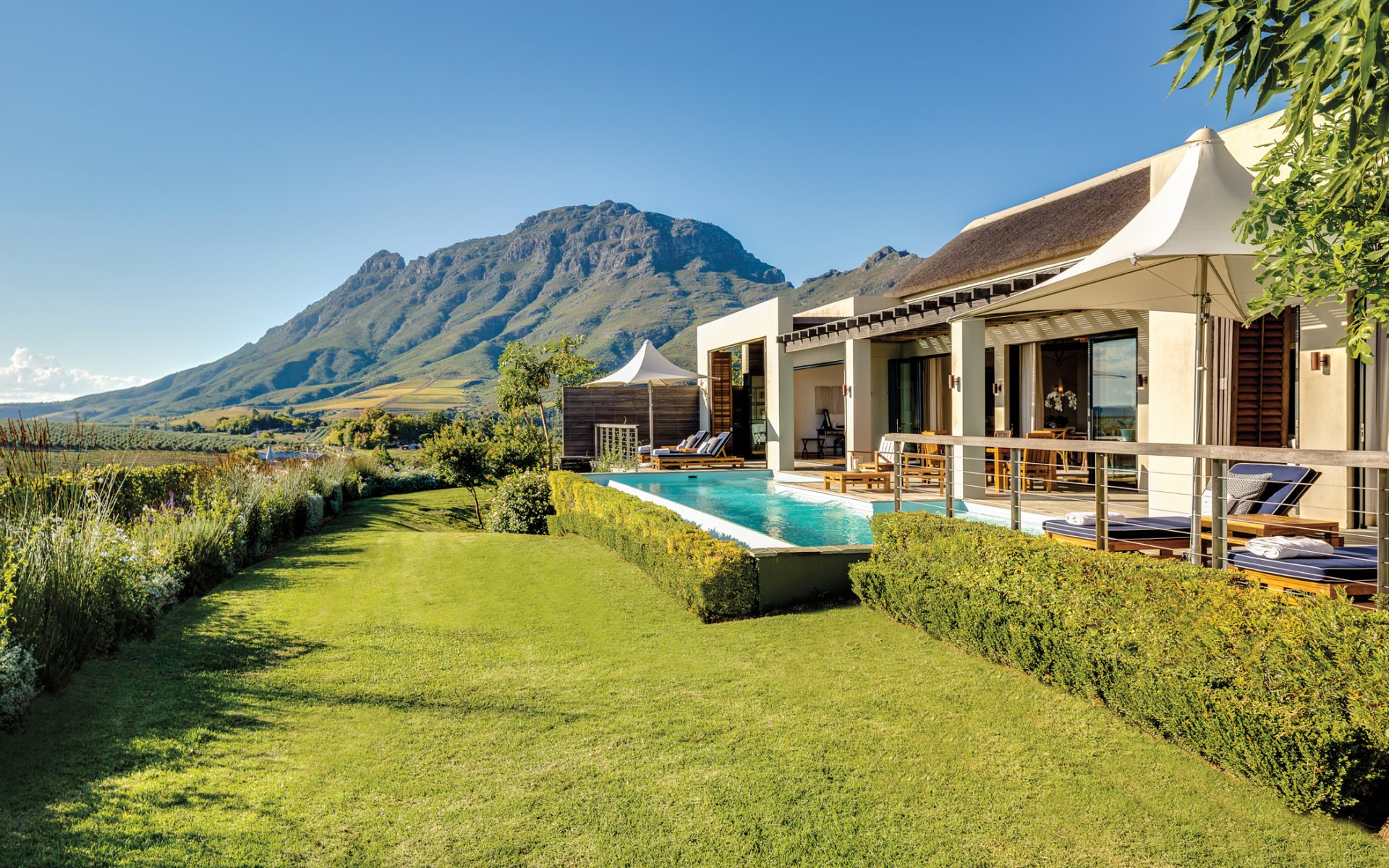 These 4 Must-Visit Hotels Take Art to the Next Level
From Scotland to the Maldives, art is no longer just hotel decor—it's part of the attraction
When the remote Japanese island of Naoshima was transformed into an art-and-architecture lover's paradise dotted with Tadao Ando-designed buildings, contemporary public works, and otherworldly galleries, it ignited a trend for upscale travel experiences that offer next-level cultural immersion. "Today's luxury traveler is seeking a more enriching experience than a fly-and-flop vacation," says Albert Herrera, senior vice president of global product partnerships at luxury travel adviser Virtuoso. "Showcasing local artists within hotels allows the guest to get a feel for the destination in a more personal way. What we're seeing now, though, are hotels that use their public spaces almost like museums, featuring works of art in a more pronounced way. The trend is certainly reaching new levels of inspiration and sophistication."
From Scotland to the Maldives, art is no longer just hotel decor—it's part of the attraction. After purchasing a 55-acre vineyard in South Africa's verdant Stellenbosch Valley (about 30 miles east of Cape Town), Laurence Graff, founder and chairman of Graff Diamonds, opened the Delaire Graff Estate. The resort and spa functions as an opulent showcase for his extraordinary personal art collection, which includes established traditional masters of contemporary African art, such as William Kentridge, Deborah Bell, Irma Stern, and Alfred Neville Lewis, alongside an exciting new wave of emerging African artists, like Cyrus Kabir and Zanele Muholi.
In December, Graff will unveil six new Superior Lodges, plus a 7,100-square-foot Owner's Villa, designed in a Cape Dutch style by David Collins Studio, which also devised the rest of the estate. "It's been satisfying to watch them take shape," says Graff of the suites. "The African influence can be felt in every space, from the warm color palette to the bespoke soft furnishings and carefully curated artworks."
Recommended: Art Meets Nature at This Stunning New Resort in the Maldives
On the outskirts of Arles, France, high-profile arts patron Maja Hoffmann is building a 20-acre campus for her LUMA Foundation, which supports independent artists in photography, the visual arts, and other mediums. Hoffman hired Cuban-born artist Jorge Pardo to completely reinvent the interiors of a 15th-century palace, now christened L'Arlatan, built on the ruins of a Roman basilica nearby.
Pardo filled the space with a riot of kaleidoscopic patterns, lining the 41-room property (6 are reserved for artists in residence) with close to two million handmade mosaic tiles, more than 100 hand-painted doors—each one a work of art in its own right—and a cascade of honeycomb-like chandeliers, which hang majestically within a sculptural spiral staircase.
Another must-visit experience was engineered by influential husband-and-wife gallerists Iwan and Manuela Wirth. Beginning in December, they'll welcome guests to their art-filled destination in the Scottish Highlands, the Fife Arms in Braemar. Interior designer Russell Sage, Moxon Architects, and landscape design star Jinny Blom collaborated on the extensive two-year restoration of a romantic 19th-century coaching inn built by the Earl of Fife. The landmark will display more than 12,000 works, antiques, and objects, including site-specific installations by Zhang Enli and Bharti Kher, not to mention historic pieces by renowned Scottish artists Archibald Thorburn and John Maclauchlan Milne. Adding to the allure, a number of artists contributed works particular to the location—for instance, poetic excerpts by Alec Finlay are carved into wooden headboards in many of the 43 guest rooms. 
Set on one of the world's deepest atolls, the Joali Maldives lures art aficionados from around the globe with its on-site studio and gallery. "Each piece was curated using Joali Maldives as an inspiration, incorporating raw materials and nature," says general manager Steven Phillips of the resort's impressive roster of works, including pieces by Zemer Peled, Misha Kahn, Nacho Carbonell, Porky Hefer, Chris Wolston, and Doug Johnston. The 24-acre property, with 73 villas, was crafted by the architectural team of Autoban, Atolye4n, and Studio Glitt, and also boasts a whimsical manta-ray-shaped tree house designed by Hefer and a massive ceramic communal table made by Kahn.
"The idea of getting a bunch of artists to make work for a tiny island is pretty special; to end up in such a far-flung place and get to experience work so far from our normal contexts struck me as unique, and I jumped at the chance to be a part of it," says Kahn, who created a number of sculptures that will live underwater at the resort's dive site. "My pieces are all about encouraging people to think about our effect on the ocean—they go from colorful and vibrant to macabre and colorless, a reflection of how humans have made the oceans acidic and unfriendly for sea life. The last piece is a tower with footings for new coral polyps to develop, and I hope the experience encourages people to help the oceans in whatever way they can."
A version of this article first appeared in print in our 2018 Winter Issue under the headline Great Escapes. Subscribe to the magazine.
Next Post