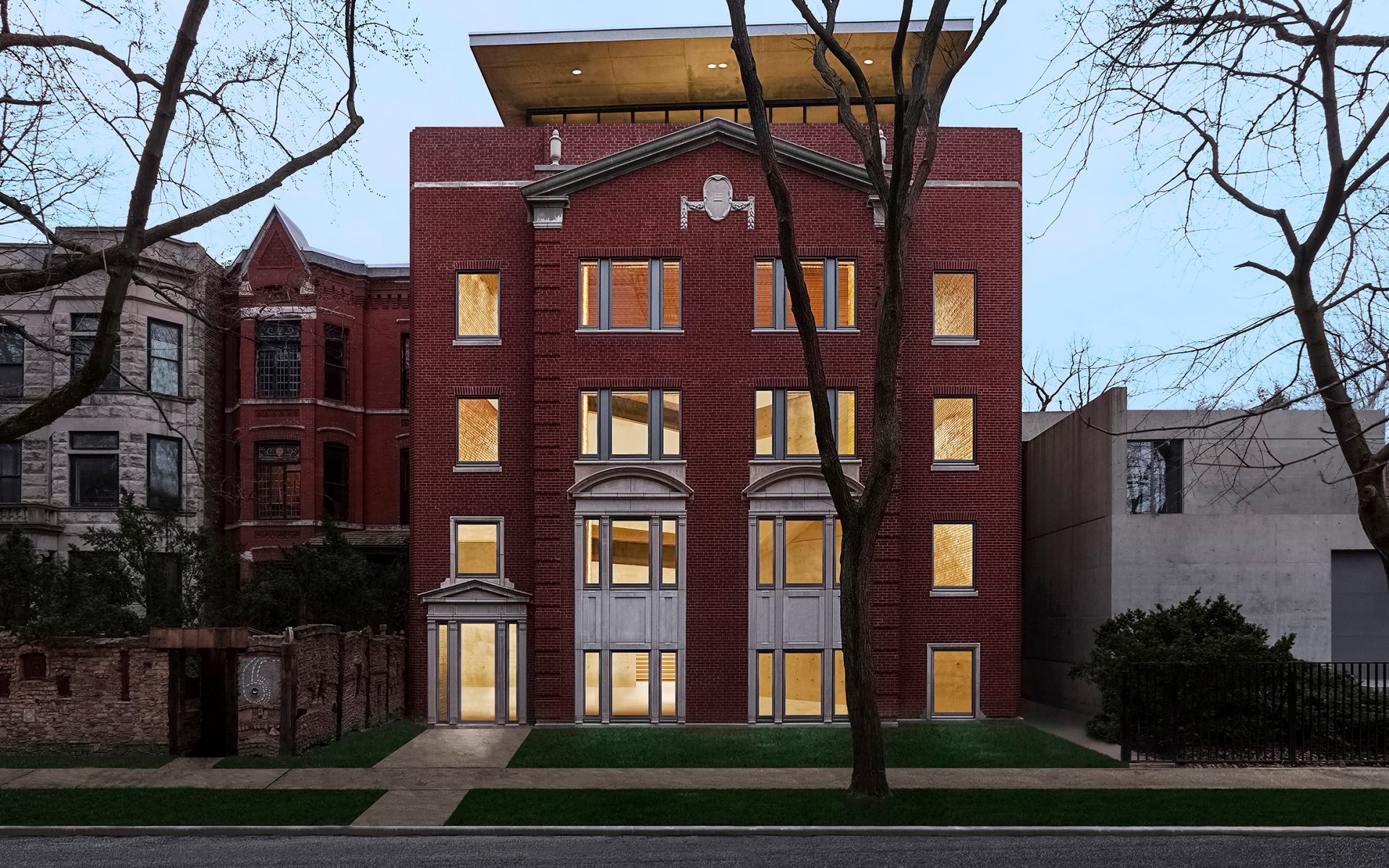 Japanese Architect Tadao Ando Designs Chicago's Newest Art Space
Christie's veteran Lisa Cavanaugh has been tapped as director of Wrightwood 659, which is slated to open October 12
The first thing that comes to mind when thinking of Japanese architect Tadao Ando is his graceful use of concrete, on display at the new 152 Elizabeth Street building in Manhattan. But the Pritzker Prize laureate has also proven adept at transforming historic structures, including a pair of Venetian landmarks for collector François Pinault (the Palazzo Grassi and Punta della Dogana contemporary art museums). For the architect's latest project, he's turning a stately 1920s apartment house in Chicago's Lincoln Park neighborhood into into a cutting-edge art space. 
Set to open on October 12, the private, noncollecting institution has been christened Wrightwood 659 after its address and encompasses a whopping 35,000 square feet. Ando has completely gutted the aging interior, leaving exposed brick but adding his signature concrete floors, staircases, and large expanses of glass to usher in light. Founded by Fred Eychaner—the media mogul and philanthropist behind Alphawood Exhibitions—and architectural historian Dan Whittaker, the museum aims to foster a socially engaged dialogue around art and architecture. It will be open to the public by appointment only. 
Leading the Wrightwood 659 team is Lisa Cavanaugh, who brings 30 years of experience from her time at Christie's, most recently in the role of managing director for the firm's Chicago and Houston offices. 
The building's inaugural show, which runs through December 15, will be an exhibition examining the work of the legendary Swiss-French architect Le Corbusier, who died in 1965, and its impact on Ando, who founded his own practice shortly thereafter. Titled "Ando and Le Corbusier: Masters of Architecture," the show will occupy three of the building's five floors, showcasing maquettes, furnishings, and even paintings by Corbusier, known for his lyrical use of reinforced concrete.
One highlight is a series of around 100 architectural models of Corbusier's buildings created by students of Ando. Elsewhere, there are rooms devoted to some of Ando's most significant work, including models and drawings of the Benesse Art Site on the Japanese island of Naoshima. 
Recommended: Hiroshi Sugimoto Opens a Stunning Art Museum in Coastal Japan
After that, founder Fred Eychaner's active role in the LGBTQ movement inspires an exhibition dedicated to the 50th anniversary of the Stonewall riots, which is slated to open in June 2019. A solo show of Japanese painter Tetsuya Ishida, organized in collaboration with Madrid's Museo Reina Sofia, will follow in the fall. The team is currently busy putting the finishing touches on what is sure to be a must-visit art space.
Jim McDonough, the executive director of Alphawood, sums it up best: "The intention is to provide a contemplative, quiet, and meaningful experience for the public to think about, and be inspired by, the shows that are being presented." 
"Ando and Le Corbusier: Masters of Architecture" runs from October 12 through December 15 at Wrightwood 659. 
Next Post