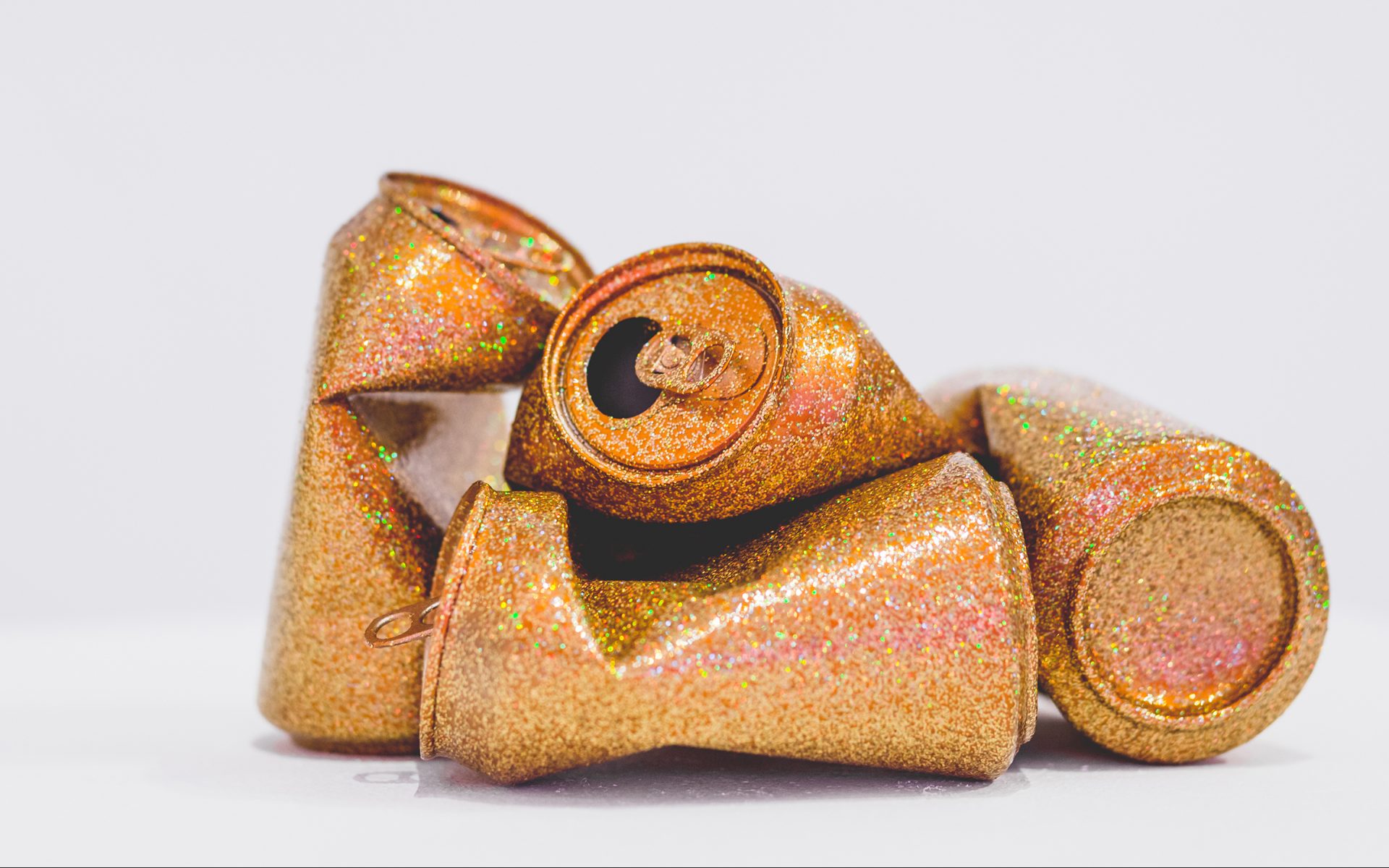 16 Buzzworthy Artists to Watch at Art Basel, Untitled, and NADA in Miami
Keep an eye out for these exciting talents at this year's Miami Art Week
Galerie scoured the fairs during Miami's Art Week to share which artists are having a major moment or are on the cusp of achieving great things in 2019. Here, in no particular order, are 16 to look out for this week.
ART BASEL MIAMI BEACH
1. Paul Anthony Smith
Jack Shainman, New York 
Jamaica-born, New York–based Paul Anthony Smith creates stunning oil-on-canvas paintings and picotage images, which he produces by picking away at the surface of photographic prints. The technique of obscuring and altering the subject's skin alludes to tribal masks and African rituals such as scarification. His work has recently been acquired by numerous public collections, including the Blanton Museum at the University of Texas in Austin, and been the subject of buzzworthy exhibitions at Atlanta Contemporary and the Philadelphia Photo Arts Center, among others. He's also been included in group shows at the New Museum and the Studio Museum in Harlem. After just signing with Shainman, his first exhibition with the gallery is slated for spring 2019.
2. Pia Camil
Instituto de Visión, Bogota 
Mexican artist Pia Camil's breakout moment was at the 2015 Frieze Art Fair in New York, where she distributed some 800 ponchos made of hand-dyed discarded fabric pieces to fairgoers. In doing so, she changed the rules by which art is usually viewed and consumed, turning the wearers into active participants.
For her latest project at Art Basel Miami Beach, the Mexico City–based talent is presenting a striking hand-stitched fabric installation resembling an unmade bed. Titled Deshechas (meaning "undone" in Spanish), it nods to Robert Rauschenberg's and Tracey Emin's subversive readymades but with a new aim. This work, along with a selection of hand-painted ceramics, is presented by the Instituto de Visión in Bogota in the Nova section, which spotlights new galleries.
3. Tschabalala Self
Thierry Goldberg, New York 
The New Haven artist masterfully blends paint with sewn scraps of found materials, cut-up pieces of her unfinished works, and sections of patterned fabric from her mother's textile trove in Harlem, where Self grew up. Since she first wowed audiences at the Parasol Unit in London in 2016, Self has signed with Pilar Corrias gallery, London, and staged an ambitious show based on the bodega and its changing role in the community at the Yuz Museum in Shanghai.
Recommended: The Best Art and Design Exhibitions and Pop-Ups During Miami Art Week 2018
Citing activist artists like Ana Mendieta and Faith Ringgold as her inspirations, Self tells Galerie, "I use materials in an unconventional way to subvert the status quo. You don't have to use paint to make a painting. It aligns with my overall message, which is one of change." She recently graced the cover of the Paris fashion magazine Officiel and had an exhibition at the Studio Museum's Artist-in-Residence program. Her solo presentation "Bodega Run" is on view at Thierry Goldberg in the Nova section.
4. Vincent Namatjira
This Is No Fantasy dianne tanzer + nicola stein, Melbourne, Australia 
Vincent Namatjira's distinct paintings have earned him a reputation as one of Australia's brightest rising stars. Straddling the realms of traditional portraiture and caricature, he references the dark and complex past of Australia's colonial history and current politics with a unique indigenous perspective—and a strong dose of wit and humor. Expect to see portraits of figures, including Captain Cook and political leaders such as the Queen standing with Donald Trump.
Art runs strong in Namatjira's family: His great grandfather, the famed watercolorist Albert Namatjira, was the first Aboriginal person to be granted Australian citizenship and the first to win the Archibald Prize, Australia's most prestigious portrait award. Namatjira's work will be presented at the booth of Melbourne's This Is No Fantasy + dianne tanzer gallery, which is exhibiting at Art Basel Miami Beach for the first time. Next up, the artist will be showing at the highly anticipated Asia Pacific Triennale at the Queensland Art Gallery of Modern Art (GOMA) in the fall of 2019.
5. Alicja Kwade
Kamel Mennour, Paris and London
Polish artist Alicja Kwade challenges our perception of reality by transforming spaces using everyday objects such as rocks or tree trunks placed around mirrored theater-like sets. Kwade first made her mark on the global art scene at the 2016 Venice Biennale, where she exhibited an outdoor sculpture of monumental planet-like marble balls along the water's edge at the Arsenale, the former industrial naval docks.
This year, she had her first U.S. site-specific commission, at the Crane Estate, set on a stunning, 2,100-acre National Historic Landmark located in Ipswich, Massachusetts. The work was an interpretation of a former hedge maze that was situated on the property during the time the Crane family lived there. Don't miss her new sculptures at Paris gallery Kamel Mennour.
6. Marguerite Humeau 
Clearing, New York 
Since the French artist Marguerite Humeau graduated from London's Royal College of Art in 2011, she has quickly asserted herself as one of the most ambitious young talents of the international art scene. This fall, she had her first solo museum show in the States at the New Museum in New York. Acting as a scientist or anthropologist, she uses research and theories from paleontology and biology to find factual basis for her whimsical, otherworldly sculptural and sound-based works that attempt to explore origins of humankind. Clearing gallery's presentation for Art Basel Miami Beach in December will feature an edited version. Here, expect to see renditions of the Paleolithic Venus figurines produced between 35,000 and 10,000 years ago and found in an area that stretches from Europe to Siberia.
7. Jeffrey Gibson
Roberts Projects, New York 
For two decades, Jeffrey Gibson has used his Choctaw and Cherokee heritage as a way to explore the traditions and rituals of personal adornment and identity in our contemporary society. Currently experiencing a major moment, Gibson masterfully combines popular and queer cultures with references to Native American history and newsworthy events in his work, which ranges from intricately beaded boxing bags to hanging installations crafted in neoprene, silk, and brass.
Recommended: Discover the Global Street Art Taking Center Stage at Miami's Wynwood Walls
He has shows at the Mississippi Museum of Art in Jackson and a survey at the Wellin Museum of Art at Hamilton College in Clinton, New York (which heads to the Blanton in July 2019). Next up is a solo show at the New Museum in February 2019. Be sure to catch his text-based wall hangings, paintings, and sculptures on view at Art Basel.
8. Claudia Martínez Garay
Grimm, Amsterdam 
The Amsterdam gallery, exhibiting in Miami for the first time, will present a mixed-media installation by Claudia Martínez Garay that probes the connections between colonialism and modernity. At the New Museum's Triennial last year, in an exhibition known for spotlighting emerging talent, Garay presented an interesting piece that broke down a century's worth of political graphics into an abstracted wall work—removing the power and original message of the slogans and turning it into a purely aesthetic visual spectacle.
9. Kahlil Robert Irving
Callicoon Fine Arts, New York 
The 25-year-old, St. Louis–based artist focuses on issues related to the African-American community with his beautifully crafted blocky assemblages that recall the likes of John Chamberlain, John Outterbridge, and Sterling Ruby. Bottles, paint cans, cigarette butts, and food containers crafted in porcelain, stoneware, gravel, and glass are mashed together with scraps of trash to form highly visceral, crudely rendered forms that nod to postwar industrial design and contemporary urban culture. Irving was awarded the Alice C. Cole Fellowship from the studio art department at Wellesley College in 2017, the same year he graduated with his MFA in visual arts.
UNTITLED
10. Lina Iris Viktor
Mariane Ibrahim, Seattle
Lina Iris Viktor caused a stir in the art world with her glorious gilded works that reference everything from ancient African royalty to Gustav Klimt and that explore notions of race, history, ownership, and discovery. This year has been an exciting one: She displayed work in the Manifesta 12 Biennial in Palermo, Italy; presented one of the most talked-about booths at the Armory Show in New York; and currently has a new series of beautiful portraits representing the mercurial Libyan Sibyll in a show titled "Lina Iris Viktor: A Haven. A Hell. A Dream Deferred," at the New Orleans Museum of Art through January 6, 2019. Her new work in Miami is being presented by the buzzy Seattle gallery owner Mariane Ibrahim alongside Sergio Lucena and Zohra Opoku.
Recommended: The Ultimate Art Insiders' Guide to Miami
11. Devan Shimoyama
De Buck Gallery, New York 
A recent show of paintings by the young artist Devan Shimoyama at The Andy Warhol Museum in Pittsburgh drew crowds for its electrifying color, dazzling glitter, and sense of mystery. This fast-rising star in the contemporary art scene's first solo museum exhibition runs through March 17, 2019.
Born in Philadelphia in 1989, he is an assistant professor of art at Carnegie Mellon University. The paintings are highly personal and depict a young gay man in a barbershop. The sequins, feathers, and jewelry provide a challenging counterpoint to the innate masculinity in these spaces. Don't miss him in conversation with the De Buck Gallery and Jessica Beck from The Andy Warhol Museum as they discuss issues of race, sexuality, and the connection to Warhol's paintings of drag queens.
12. Sadie Barnette
Fort Gansevoort, New York 
Who says glitter is girly? Los Angeles artist Sadie Barnette presents an alternative view of black history by incorporating spray paint and glitter in her powerful, activist works. In a recent exhibition "All Power to the People: Black Panthers at 50," on view at the Oakland Museum of California, she incorporated a 500-page FBI dossier on her father, who was closely surveilled by the FBI due to his involvement in the Black Panther Party, which viewers are challenged to understand through the lens of the relationship between a young girl and her father. The solo booth at Untitled will be presented as a typical family living room totally covered in glitter and Swarovski crystals.
13. Serge Attukwei Clottey
Gallery 1957, Accra, Ghana 
African artist Serge Attukwei Clottey creates mesmerizing work that explores the personal and political narratives rooted in the histories of trade and migration. The young artist uses everyday materials such as yellow gallon containers, jute sacks, discarded car tires, and wood scraps to form elegant abstract formations. He is currently building his most ambitious work to date, a real-life "yellow brick road" in his hometown of Accra—a patchwork of bright sunflower-yellow plastic gallon squares covering the dirt roads and houses. The containers touch on Ghana's trade history, as they were originally used to transport cooking oil to Africa from the West. A recent series of the intricately woven cut-up gallons that recall El Anatsui will be on view with Gallery 1957.
NADA
14. Louise Despont
Nicelle Beauchene, New York 
New York–born, Bali-based artist Louise Despont uses architectural stencils and compasses to create intricate, poetic compositions on Raj-era British-Indian graph paper ledgers, chosen for their depth of color and fragility. Her geometric and floral designs in warm-toned graphite and watercolor draw on Indian, ancient Buddhist, and architectural motifs, forming an abstract language of symbols.
15. Nathaniel Mary Quinn and Vaughn Spann
Half Gallery, New York 
Chicago-born artist Nathaniel Mary Quinn creates hauntingly beautiful collage-like paintings rendered in charcoal, gouache, and pastel from images he spends hours researching on websites, in fashion magazines, and Instagram. Represented by Salon94 and Almine Rech, he is a favorite of major collectors and celebrities such as Carmelo Anthony, Sir Elton John, and Anderson Cooper. This fall, he had a stunning show of new portraits at Salon 94 and a group exhibition at New York's Drawing Center.
At NADA, he is turning his hand to curating. He handpicked works by such major talents as Clotilde Jiménez, John Currin, David Hammons, Jean-Michel Basquiat, Alexandria Smith, and Kerry James Marshall to exhibit at the Half Gallery booth alongside three of his own new performance drawings. Also, don't miss the work of Vaughn Spann—the young artist's first-ever solo show at Bill Powers's Half Gallery sold out in two days. His work will also be on display at the Rubell Family Collection in the exhibition "New Acquisitions." In January 2019, Vaughn will be the first to show at artist Titus Kaphar's new residency NXTHVN (Next Haven) in Connecticut.
16. Marie Jacotey
Hannah Barry and Ballon Rouge Collective 
Hannah Barry Gallery and Ballon Rouge Collective are presenting the work of the emerging French-born, London artist Marie Jacotey, who explores notions of femininity and sex. Inspired by comics, cinema, literature, and fashion, she is best known for her portrayals of relationships and private conversations in drawings, interspersed with text in comic-strip form. For NADA, she created a monumental textile curtain covered in small drawings that allude to the intimate, secret worlds of boudoirs and backstage spaces along with a presentation of drawings displayed in plexiglass. In January 2019, she is trying her hand at film production with her first animated movie.
Next Post