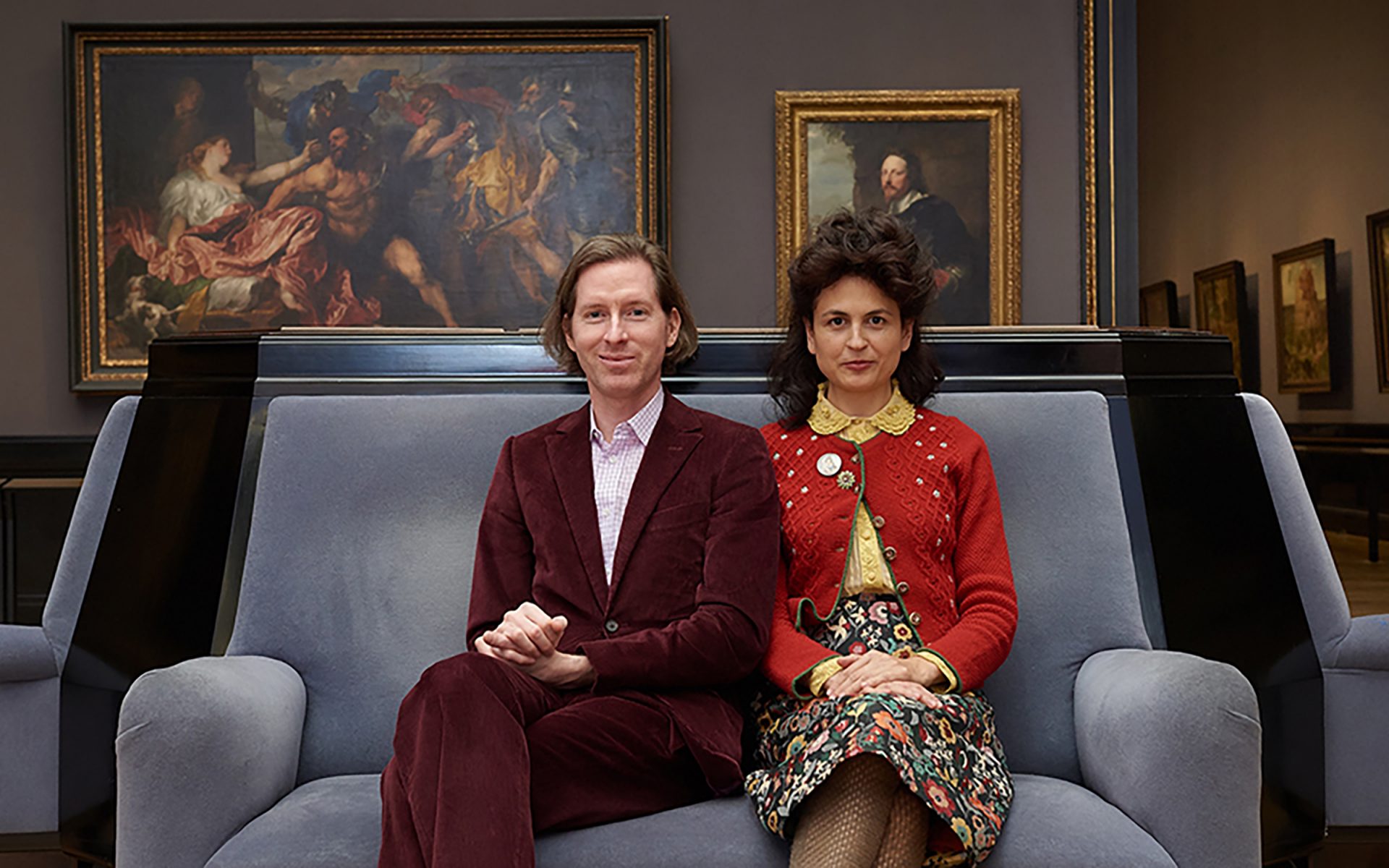 Wes Anderson Curates His First Art Exhibition
Even the name of the show is very Wes Anderson
Celebrated film director Wes Anderson's next big project will not be, as one might expect, an Oscar-winning film. Instead, the Grand Budapest Hotel and Moonrise Kingdom director will be stepping into the surprising role of exhibition curator, an appointment he acquired by invitation of the Kunsthistorisches Museum in Vienna, Austria. Along with his partner, the author, illustrator, and costume designer Juman Malouf, Anderson will pull objects from the institution's 14 collections to craft a truly unique show, which is set to open on November 6.
Titled "The Spitzmaus Mummy in a Coffin and Other Treasures from the Kunsthistorisches Museum," the exhibition "will be quite unlike anything we've ever done before," notes museum curator Jasper Sharp. Slated to juxtapose Egyptian mummies with carriages and even crown jewels, the show will be an eclectic gathering of what Sharp jovially dubs "an embarrassment of riches," painting a diverse yet highly selective portrait of human history and aesthetic endeavors.
Recommended: Why You Need to Know 'Accidentally Wes Anderson'
Critics have long lauded Anderson's spirited filmmaking, from his vibrant color palettes to the trademark symmetry of his compositions. Earning him no less than six Oscar nominations, Anderson's distinct style has even been the subject of parody on YouTube, if affectionately so. In any case, his aesthetic is almost certain to carry over into the exhibition, which will be punctuated by Malouf's equally sophisticated vision.
The project is part of an unusual ongoing exhibition series that began in 2012 with American photographer Ed Ruscha where artists in various fields were invited to curate their first shows.
"The Spitzmaus Mummy in a Coffin and Other Treasures from the Kunsthistorisches Museum" runs from November 6, 2018 through April 28, 2019. Book your tickets here, then watch the video below to get Sharp's take on the excitement to come.
Next Post