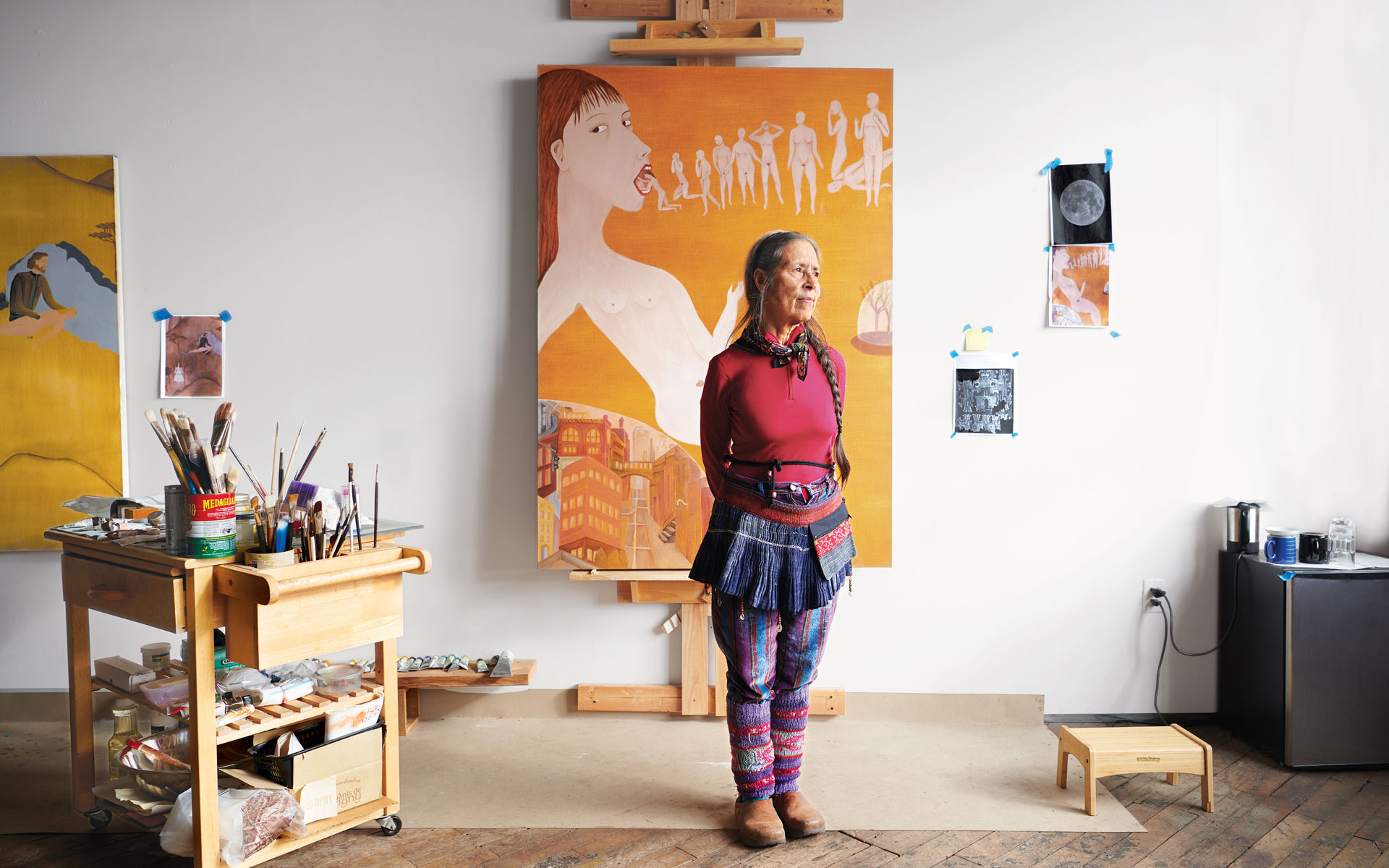 In the Studio with Cecilia Vicuña
With several prestigious shows this spring, the Chilean artist garners international acclaim for her multi-layered, large-scale pieces that combine history and heritage
The acclaimed Chilean artist and poet Cecilia Vicuña knows the value of a little artful withholding. She's working on a painting in her home studio in New York City's Tribeca neighborhood, but she won't say what it looks like or what it's about. She's not being coy—it's just that such revelations would be premature and might spoil the spell the piece casts. "The paintings don't like that," says the artist, anthropomorphizing for effect. "We wait until it's ready to come out."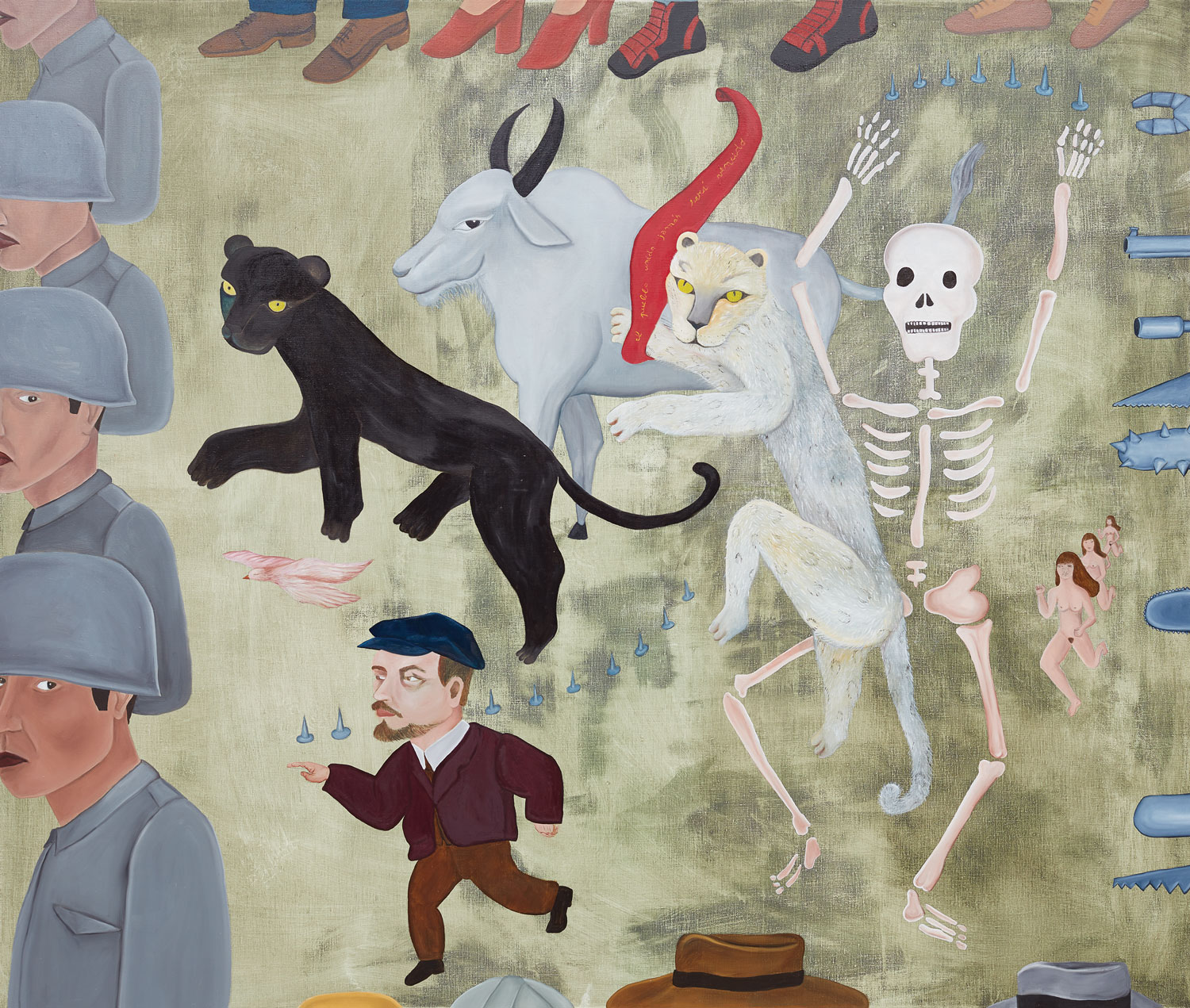 Until a few years ago, you could say that Vicuña, 72, too, had been waiting for her moment. Despite the fact that she'd been painting and sculpting for half a century while at the same time authoring more than 20 volumes of poetry, she had never been fully recognized by the international art world. Things began to change in 2017, with her inclusion in the prestigious contemporary art show Documenta in Kassel, Germany, and the exhibition "Cecilia Vicuña: About to Happen," which opened at the Contemporary Arts Center in New Orleans, before traveling to four more U.S. cities. In 2018, a special commission she created for the Brooklyn Museum further boosted her profile and influence.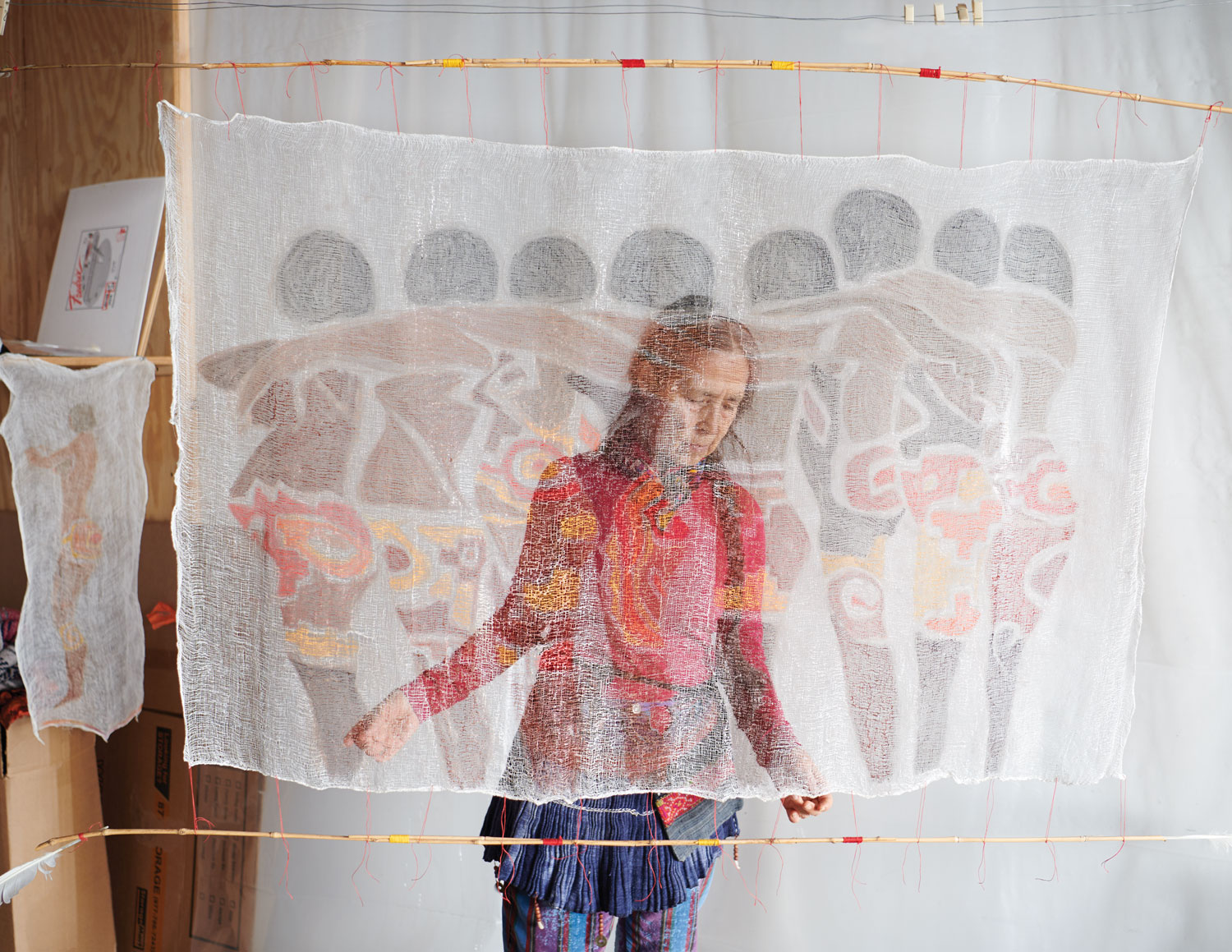 "She's one of the women artists who have struggled for decades to find a place in the art world," says Catherine Morris, the Brooklyn Museum curator who worked on the exhibition. "She wants to be seen as herself."
Today, Vicuña's star continues to rise, including in Asia, a continent she has never visited. In addition to appearing in the latest edition of the Gwangju Biennale in South Korea (through May 9), she has a solo show at the Seoul outpost of Lehmann Maupin (through April 24). The artist is also having a retrospective at the Dos de Mayo Art Center in Madrid this spring, and the Guggenheim Museum recently announced a major exhibition of her work for the summer of 2022.
"Every work of mine seems to be made by a different person, but they are also completely coherent"

Cecilia Vicuña
While Vicuña's distinctive art has become more familiar, it's never repetitive. "Every work of mine seems to be made by a different person, but they are also completely coherent," she says, emphasizing both her versatility and her independence.
She is best known for her signature "Quipus," sculptural hangings made from dyed and knotted wool threads, which are inspired by the quipus ancient Inca used for record-keeping and storytelling. Vicuña's colorful interpretations of these traditional objects—often stretching floor to ceiling, sometimes incorporated into room-size installations or used in performances—are her way of reviving a cultural practice from her indigenous heritage and then giving it her own stamp.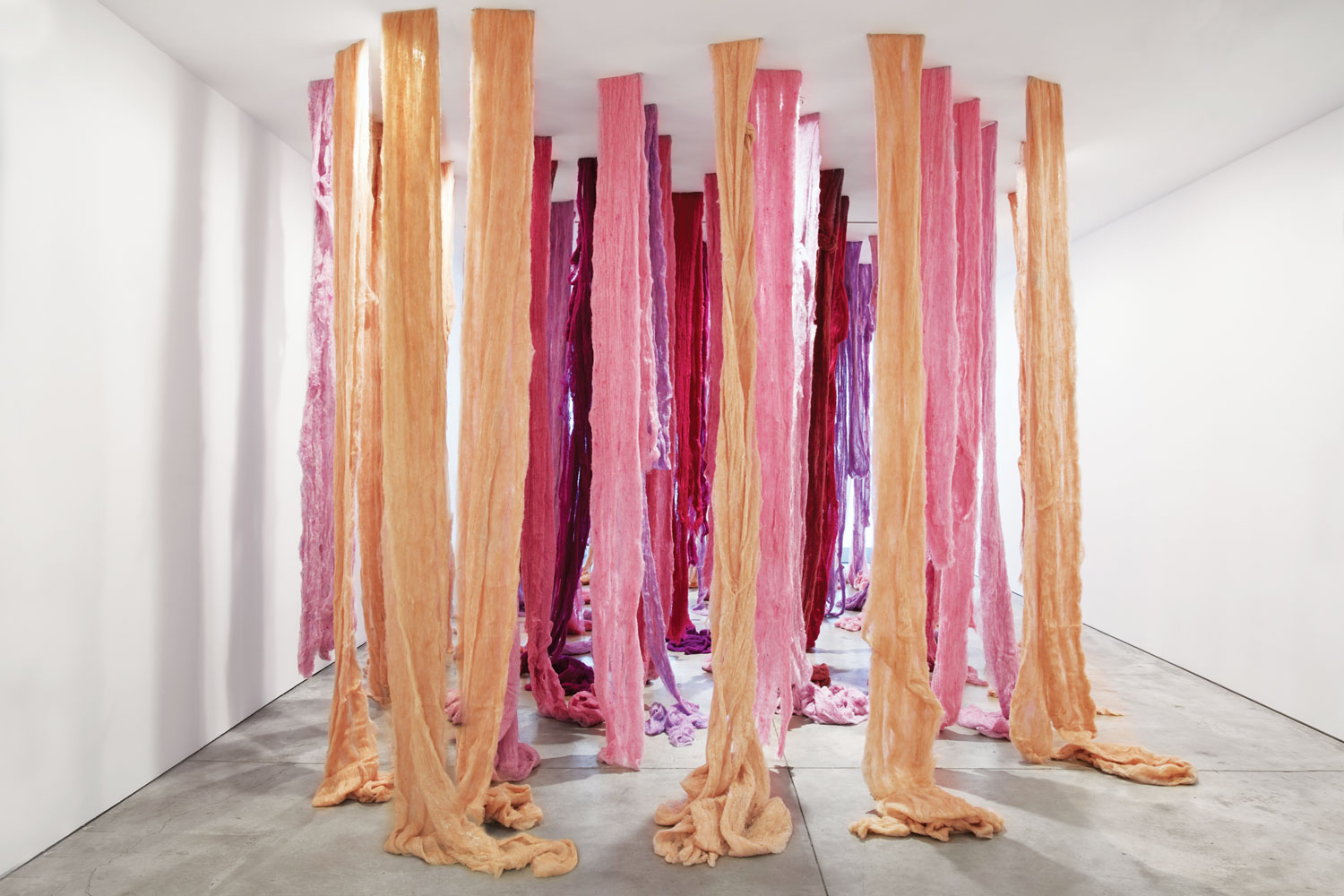 They also tap into universal concepts. "All women know knots, because women are makers, especially older women," Vicuña says. And because the quipu is a system of writing, it is an empowering and endlessly malleable tool of expression. "It's a script, and a script can be used for anything: politics, music, history," she adds.
Recalling the installation of Vicuña's Brooklyn Museum project, a monumental textile hanging with video projections titled Disappeared Quipu, Morris says the artist told her that "the reason the wool stays together is because the fibers want to stay together." Continuity, especially between past and present, is a key theme for Vicuña. As Morris puts it, "She has a live link to history."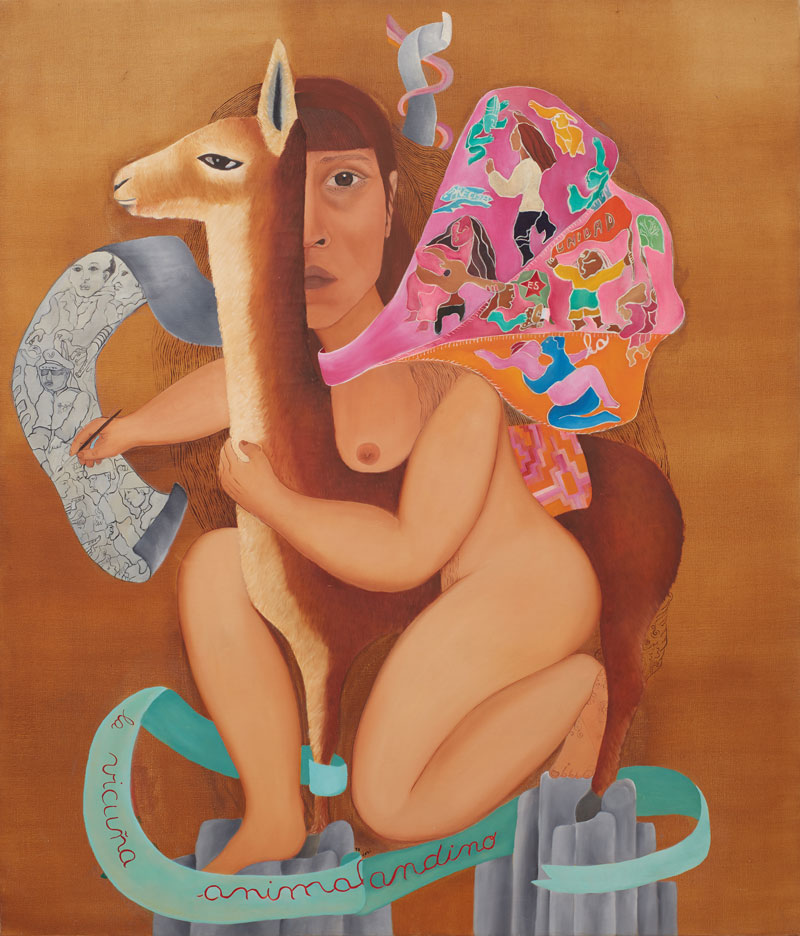 Born in Santiago into a family that included several sculptors, Vicuña was raised in the Maipo Valley and studied architecture before switching to fine art. She rocketed to early fame in 1971 with two shows at the National Museum of Fine Arts in Santiago. It was quite an achievement for a 23-year-old, except that one of the exhibitions never opened to visitors due to the political violence that ended with General Augusto Pinochet's 1973 coup. After that, Vicuña left Chile and went into exile—first in London; then Bogotá, Colombia; and finally, in 1980, New York City, where she has built her life and career.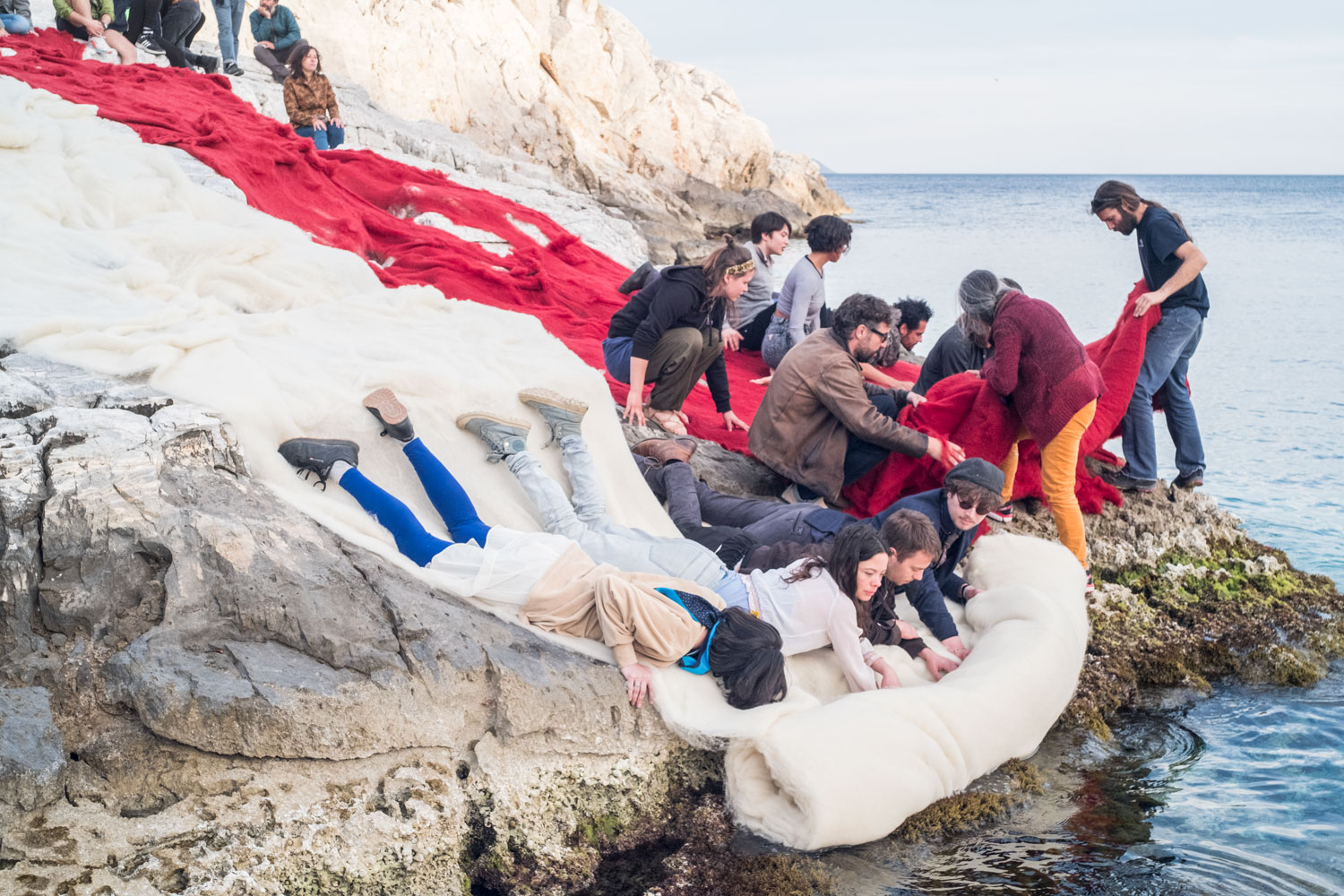 Vicuña never wavered from making art, despite being "miserable," she says, meaning poor, for most of her life. Until the pandemic, she had a separate studio in Brooklyn where she made her paintings, figurative works defined by a naïve, almost folk art–like quality whose subjects blend history, mythology, and politics. One fantastical and colorful recent painting, La Comegente (The People Eater), depicts a goddess ingesting humans so that she may "fertilize the earth for new people to come out," explains Vicuña. It's her way of addressing environmental issues—a topic she has focused on for decades. "We are the mythological destroyers of this planet," she says.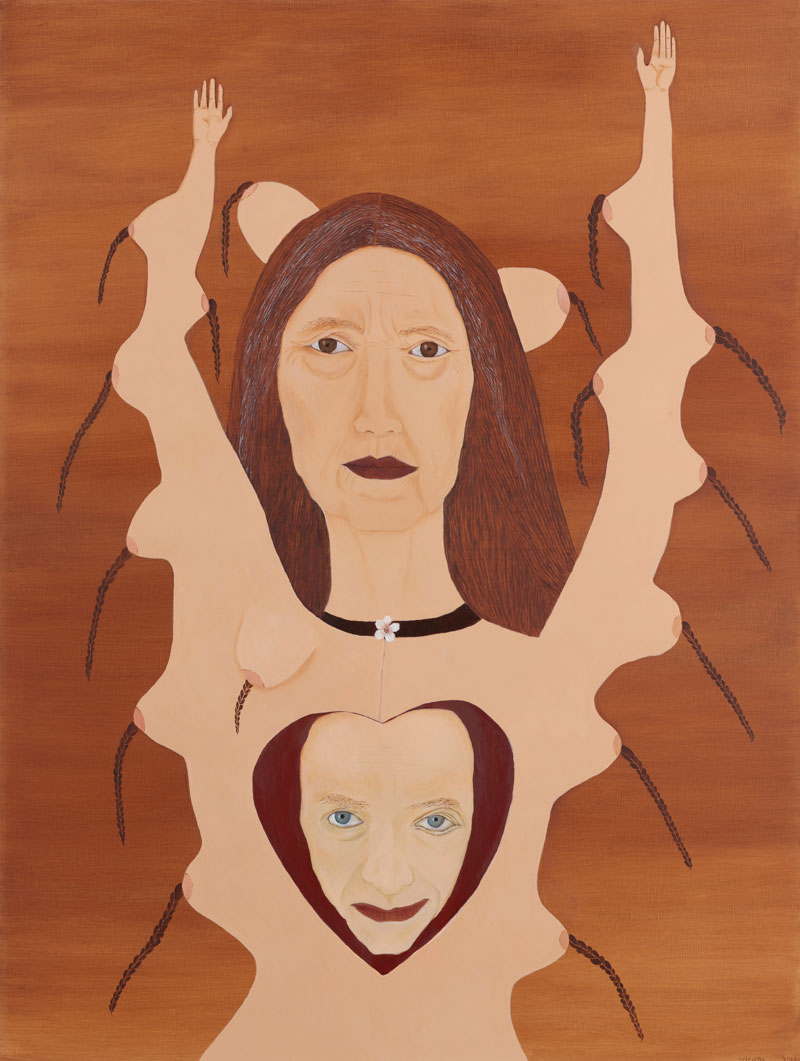 Not being able to travel during the COVID crisis hasn't changed Vicuña's life too much, though she regrets not being able to see her family in Chile. "I get up early and work all day long," she says, "and I will until I drop dead."
Asked about how best to approach the work in her many exhibitions, Vicuña invokes the connectedness she put into the art in the first place. "Try to see it without thought," she suggests. "Just be with it." 
A version of this article first appeared in print in our 2021 Spring Issue under the headline "Lyrical Strands." Subscribe to the magazine.
Next Post