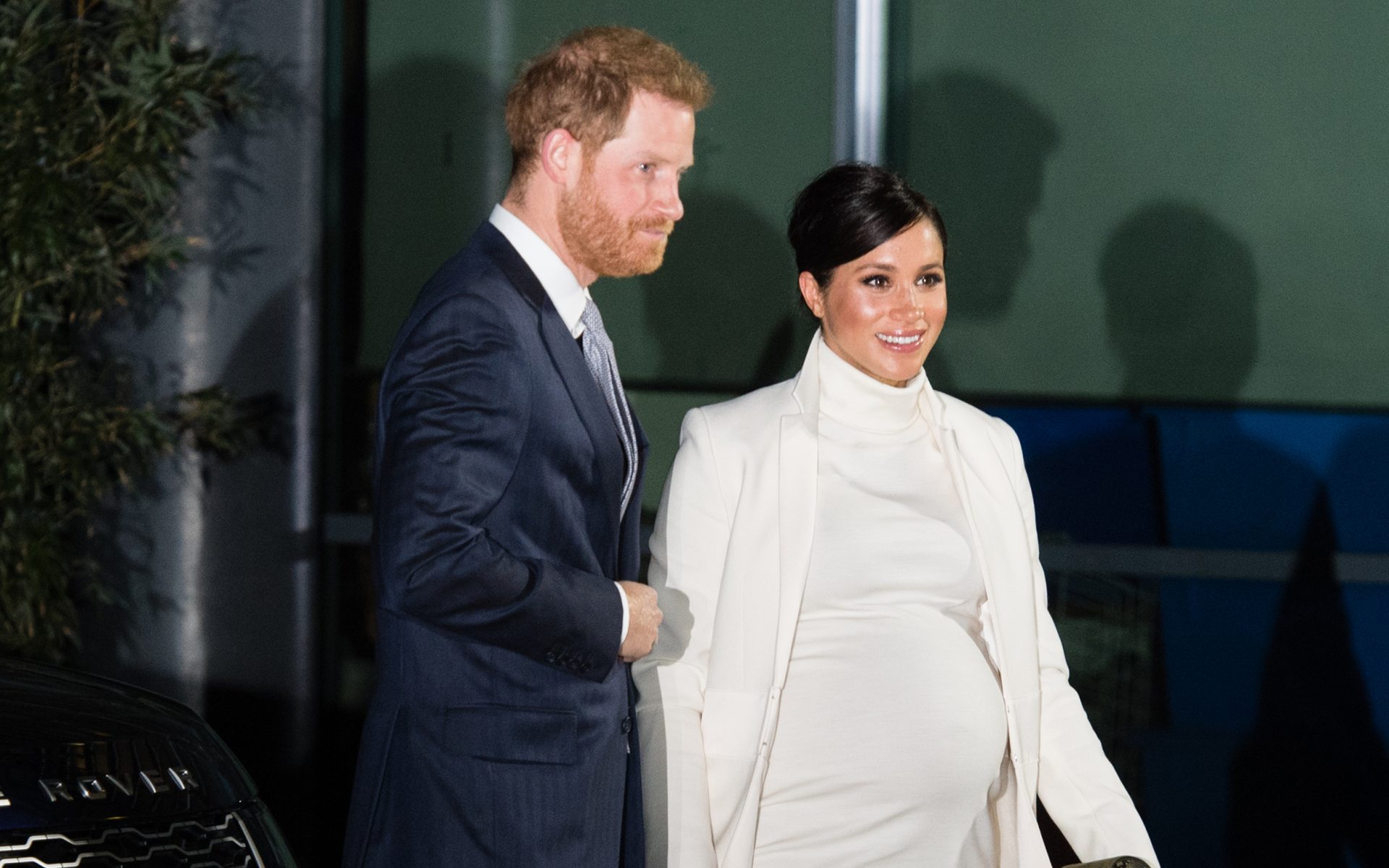 Meghan Markle Creates Bouquets for Charity at Her Star-Studded Baby Shower
Floral designer Lewis Miller was on hand to teach a flower-arranging class to the duchess and her friends
For the first time since her wedding to Prince Harry, Meghan Markle came back across the pond. The Duchess of Sussex, who's due to welcome her first child in the spring, landed in New York early this week, where her longtime friends Serena Williams, Jessica Mulroney, and Genevieve Hillis cohosted an intimate, glamorous baby shower in her honor.
As a centerpiece of the event, floral designer Lewis Miller was on hand to teach a flower-arranging class to the duchess and her friends. Miller shared a glimpse of the shower on Instagram, saying that Markle was so sweet, so engaged, and a class act. In addition to party arrangements, Miller is best known for his Flower Flashes, fantastical spontaneous arrangements that he creates in random locations as a gift to New Yorkers on their daily commute.
Recommended: Kate Middleton Will Design a Garden for the 2019 Chelsea Flower Show
The activity was a hit with the guests, according to television personality Gayle King, who was also in attendance and shared details on her show, CBS This Morning.
"I've never seen anything like this at a baby shower," said King. "They brought in somebody to explain how to arrange flowers. We all each made an individual vase."
The shower, which was planned by Jennifer Zabinski of JZ Events (who also planned Williams's 2017 wedding) and featured personalized sweets by Darcy Miller, reportedly took place at the 10,000-square-foot Grand Penthouse at the Mark Hotel, with around 20 of the duchess's closest friends in attendance. The guest list is said to have included Amal Clooney and Markle's former Suits costar Abigail Spencer.
Recommended: 7 Incredible Florists You Should Be Following on Instagram
Making things even more sweet, the arrangements that Markle and her guests created were, according to Lewis's post, delivered to patients at the American Cancer Society after the party via Repeat Roses.
"I thought that was a very sweet thing," King said of Markle's decision to donate the flowers. "I mean it just speaks to who she is. She's very kind. She's very generous and a really, really sweet person."
Next Post