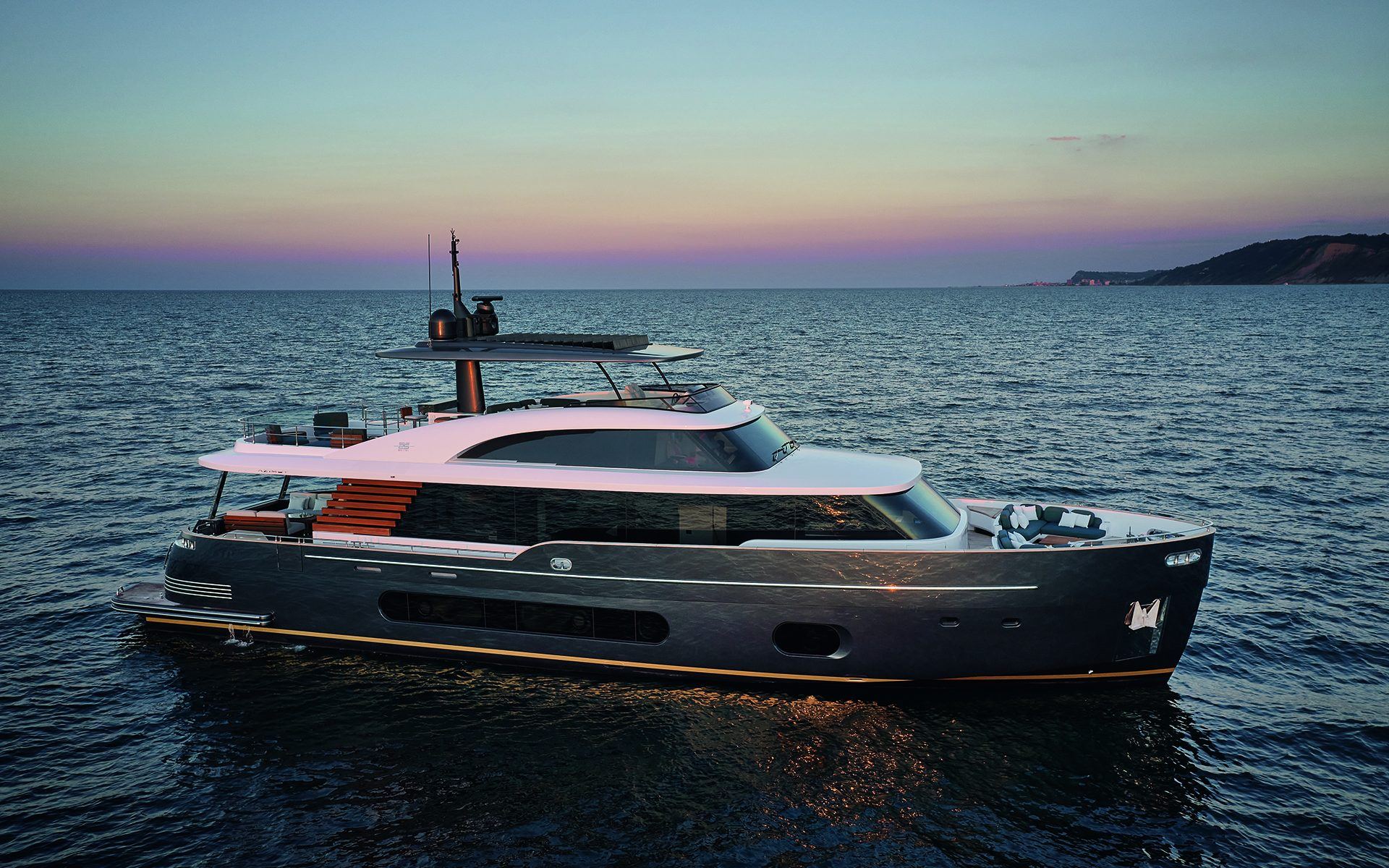 Tour Vincenzo De Cotiis's First Luxury Yacht Project
For the new Azimut Magellano 25 Metri, the designer combined Loro Piana textiles, custom Italian furnishings, and artisanal materials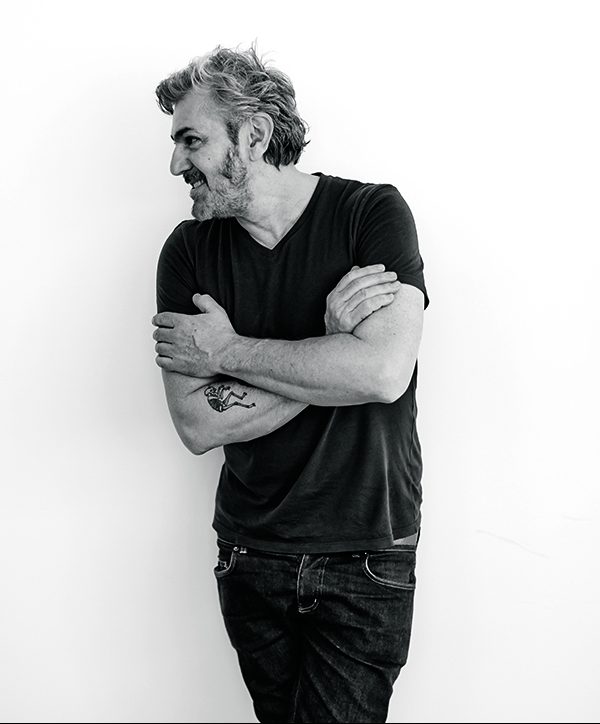 Yachts have always held a rarified position in the design world, with some of the most distinguished examples being heralded in glamorous ports around the globe. In recent years, the category has continued to evolve in an ever exciting direction as elite designers have created inspired living spaces within the confines of a seafaring vessel. Now, prestige yacht maker Azimut has just unveiled its latest collaboration with the Magellano 25 Metri, in partnership with architect and designer Vincenzo De Cotiis, who is making his sailing debut with this project.
"When I first learned of the Magellano, I knew it would be a project that would inspire me, allow me to use the right elements, and impart my own experiences through the boat," De Cotiis tells Galerie. "Some of the colors and materials used in the boat may not be 'traditional,' but not having designed a yacht before, I didn't feel the need to adhere to what was expected.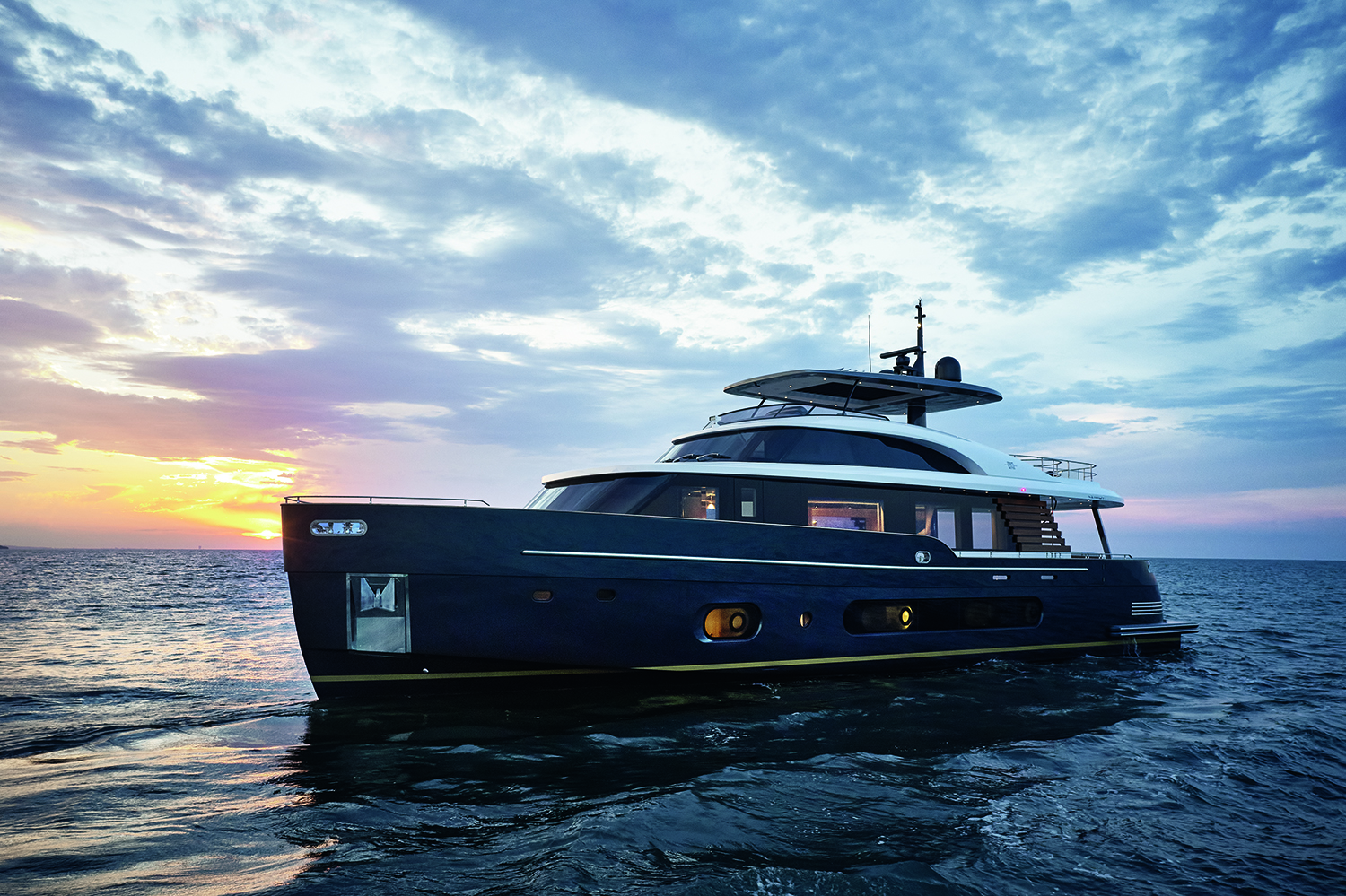 Outside, award-winning superyacht designer Ken Freivokh devised a timeless frame complete with retro-style hull windows, slatted teak panels, and a sleek spiral staircase that links to the appointed Fly Deck. Burnished brass accents are carried through to the interior, where De Cotiis also added gleaming metal details and mirrored surfaces to reflect light throughout the residential quarters.
Color palettes seamlessly flow between the inside and outside, with a gentlemanly evergreen hull giving way to a shades of moss, pine, and malachite upholstery and furniture. "Perhaps green isn't an ideal color for a boat, but this particular green mimicked the depth of the sea and went nicely with the white and wood accents, which are more natural for boats," explains De Cotiis.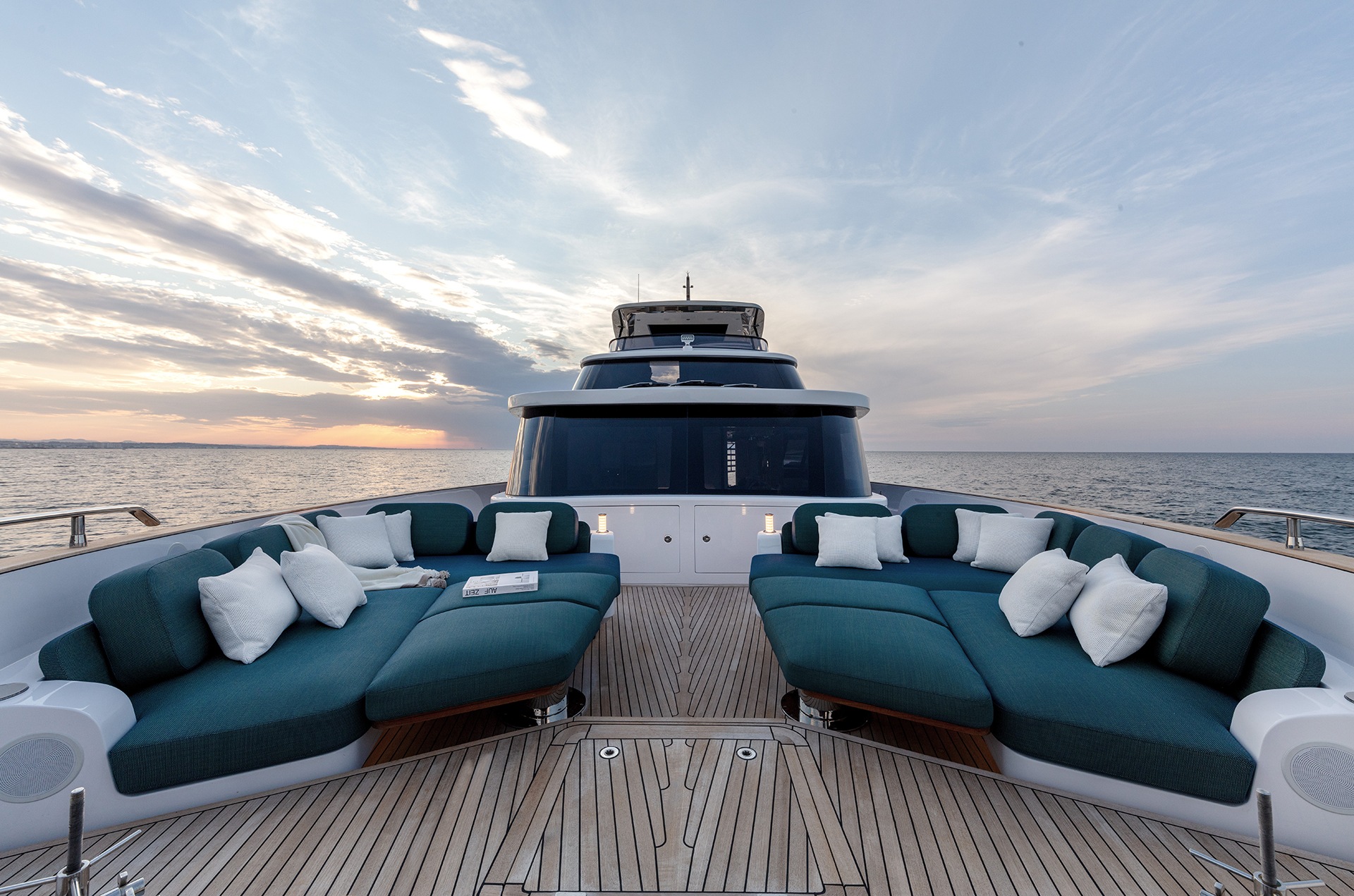 For the interior, brushed Verde Alpi marble, dark walnut wood, carpet, polished brass, lacquered wood, and ribbed wood combine to artful effect. Finding inspiration in a wave, De Cotiis strove to create unique spatial dimensions by adding reflective surfaces that create a sense of airiness. "I didn't want any limits in regards to space and depth," he says. "The element of light was very important to me as a fundamental aspect of this project. The light shines from within and we wanted to make the most of it, using large windows, allowing light to take center stage to create unity and fluidity throughout."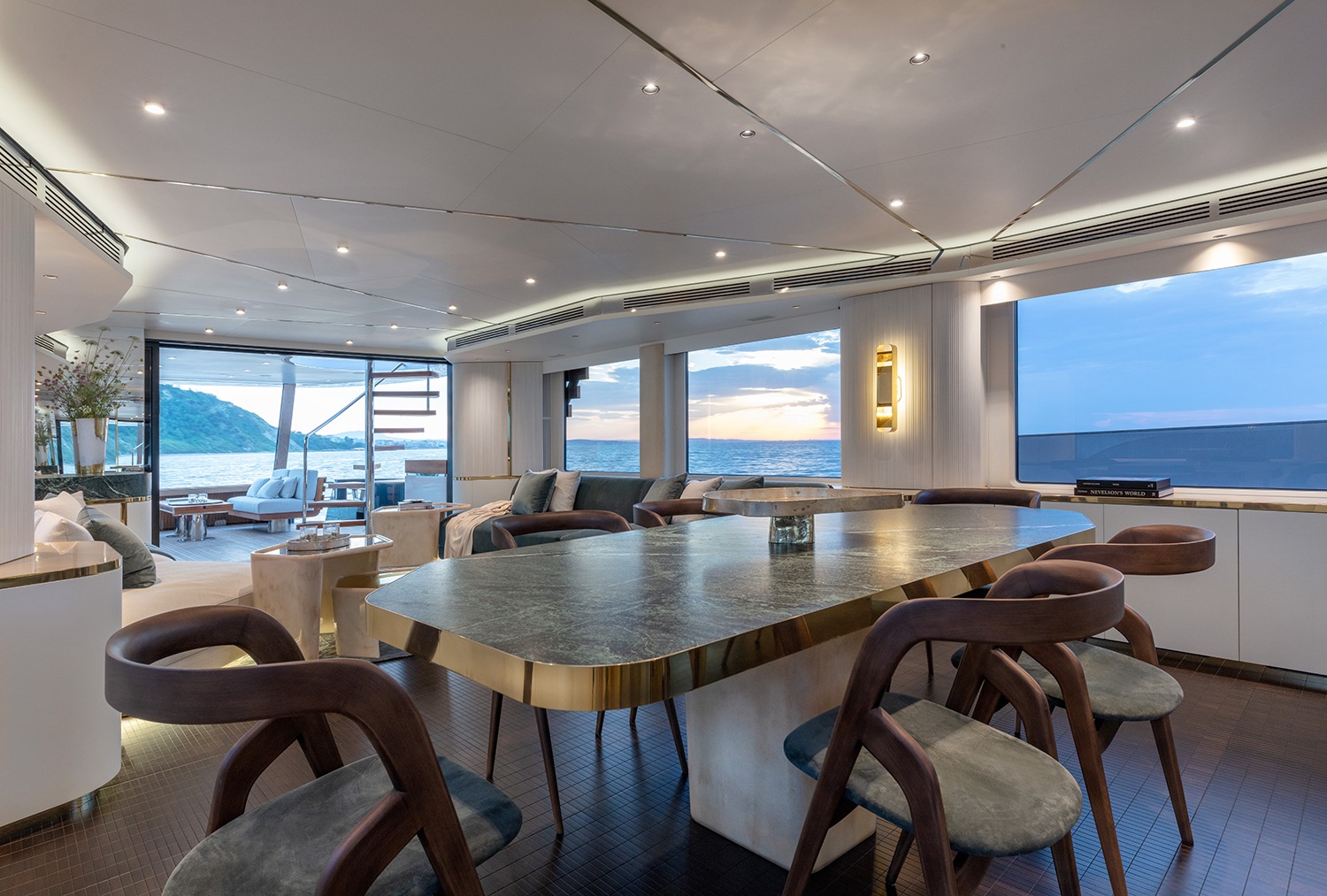 All of the furniture was made by Italian craftsmen, elevating the luxury within the living spaces, which encompass four lower deck cabins and an owner's suite. Loro Piana fabrics are used throughout to bring a supple richness to plush sofas and other upholstered furnishings. An elegant dining table mimics a unique exterior dry bar, offering a cohesive indoor-outdoor design.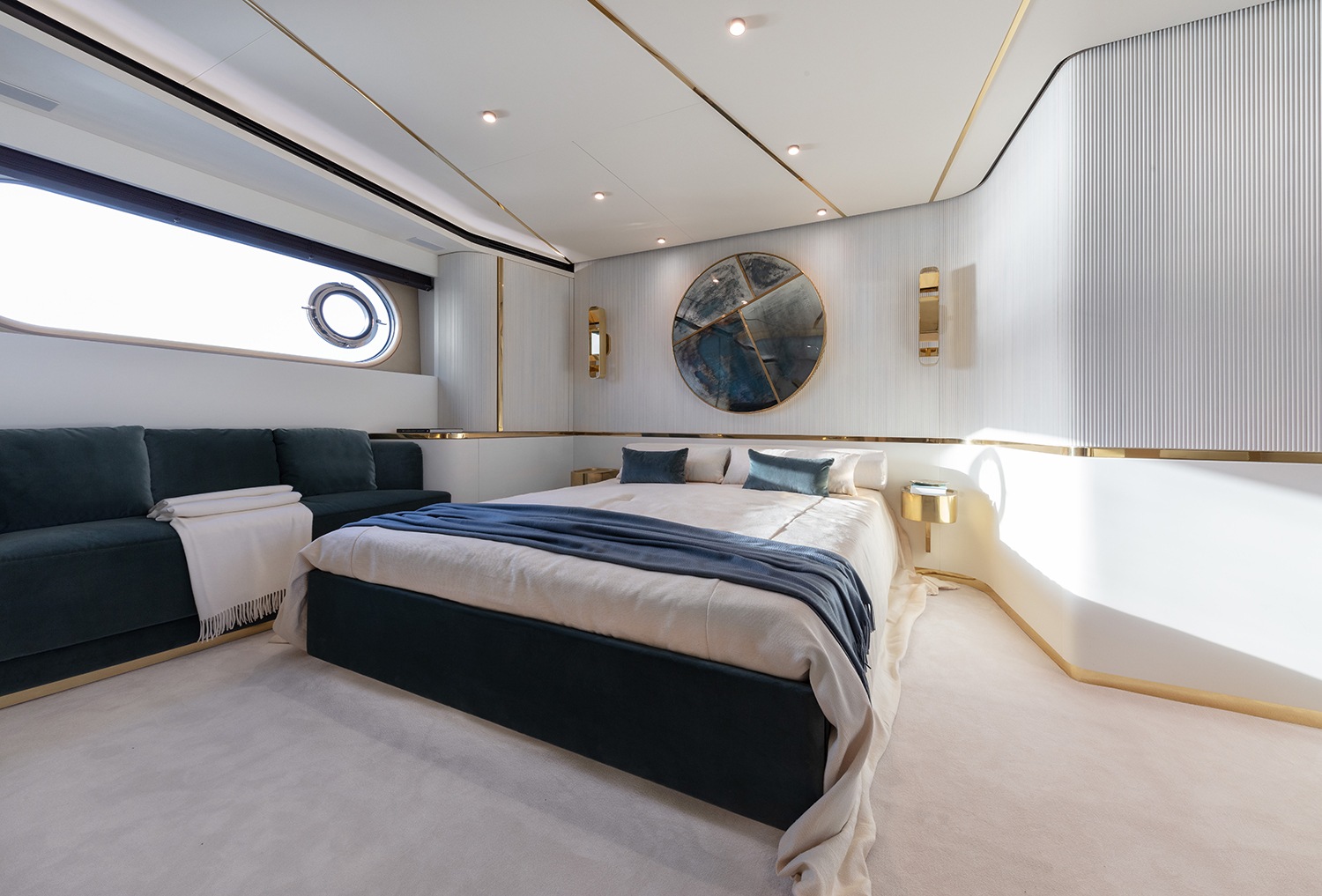 Azimut's Magellano also introduced advanced new technologies, including an active air-sanitizing system and a new "hotel mode" that allows for zero emissions while at anchor. Traditional building materials, such as fiberglass, took on new dimensions under De Cotiis's deft hands. "Fiberglass  is an element used in many of my designs. It's very basic, but once you work with it in a particular way, giving it thickness, color, and density, it becomes very special," says the designer. "On this yacht, fiberglass is given new life as a key element of the design. For Magellano 25 Metri, I used a special type of resin and thanks to an elaborate artisanal process, the result of multiple layers and embellished with a bronze powder, it has given life to surfaces of parchment color, characterized by a pleasant clouded effect and inclusions that in somehow recall those typical of some precious stones."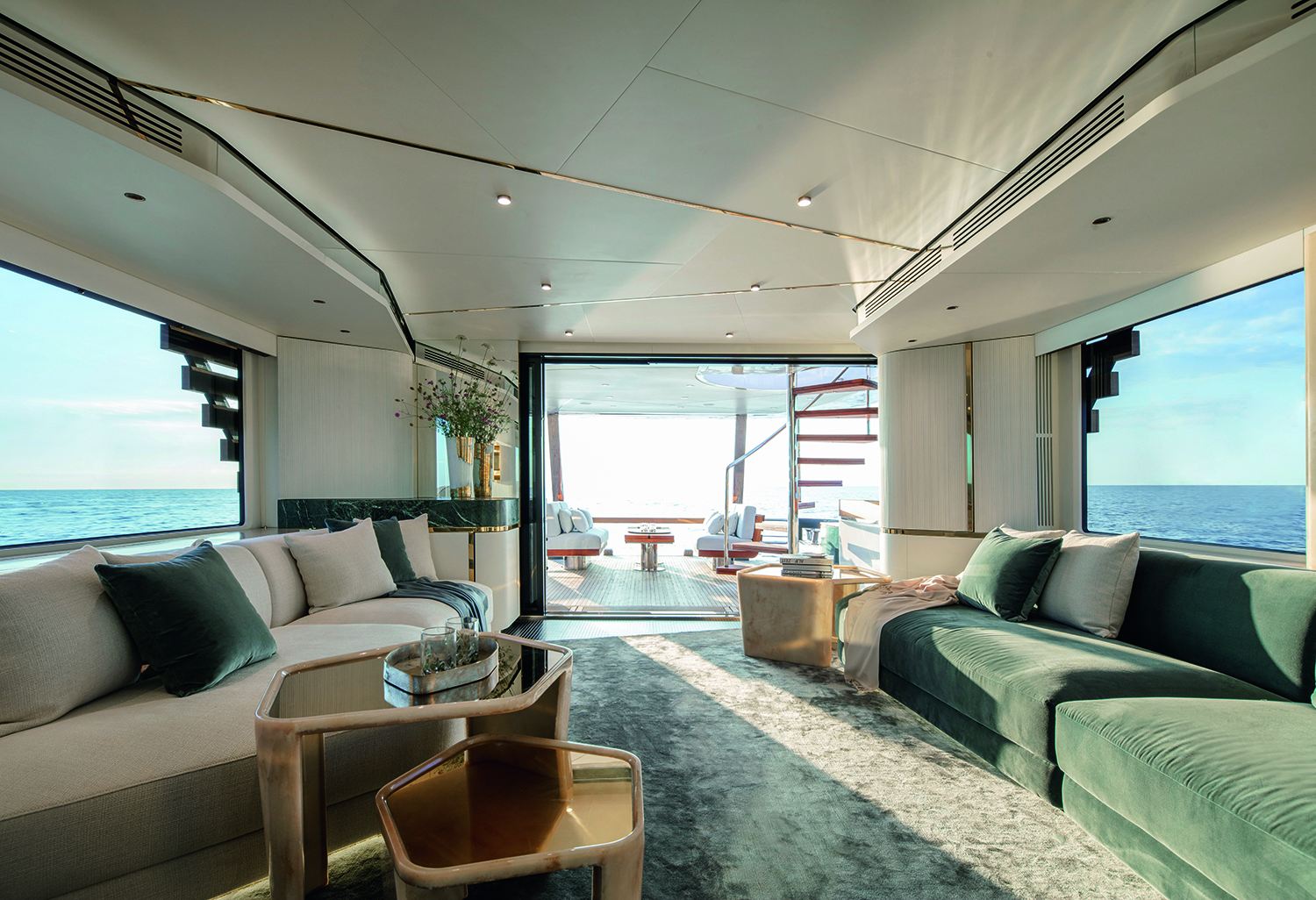 Such a special vessel deserves an equally special debut—the Magellano 25 was first presented to audiences outside the Pérez Art Museum Miami accompanied by a short film by The Pursuit of Happyness director Gabriele Muccino entitled Open Your Eyes, which features the yacht. "It was a challenge from start to finish, but also a fascinating adventure: these are the experiences that enrich and energize you," says De Cotiis. "I'm already working on the Magellano 30 Metri, and I'm sure it will be another success."
Next Post