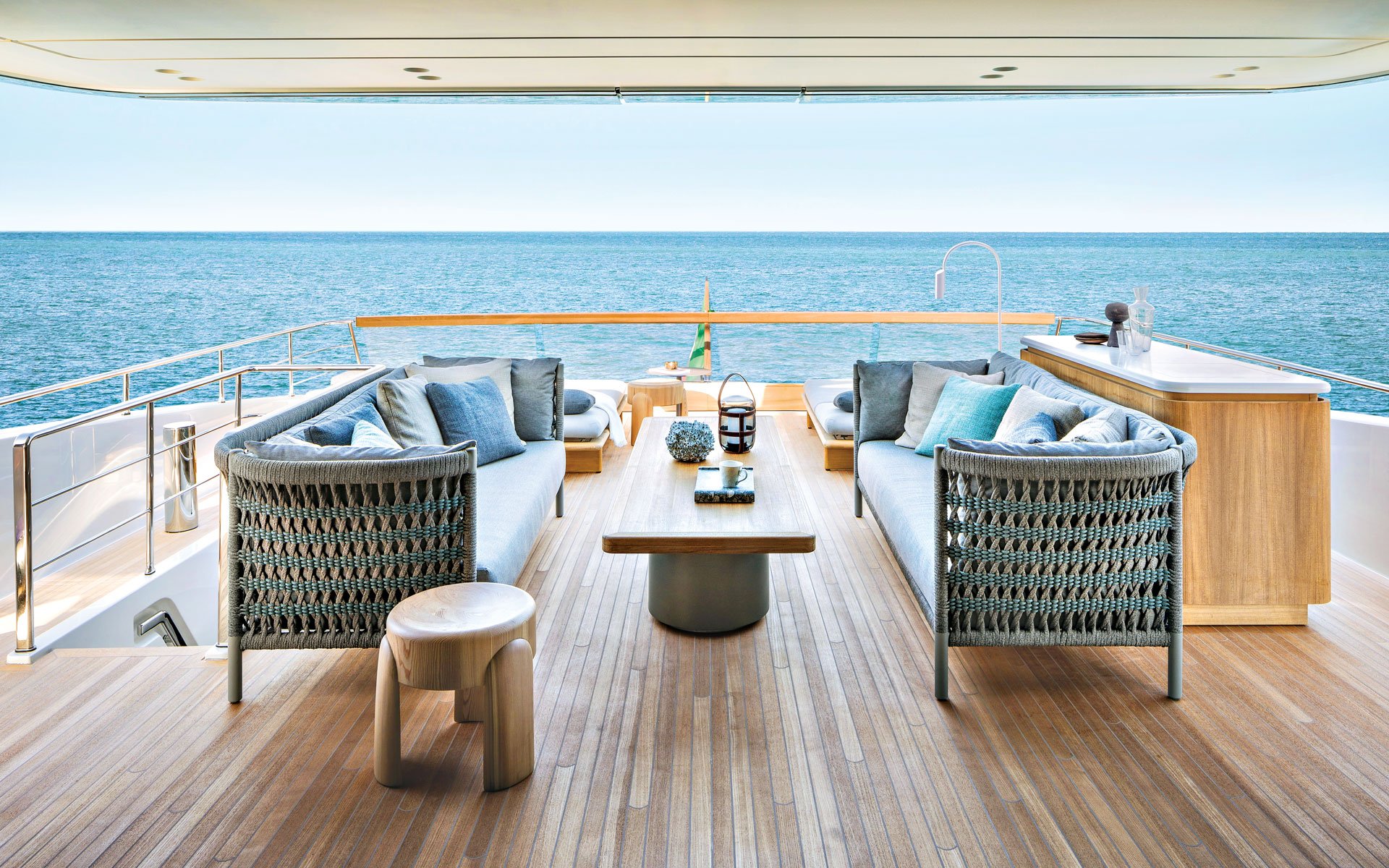 Discover the Award-Winning Details Behind Patricia Urquiola's First Yacht Project
The completely customized Sanlorenzo SD96 superyacht includes pieces from the designer's collections for Janus et Cie, Viccarbe, and Cassina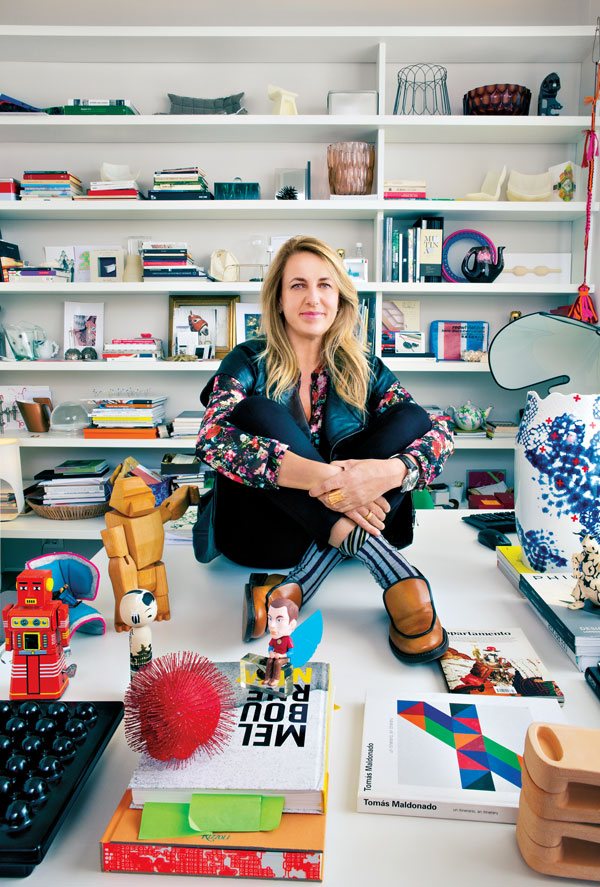 I've always been close to the sea," says designer Patricia Urquiola of the transportive interior she conceived which blends custom furnishings made from ribbed glass, oak veneer, and Silk Georgette stone. Yet this space isn't tucked inside one of the Milan-based architect's masterful structures, like the Lake Como resort Villa Pliniana or Il Sereno. Instead, this five-bedroom, five-and-a-half-bath residence literally floats on the water, ensconced within a bespoke Sanlorenzo SD96 superyacht.
Born in the coastal city of Oviedo, Spain, Urquiola wanted her first yacht design to accentuate indoor-outdoor living. As such, the rounded-edge herringbone flooring she crafted for Listone Giordano is rendered in oak inside, then continued in teak on the exterior decks. Furniture was constructed to provide open sight lines out the expansive picture windows, offering crystal-clear views of placid waterways and dreamy port destinations like Monaco, the French Riviera, and Sardinia's Emerald Coast.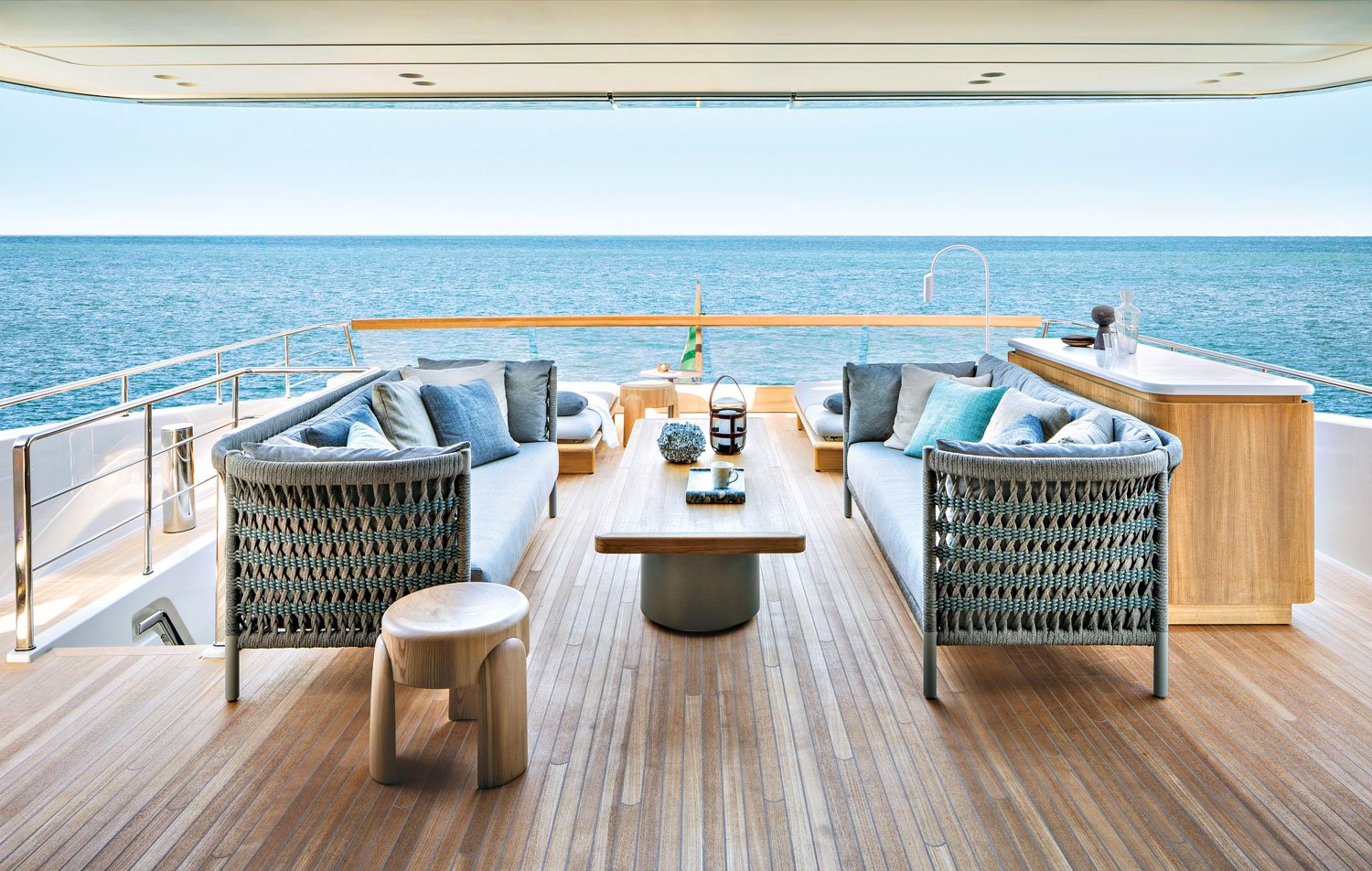 Adding to the air of endless space, free-flowing rooms were specifically built with tucked-away amenities that readily convert a salon into a dining room or cozy cinema, or a lounge into a guest cabin with private bath. "I was immediately struck by the client's desire to look for a new way to design a boat with the same attention and customization with which a house is designed," says Urquiola.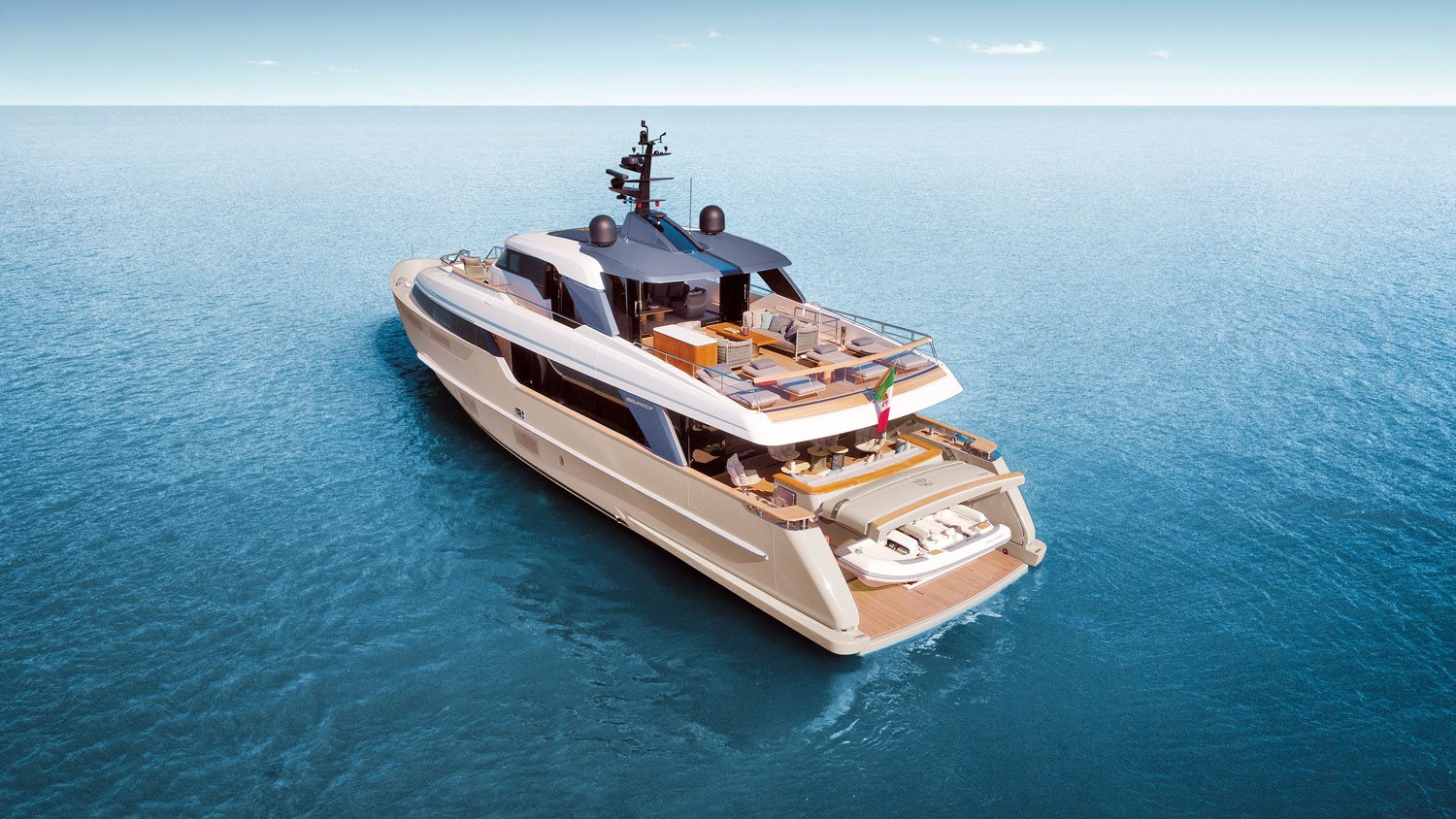 Sanlorenzo, which will unveil a new, 146-foot aluminum superyacht at the Cannes Yachting Festival in September, produces only 50 boats per year and each is made to order. As part of this vessel's year-and-a-half construction, the architect incorporated artful installations, such as a feature wall in the master cabin that's a reimagining of her Liquefy tables for Glas Italia. A central staircase, made in bronzed steel and oak, then enclosed in a travertine shell, provides a unique interpretation of maritime aesthetics. "It's like a periscope," Urquiola says. "It doesn't break from deck to deck."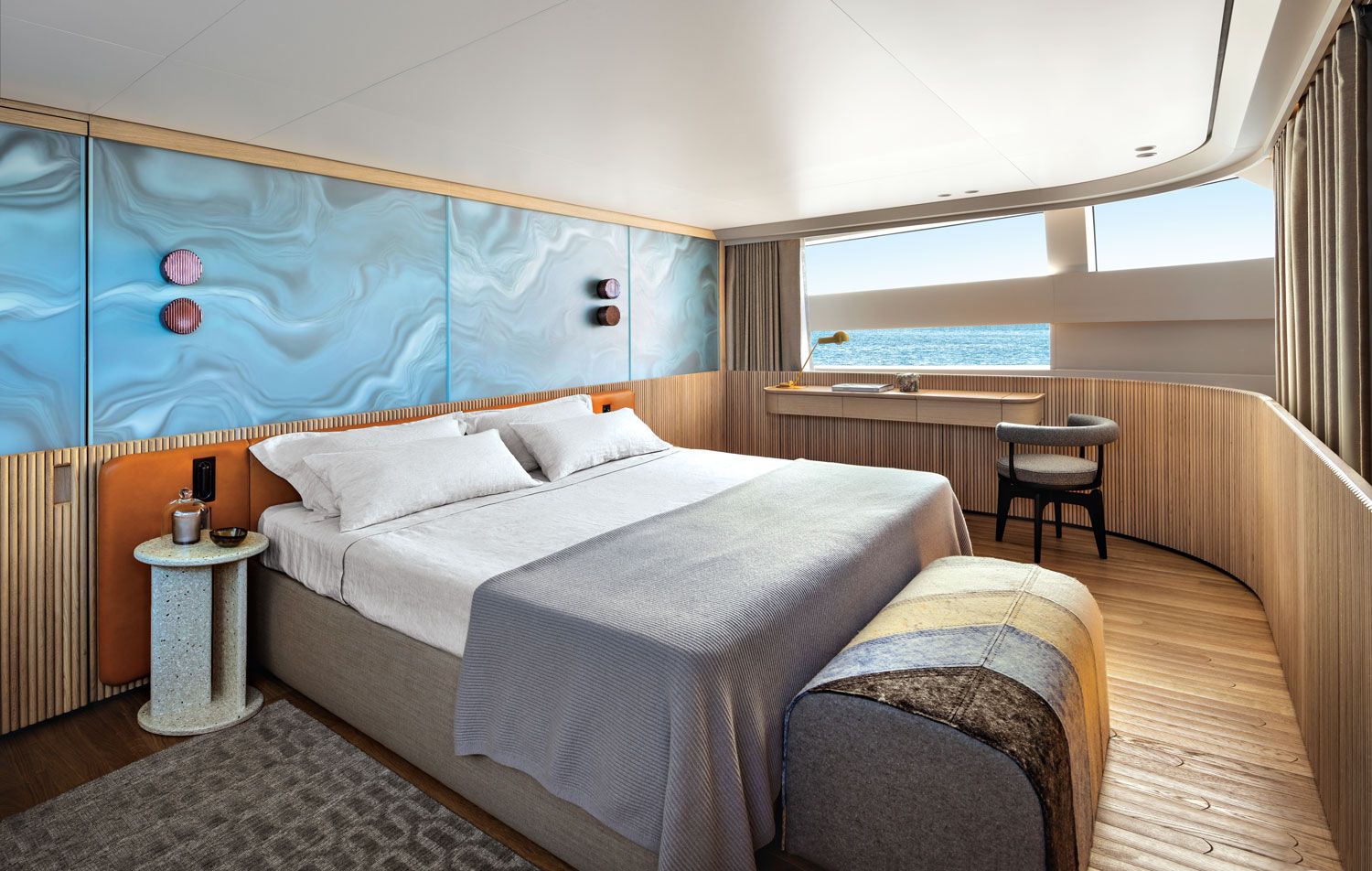 Finishing touches were brought in through a thoughtfully curated mix of new custom furniture and pieces previously designed by Urquiola. On the main deck is the architect's Burin table for Viccarbe and Back-Wing armchair and Beam sofa from Cassina, complemented by the brand's Table à Plateau Interchangeable, originally created by Charlotte Perriand. Other decorative standouts include Urquiola's Shimmer mirror for Glas Italia in the cabin baths and an ottoman from her Nuances collection for Gan in a bedroom suite.
"The challenge was to recreate a floating house while keeping in mind some design constraints specific to yachting," she says of her interior, which had to work around unfamiliar limitations, like a restricted floor plan and lower ceiling heights. Proving her success, the vessel received a Best Layout trophy at 2019's Cannes Yachting Festival. "For the SD96 the complexity made this project more stimulating for me and drove our team to find creative and original solutions. It was my first endeavor in designing a yacht, and it became a remarkably interesting new genre for me." 
A version of this article first appeared in print in our 2020 Summer issue under the headline "Smooth Sailing." Subscribe to the magazine.
Next Post