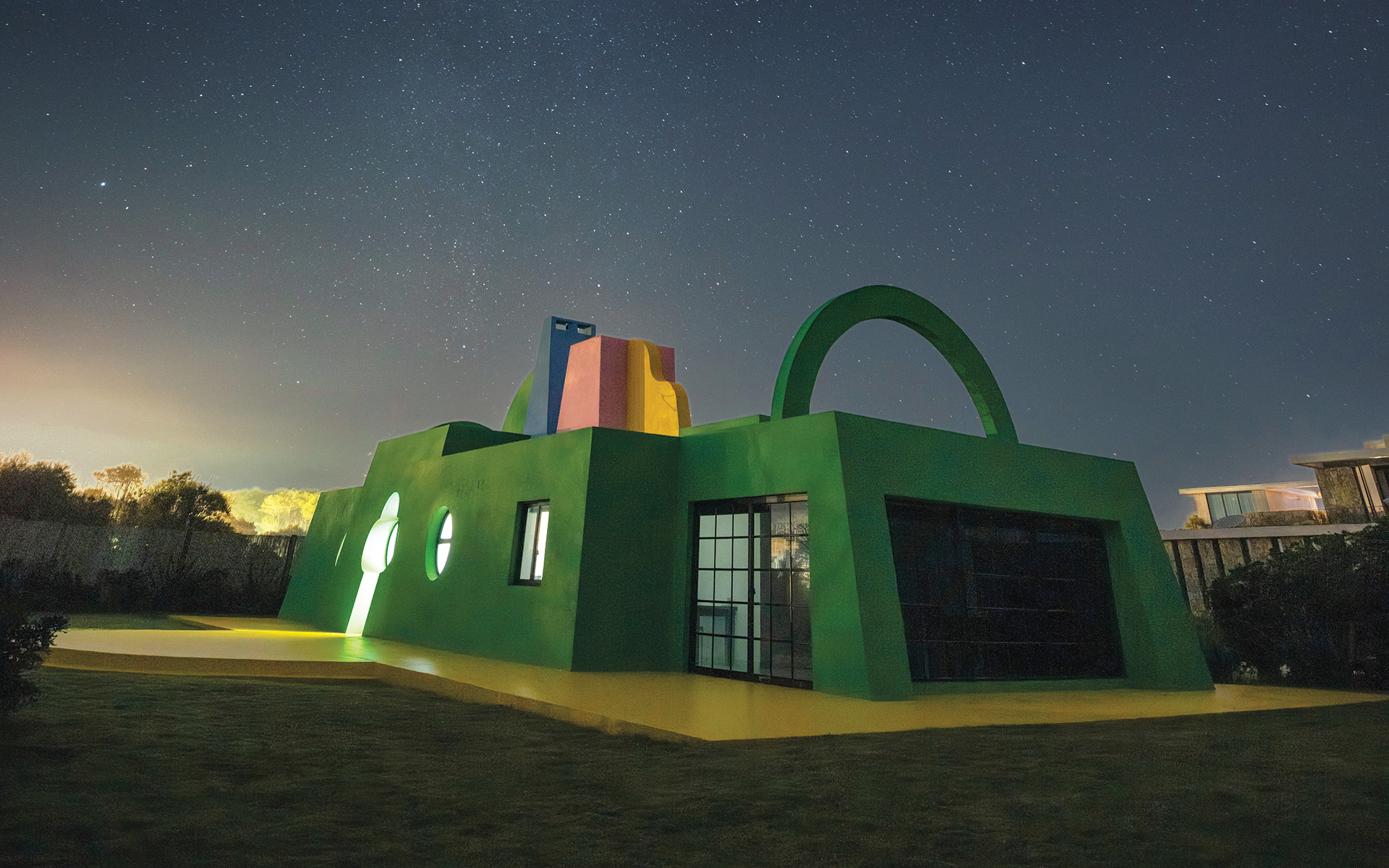 The Ultimate Art Lovers' Guide to Uruguay
The bohemian beachside village of José Ignacio lures a new wave of travelers with its luxury hotels, pristine beaches, and burgeoning cultural scene
Coastal Uruguayan town José Ignacio has fewer than300 full-time residents, yet it boasts a James Turrell "Skyspace," a restaurant helmed by celebrated Argentinean chef Francis Mallmann, and a hotel designed by world-renowned architect Carlos Ott, who also conceived the Museo de Arte Contemporáneo Atchugarry in nearby Manantiales. The area, often referred to as the "Hamptons of South America," has long attracted writers and artists, followed, as frequently happens, by the international jet set, who flock here for the inspired mix of relaxed yet luxurious hotels, untouched beaches, a solid culinary scene, and increasingly impressive cultural pursuits.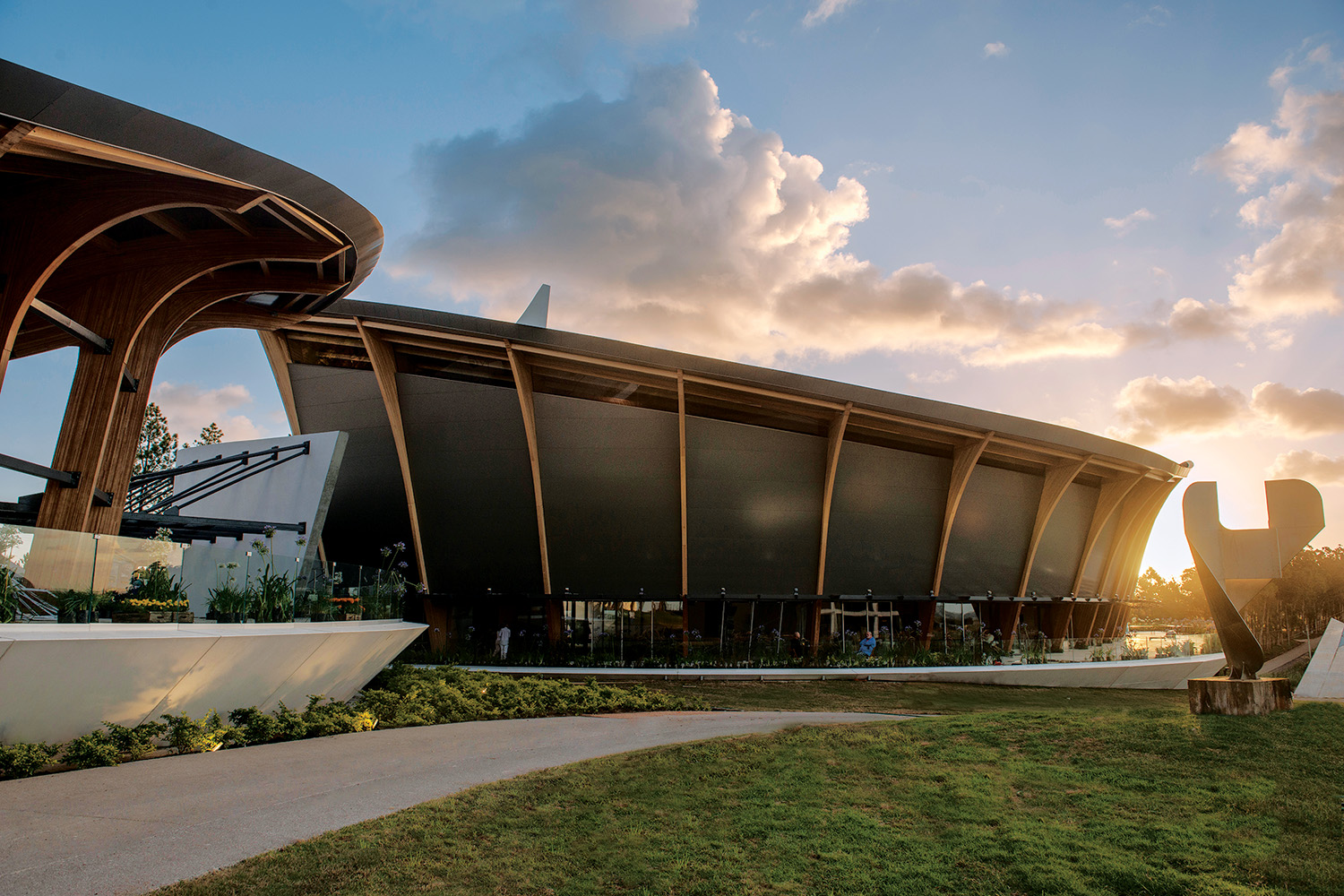 Many credit the late Montevideo artist Joachín Torres-García with laying the groundwork. Having lived in Europe for decades, he returned to his home country in 1934 and established the Asociación de Arte Constructivo, which effectively introduced Cubism, Neoplasticism, and Constructivism to the local arts community. Almost a century later, several organizations are carrying on his legacy of supporting Latin American artists, including philanthropist and collector Amalia Amoedo's Fundación Ama Amoedo, which maintains a residency program at Casa Neptuna, an eye-catching green structure designed by Argentinean artist Edgardo Giménez. "There is a special atmosphere in this part of the world," says Amoedo. "José Ignacio is an inspiring place for artists to concentrate, to focus on their practice, and to connect with nature."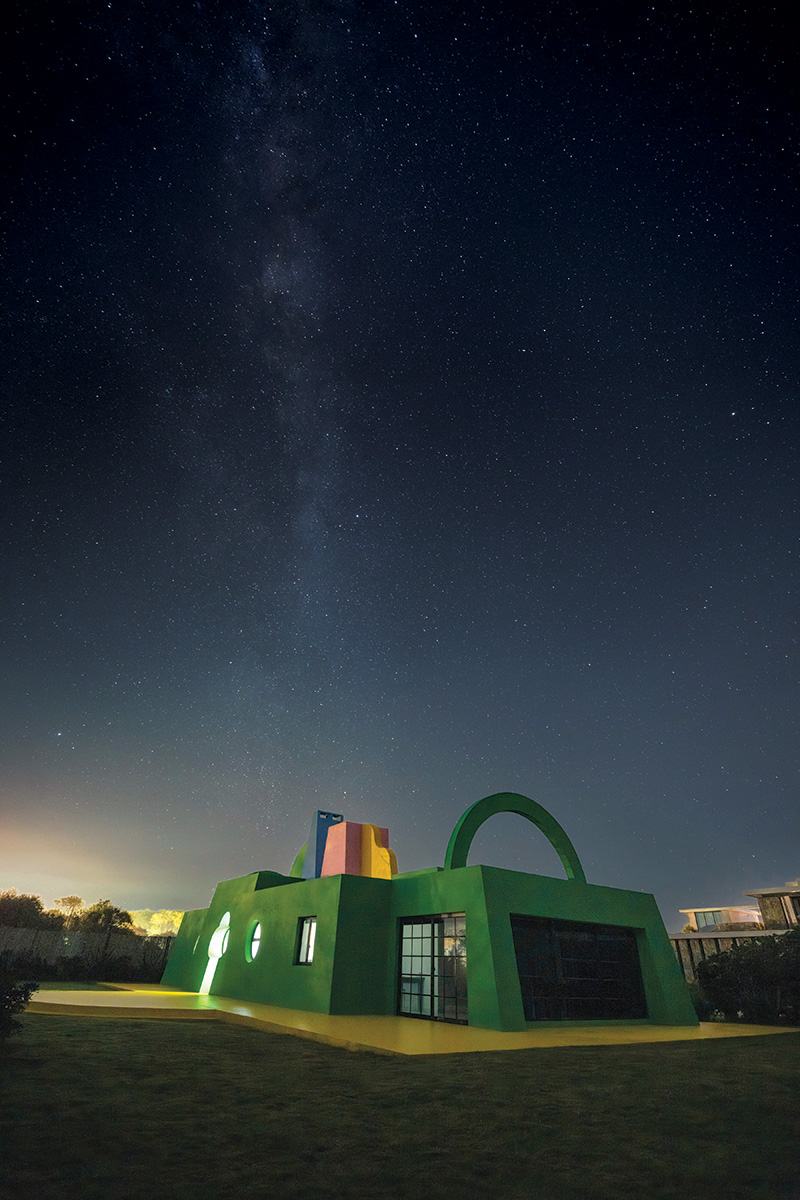 Also contributing to Uruguay's flourishing arts scene is Pablo Atchugarry, an internationally exhibited sculptor, who lives and works part of the year in Manantiales. In early 2022, Atchugarry opened the Museo de Arte Contemporáneo Atchugarry (MACA), located on his foundation's 90-acre site and sculpture park. The museum—which houses an impressive permanent collection of works by Gonzalo Fonseca, Julio Le Parc, Frank Stella, and Louise Nevelson—debuted with a Christo and Jeanne-Claude retrospective.
"José Ignacio is quiet but at the same time full of energy"

Amalia Amoedo
The previous year, James Turrell's first freestanding "Skyspace" in South America premiered at Posada Ayana, a 17-room boutique hotel owned by art collectors Robert and Edda Kofler. Known as Ta Khut ("The Light" in ancient Egyptian), the marble dome stands atop a templelike structure clad in earth and grass.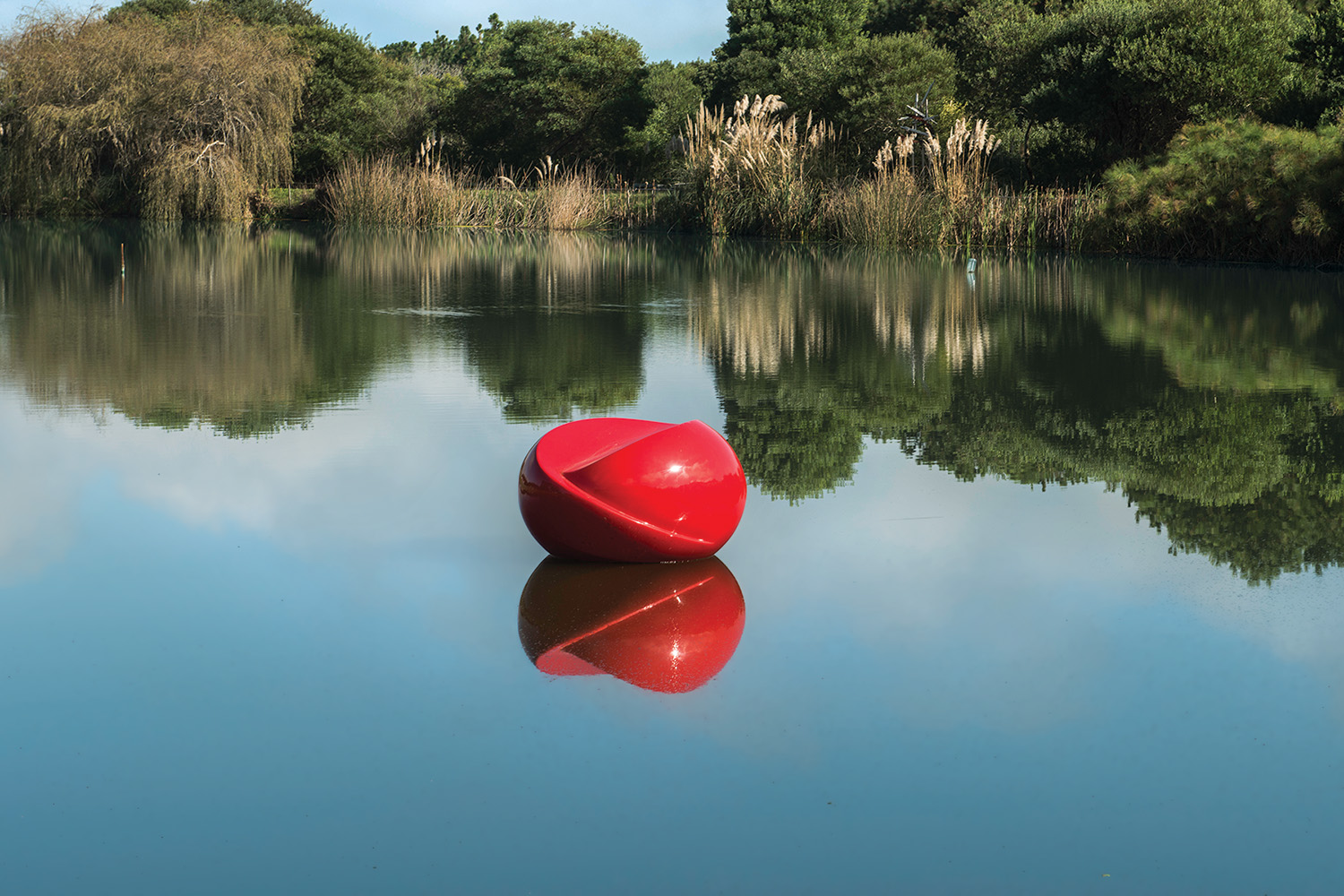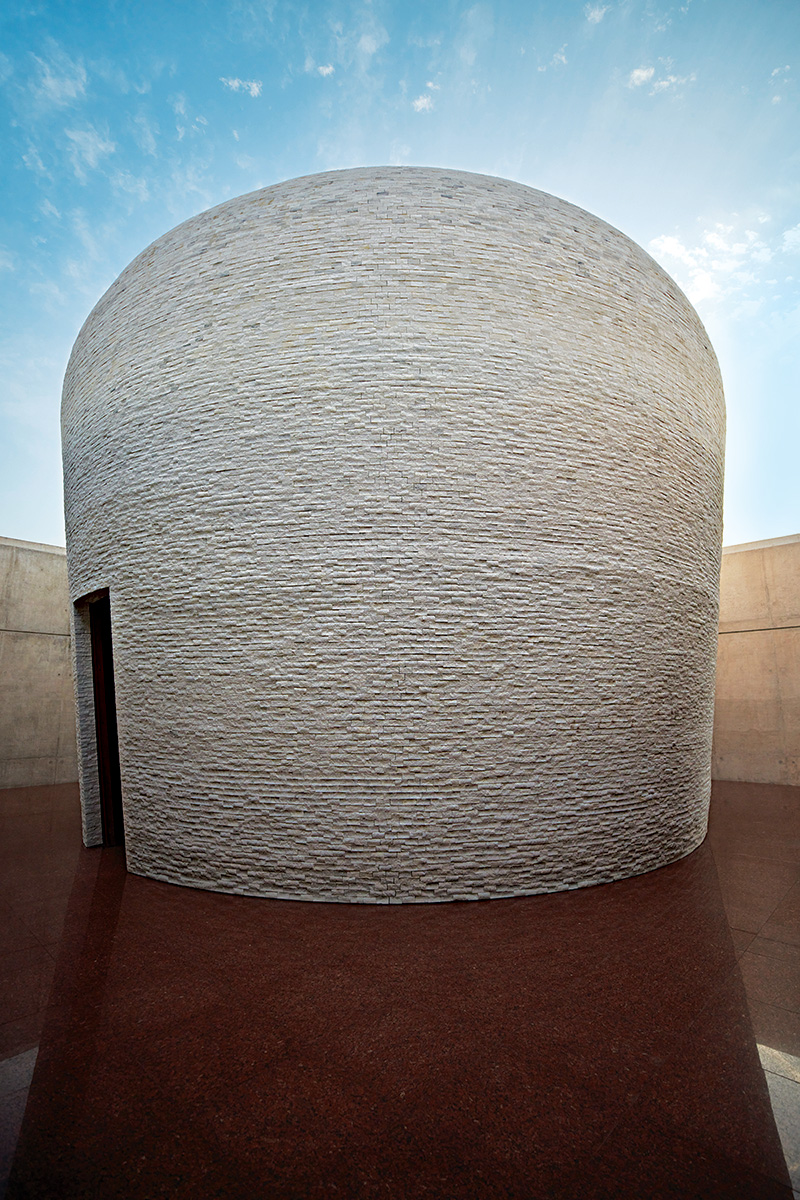 And it's not the only Turrell in town—a wall installation by the artist is joined by a Zaha Hadid bench at Playa Vik, a beachfront hotel owned by art collectors Carrie and Alex Vik. The Viks, who designed the retreat with Ott, were hotel pioneers here, developing three art-centric properties that feature the work of established and emerging talents, the first of which opened in 2009. In addition to Playa Vik, the hoteliers own Estancia Vik, where guests encounter an Atchugarry sculpture upon arrival, and Bahia Vik, which recently added a dramatic Dale Chihuly ceiling installation. Also on site is the Pavilion, a basketlike structure designed by the Viks in collaboration with architect Marcelo Daglio, which was utilized for January's Este Arte international contemporary art fair.
Without question José Ignacio and its surrounds have become a cultural hub. "José Ignacio is quiet but at the same time full of energy," states Amoedo. "It feels like the perfect place to incite creative thinking and to experience art in connection with nature."
Yet, with all this growth, the locale has preserved its authenticity. "Progress and change are inevitable," says Carrie Vik, "but when I bike around José Ignacio village or drive from Bahia Vik to Estancia Vik, I still get that same glorious view of open spaces, a spectacular coast, and feel the warmth of the people."

A version of this article first appeared in print in our 2023 Spring Issue under the headline "Creative Pursuit." Subscribe to the magazine.
Next Post