This Uruguay Resort Includes South America's First Freestanding James Turrell 'Skyspace'
Posada Ayana, a new boutique hideaway in José Ignacio, offers a relaxed environment and robust collection of works by female Uruguayan artists
Rustic yet refined boutique hotels abound in the boho-chic Uruguayan town of José Ignacio, a picturesque coastal village that attracts adventurous travelers in search of sand, sun, and surf. One of the newest properties, Posada Ayana, a modern, airy structure by local architect Álvaro Pérez Azar, gradually reveals what will make the 17-room resort, tucked alongside the area's popular Mansa Beach, the most in-demand reservation in town.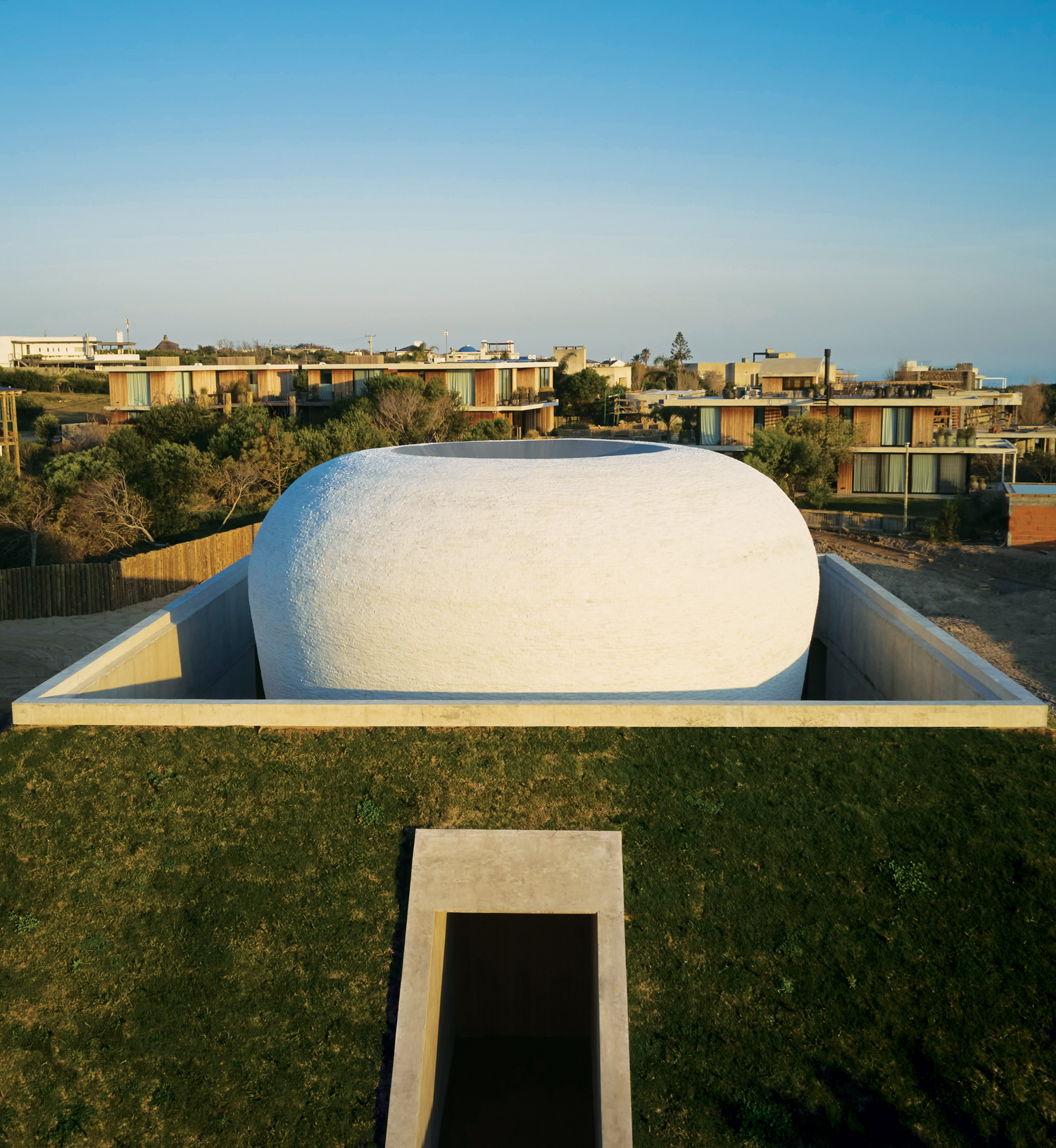 Initially designed as a guest villa for Robert and Edda Kofler, who hail from Vienna, the posada is also home to the couple's robust collection of works by female Uruguayan artists and Ta Khut ("the light" in early Egyptian), the first freestanding "Skyspace" by James Turrell in South America. Robert was inspired to commission the piece after experiencing the artist's works at the James Turrell Museum–The Hess Art Collection at Colomé, in Argentina, and, later, the Skyspace Lech in the Austrian Alps. Two years in the making, the white marble dome sits atop a pyramid-shaped, templelike structure clad in earth and grass, with entrances on two sides. Available to guests and by ticketed entry to the public, it is the star of what will eventually be a larger park on the resort's property, including sculptures and an amphitheater set among a garden of native plants.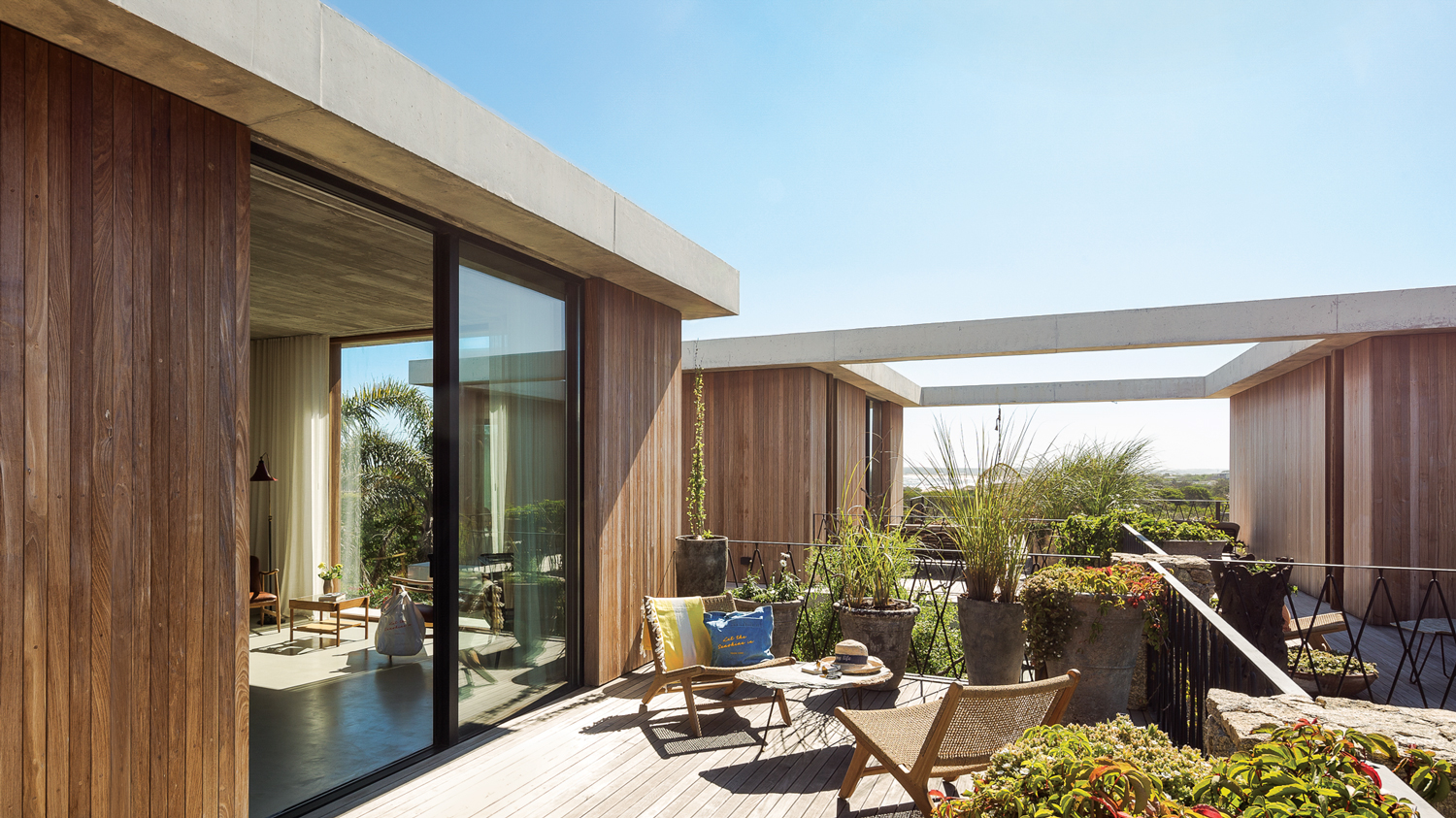 To find a team to cultivate the unique acreage, the couple hosted an international competition with the multinational winners selected by a jury that included Uruguay's first lady, Lorena Ponce de León, herself a landscape architect. Edda describes the gardens as "an exploding green universe," a natural color scheme that extends to the jade-color marble infinity pool. 
In conceiving the interior, Edda says she was inspired by "the easiness, lightness, relaxed times of the 1950s and '60s on the Côte d'Azur." A mix of midcentury-modern furnishings, sourced in Uruguay and Argentina, populate the rooms, of which no two are alike. Local materials and craft permeate the public spaces, which open to a series of breezy patios and terraces.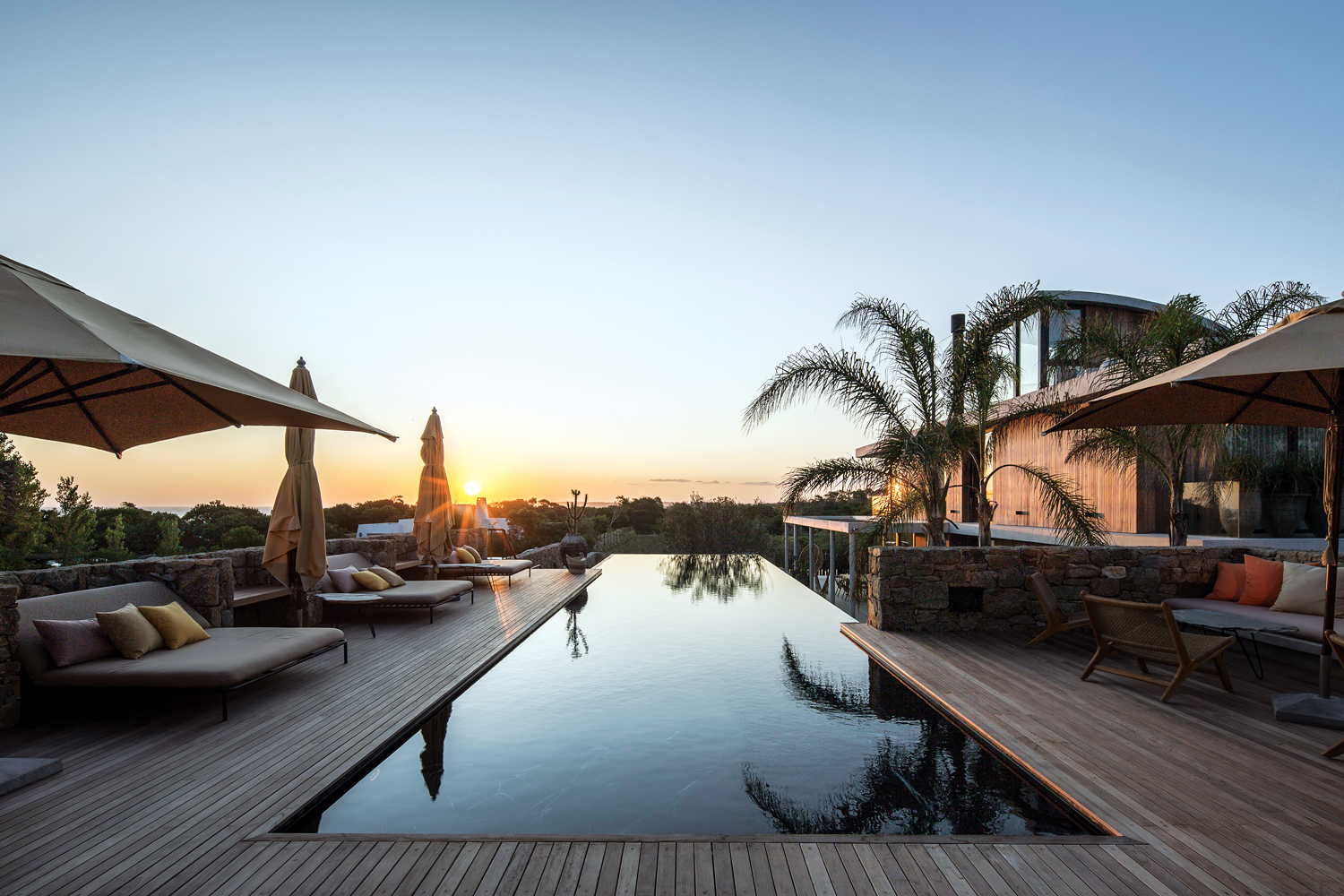 Visitors can enjoy yoga and meditation, horseback riding, hiking, and water sports as well as concerts and the popular movie nights Edda and filmmaker Juan Pittaluga began hosting for locals during the pandemic, often followed by discussions that became intellectual exchanges, "like a salon in Vienna of the 1920s," she says. They'll also be treated to immersive sunset experiences "for all the senses," programming that is very on-brand for a hotel whose name, according to Edda, translates to "a fruitful exchange and inspiring encounter." 
A version of this article first appeared in print in our 2021 Winter Issue under the headline "Sky High." Subscribe to the magazine.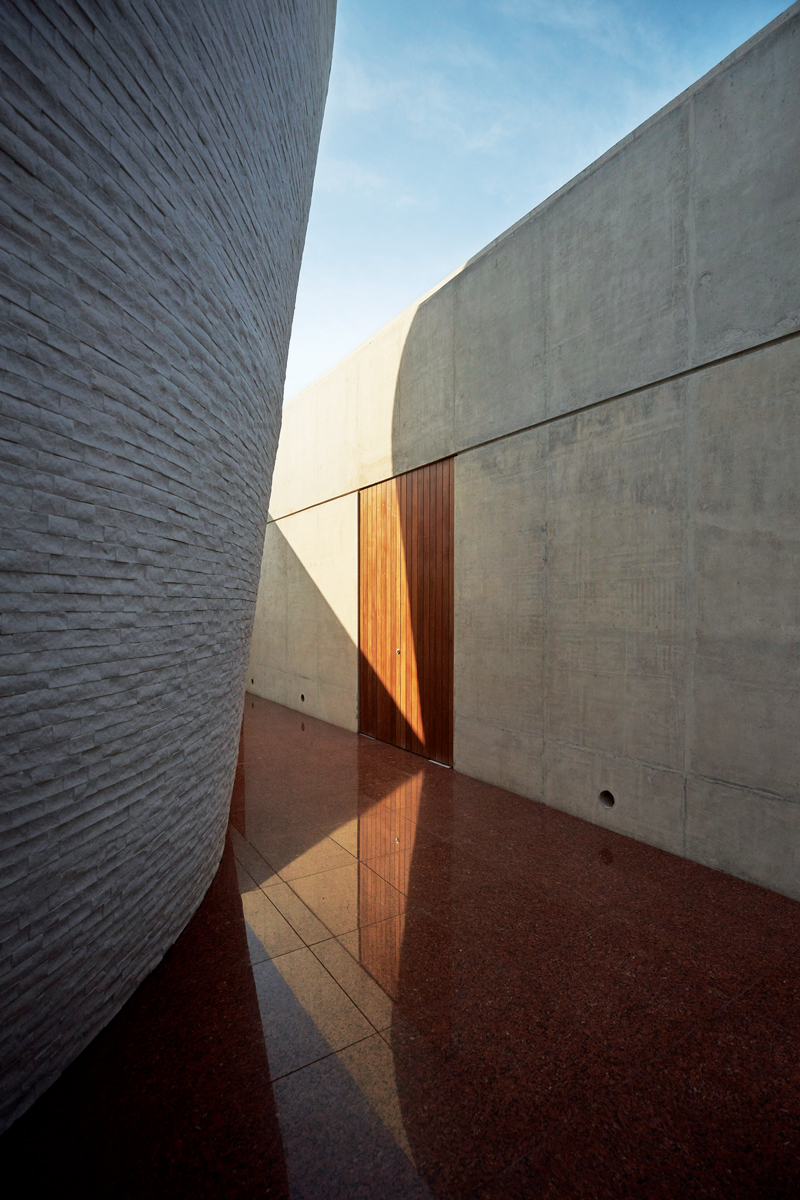 Next Post