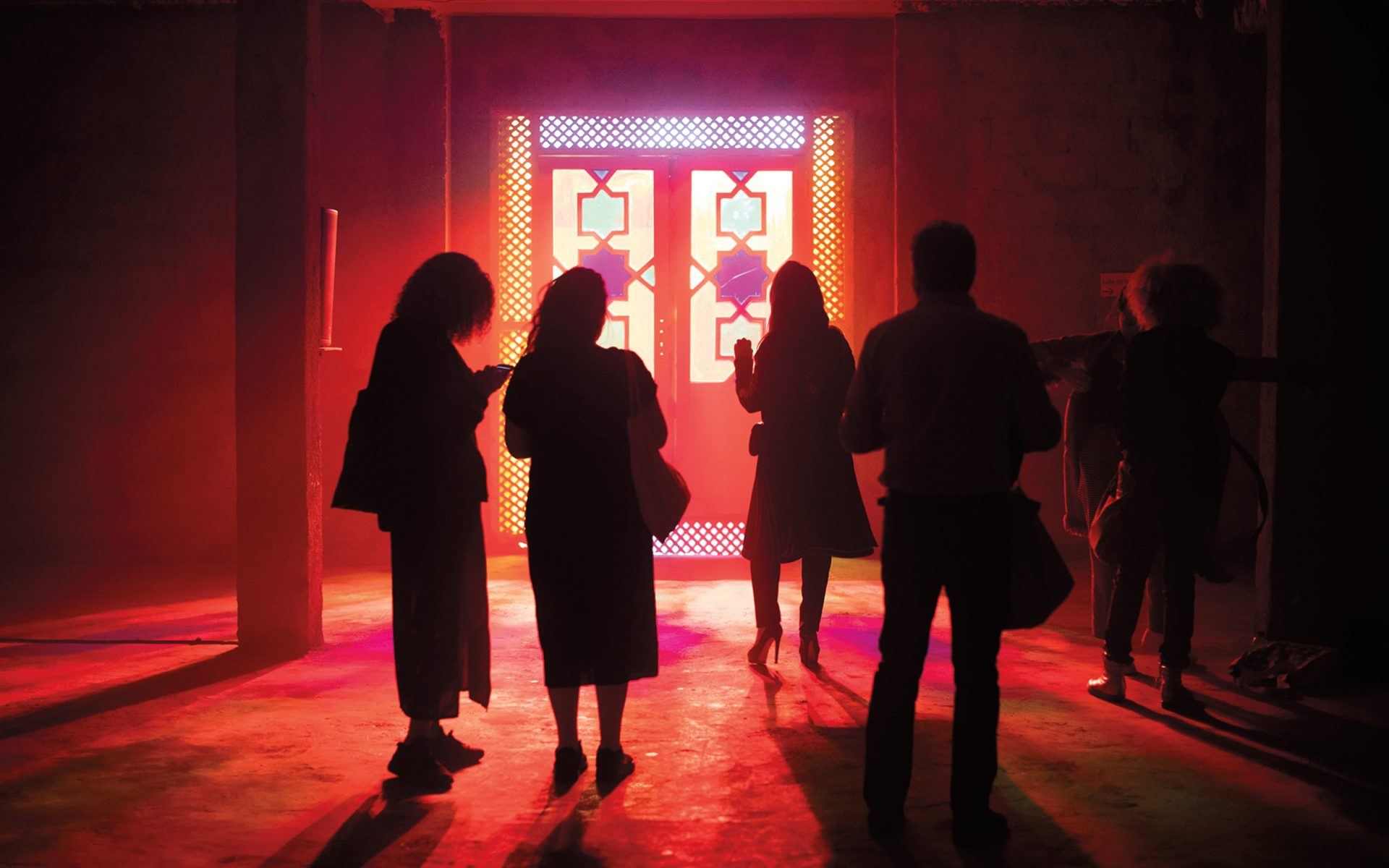 How Touria El Glaoui Is Bringing African Art to the Forefront
After the successful presentation in London, her 1-54 art fair will mount subsequent editions in New York and Marrakech
A daughter of the renowned Moroccan figurative painter Hassan El Glaoui, Touria El Glaoui has forged a new path in the art world. A former wealth management consultant with an MBA from Pace University, she noticed the severe lack of opportunities for African artists. "I was always amazed by the beauty and quality of artwork I was finding in Africa," El Glaoui says, "but I would go back home to London or to the U.S. for work, and there was absolutely no trace of what I was seeing there."
Thus, in 2013, she founded 1-54 Contemporary African Art Fair, an international platform dedicated to artists, curators, galleries, and museums from Africa and its diaspora. Named for the 54 nations that comprise the African continent, the fair launched in London to correspond with Frieze. El Glaoui then expanded it to Brooklyn in 2015 to run in tandem with Frieze New York (it was relocated to Manhattan's West Village this year), and in 2018 she debuted 1-54 Marrakech.
"Collectors are always curious and interested in discovering new artists, new trends, new movements," El Glaoui says. "I think the success story of 1-54 is the real need for a platform that would change the narrative and elevate the visibility of artists that were never seen before."
Recommended: 9 Standout Booths at Frieze London 2019
And while her current mission is to focus on strengthening 1-54 in its three locales, El Glaoui teases launching a nomadic version of the show. "But not before 2021," she promises.
A version of this article first appeared in print in our 2019 Late Fall Issue in the headline "Perfect Vision." Subscribe to the magazine.
Next Post