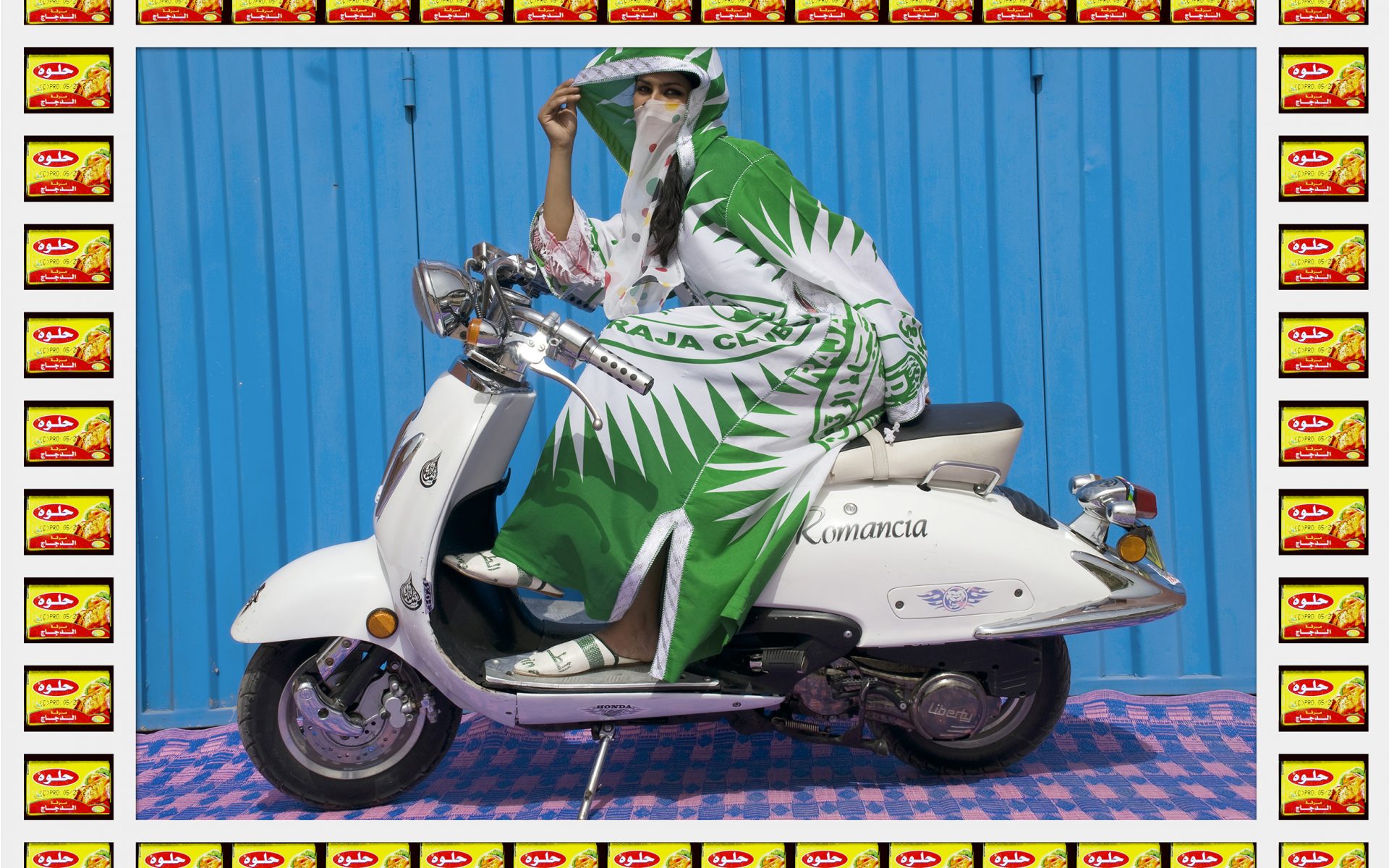 7 Standout Artists at 1-54 Contemporary African Art Fair in Marrakech
The fair's second edition in Marrakech features work from 18 galleries situated across Africa, North America, and Europe
Set once again inside Marrakech's storied La Mamounia Hotel, known for its lavish architecture combining traditional Moroccan design with the popular Art Deco style of the 1920s, the second edition of 1-54 Contemporary African Art Fair offers a careful selection of contemporary African art from the continent and the African diaspora.
The work on view reveals a vibrant mix of 65 emerging and established artists working in a range of mediums, including photography, painting, installation, and mixed media. Most of the galleries exhibited works with a strong focus on materiality, including the incorporation of colorful African textiles, found objects, papier-mâché, and collage.
The artworks on display depict diverse perspectives on the nature of identity, migration, loss, and political and social development via a selection of 18 galleries representing 11 countries from the Ivory Coast to the U.S.
Here, visitors will discover new artists, galleries, and collectors as well as explore a burgeoning region for contemporary art today. Below, Galerie shares a selection of highlights from the fair.
Joana Choumali
The intimate works of Abidjan, Ivory Coast, photographer Joana Choumali explore issues of identity and diversity in African cultures. On display at Loft Art Gallery from Casablanca, Choumali's newer works incorporate added colors and embroidery into her photographs. They prompt a need to touch and physically intervene with an image. The everyday scenes portrayed in turn offer dreamlike depictions of a place between reality and fantasy.
Omar Victor Diop
The captivating photographs of Senegalese artist Omar Victor Diop act like portals through which to better understand the diversity of modern African societies. Known for his conceptual studio portraits, Diop also works in fashion and advertising, often teaming up with leading luxury brands to create his sleek and stylish portrayals, always capturing the spirit of contemporary Africa. At Paris-based gallery Magnin-A, three works by Diop from his series "Diasporas" show African men donning colonial costumes.
Hassan Hajjaj
Several works by the popular Moroccan Pop artist Hassan Hajjaj are featured in the booth of New York–based Yossi Milo Gallery. The artist, who has an upcoming solo show at the Maison Européenne de la Photographie in Paris from this September to November, is widely known as the "Andy Warhol of Marrakech." Viewers desiring to experience more of the artist's world can venture out to his Riad Yima, a place that functions as Hajjaj's boutique, tearoom, and gallery tucked away in an alleyway behind the Rahba Lakdima (otherwise known as the Place des Épices).
Abdoulaye Konaté
The works of Malian artist Abdoulaye Konaté take the form of lively textile-based installations. Vibrantly colored, through their strips of fabric, positioned to forge certain lines and patterns, the artist explores sociopolitical and environmental issues. He uses materials native to Mali, including woven and dyed cloths, to create his large, abstract wall compositions. Ultimately, his work celebrates the West African tradition of using textiles as a means of communication as well as commemoration.
Recommended: Nasher Prize-Winning Sculptor Isa Genzken Through the Eyes of Three Artists She Inspired
Mickalene Thomas
On view at Galerie Nathalie Obadia, the intimate photographs of celebrated New York artist Mickalene Thomas reveal a contemporary vision of the African-American woman. Through staged domestic scenes the artist recontextualizes the spirit of the 1960s and '70s. In each of Thomas's works, a backdrop of paintings, photographs, and rich materials portrays a decadent setting for her protagonists, drawing on influences from the Baroque and Rococo periods. In so doing, the artist forges a dialogue between her contemporary figures—graceful African-American women—and some of the 19th century's greatest names, including Ingres, Courbet, and Manet. What do they have in common? A lavish regard for the intimate portrayal of the feminine, but only Thomas uses staged photography as her medium of choice.
Sanlé Sory
Through the black-and-white photographs of Burkinabe artist Sanlé Sory we receive a glimpse of the vibrant youth culture post Burkina Faso's independence from France. Sory opened his studio, Volta Photo, in 1960, the same year that his country began its political transition from a remote colony to an independent nation. His photographs bear a striking resemblance to those of famed Malian photographer Malick Sidibé, who was working at the same time. Sory's photographs were staged in his studio, where he incorporated a range of costumes, props, and painted backdrops in order to create his dynamic renderings. At the same time, he worked as a regional reporter and a record sleeve illustrator.
Shirin Neshat
A poignant untitled photograph from Iranian-born, New York–based artist Shirin Neshat's "Roja" series hangs on a wall at the Goodman Gallery booth. In this work, Neshat, known for her powerful film, video, and photography work, which questions notions of identity, reality, and religion, looks to the nature of dreams and the boundaries between madness, sanity, fiction, and reality and the blurred boundaries between the conscious and unconscious. The character of Roja is one who wrestles with fears of the "other" in a foreign land while longing to be reunited with her home, her motherland.
 1-54 Contemporary African Art Fair is on view through February 24. 
Next Post