The Invisible Collection Opens Breathtaking Townhouse in New York
The Paris design gallery's Upper East Side location offers a curated mix of art and furniture by Garcé & Dimofski, Goossens Paris, Osanna Visconti, and Pietro Franceschini
Ever since it debuted as a meticulously curated online furniture gallery, the Invisible Collection has attracted a dedicated following of designers and a stellar list of collaborators, including Martin Brudnizki, Charles Zana, Elliott Barnes, Kelly Behun, and Aline Asmar d'Amman, who just debuted a romantic collection of voluptuous chairs and Art Deco–style lighting during Paris Design Week. But other than its flagship in London, the atelier has relied on a number of pop-ups in collector-rich places, installing their ultra-chic offerings at Phillips in Southampton and Sotheby's in Manhattan.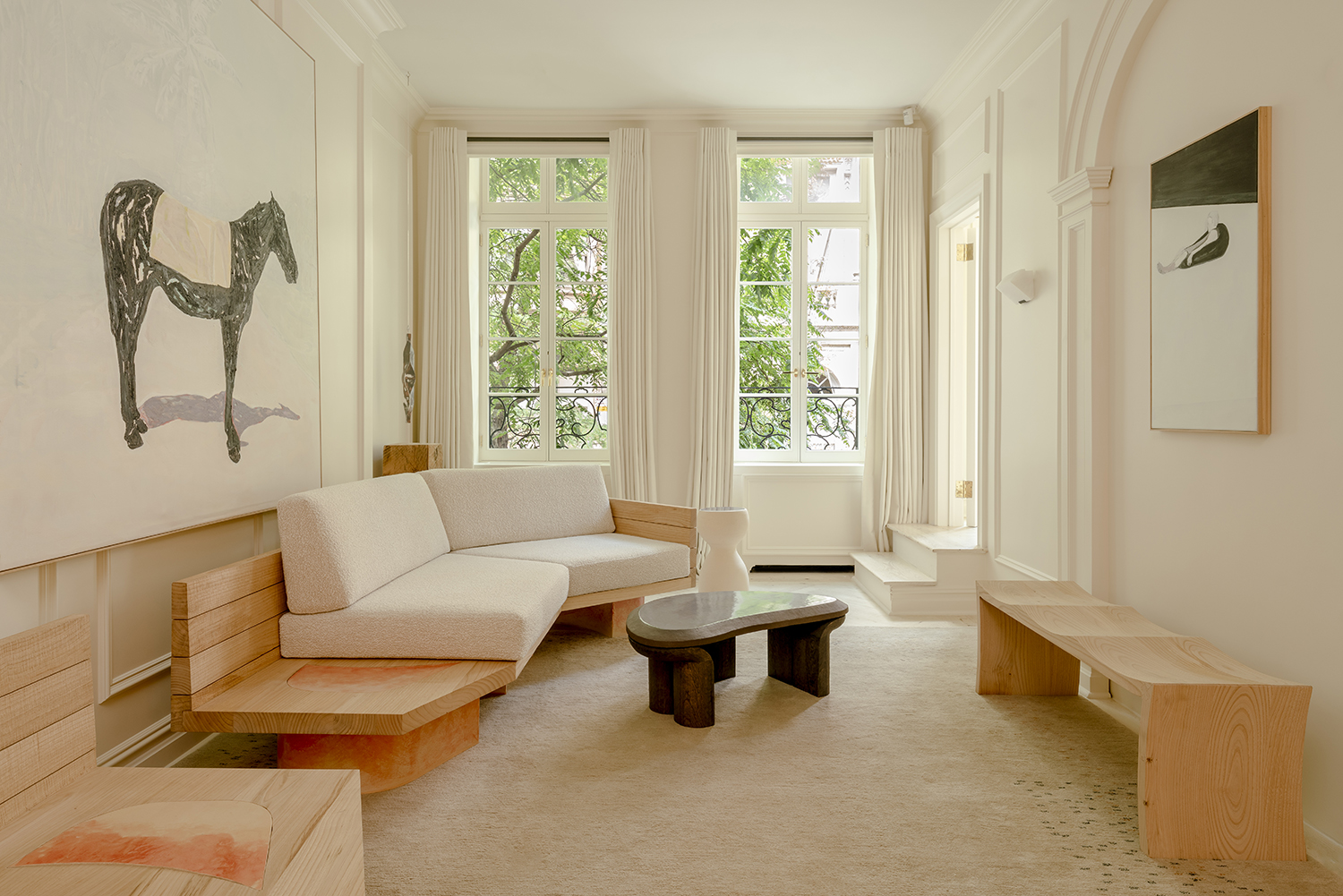 Thankfully, the company has now doubled its brick-and-mortar footprint with the debut of the Townhouse, a breathtaking two-story residence on New York's Upper East Side, designed in collaboration with Olivier Garcé & Clio Dimofski, former design directors for Pierre Yovanovitch. "We wanted a home, and this Townhouse is exactly that," cofounder Isabelle Dubern-Mallevays tells Galerie. "When we began the company, we put the model for this show on our first mood board. So when the broker showed us this place with some pictures, it looked just like our mood board. It was an incredible surprise and a happy coincidence. It's completely our dream place."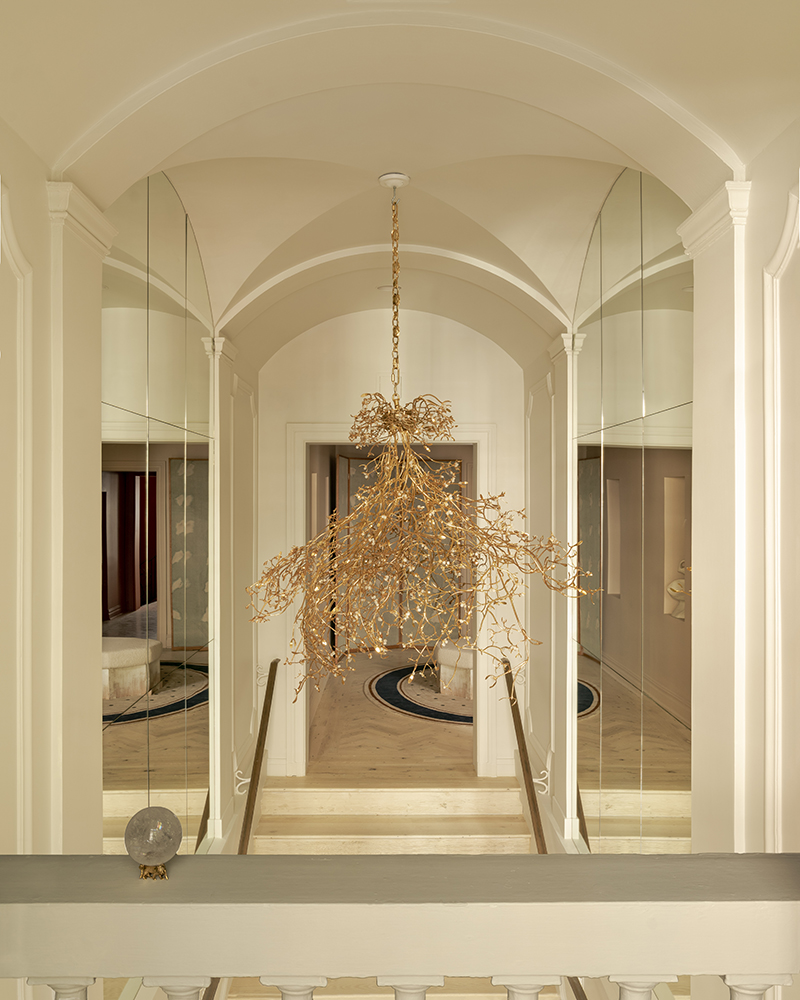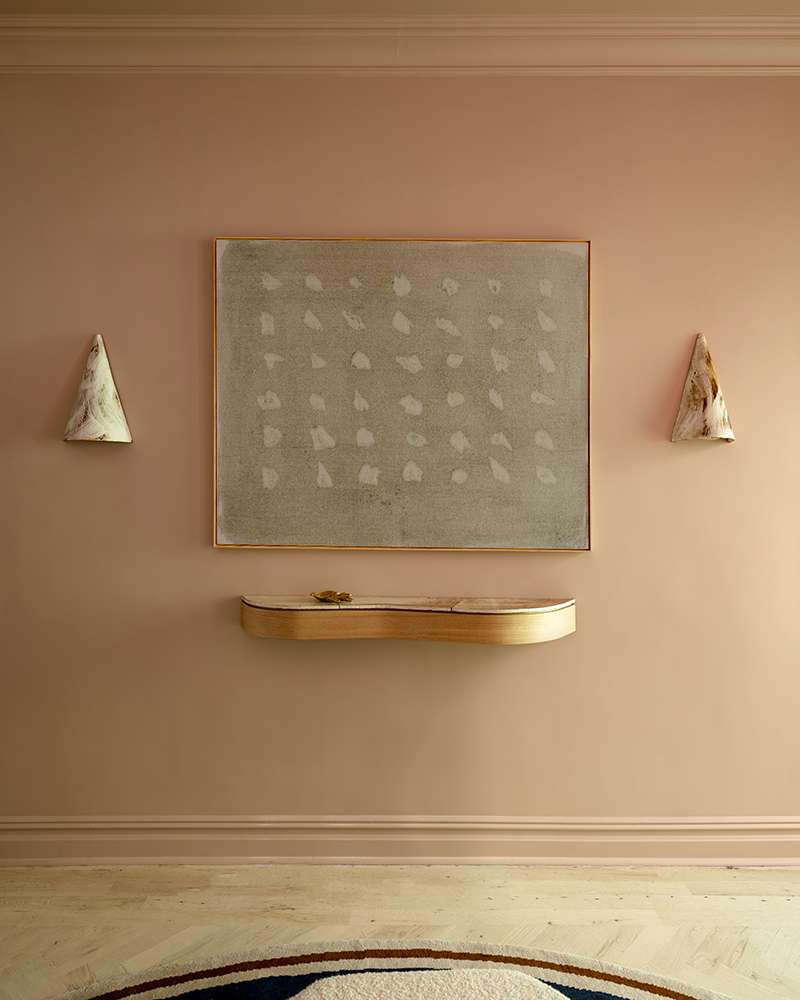 Guests enter the 1,750-square-foot space beneath a sculptural branch-like chandelier by Goossens Paris, the celebrated French house whose founder, goldsmith Robert Goossens, was championed by Gabrielle "Coco" Chanel. Sleek stone steps ferry visitors up to the Grand Salon, which will host a rotating curation of pieces. Here, Garcé & Dimofski selected a grouping of their elegant furnishings, including the graceful Taylor sofa, amorphous Mimi cocktail table, and Osci bench, as well as the Helios armchair and sofa for the installation that imagines the maison du collectionneur or "house of the collector."
"We love young talents, and we were super happy to do this collaboration," explains Dubern-Mallevays. "They bring something very special in this space. It's the perfect mix between European furniture, French artisans for the refurbishing, and the American talent for the art."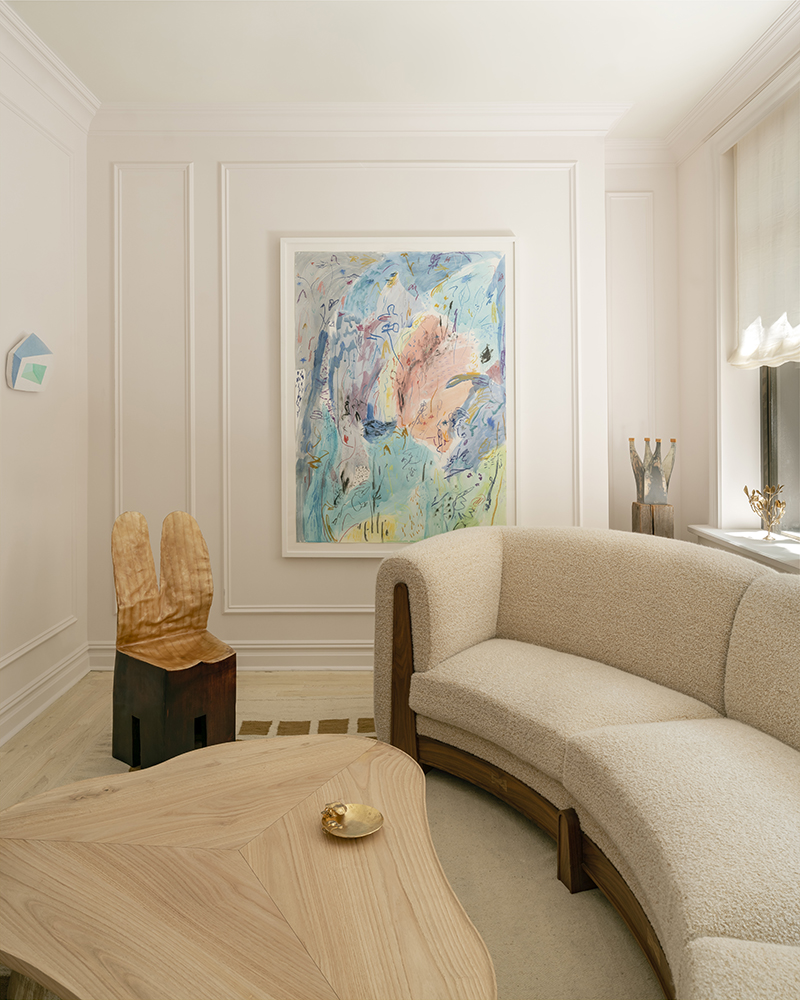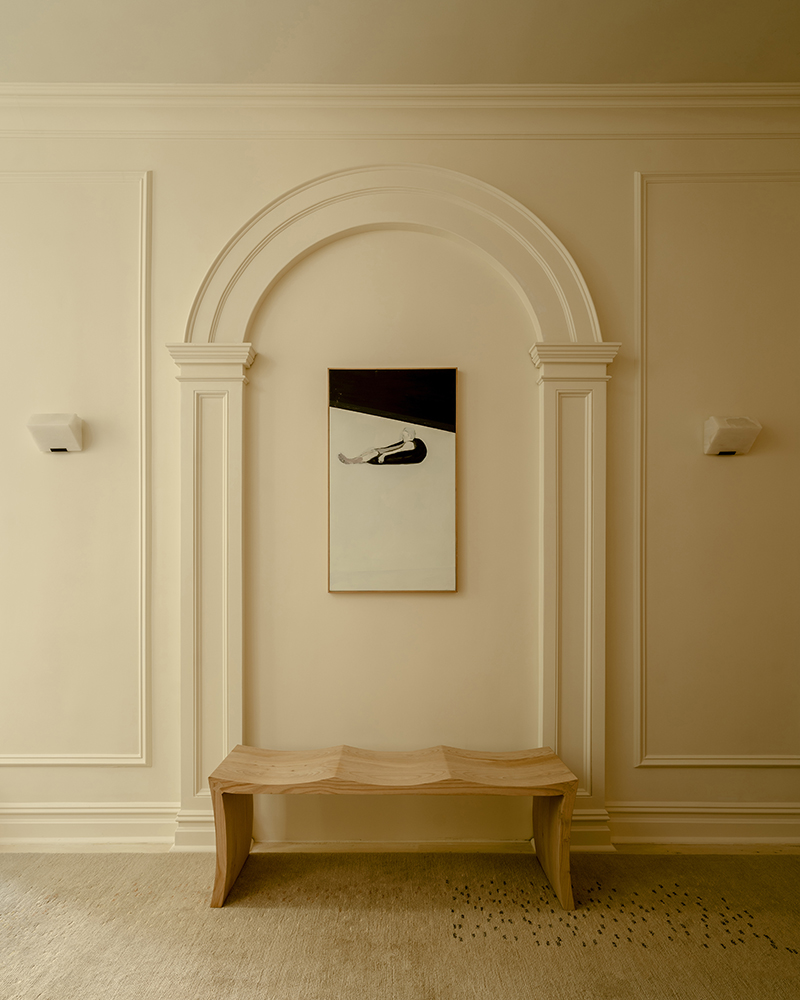 Downstairs is an intimate reading nook decorated with a Sévigné armchair x Métaphores by Studio Parisien, Louise Liljencrantz Cloud table, vintage sofa reupholstered by Norki, Sophie Dries ceiling lamp, and an Atelier Février rug that hosts a library curated by 7L, the beloved Parisian bookstore that Karl Lagerfeld founded in 1999. The first time 7L has been represented outside of Paris, the Townhouse can pair the booksellers with collectors to customize a library in their own home.
"What I love the most is that it's a very intimate space," says cofounder Anna Zaoui. "It's like being in a cloud—everything is quite soft, and intimate, and heartwarming. And it's a quiet space as well."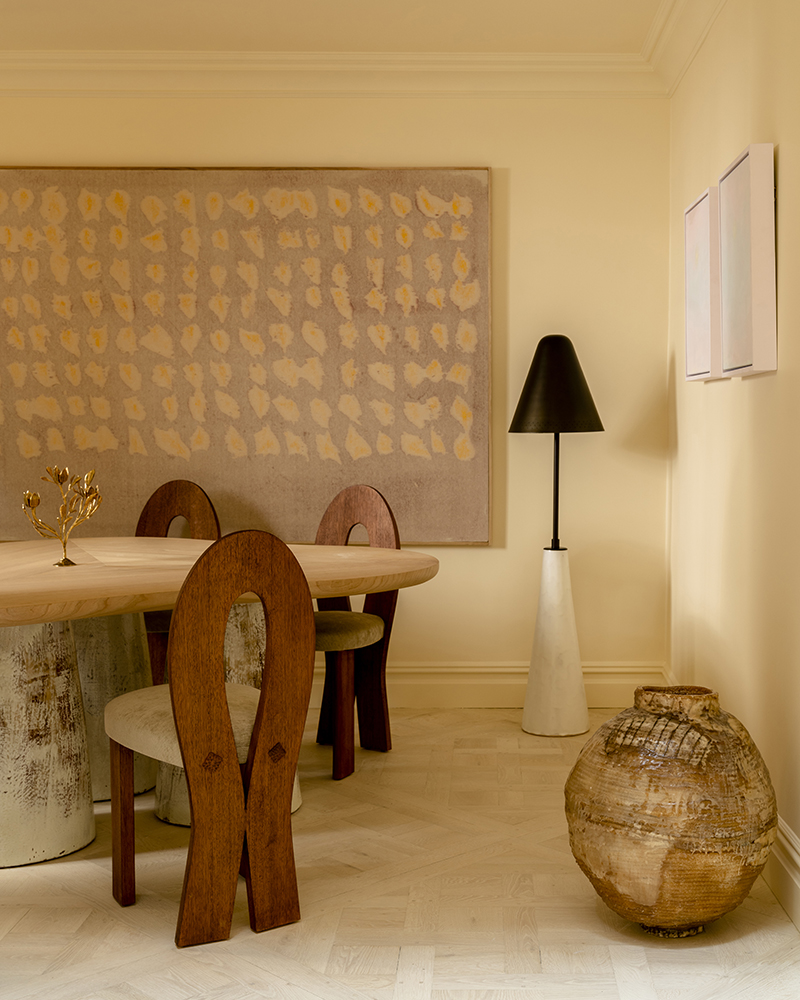 Next Post