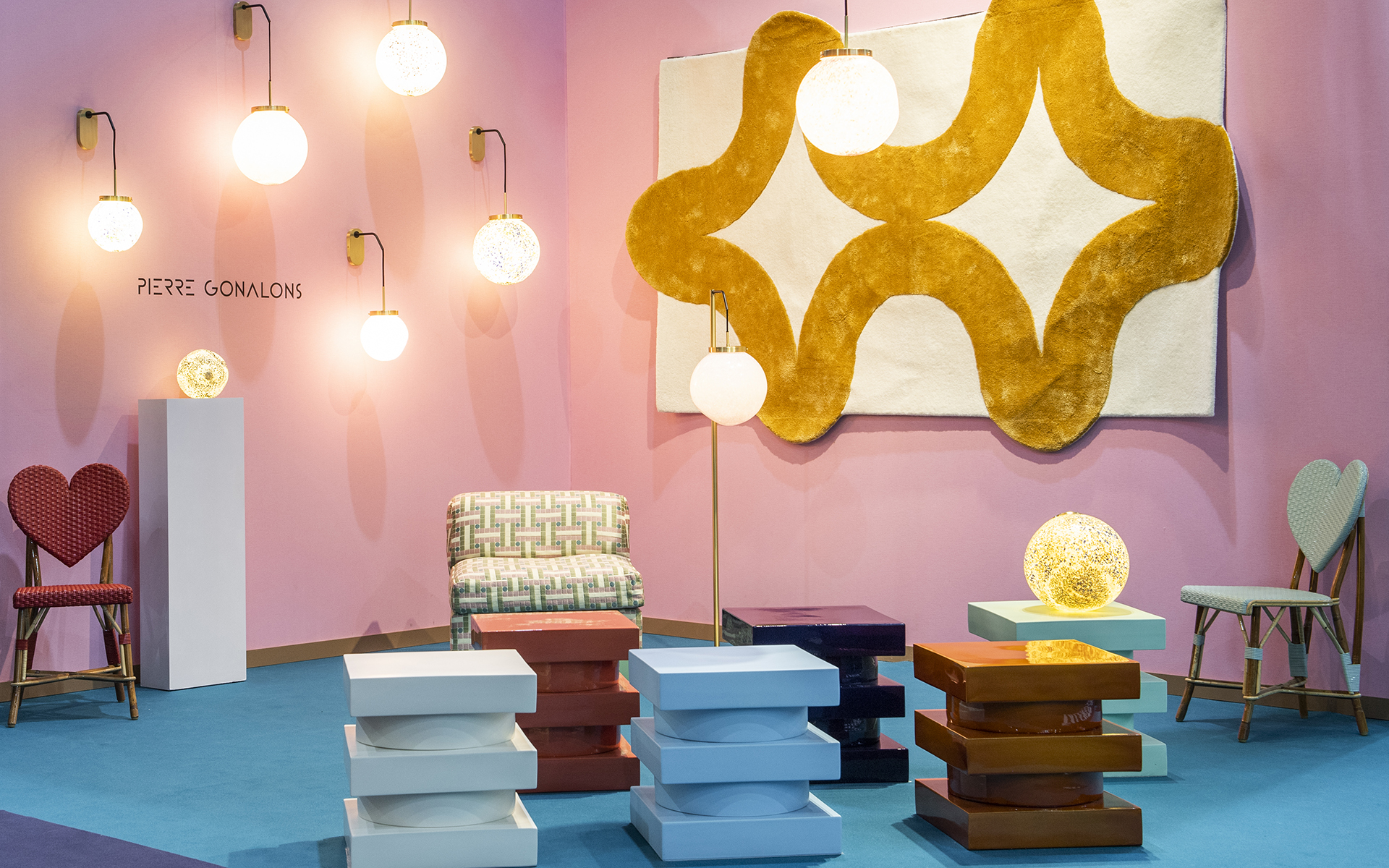 Highlights from Paris Design Week 2022
From rising talents spotlighted at Maison & Objet to Aline Amman d'Asmar's stunning solo exhibition at Féau Boiseries
The French capital was once again buzzing with excitement as a slew of international tastemakers and influencers descended upon Paris for the sprawling Maison & Objet fair, which takes place every fall and spring. The massive trade show never fails to draw legions of design lovers to the more than 2,500 booths in the Parc des expositions de Paris-Nord Villepinte. This edition, the third in-person since the pandemic, marked a return to almost-normalcy, with the majority of COVID protocols dropped and an electric energy pulsating around the city. Coinciding with the trade show is Paris Design Week, which encompassed hundreds of events that sent visitors scrambling to fill their social calendars.
Here's what caught Galerie's eye.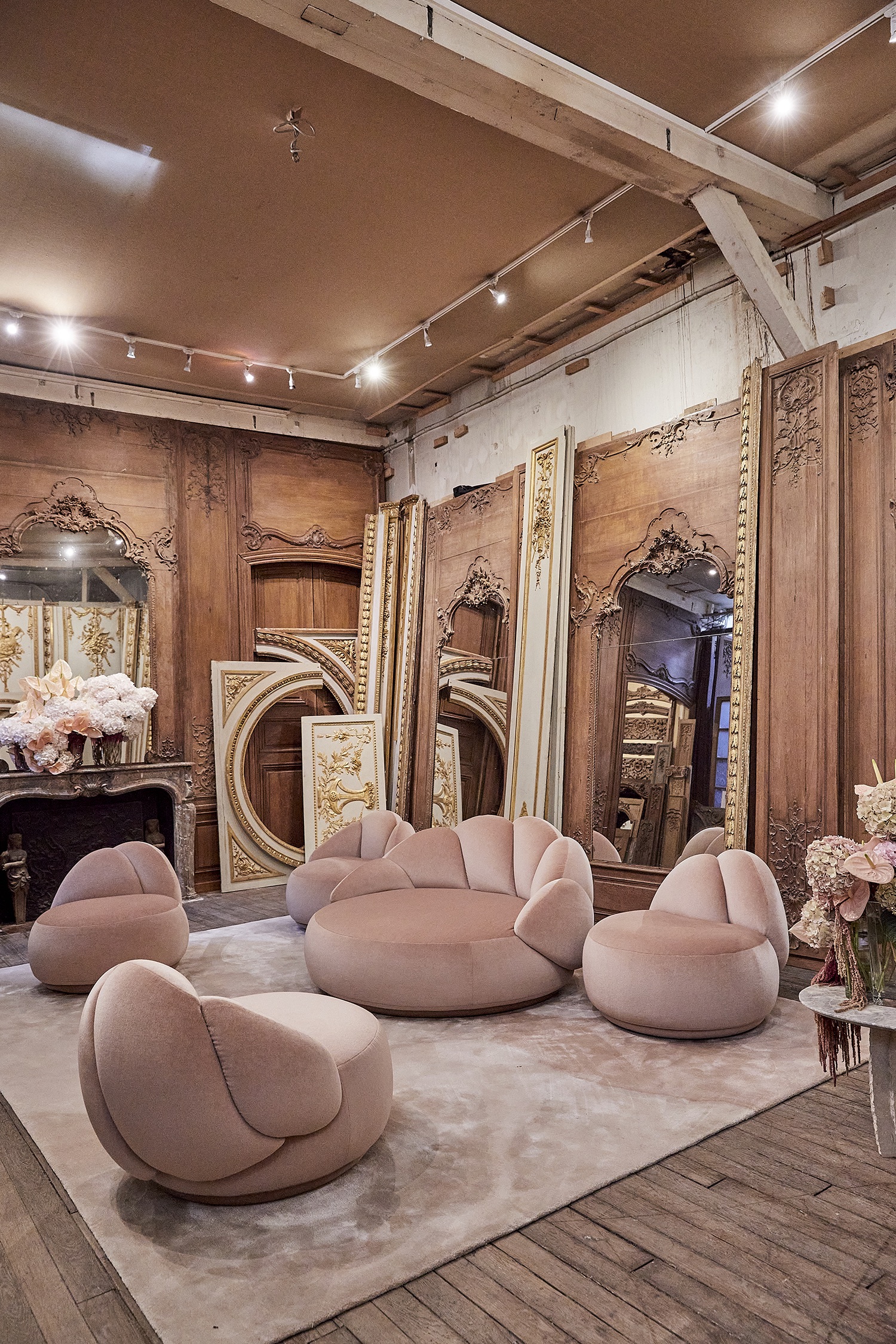 1. Aline Amman d'Asmar's Solo Exhibition at Féau Boiseries
With an unrivaled archive of decorative panels, Féau Boiseries has long been a go-to resource for the city's top designers, among them Aline Amman d'Asmar, who found inspiration here while renovating the famed Hôtel de Crillon with Karl Lagerfeld. Now, d'Asmar is returning to the magical space with a stellar solo exhibition of the new furniture and lighting she created for the Invisible Collection. (Many pieces can also be seen in her own home, which is featured on the cover of Galerie's new Fall issue.) Shapely sofas, chairs, rugs, and sconces, as well as de Gournay embroidered wallpaper and a custom artwork by Robert Montgomery enrapture visitors to the space, which is open by appointment only though the end of the month.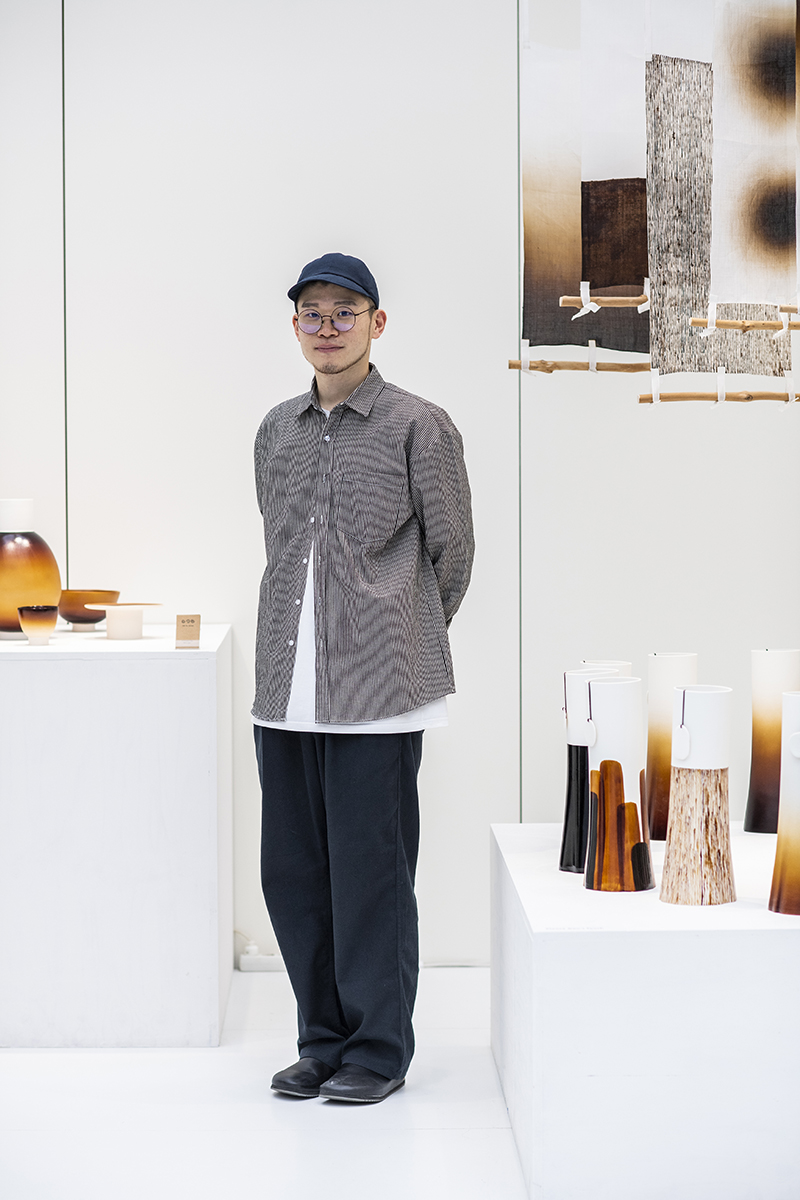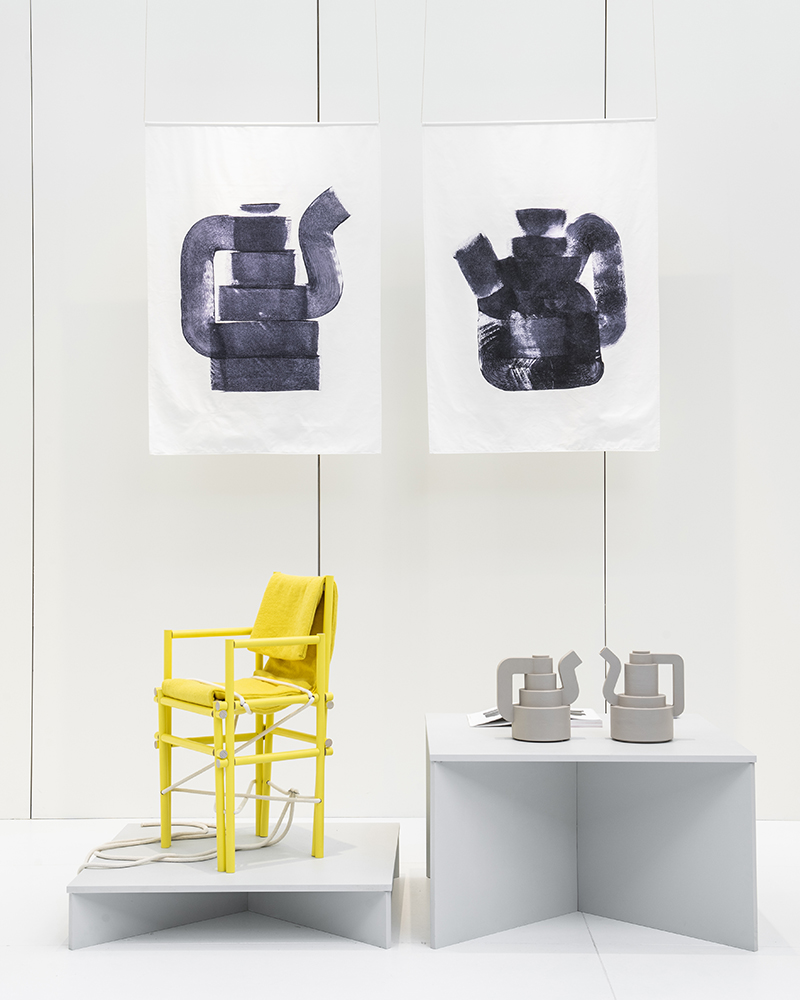 2. Rising Talent Awards at Maison & Objet
In addition to hundreds of booths for established brands, Maison & Objet explores global design through its Rising Talent Awards, which focus on emerging faces hailing from a specific country. March's fair showcased designers from Japan, while the September edition highlighted Dutch talents, as picked by an expert panel of renowned female designers, among them Kiki Van Eijk and Hella Jongerius. Overall, the six chosen designers share a fascination with innovative techniques and a concern for the environmental impact of their respective practices. For instance, Yoon Seok-Hyeon, who was born in South Korea and studied at Design Academy Eindhoven, stood out for his modern interpretation of traditional Korean objects made using eco-friendly materials. Other honorees were Hanna Kooistra, Atelier Fig, Theophile Blandet, Visser&Meijwaard, and Simone Post.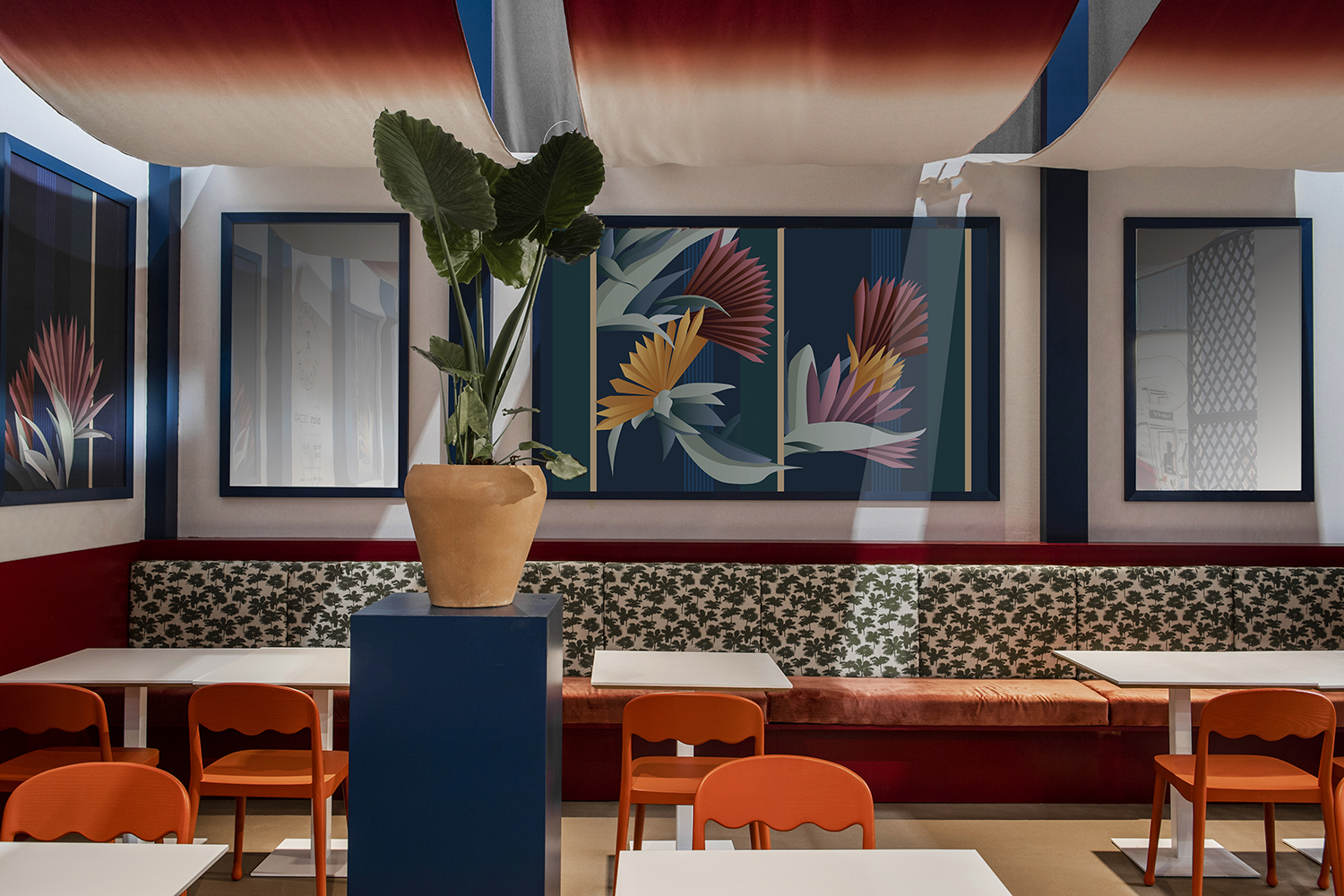 3. Palais Exotique at Maison & Objet
Looking for a break from the bustling trade show? Tucked at the edge of Hall 7 is the Mariage Frères restaurant, which was beautifully transformed by Cristina Celestino, Maison & Objet's Designer of the Year. Here, the Italian designer conjured the Palais Exotique, a sumptuous eatery that takes visitors on a journey into another realm, far from the confines of a massive exhibition hall. Banquettes upholstered in tropical fabrics, bright orange chairs, and leafy framed prints along with mirrors give the space a sophisticated feel without being too stuffy, as well as an ostensible connection to nature.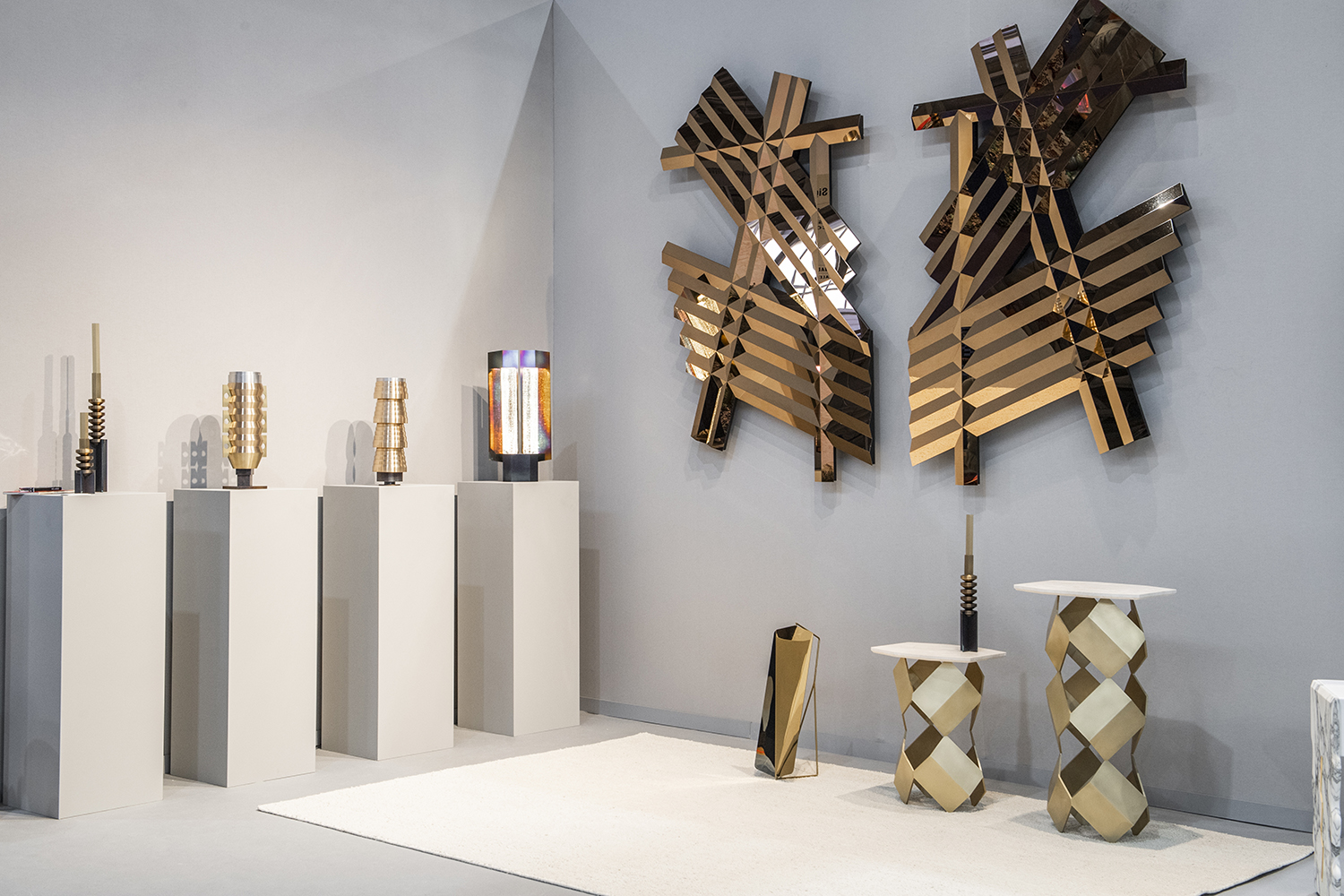 4. So French Talents at Maison & Objet
The fair also provided the opportunity to discover a quartet of fast-rising French designers in a special section in Hall 7 called "So French Talents." Among those spotlighted were young designers who have all started their own labels and who have made new pieces for the show: Pierre Gonalons, Bina Baitel, Charlotte Juillard, and Samuel Accoceberry. Gonalons's booth featured pink-hued walls adorned with a shapely rug, as well as glossy ceramic stools and orb-like light fixtures. Accoceberry, meanwhile, installed a Neo-Futuristic selection of metallic pieces (candle holders, vases, and pedestals) crafted in brass, steel, and aluminum in his space, which he dubbed Galactica.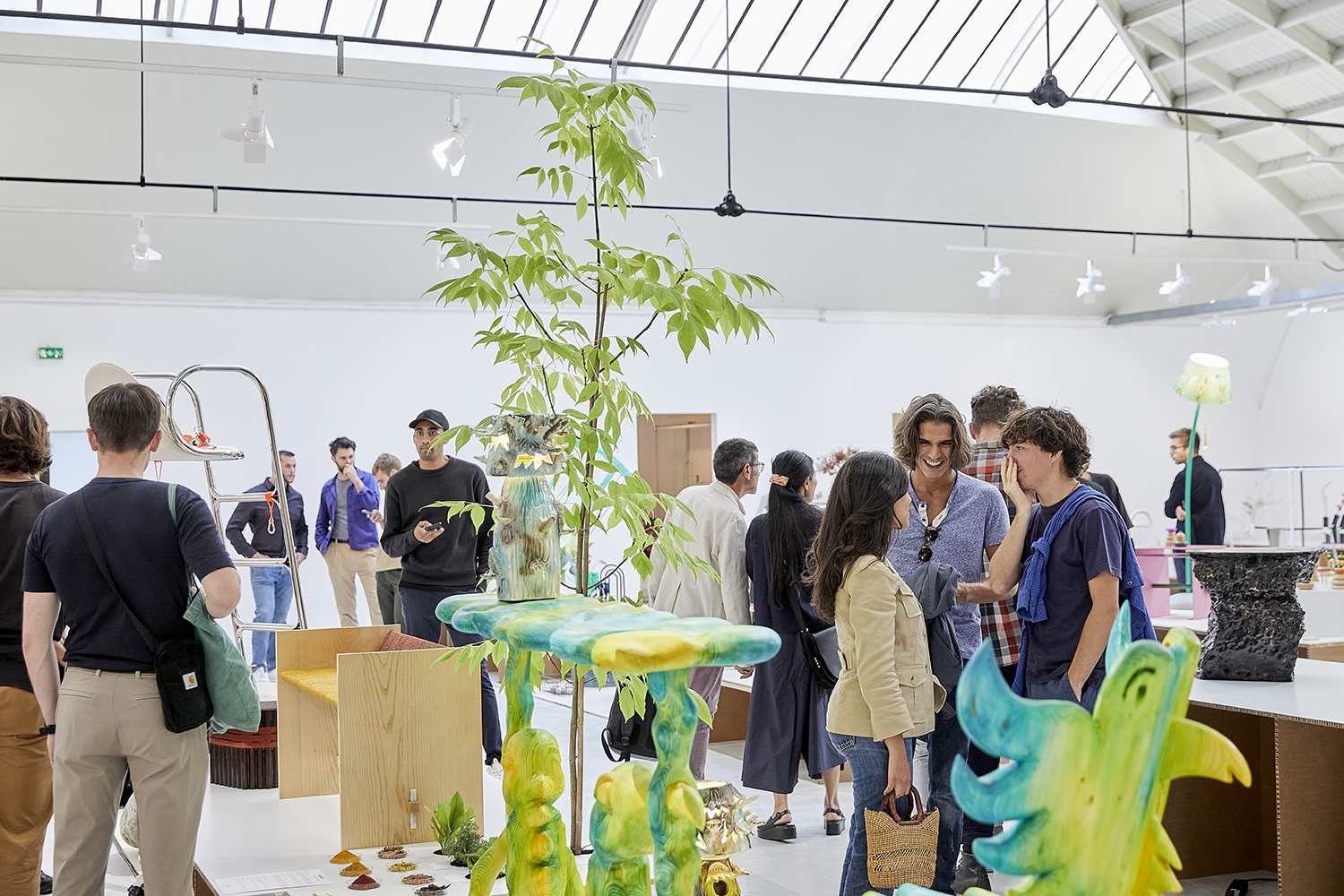 5. Paris Design Week Factory + Galerie Joseph Froissart
In the Marais, Paris Design Week tapped curator Emily Marant to select two dozen avant-garde projects for exhibition at the Espace Commines, which is always an essential stop during the festivities. This year's theme of "Meta Sensible" highlighted the fertile creative ground between technology and craftsmanship. Among the imaginative works on view were paper-pulp-and-paint furnishings by Brazilian designer Humberto Da Mata, Mathieu Frossard's gold-studded earthenware vessels, and poetic chairs by Sébastien Coudert-Maugendre that resemble origami creations. After browsing the show, head to the nearby Galerie Joseph Froissart, which recently expanded in order to host a slew of emerging makers and collectives in a must-see show that explores new technologies from around the world. Be sure to check out Mesure Studio's new foamazzo, a zero-waste material made from 100 percent recycled foam that looks like hefty terrazzo.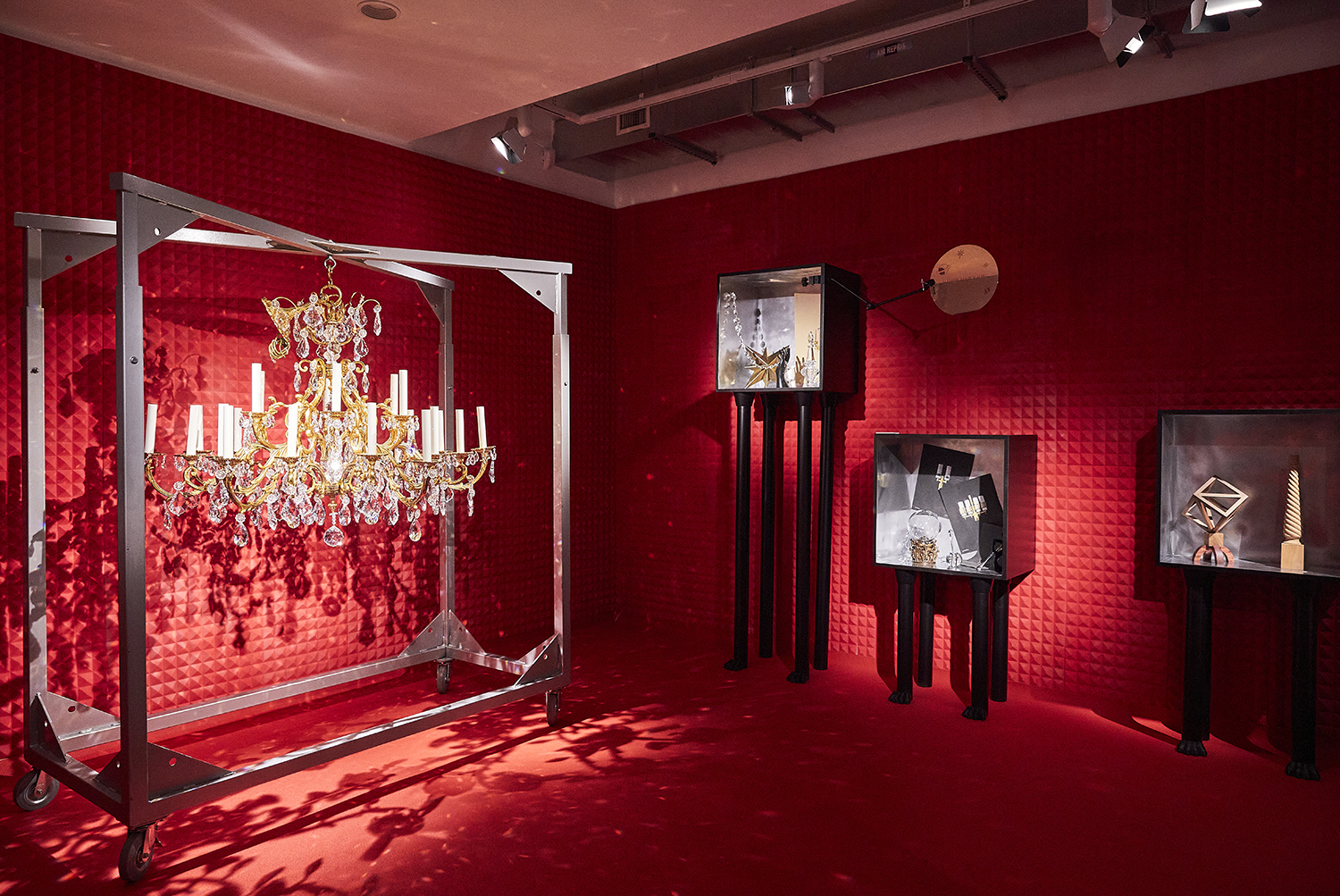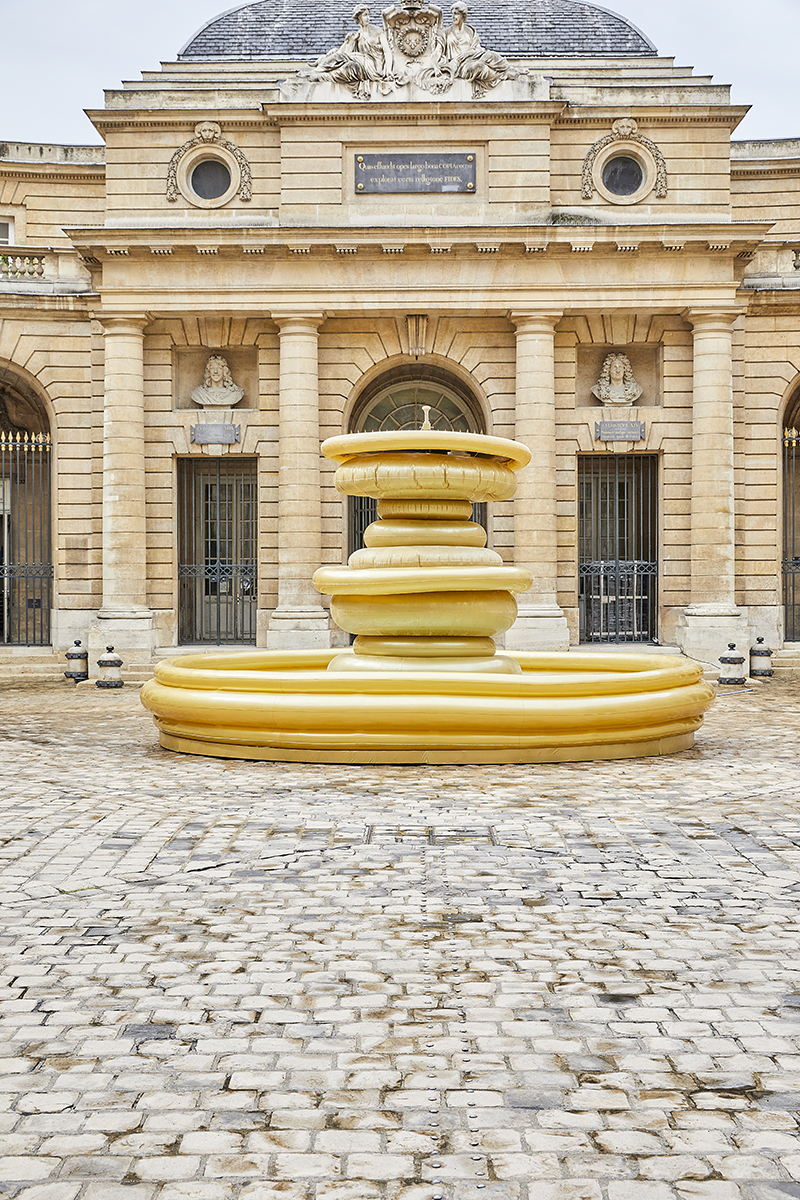 6. Hotel de la Monnaie
Beloved Paris decorator Vincent Darré has taken over the Left Bank's historic Hotel de la Monnaie with an immersive exhibition "Psychoanalysis of a four-legged furniture." Extrapolating the idea of a cabinet of curiosities, this whimsical show features the work of more than a dozen members of the Haute Facture de l'Ameublement français collective. In an eccentric move, Darré sheathed the labyrinth-like space with acoustic foam painted in various colors and embedded frames in the walls that are filled with offbeat vignettes that inspire deeper reflection. (Magnifying glasses also help visitors get a closer look at the treasures.) Additionally, in the building's courtyard, architect Bina Baitel has installed a large-scale inflatable gold fountain as part of her exhibition, "Coins and Wonders," where guests are invited to toss coins and make a wish.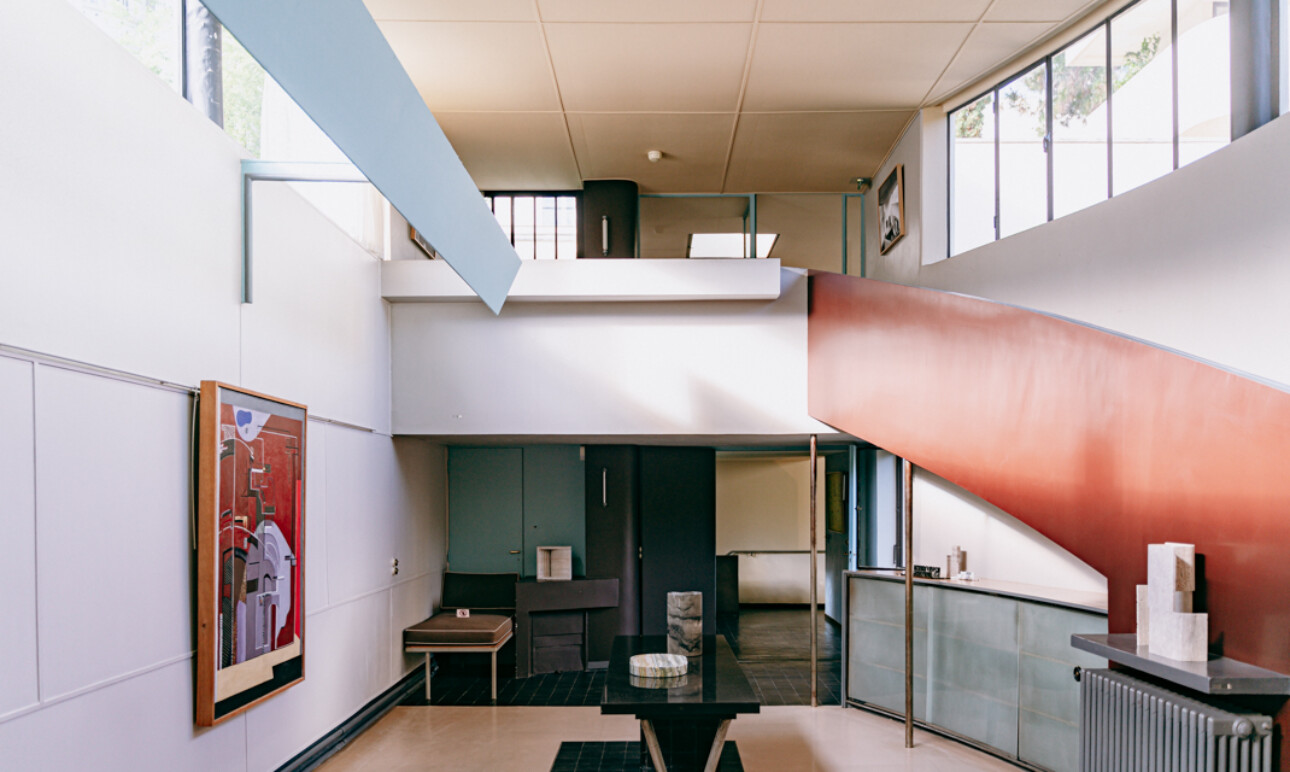 7. Maison La Roche by Le Corbusier
Through September 24, Fondation Le Corbusier is presenting a show called "Fragments" by French designer Anthony Guerrée at the Maison La Roche, which was built by the famed architect Le Corbusier and his cousin Pierre Jeanneret in 1925. Once home to Swiss banker and avid art collector Raoul La Roche, the mansion has been beautifully preserved and is now a museum containing about thousands of the architect's original artworks and plans. Inspired by Ionic, Doric, and Corinthian architectural orders, Guerrée has conceived an array of chairs, stools, trays, and other pieces made out of sturdy stones such as travertine and marble. Some, such as a shapely chaise longue, pay homage to Corbusier's iconic LC4 chair, further establishing a link between the historic architecture and craftsmanship of today.
Next Post