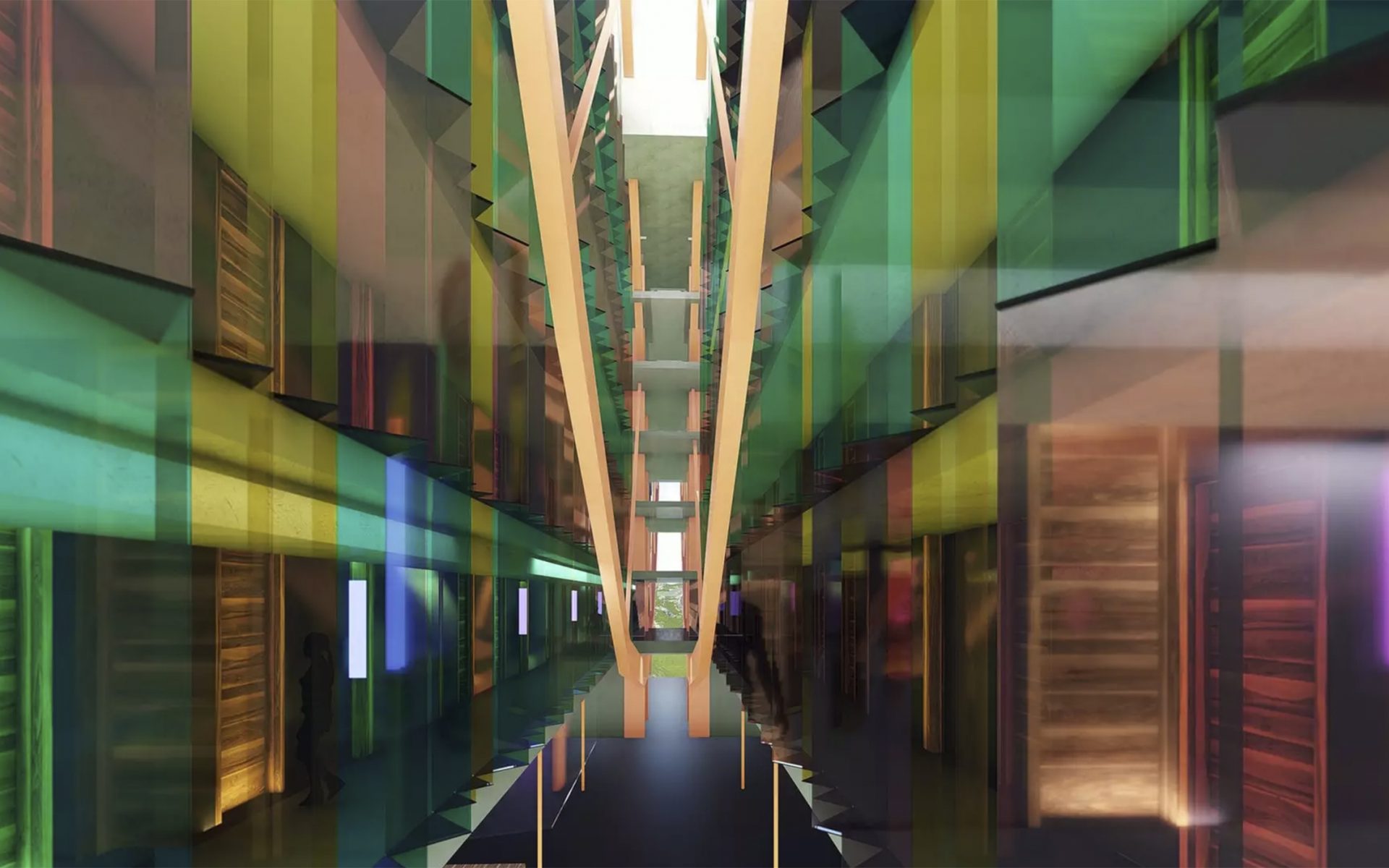 Marina Abramović and James Turrell Design Spa for Tasmanian Collector
Australian museum owner David Walsh is slated to build a five-star hotel alongside his Australian institution
Tasmanian collector David Walsh has announced plans to launch a sprawling hotel complex alongside his private museum, the Museum of Old and New Art (MONA) in Hobart, Tasmania.
The new hotel, called Motown, will include a library, a 172-room luxury hotel, a 1,075-seat theater, a multipurpose conference center, a gallery, and office space, as well as a spa designed by artists James Turrell and Marina Abramović. According to MONA's website, the hotel will be accessible mainly via ferries and, eventually, a boardwalk linking to the main road. The project is expected to cost $228.5 million.
Officials from MONA told The Art Newspaper that although there's no official launch date for the hotel, a 2024 opening seems likely. They added that the museum will remain open throughout construction.
Recommended: Art Meets Nature at This Stunning New Resort in the Maldives
According to a statement on the museum's website, much about the hotel is tentative, including the name: "Originally it was going to be HoMo (Hotel Mona); after consultation with the MONA staff force, and with the community beyond, we decided to ditch it. As much as we had meant the name very much in a celebratory way (we hoped the name would keep homophobes at bay), it was decided that it wasn't David's joke to make."
Walsh originally came up with the name Motown for a different hotel venture that would've been in Hobart's Parliament Square. Walsh was outbid by Marriott for the property but was still taken with the name.
"I really like 'Motown,'" Walsh said in the statement. "The original Motown was a brave (and successful) experiment. It empowered a minority, it encapsulated a vision, and it's shorthand for a significant movement. And I'm thinking, 'The Mona hotel, if all goes well, will be a community. It'll become a downtown area. Motown it is.' So, Motown it is. Unless I change my mind in the next few years."
Next Post