A New Art Collection Sparks a Room Redesign by Stewart Manger
See how works by Richter, Diebenkorn, and Thiebaud led the designer to elevate an Upper East Side living space
Every decade or so, interiors needs some refreshing. Usually, it starts with the need for a new coat of paint, upholstery fabric looking a bit worn, or curtains appearing dated, but for designer Stewart Manger's Upper East Side clients, art was the catalyst for making major changes.
"My clients had been looking at what was coming up for auction and wanted to upgrade their collection," Manger tells Galerie. "After they got the Gerhard Richter, they called me and said, 'We got this painting, but it's not showing well.'" Seeing the work hung in their townhouse, along with a Wayne Thiebaud, a Richard Diebenkorn, and a few other new acquisitions, Manger fully agreed. "The furnishings just weren't standing up to the artwork."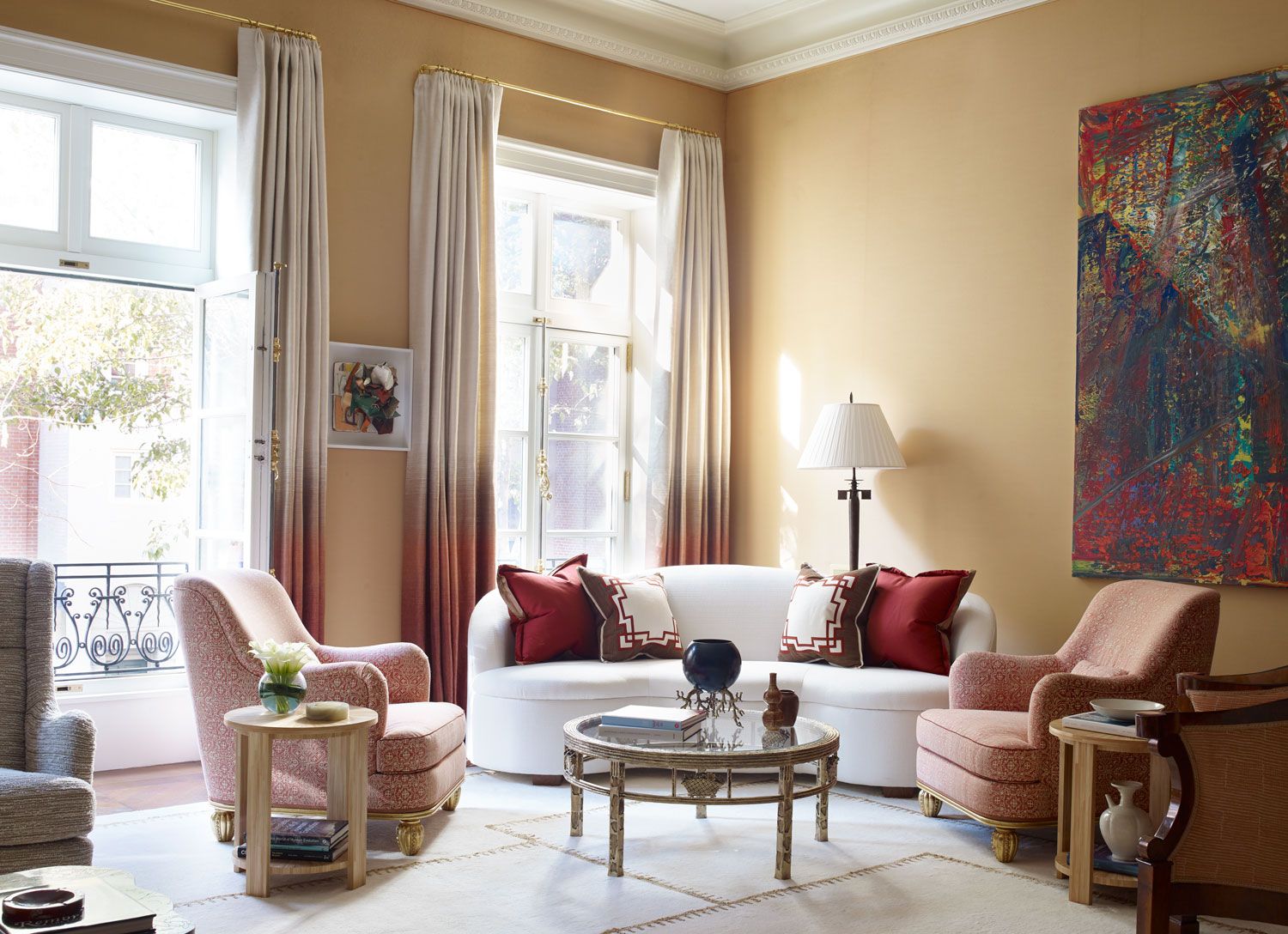 To begin the transformation of the couple's living room, the designer wanted to keep things stylish yet comfortable. Knowing the level of the art, Manger thought it was paramount that the furnishings be of impeccable quality as well, but each work in the space also sparked design direction for the various choices he made. For instance, the red in the Richter led to the Fortuny chairs, the dégradé curtains, and the new fabric for Biedermeier chairs that the residents already had. For under the Diebenkorn, he chose a commode because it was "something strong and architectural but wouldn't fight with it." Other artful furniture choices included a pair of Michael Taylor Schiaparelli sofas, a Louis Kahn gilded table, a Marc du Plantier table with a shagreen top, and a LaVerne cocktail table.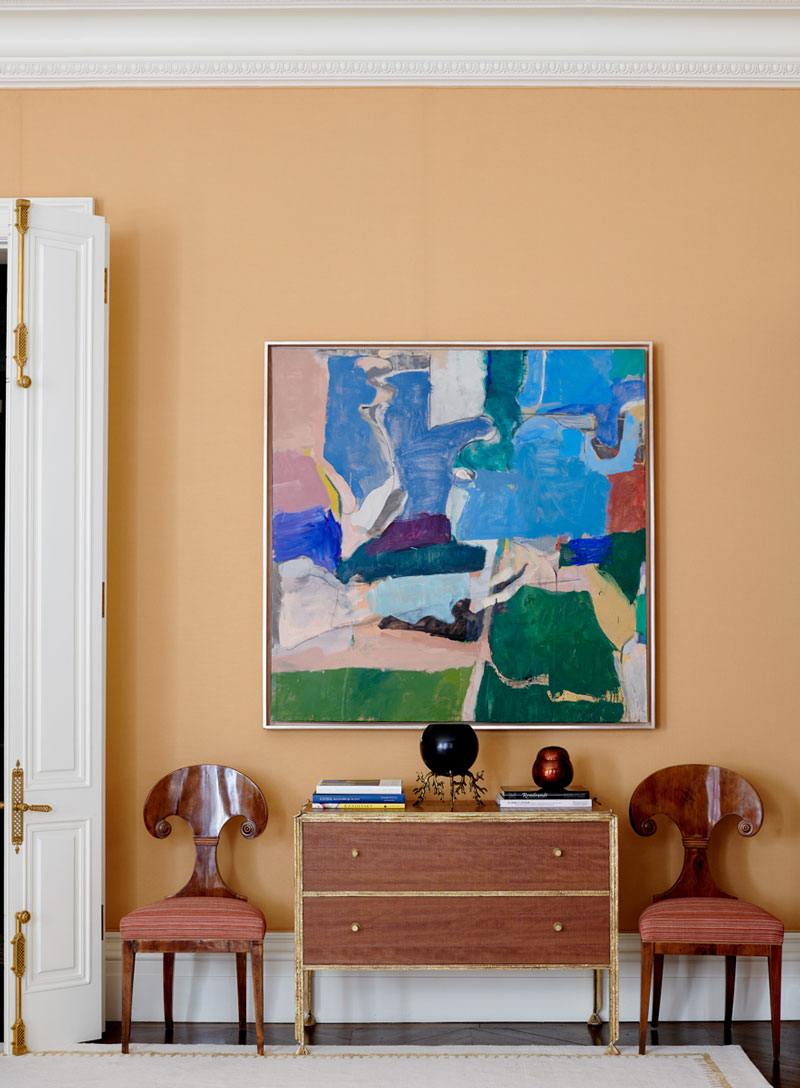 With great art, the walls also need to complement a variety of strong statements. Often a gallery or museum opts for white, but Manger wanted something warm and cozy. "It's a little tricky to get something that works with everything," he notes. "The Richter is so graphic, the Diebenkorn had such strong blues, and the Chamberlain has more cold creams." To anchor them all he chose an upholstery fabric from Old World Weavers in wheat gold. "It makes a universal backdrop, so the art is just floating," he explains.
"This is a welcome challenge," Manger observes. "It's exactly what I like to do—mixing great art with exceptional design pieces. Now this room stands up to the artwork and will stand the test of time."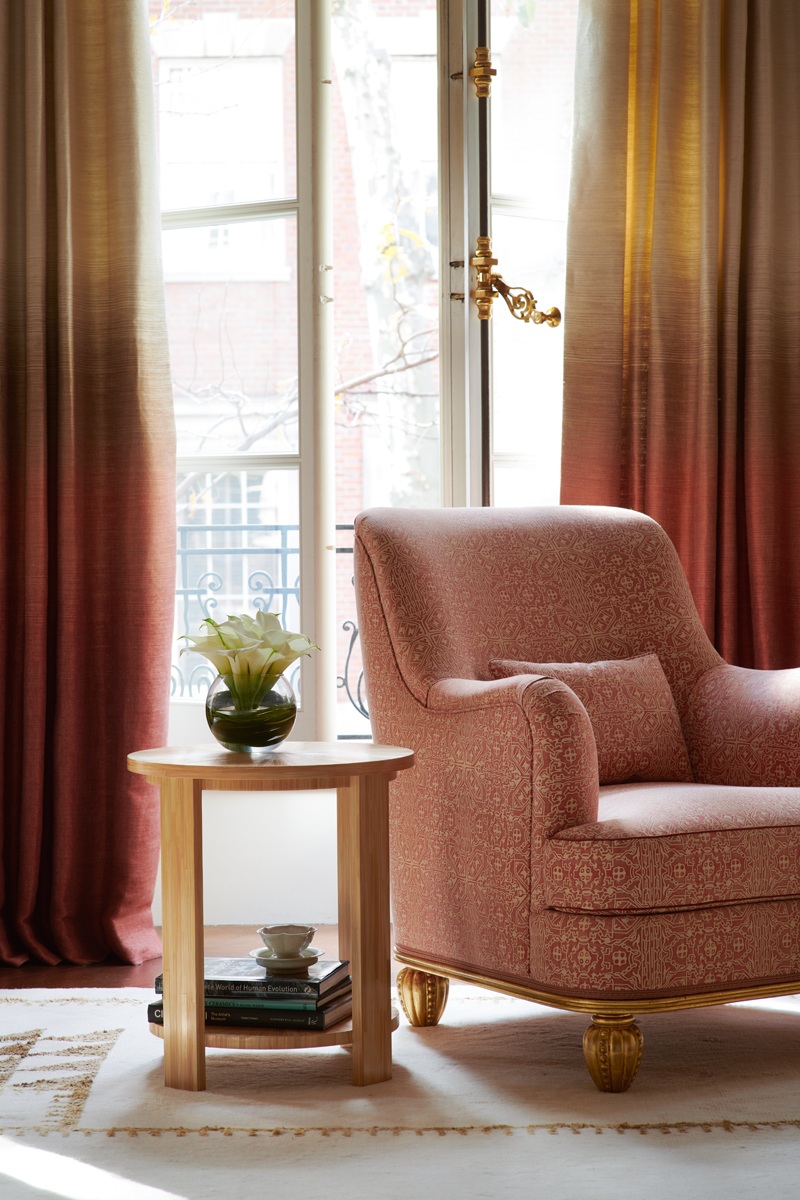 Next Post