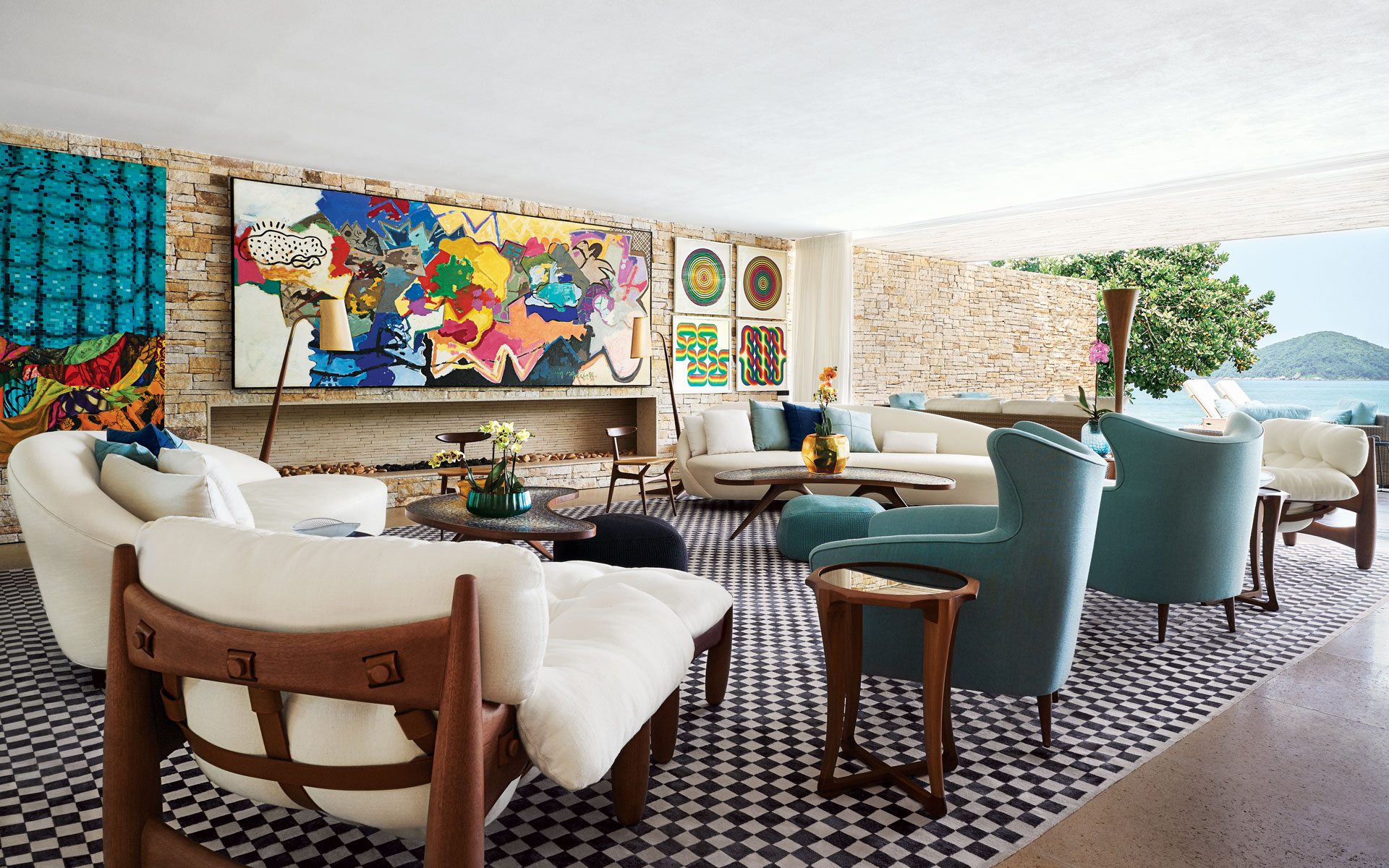 Sig Bergamin Crafts an Open-Air Retreat Featuring a Vibrant Array of Brazilian Art and Collectible Design
The designer brings an easygoing panache to an avid art collector's breezy modernist hideaway on the beach near São Paolo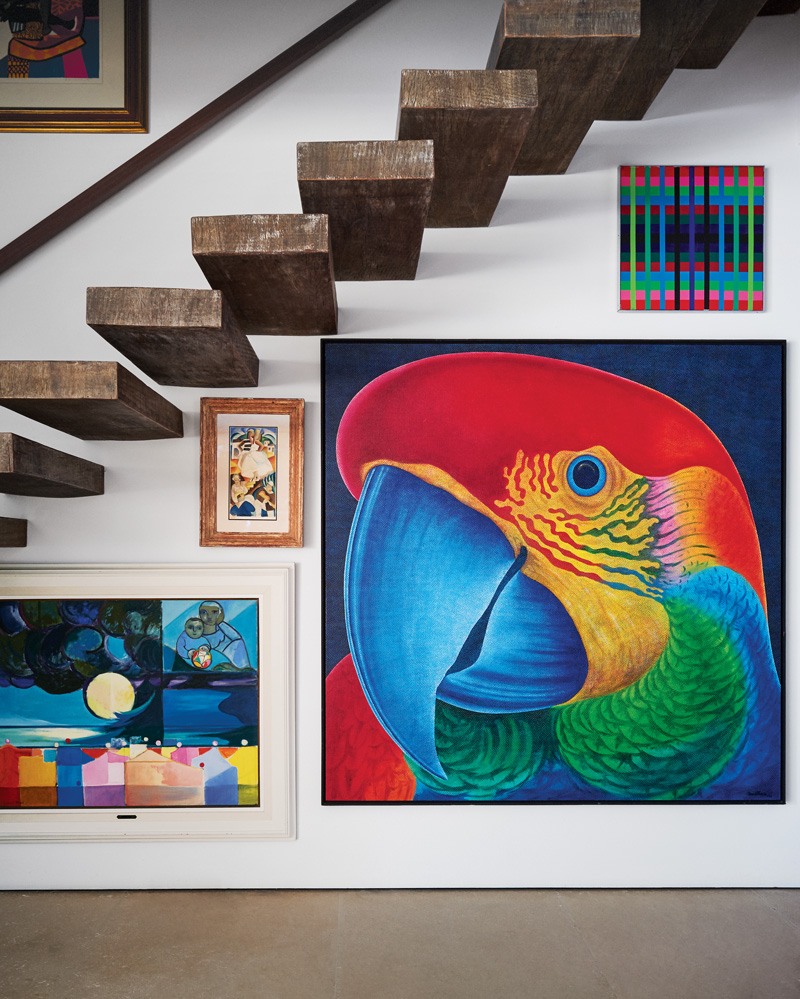 Architect and decorator Sig Bergamin, a favorite of Brazilian high society, is celebrated for interiors that combine color, pattern, and provenance in ways that are joyful, sometimes unexpected, and always chic. His mantra, after all, is "mix, mix, mix."
For Bergamin, an acquisitive collector, art is particularly important to his signature approach, as the dozen interiors showcased in his recently published monograph, Art Life (Assouline), attest. The homes he shares with his partner, architect Murilo Lomas, in São Paulo, New York, Paris, and Miami are filled with collections ranging from midcentury Scandinavian ceramics to blue-chip contemporary sculptures and paintings.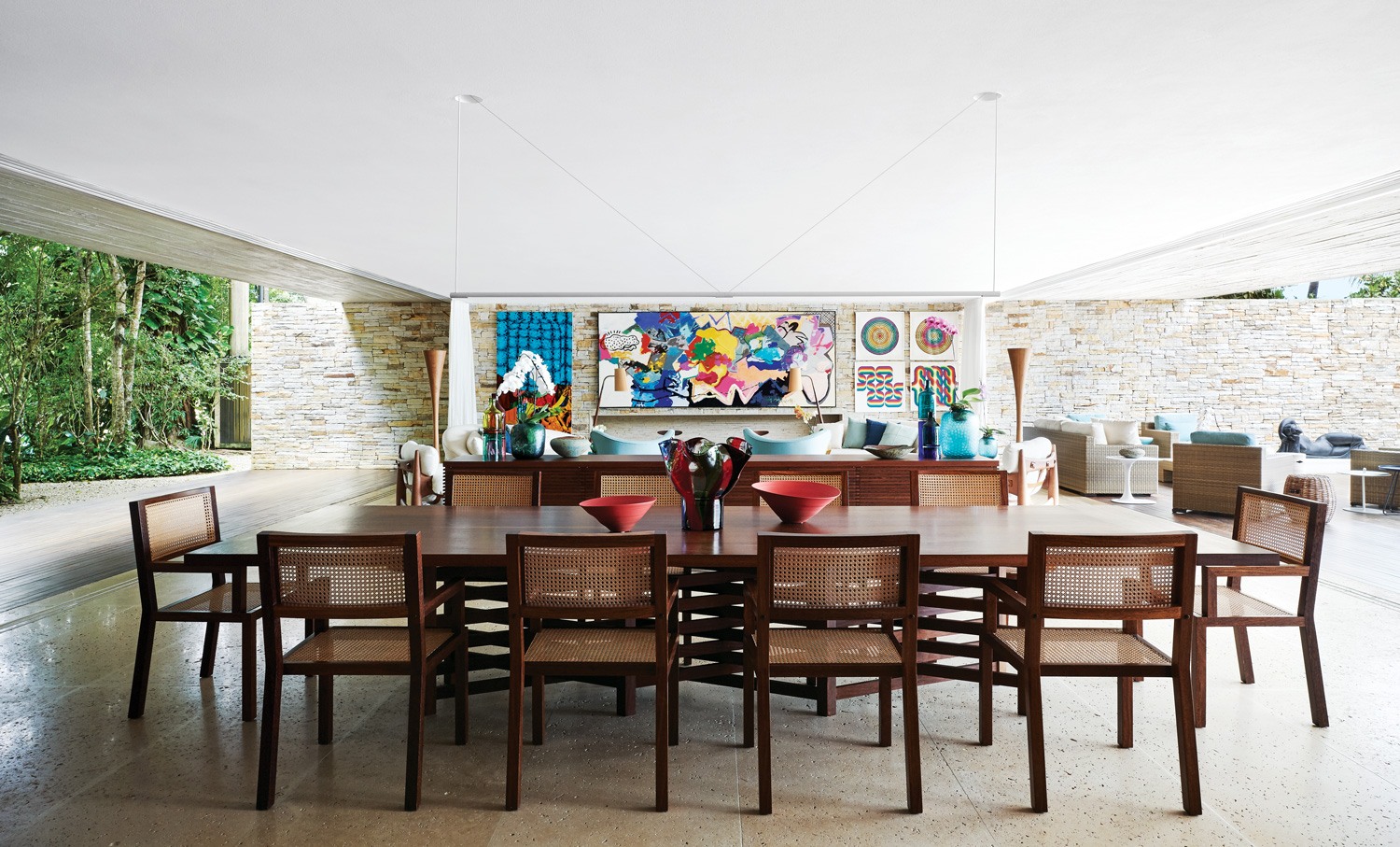 The couple has a special affinity for contemporary Brazilian artists, including Vik Muniz and Beatriz Milhazes, friends whose works grace Bergamin's own residences as well as those that he and Lomas create (occasionally as collaborators) for the prominent bankers, industrialists, fashion editors, and socialites who make up their roster. "Murilo and I are always exploring and looking for art," says Bergamin, who often recommends artists and gallerists to his clients.
"The artworks had to be the protagonists of the interior, a composition fusing architecture, decoration, and art"

Sig Bergamin
That wasn't necessary in the case of a São Paulo banking executive and avid collector who tasked Bergamin with decorating his beachfront retreat near Guarujá, a popular weekend getaway for well-heeled Paulistanos about a 90-minute drive from the city. The client already owned an extensive collection of 20th-century and contemporary art, much of it Brazilian. "The artworks had to be the protagonists of the interior," Bergamin says, "a composition fusing architecture, decoration, and art in a spectacular beachfront setting."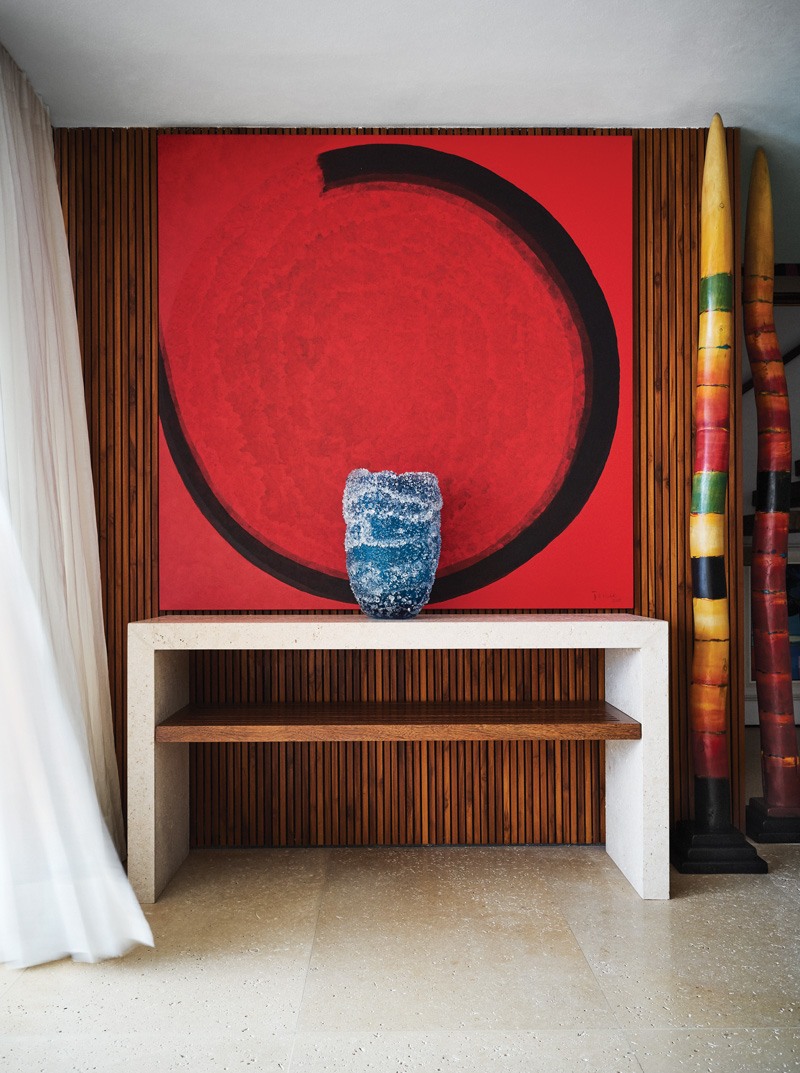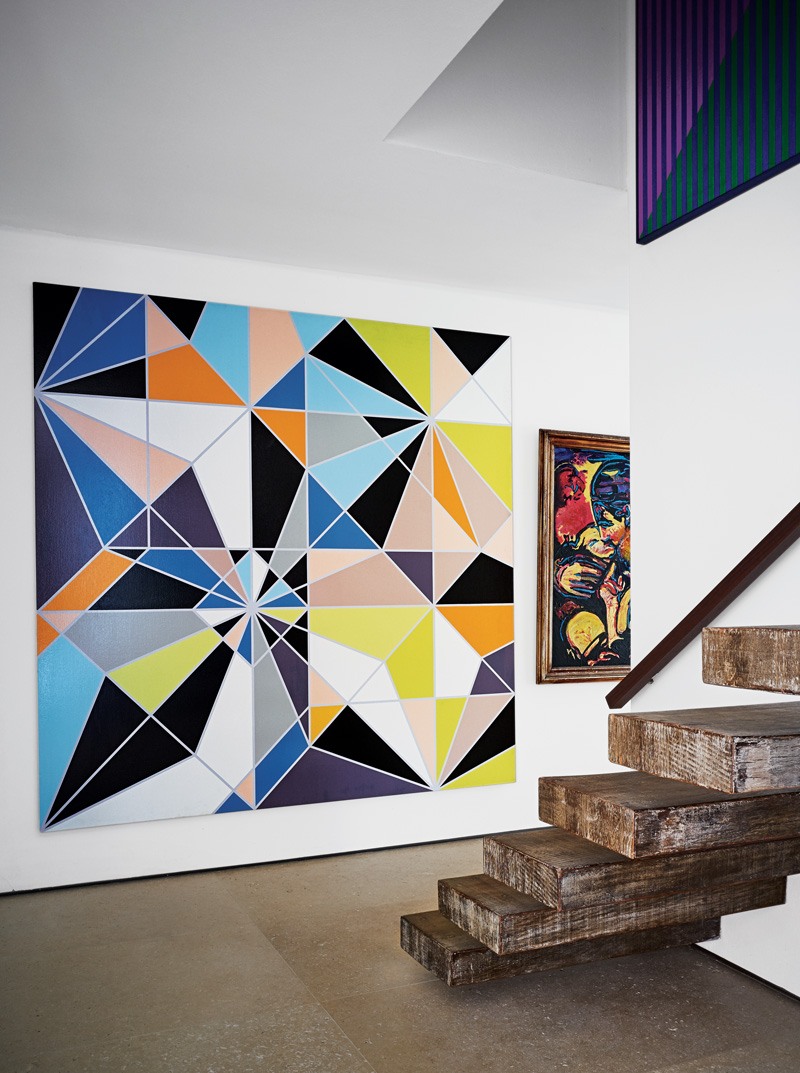 The modernist house, designed for a previous owner by noted São Paulo architect Marcio Kogan of Studio MK27, overlooks Iporanga Beach, nestled at the edge of the richly biodiverse Atlantic Forest. At the heart of the multistory house is an open living-dining room framed by lush hillsides at one end and sweeping vistas of the ocean and distant mountains at the other. When the long walls of telescoping glass on both sides are slid completely open, the space becomes a breezy beachside veranda, albeit one as polished and well appointed as any art-filled urban sitting room.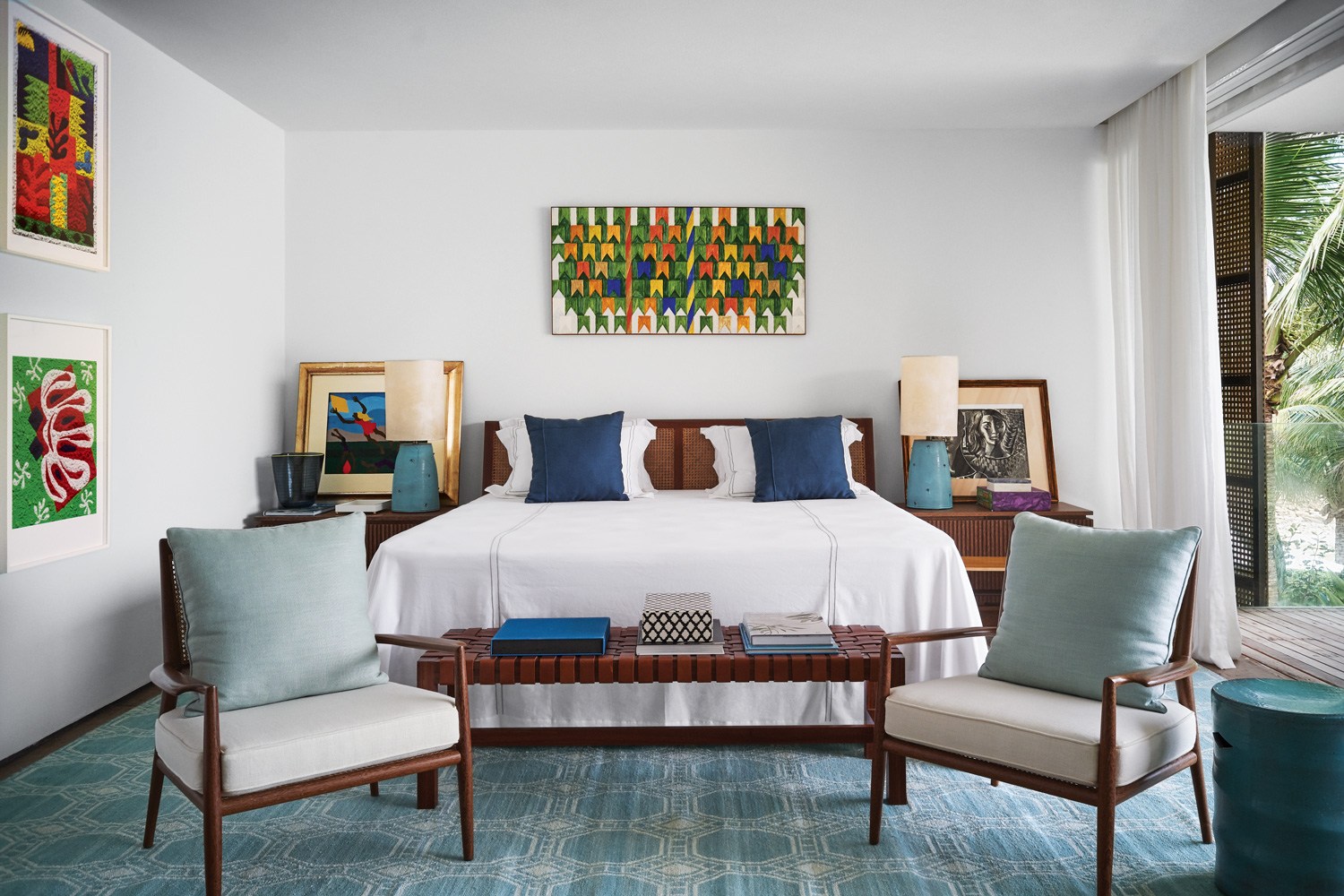 While Bergamin typically looks to boldly patterned wallpapers, fabrics, and rugs to animate his luxurious interiors, here he allows the tropical greenery and the cerulean surf—as well as the client's art—to play that role. On the pale stone wall surrounding the main living area's fireplace, a quartet of prismatic works by Argentine-born Op Art and Kinetic artist Julio Le Parc joins a sprawling, colorful abstraction by Luiz Áquila and a baroquely patterned canvas by Mariana Palma, both contemporary Brazilian painters.
"Beauty and good taste don't have a nationality"

Sig Bergamin
The primary bedroom showcases six of Muniz's archival inkjet prints, based on Henri Matisse's cutouts, as well as a graphic canvas by Alfredo Volpi, one of Brazil's most important 20th-century painters, featuring his iconic abstract bandeirinhas (festival flags) motif.
Throughout the home, eye-catching abstractions (including standout examples by Sarah Morris, Daniel Senise, and Tomie Ohtake) mingle with figurative and overtly tropical works, such as Brazilian artist Claudio Tozzi's colorful closeup of a parrot beneath the floating main staircase. "Individually the works are beautiful," says Bergamin, "but as an overall composition, they're extraordinary. I think a collection gains strength and beauty when we can appreciate it as a whole."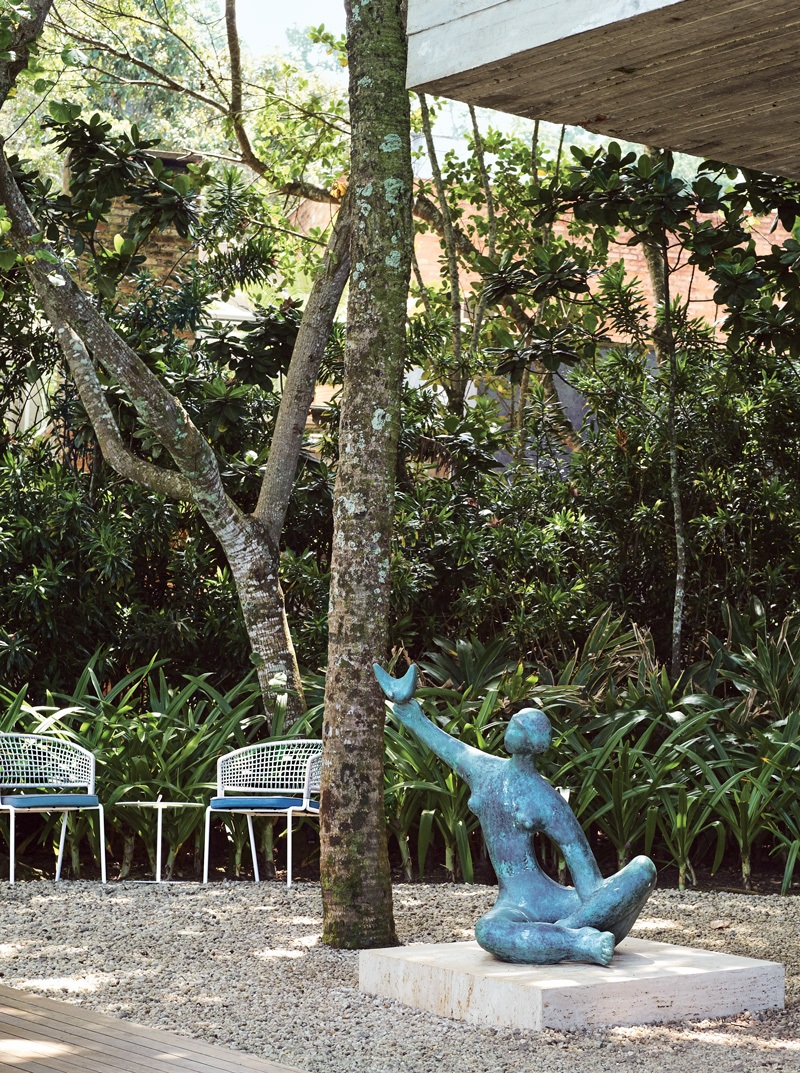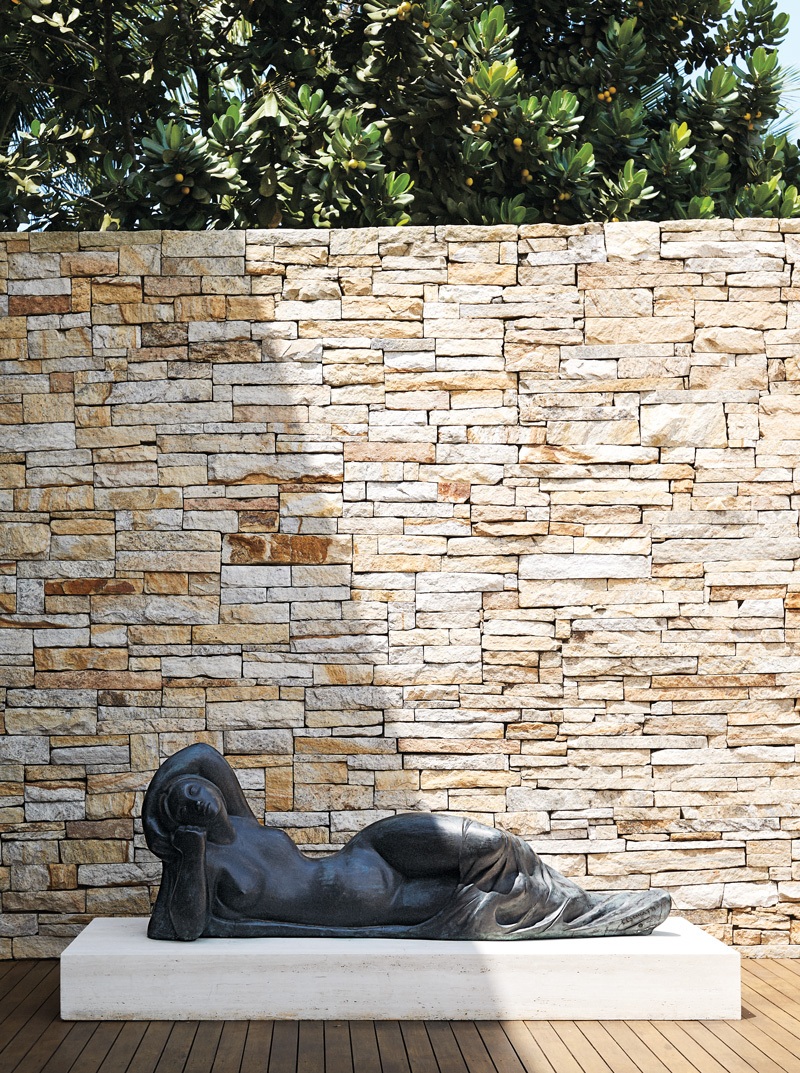 Works by noted Brazilian artists populate the property's outdoor spaces, too. Perched on the pool terrace, alongside a stacked-stone wall, is a reclining bronze nude by Alfredo Ceschiatti, who collaborated with the legendary architect Oscar Niemeyer as chief sculptor for the capital complex at Brasília in the late 1950s. Niemeyer also displayed several Ceschiatti busts and figures outside his own home in Rio de Janeiro, linking this casual beachside retreat to touchstones of Brazil's modernist architectural history.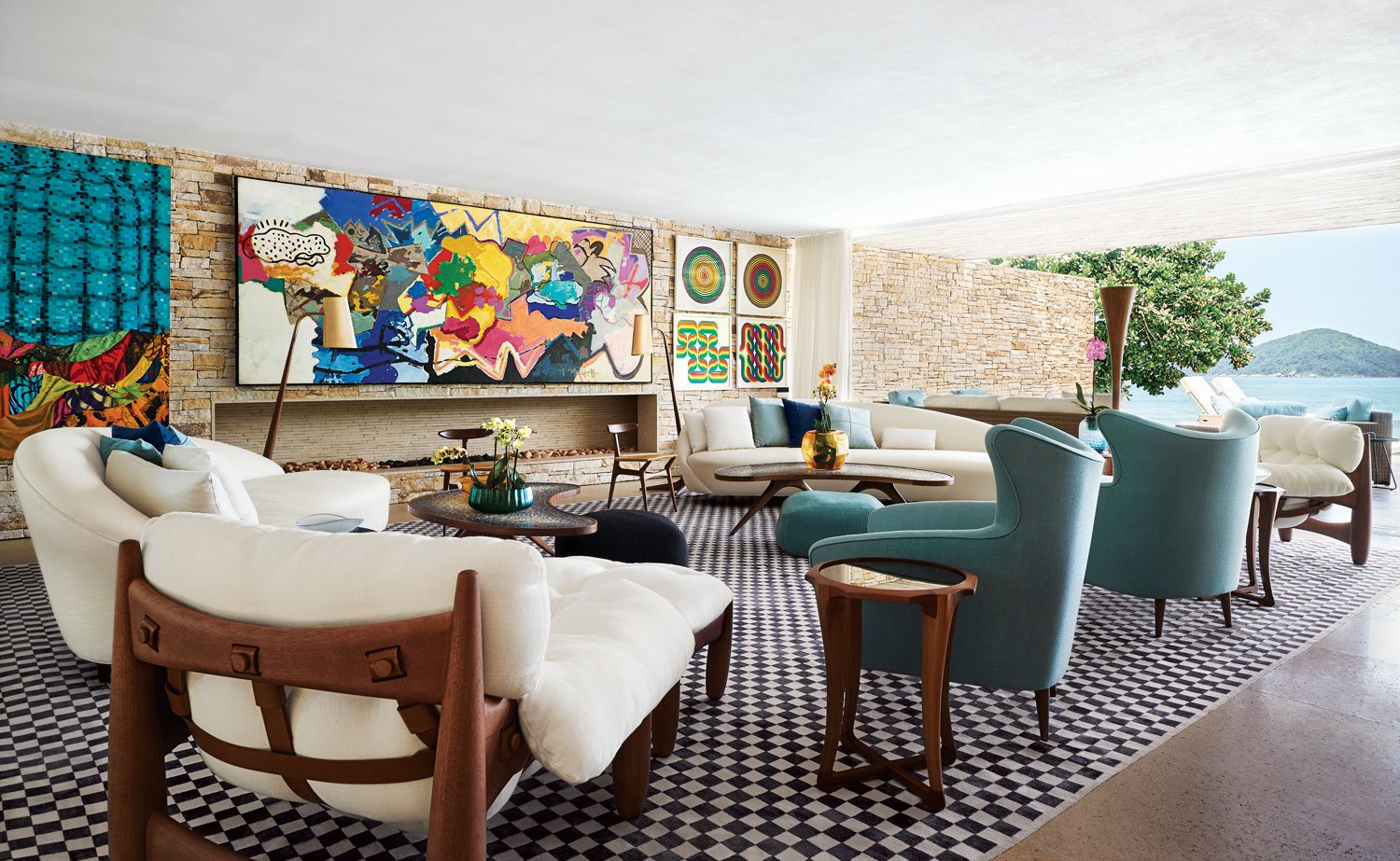 The house's furnishings are refined but low-key, especially for Bergamin. Vintage and contemporary Brazilian designs by Sergio Rodrigues, Claudia Moreira Salles, and Swiss-born John Graz join pieces by Vladimir Kagan, Gilles Caffier, and Patrick E. Naggar. "This mix between Brazilian and notable international designers is precisely the kind of unexpected touch I love to add to my projects," says Bergamin. "Beauty and good taste don't have a nationality." At this exquisite home, as inviting as it is elegant, there is an undeniable abundance of both.
A version of this article first appeared in print in our 2021 Spring Issue under the headline "Open Secrets." Subscribe to the magazine.
Next Post