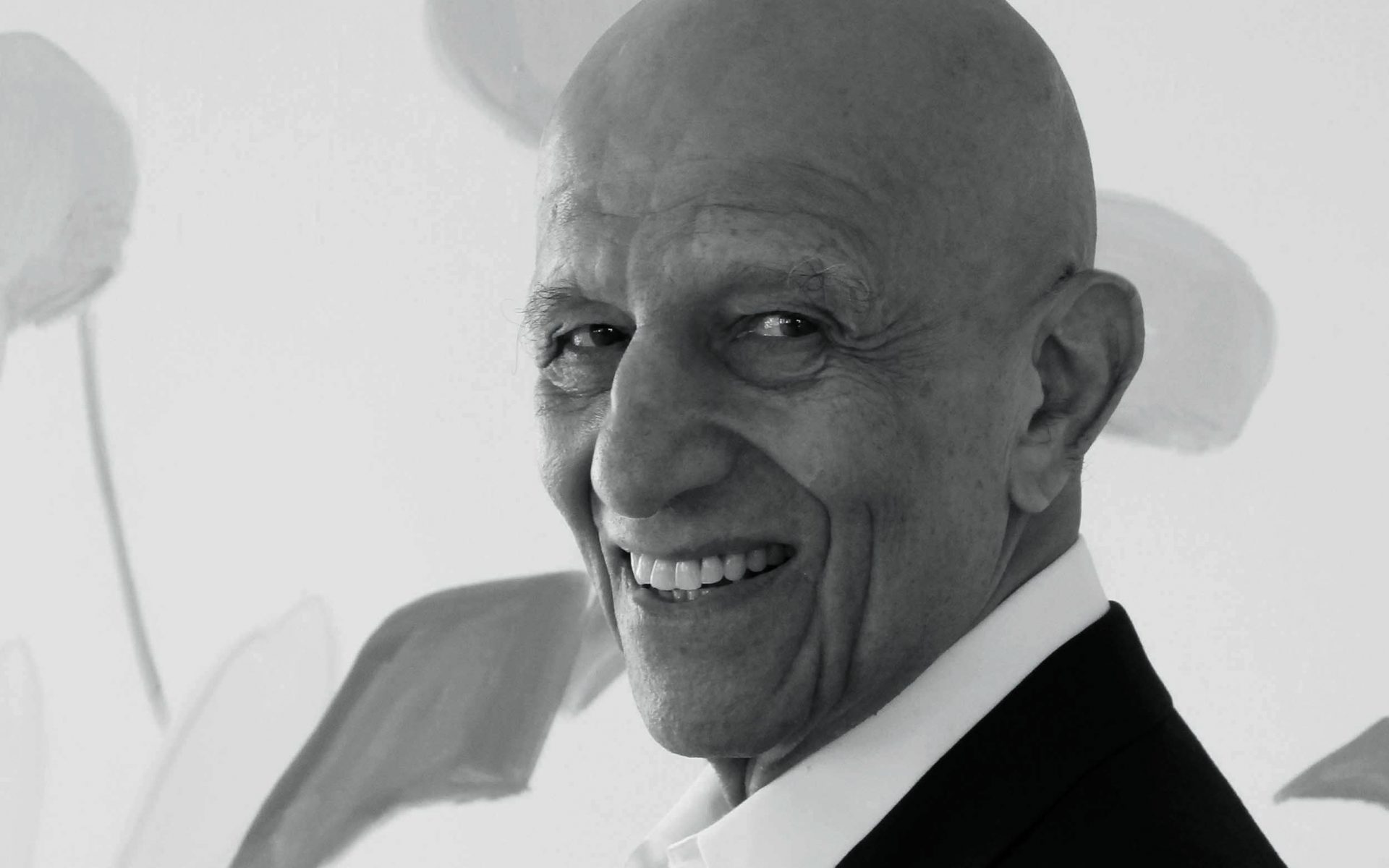 8 Unforgettable Quotes by Painter Alex Katz
At Manhattan's 92Y, the prolific painter shared his thoughts on everything from Old Masters to experimental photography
According to Alex Katz, Marcel Duchamp was boring, Rembrandt lacked elegance, and the Mona Lisa is a letdown. These humorous opinions and many more recently came to light at Manhattan's 92Y, where the prolific painter appeared in conversation with author Calvin Tomkins and Gallery Met curator Dodie Kazanjian in promotion of his new book, Looking at Art with Alex Katz.
During the discussion, Katz was prompted to comment on a series of artworks, including some of history's most famous pieces, as they were projected onto a screen. At 91 years old, Katz paints every day, exercises regularly, and has a generally tireless work ethic. Needless to say, he's tough to impress.
Here are a few of Galerie's favorite quotes from the night.
1. On Marcel Duchamp
"He's boring. Third-generation abstract painting is not very interesting. It's like how an Impressionist painter after 1870 isn't interesting. A minimal painter after 1968 isn't interesting either."
2. On Robert Rauschenberg
"Bob was really not about making masterpieces, he was about making you see what he sees. . . . I think he's one of the great visionary artists."
3. On Da Vinci's Mona Lisa
"The eyes are very alive, and the smile is frozen. When you keep looking at it you think it looks like a mask, and Leonardo is behind it looking at you."
4. On Francisco Goya
"Goya can put a brushstroke down, and it does five different things at once. It's a miracle."
Recommended: Step Inside the Incredible Life-Size Dollhouse at Friedman Benda
5. On Cindy Sherman
"Attempting to take photography into this area was heroic. I don't find it completely successful, but I have great admiration for her. She took great risks."
6. On Rembrandt's Saskia in a Bonnet
"It has no elegance whatsoever. It's why they like him in England and don't like him in France."
7. On Pablo Picasso
"He was an innovative painter with very bad technique. He did some great paintings that were technically okay . . . nothing to write home about."
8. On fashion
"People think of art as being a constant beauty, like it's a fixed value, and it isn't. It moves around. Art fashion moves as fast as clothing fashion. Every three years, it changes. It doesn't get better—it just changes."
Looking at Art with Alex Katz is now available from Laurence King Publishing.
Additional reporting by Rozalia Jovanovic.
Next Post