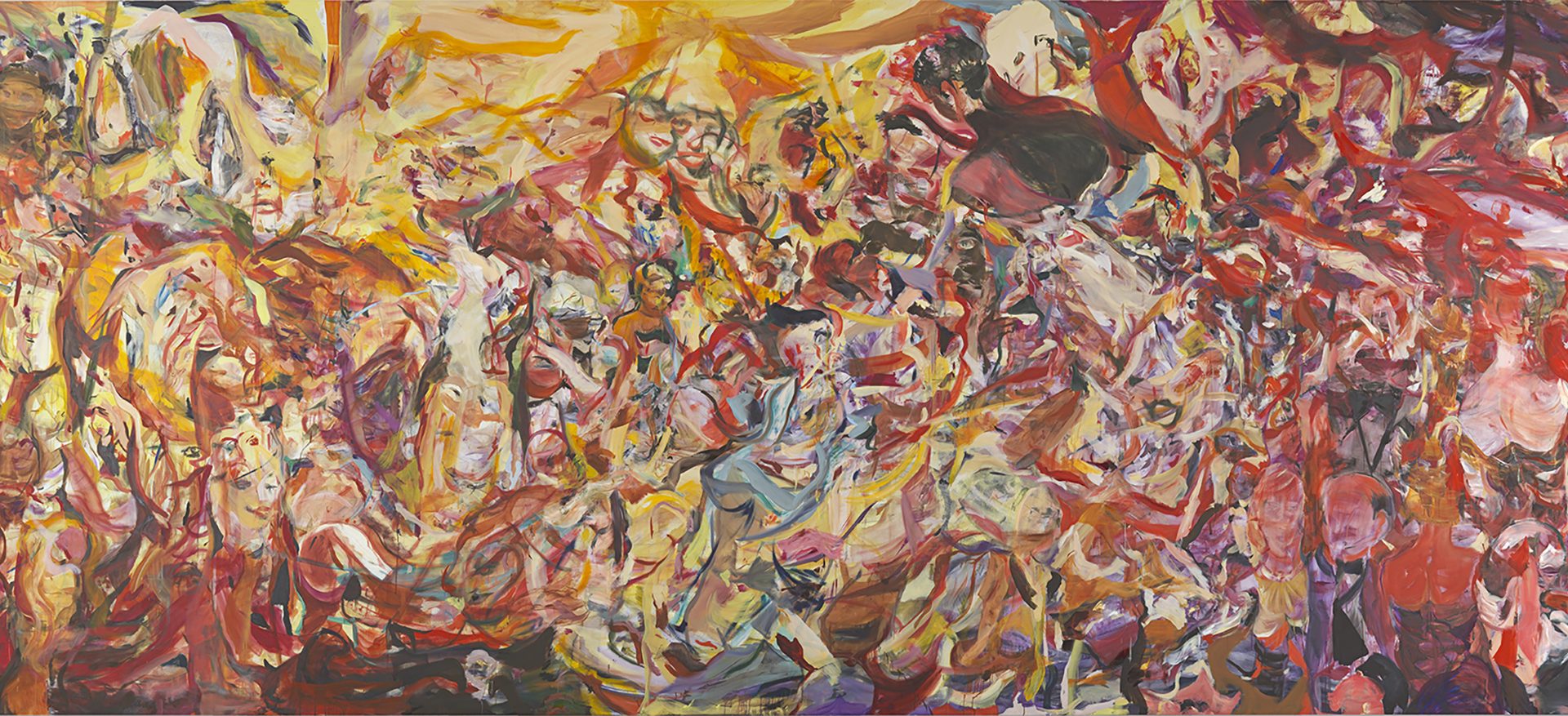 The Curator of Gallery Met on the Future of Art in the Opera House
Dodie Kazanjian, the curator of Gallery Met, speaks to us about the evolution of art at the Metropolitan Opera
"It's unlike any other gallery in the world," curator and writer Dodie Kazanjian recently told Galerie. She wasn't speaking about some mega-gallery with multiple locations around the world like Hauser & Wirth or Gagosian. She was talking about Gallery Met, an art space formerly situated in a tiny room off the lobby of the Metropolitan Opera frequented mostly by visitors to that institution. Yet it likely shares many of the same patrons with those other galleries.
Until recently, Kazanjian, founder and director of Gallery Met, which launched in 2006, was trying to figure out how to connect art to the opera in a bigger way than was allowed by the gallery space she'd been working in. When the Metropolitan Opera decided to turn the gallery into an extra entrance for patrons and subscribers, Kazanjian got her chance.
She asked Peter Gelb, the general manager of the opera, if she could use the Met's lobby as a public space, adorned with site-specific art that would be inspired by the place itself. Gelb gave her the go-ahead, and a new iteration of Gallery Met was born.
"It's a new public arena for people to see art," Kazanjian, who is also a contributing editor at Vogue, said of the nonprofit contemporary-art space's new expanded home.
Gallery Met was founded shortly after Peter Gelb took over as the opera's general manager. A $1 million gift from Marie Schwartz, an advisory director on the opera's board, made the initiative possible.
Going forward, Kazanjian will pick an artist every year to create a piece in response to the main hall of the opera. She chose Cecily Brown, an artist she'd previously worked with on the first-ever Gallery Met show, to create the inaugural exhibit. The two resulting paintings, Triumph of the Vanities I and Triumph of the Vanities II are the first paintings to hang in the main hall since Marc Chagall's murals were installed when the theater opened in 1966. Kazanjian likes to think that Brown's new additions are in conversation with Chagall's paintings. "They're having an interesting dialogue," she said.
Recommended: An Exclusive First Look at the Glenstone Museum's Monumental Expansion
Brown's new works, which are seemingly abstract on first view, become a swirling mass of disembodied legs, arms, and other body parts. "These are New York stories being told in Cecily's paintings," Kazanjian said. "They're tough, and they're joyous and complex. They've got these flaming, fabulous colors. They're very theatrical pieces."
Kazanjian hopes that this new phase of Gallery Met will strengthen the relationship between art and opera, and, going one step further, expose opera lovers to art and art lovers to the opera. "I hope operagoers experience another level of how the art interacts with the performance," she said. "Anyone who walks in and sees Cecily's paintings feels emotion. They demand it. They pull you in, make you want to look and keep looking."
Brown's paintings are on view during the opera season at the Metropolitan Opera House, free of charge and accessible to the public, on weekday mornings from 10 a.m. to 2 p.m., and on Sundays from noon to 4 p.m.
Next Post