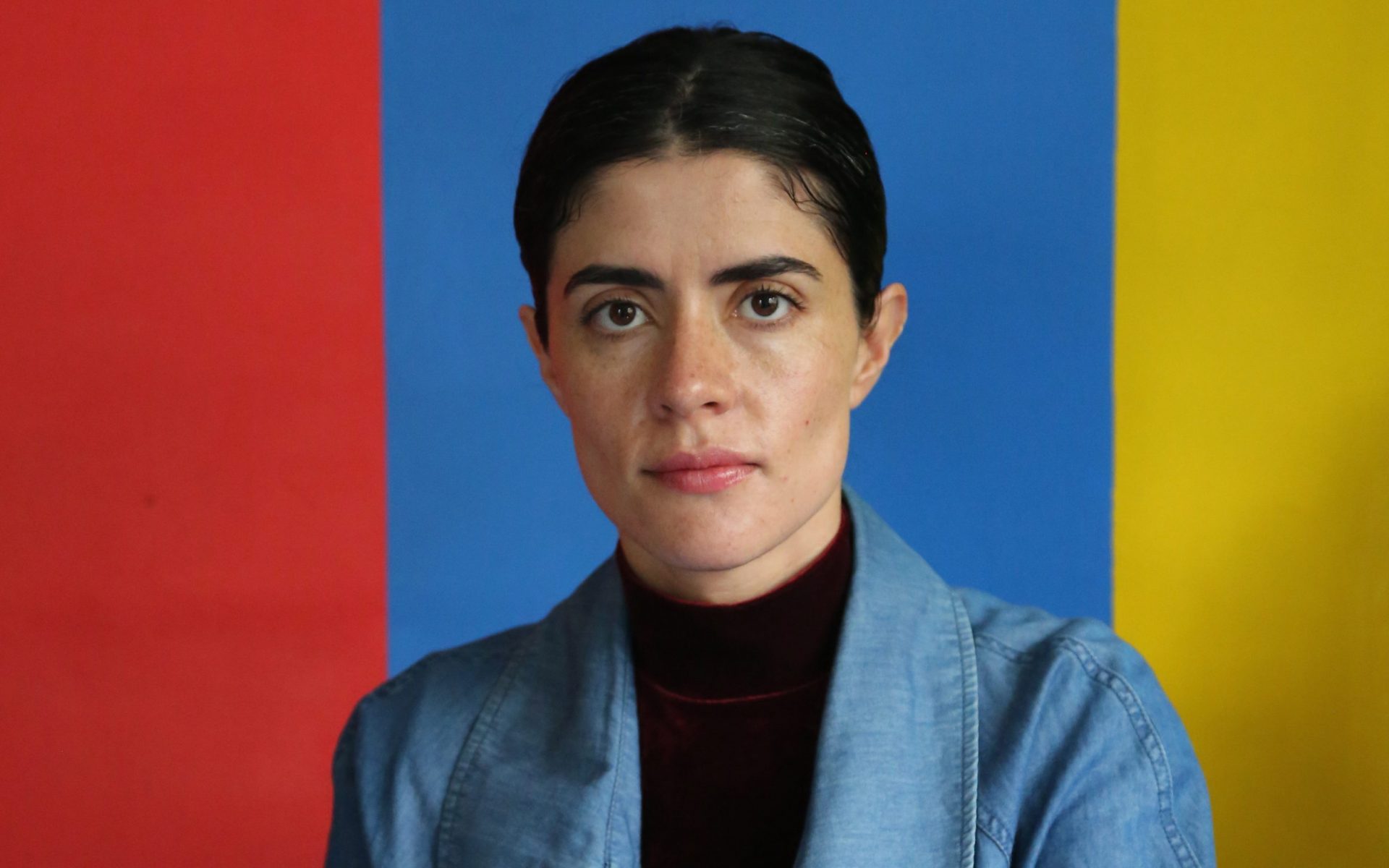 Mexican Artist Pia Camil Makes Waves at Art Basel in Miami Beach
The Mexico City–based artist creates otherworldly textile installations, including this year's Deshechas
Pia Camil has a knack for flipping the art world on its head. For her latest project, at Art Basel in Miami Beach, the Mexico City–based talent is presenting a striking hand-stitched fabric installation resembling an unmade bed as a work of art. Titled Deshechas (meaning both "undone" and "leftover" in Spanish), it nods to Robert Rauschenberg's and Tracey Emin's subversive readymades but with a twist.
Camil uses the remains of discarded fabric rolls marked with industrial printing errors that have produced an expressive, painterly effect. "I'm interested in destabilizing these notions of high and low, and making a statement that you can create an artwork out of something once considered a failure," Camil says from her sprawling studio, which occupies a former 1920s cabaret in downtown Mexico City. 
Her first big break was at the 2015 Frieze Art Fair in New York, where she distributed 800 ponchos made of fabric remnants to fairgoers. In doing so, she turned the wearers into active participants. "The way I use discarded materials elevates them into an art form. But at the same time, I am also devaluing art and taking it down off a pedestal," she says.
Recommended: Tour Larry Bell's Incredible Studio in Taos, New Mexico
Recently, Camil has been crafting large-scale hanging textiles made with secondhand T-shirts as well as gorgeous glazed ceramics inspired by bust-like jewelry mannequins and intriguing video works projected onto flowing gauze screens. With a sharp wit and modernist aesthetic, her coveted art comments on societal constructs. "In the end," she says with a smile, "I'm just trying to mess things up a bit." 
A version of this article first appeared in print in our 2018 Winter Issue under the headline Breaking the Mold. Subscribe to the magazine.
Next Post