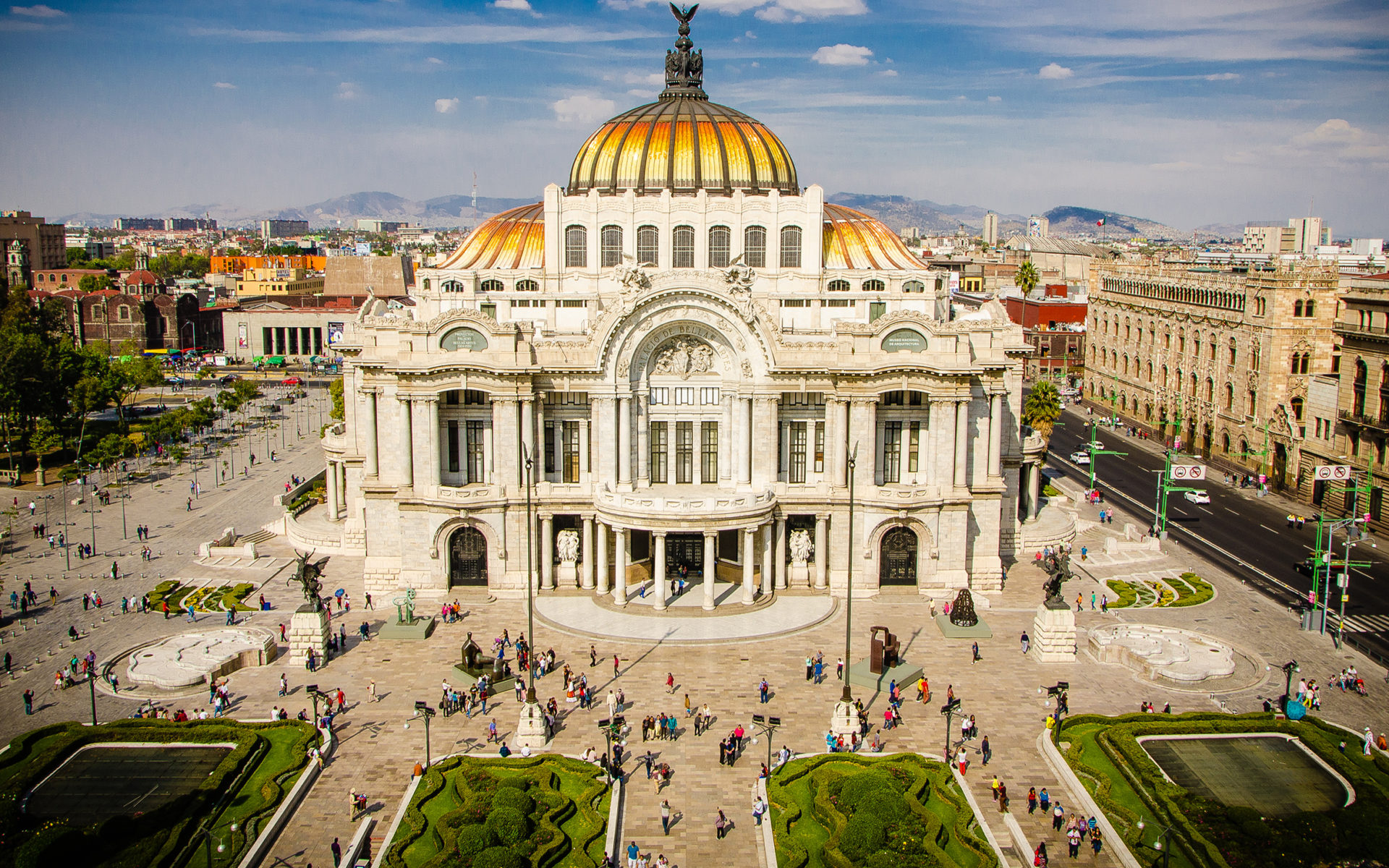 The Ultimate Art and Design Guide to Mexico City
The white-hot Mexican capital has become globally recognized for its contemporary art and cuisine
In recent years Mexico City has become a white-hot world capital of both contemporary art and cuisine, not to mention its official title of World Design Capital 2018, a roving distinction one global city takes on biannually to celebrate its design culture. It would take a book to list all that the city has to offer, but below is Galerie's abridged list of recommendations, specially tailored to visitors who are fanatic about design.
STAY
Designed by India Mahdavi, the airy, sea-foam green interiors of Condesa DF have made it the go-to luxury hotel in the city's Roma Norte neighborhood. The 40-room haunt, which opened in 2005, is housed in a romantic 1928 building near the famed Chapultepec Park.
For a casual, more colorful environment, Roma Norte also offers the Red Treehouse, a bed and breakfast where each room is uniquely decked out in eclectic art. And in the more bustling, historic Centro, Grupo Habita's Downtown Mexico occupies a renovated 17th-century palace complete with candlelit corridors, gray volcanic stone walls, and a rooftop pool.
SEE
You could devote your entire trip to sites immortalized by Frida Kahlo and Diego Rivera, including Kahlo's iconic studio Casa Azul, an array of Rivera murals, and his personal collection of pre-hispanic art at the Museo Anahuacalli. However, we recommend the Diego Rivera and Frida Kahlo Studio Museum for the added bonus of the Juan O'Gorman architecture.
Similarly, there are numerous places to enjoy the work of late Pritzker Prize–winner Luis Barragán, but the best might be his last: the riotously colorful Casa Gilardi in Tacubaya. As far as institutions, Museo Jumex, Museo Tamayo, and Museo de Antropología are three museums where the dramatic architecture rivals the content. Heavyweight contemporary art galleries in extraordinary spaces include Galería OMR, Kurimanzutto, and Proyectos Monclova.
Meanwhile, Archivo, founded by star architect Fernando Romero, is a research center devoted to the exhibition of art and design. Romero is also the mastermind of the space-age Museo Soumaya, which opened in 1994 boasts 30 centuries worth of art from the collection of billionaire Carlos Slim. And for a quiet moment, you can bask in the jaw-dropping expanse of books at the Alberto Kalach–designed Vasconcelos library, known locally as the "megabiblioteca" for a reason.
SHOP
A trip to the market is essential for locally made crafts, and La Ciudadela offers everything from textiles and jewelry to hand-beaded dolls and ceramic housewares. For more contemporary Mexican design, Taxonomía, attached to the hip Hotel Carlota, counts innovative locally made goods among its offerings, including apparel, handbags, geometric tableware, and more.
Casa Bosques is a smartly curated bookstore operated by the buzzy architecture and graphic design firm Savvy, who also sell their own gourmet chocolate bars within the space. Decada Muebles Vintage features a treasure trove of secondhand furniture, Anatole 13 is a must for gourmands, and the Carla Fernández Store, the flagship of a label deeply inspired by the rich geometric traditions of Mexican textiles.
EAT & DRINK
At both of El Pescadito's locations, the fish tacos are fried fresh in front of you for an absurdly cheap price (roughly $1.50 each), which makes standing in the enormous line bearable. For those who prefer tacos with a side of nightlife, there's Páramo, which features a seemingly endless mezcal menu, good-looking patrons, and a muñeca (tacos you assemble from a slow-cooked pork shank that falls off the bone) to die for.
Contramar is a lavish lunchtime institution of such renown it would be cliché—if not for the transcendental qualities of its seafood; our favorite dishes are the whole-grilled fish and the mandatory tostadas de atún. And at Pujol, acclaimed chef Enrique Olvera elevates Mexican staples to haute cuisine. (Think six-course tasting menus, tacos served omakase style, and expert tequila pairings.) We recommend booking in advance.
Next Post