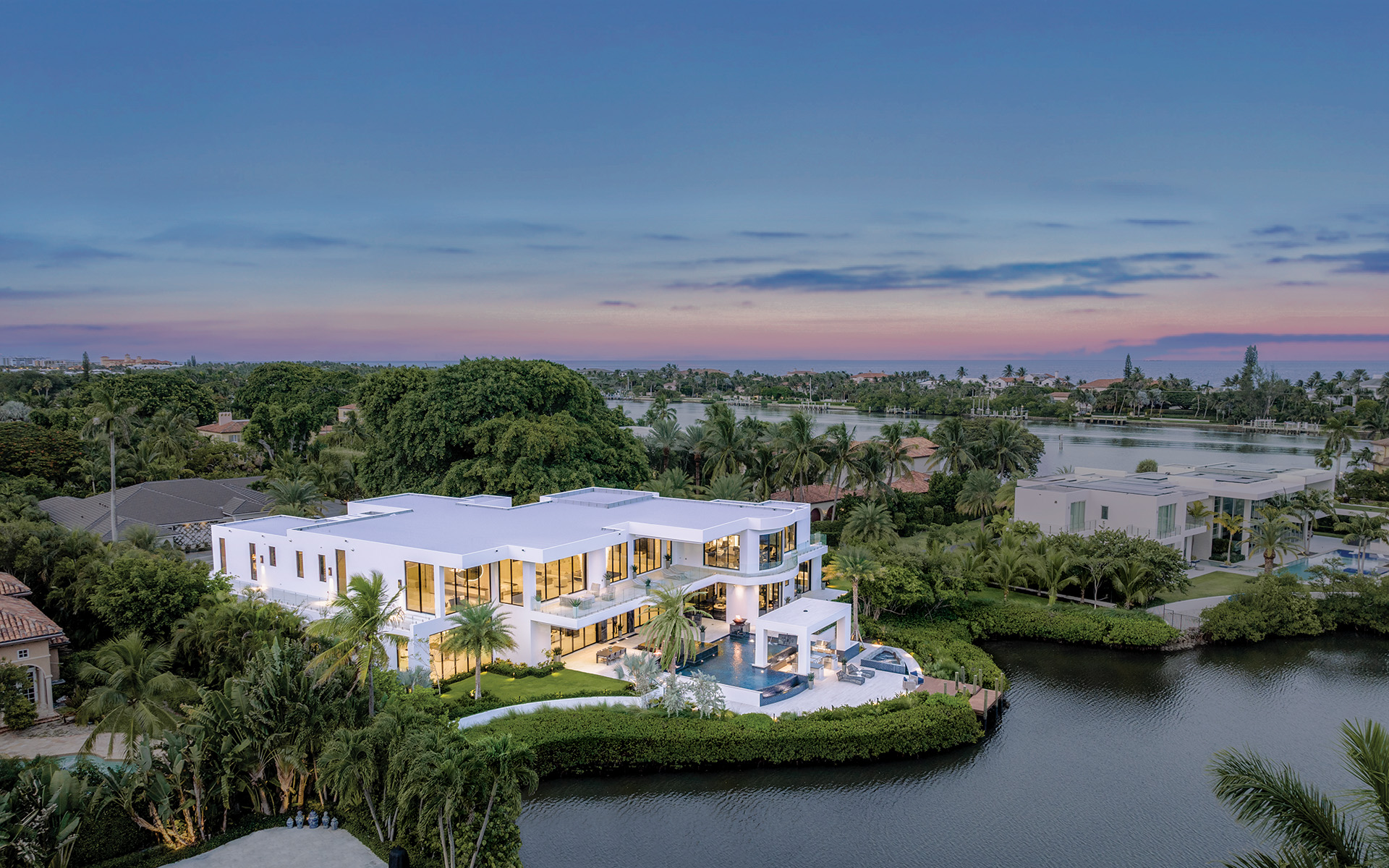 Why the Palm Beach Real Estate Scene Is Hotter Than Ever
Here's what to know before jumping into the sizzling South Florida market 
While all signs point to a slowdown in the once-booming real estate market, home buyers continue to be lured to sunny South Florida, particularly the affluent Palm Beach area, which became a magnet for space-starved urban dwellers at the height of the pandemic. In fact, a recent report from Redfin showed that the region still ranks as the most popular place to relocate nationwide—thanks in part to its enticing mix of low taxes, favorable winter weather, and seemingly endless opportunities for outdoor recreation. "The market here remains very strong," says Douglas Elliman agent Adam McPherson. "We are still experiencing record-low inventory numbers coupled with a high demand from out-of-state buyers."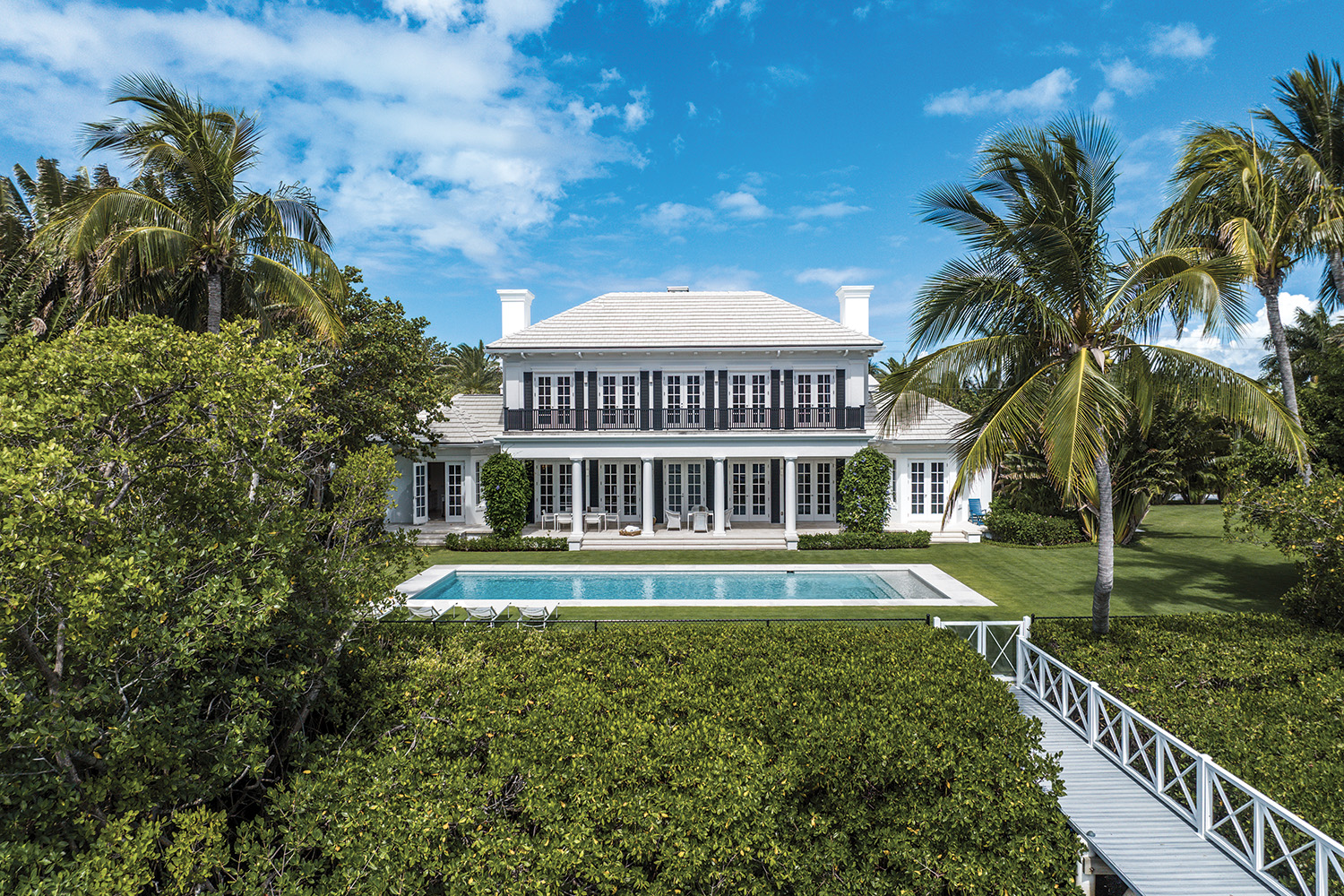 A superthin barrier island along the Atlantic Ocean, Palm Beach was transformed into a glitzy resort town in the 1890s by Standard Oil tycoon Henry Flagler. The lavish retreats he established in the late 19th century—including the Breakers, which is still in operation—helped turn the tiny community into a Gilded Age haven for industry titans and society swans. Today, a bevy of cultural institutions and events—such as Sarah Gavlak's annual New Wave Art Wknd, which takes place in December—are helping attract a new generation of tastemakers.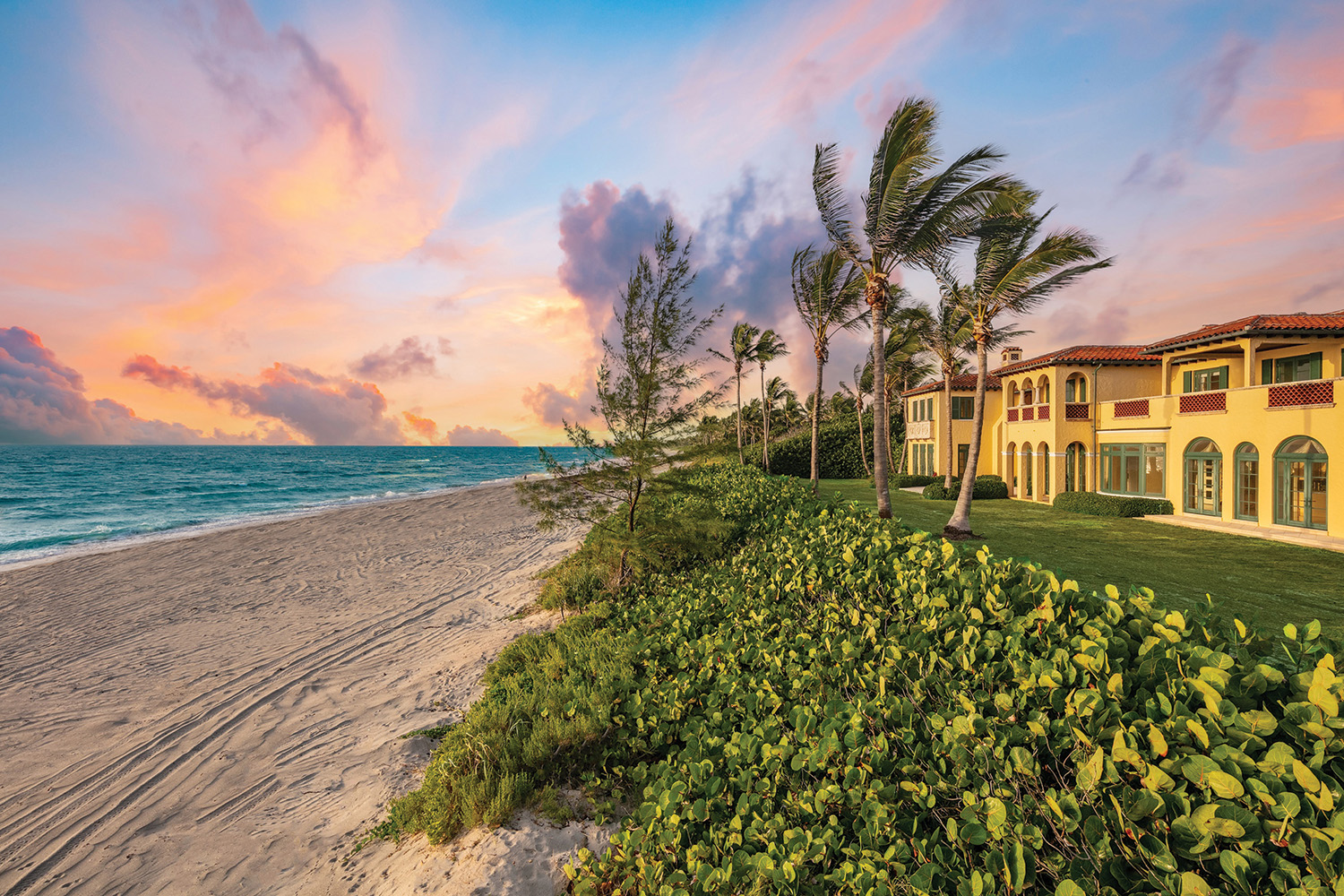 The most coveted addresses are within the city proper, which measures barely eight square miles. "The demand for Palm Beach waterfront property has skyrocketed over the last 24 months," says McPherson. "With very few opportunities available, nearby areas such as North Palm Beach, Jupiter, and Manalapan have seen tremendous growth." Indeed, McPherson made waves in August by listing Larry Ellison's $145 million oceanfront estate in North Palm Beach, the most expensive single offering in the Sunshine State. 
"The demand for Palm Beach waterfront property has skyrocketed over the last 24 months"

adam mcpherson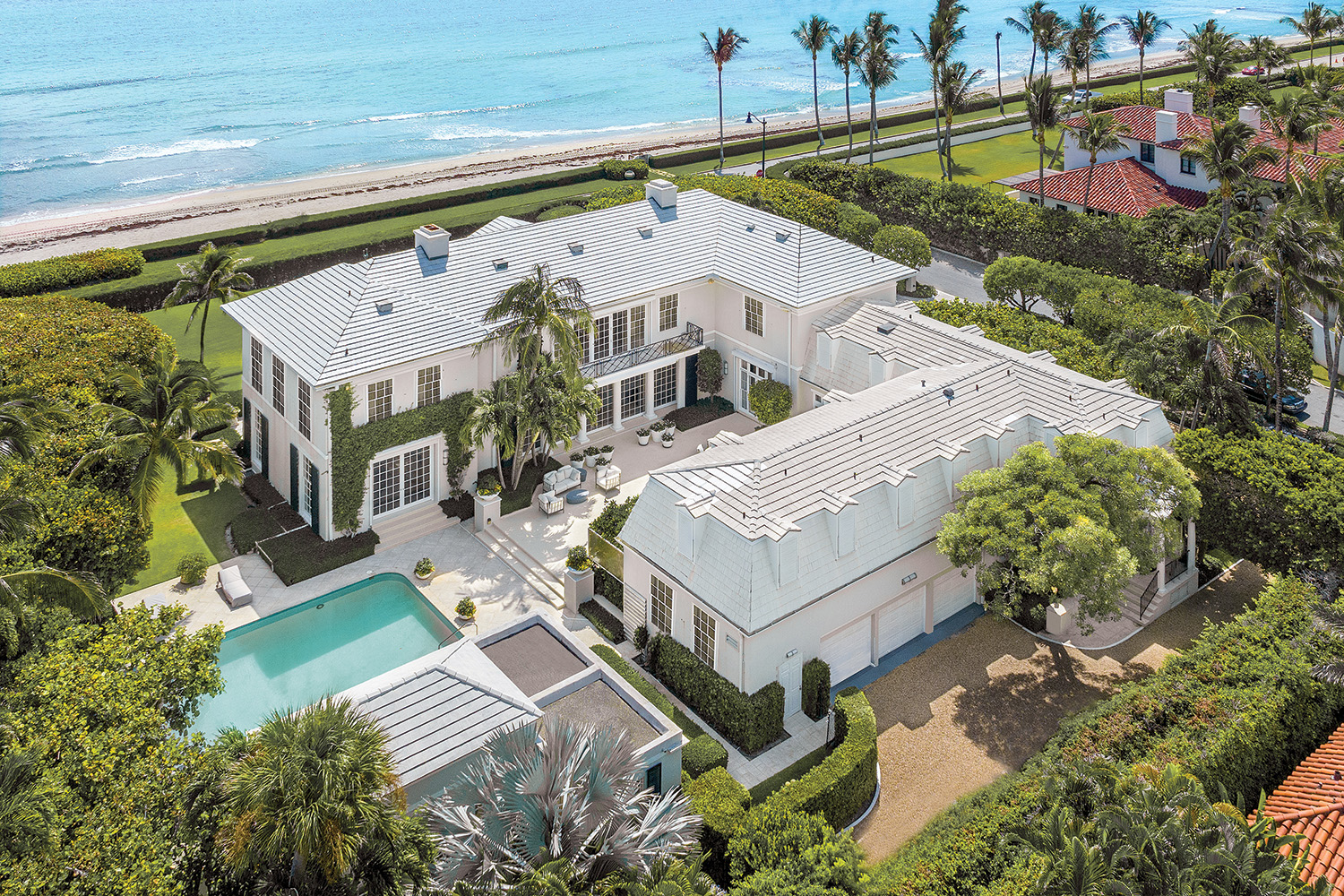 Other enviable enclaves include West Palm Beach, just across Lake Worth, which continues to see some of the highest demand in the county. Galerie editor at large Jennifer Ash Rudick, who grew up in the area and has written three books about it, cites one particularly hot West Palm Beach neighborhood called SoSo (for South of Southern Boulevard). "As prices go up in Palm Beach, a lot of people are migrating there," she says. "It's become a more relaxed alternative." She also highlights the nearby El Cid historic district, which is within walking distance of attractions such as the Norton Museum of Art and the popular Hive Collective family of shops.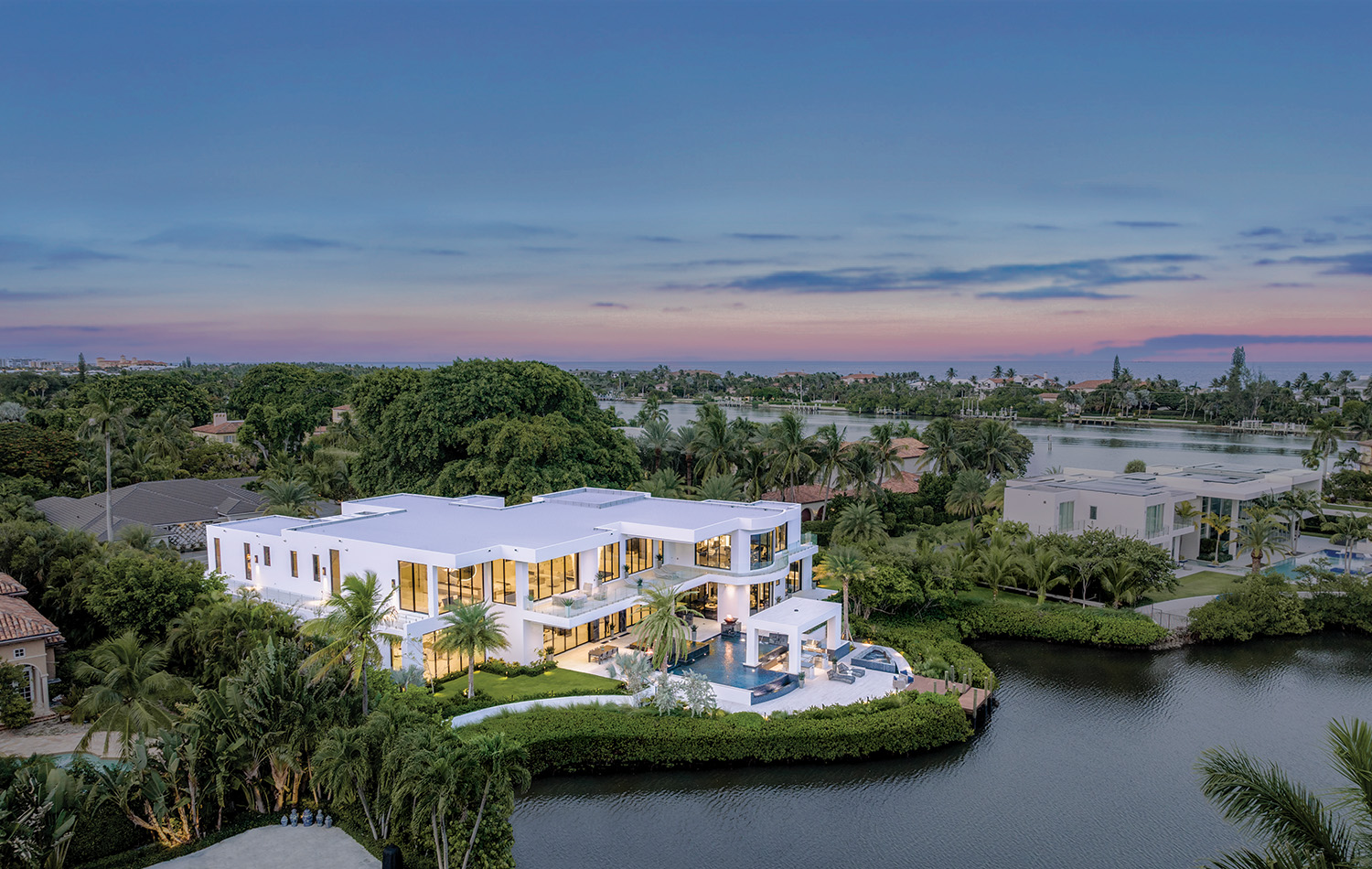 McPherson agrees that prospective buyers should look to branch out. "Be open-minded as to what 15 to 20 minutes down the road looks like," he says. "So many people who are used to coming down seasonally have not taken the time to explore the surrounding areas. In almost every situation where I can get my client to be open-minded, they end up being pleasantly surprised when they find what suits their needs and oftentimes at a better value."
A version of this article first appeared in print in our 2022 Winter Issue under the headline "Lush Locale." Subscribe to the magazine.
Next Post