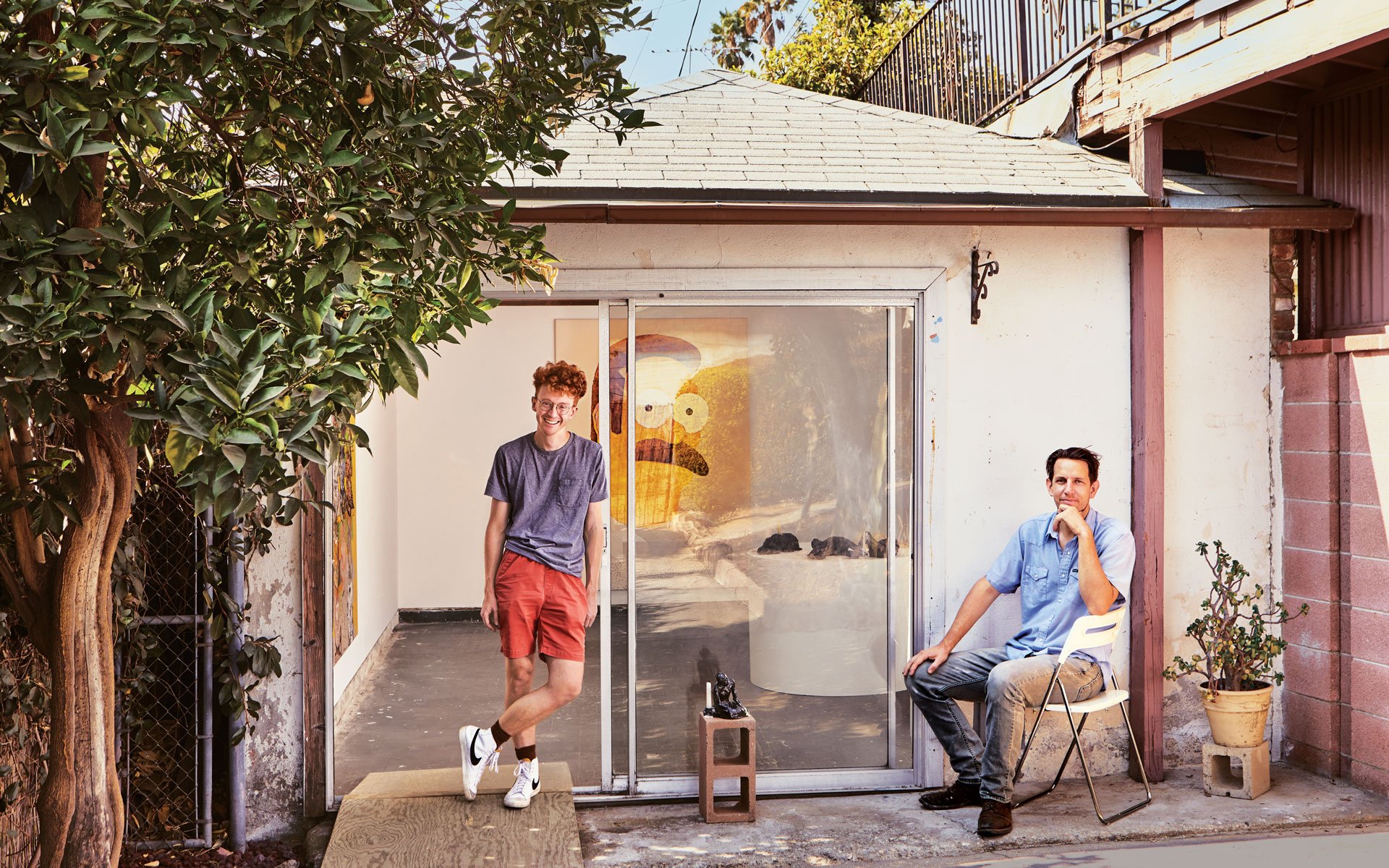 The Best Places in Los Angeles to Discover Up-and-Coming Artists Right Now
The city's renegade spirit lives on in artist-run spaces that spotlight emerging talent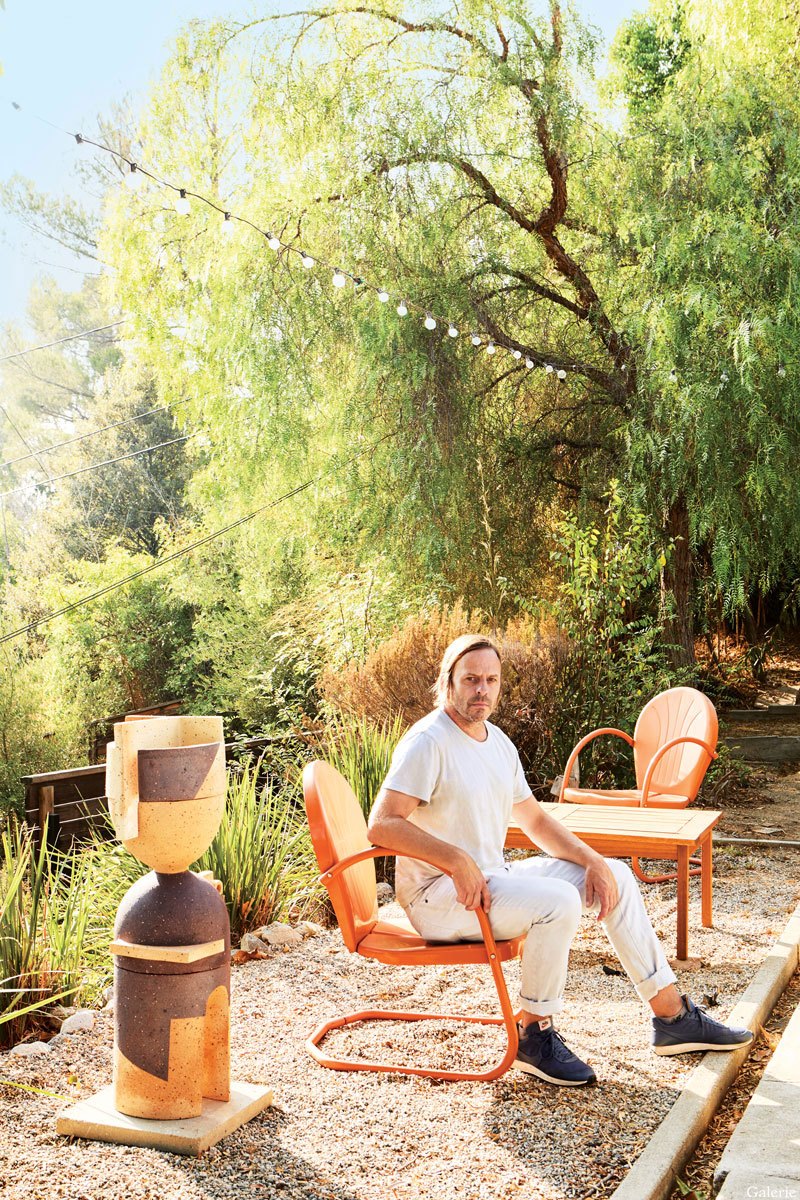 Ever since Edward Kienholz teamed up with Walter Hopps to open the Ferus Gallery in 1957, Los Angeles has been renowned as a renegade city full of boundary-pushing artist-run spaces. A decade after Ferus opened, the artist brothers Alonzo Davis and Dale Brockman Davis launched the Brockman Gallery, the city's first commercial exhibition space focused on African American artists, such as David Hammons, Romare Bearden, Elizabeth Catlett, and Noah Purifoy.
Countless other pioneering venues have come along since, including the Underground Museum, the brainchild of the late painter Noah Davis and his wife, sculptor Karon Davis. Opened in 2012, the destination has emerged as one of L.A.'s most exciting indie institutions—one that's received support from the Museum of Contemporary Art, Los Angeles—for artists of color. "We wanted to bring people in and cook for them and have a garden," says Davis of the UM's sprawling West Adams exhibition center. "You're supposed to relax and live with art."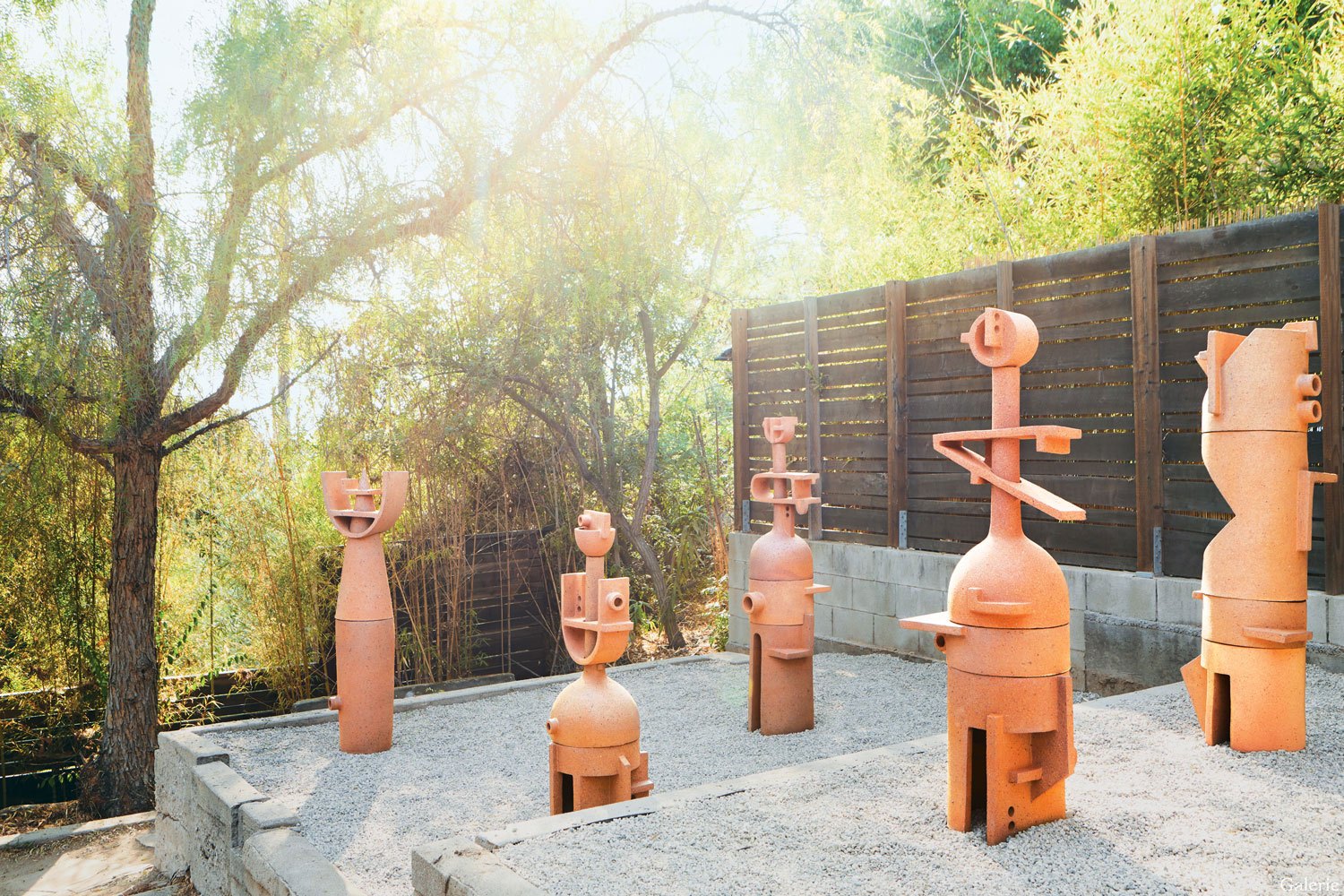 Now a new wave of enterprising Angeleno artists are carrying this independent spirit forward inside unconventional galleries, homes, studios, even a 1960s Dairy Mart, many of which function as incubators for young talent, community building, and activism. "The views of those who actually make art are the ones I continue to value most," says Robert Gunderman, who ran various outfits (including the fondly remembered Food House with Randy Sommer) in the early '90s. In 1994, Gunderman and Sommer opened Acme, which became one of the leading L.A. galleries, representing artists such as Natalie Frank, Jennifer Steinkamp, and Tomory Dodge.
"The views of those who actually make art are the ones I continue to value most"

Robert Gunderman
After he shuttered Acme in 2017, Gunderman publicly reemerged a year later as a promising abstract painter with a raved-about solo exhibition at There-There, an East Hollywood gallery launched by LAXART founder Lauri Firstenberg and British-born sculptor Anthony James. Gunderman followed that with another stellar solo effort, at Rude Drawing, a studio and basement setting (complete with washer and dryer) in the hillside Silver Lake home of Russell Salmon, events manager at Hauser & Wirth in Los Angeles, and artist Yuval Pudik.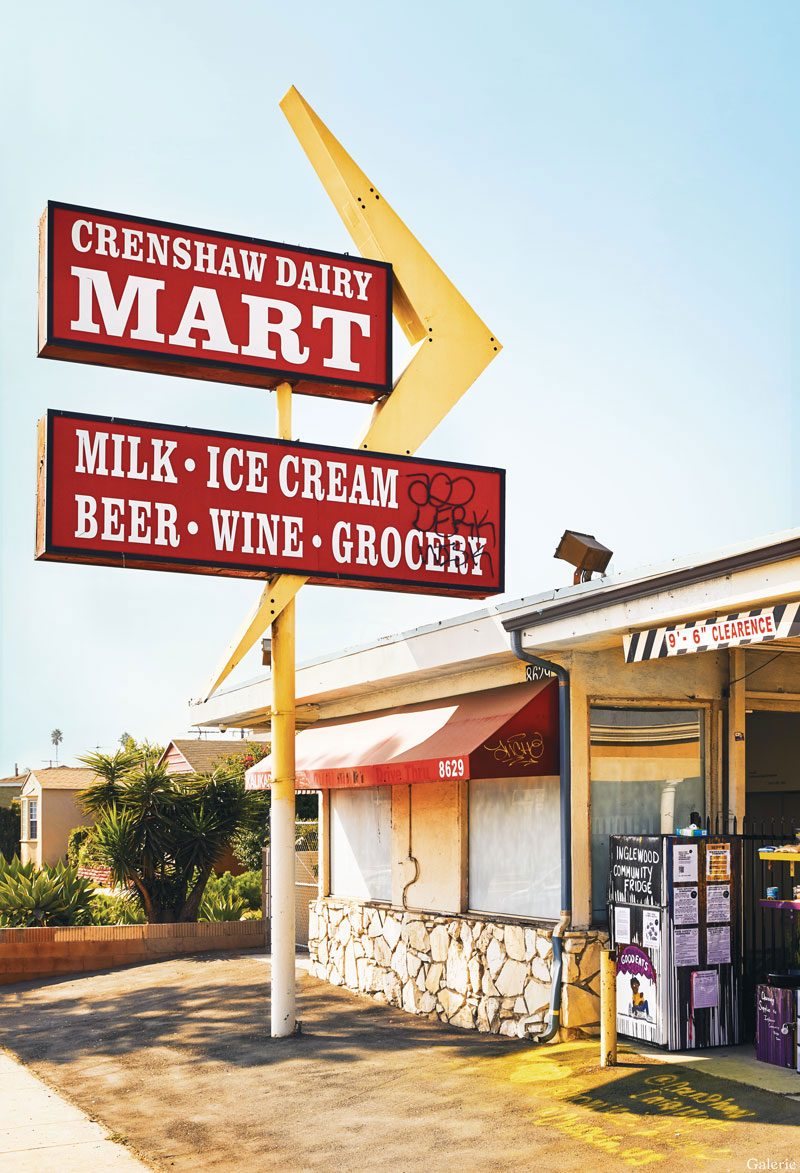 Dani Tull, whose narrative is the inverse of Gunderman's, spent a quarter century showing his artwork at top venues like Blum & Poe and New York's New Museum before opening Odd Ark LA with his wife, Yvonne Bas Tull, in 2017. The site soft-opened with Andy Hope 1930, featuring props, ephemera, and new works relating to a film the artist had recently shown at Hauser & Wirth in L.A. "There have been artist-run galleries in my family dating back to the 1930s," says Tull, whose great-uncle Herman Cherry opened a gallery above a bookstore on Hollywood Boulevard that gave Philip Guston (then Phillip Goldstein) one of his first shows. "That's always been within my scope."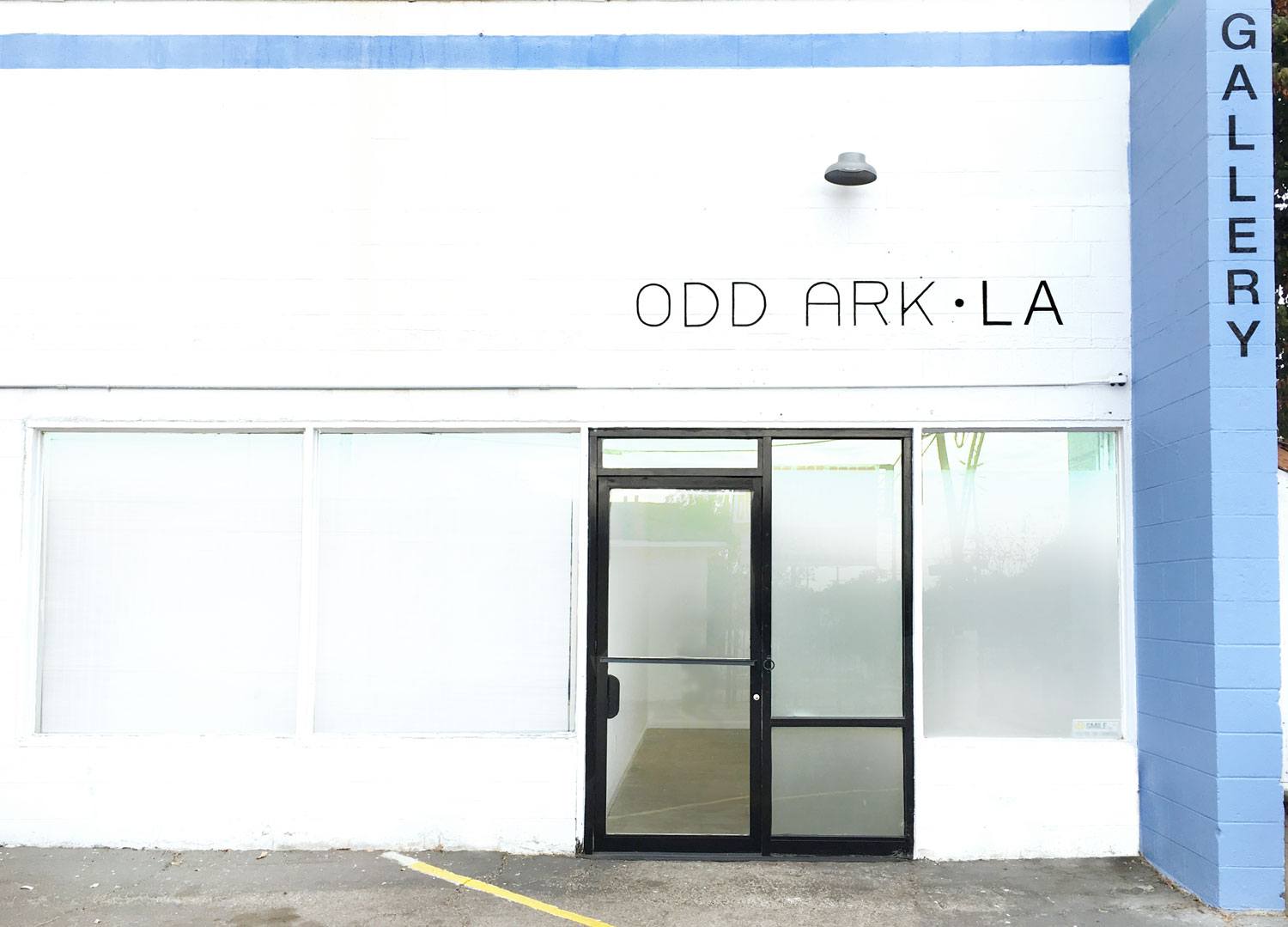 In the past three years, the Tulls have developed a dedicated program that's shown a slew of works from buzzy young painters, including the pencil drawings of Adam D. Miller, who cofounded the Glendale- based gallery the Pit and the Pit II, where Tull recently had a solo exhibit. The Pit also represents acclaimed ceramic artist Jennifer Rochlin, who cocurated the inaugural exhibition—featuring work by Mark Grotjahn and Mari Eastman—at La Loma Projects, in the Pasadena home of artist-filmmaker Kirk Nelson. Nelson, in turn, just staged a two-person show spotlighting the Brutalist-style stoneware sculptures of Jude Pauli and the inscribed aluminum panels of Adrian Paules. "My goal is to show artists who aren't shown as much or who are perhaps unknown, along with and sometimes alongside more established artists," he says.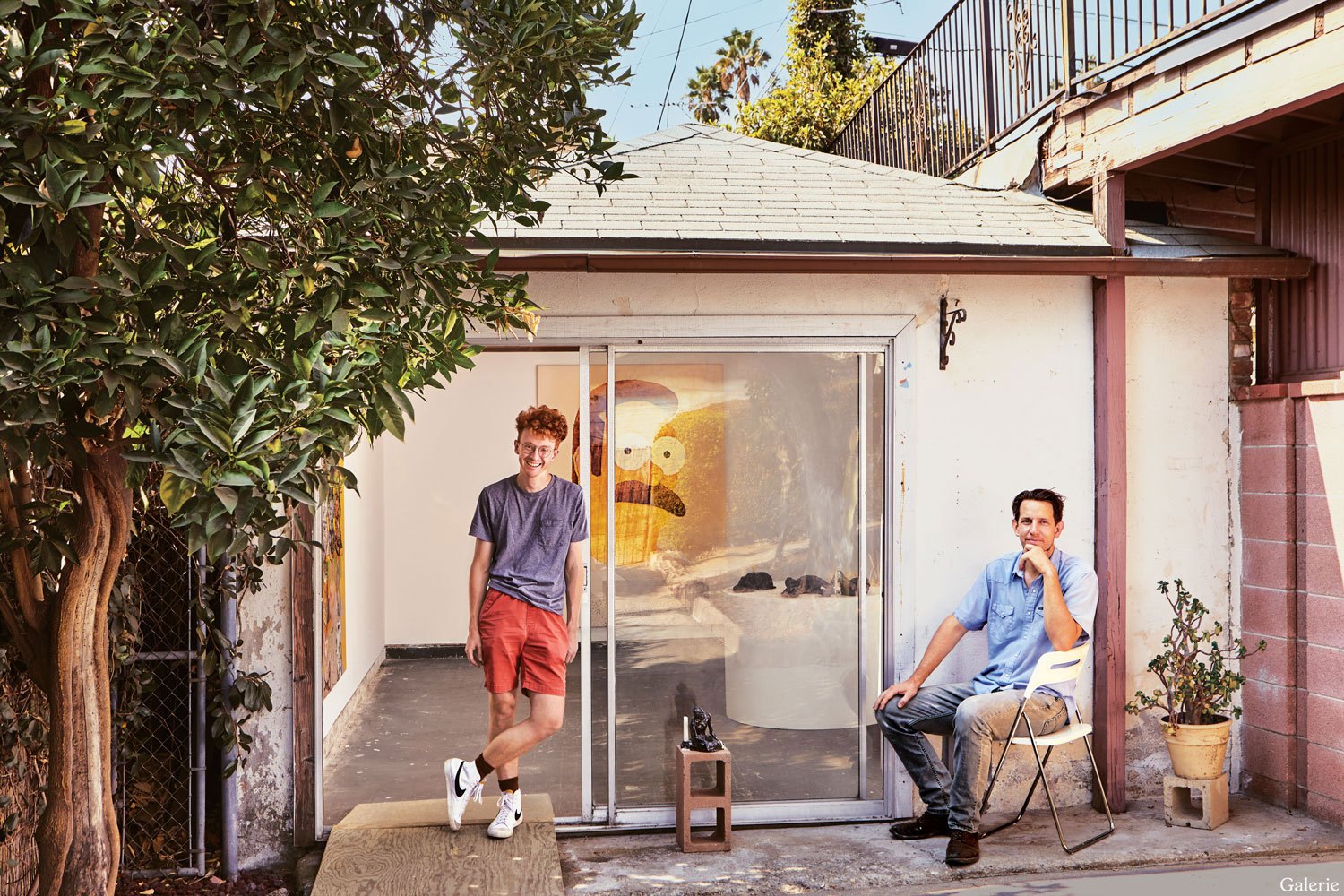 Another residential space offering new experiences is Daniel Bowman's BozoMag. Once the painting studio of Friedrich Kunath, the site recently hosted a solo show by Joshua Miller featuring impastoed paintings of The Simpsons' Ned Flanders and Sillisculpt figures as well as bronze, ceramic, and lead candleholders referencing Auguste Rodin's The Burghers of Calais and Théodore Géricault's portraits of the insane. BozoMag made a splash on the L.A. art fair scene in February, showing new works by Adam Rabinowitz and Hayley Barker at Art Los Angeles Contemporary.
"Most of the shows that I have done have been in artist-run spaces"

Jackie Rines
Perhaps the most buzzed-about young booth at Frieze Los Angeles (with the coveted psychological paintings of Lauren Satlowski) was Bel Ami, the Chinatown space cofounded by Shanaynay in Paris, alums Naoki Sutter-Shudo and Sabrina Tarasoff, who is in the Hammer Museum's 2020 "Made in L.A." biennial. Meanwhile, Spring/Break Art Show played host to a number of artist-run spaces, including the Los Angeles branch of Tiger Strikes Asteroid (TSALA), which also has chapters in Chicago, Philadelphia, New York, and Greenville, South Carolina.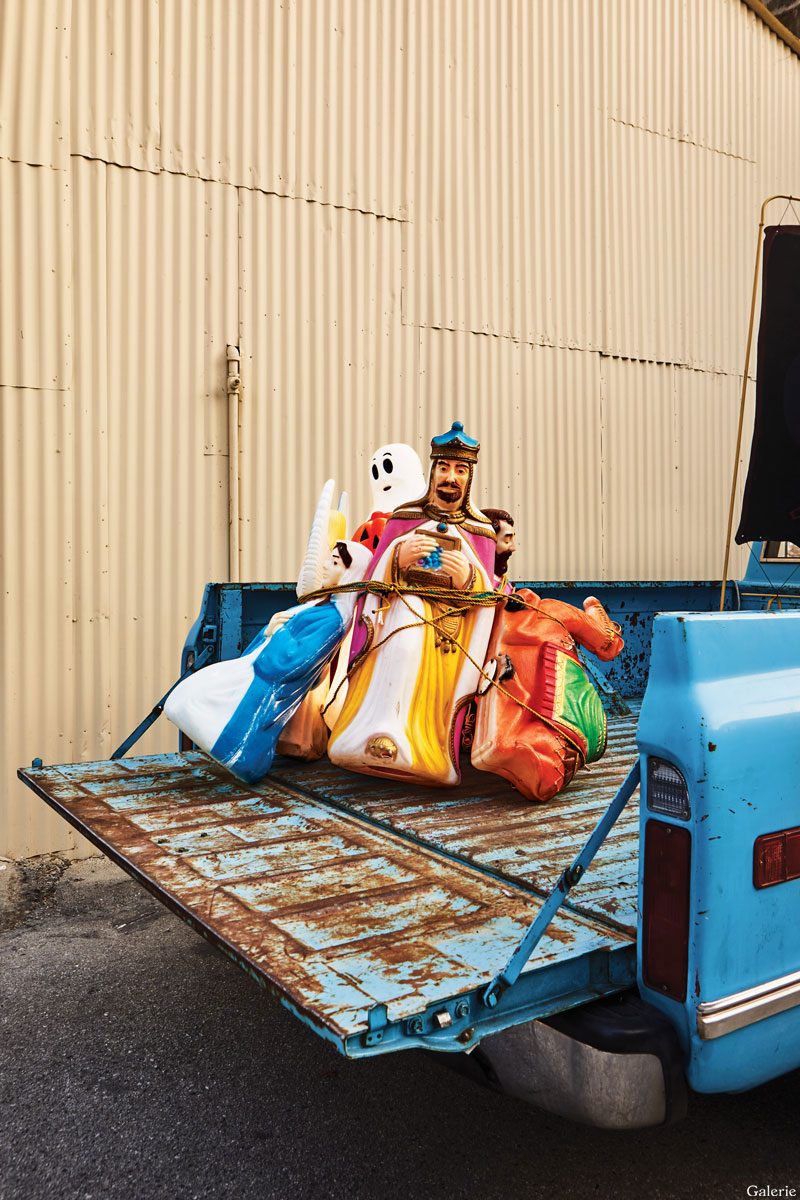 "Most of the shows that I have done have been in artist-run spaces," says Jackie Rines, an emerging ceramic artist who often works with Eve Fowler's Artist Curated Projects. Rines recently organized a group show with Tiger Strikes Asteroid at her studio in Glassell Park, where about 20 artists displayed works in or on their vehicles in the parking lot and video works played on a loop from sunset until 10 p.m. "I think it's an important part of the ecosystem."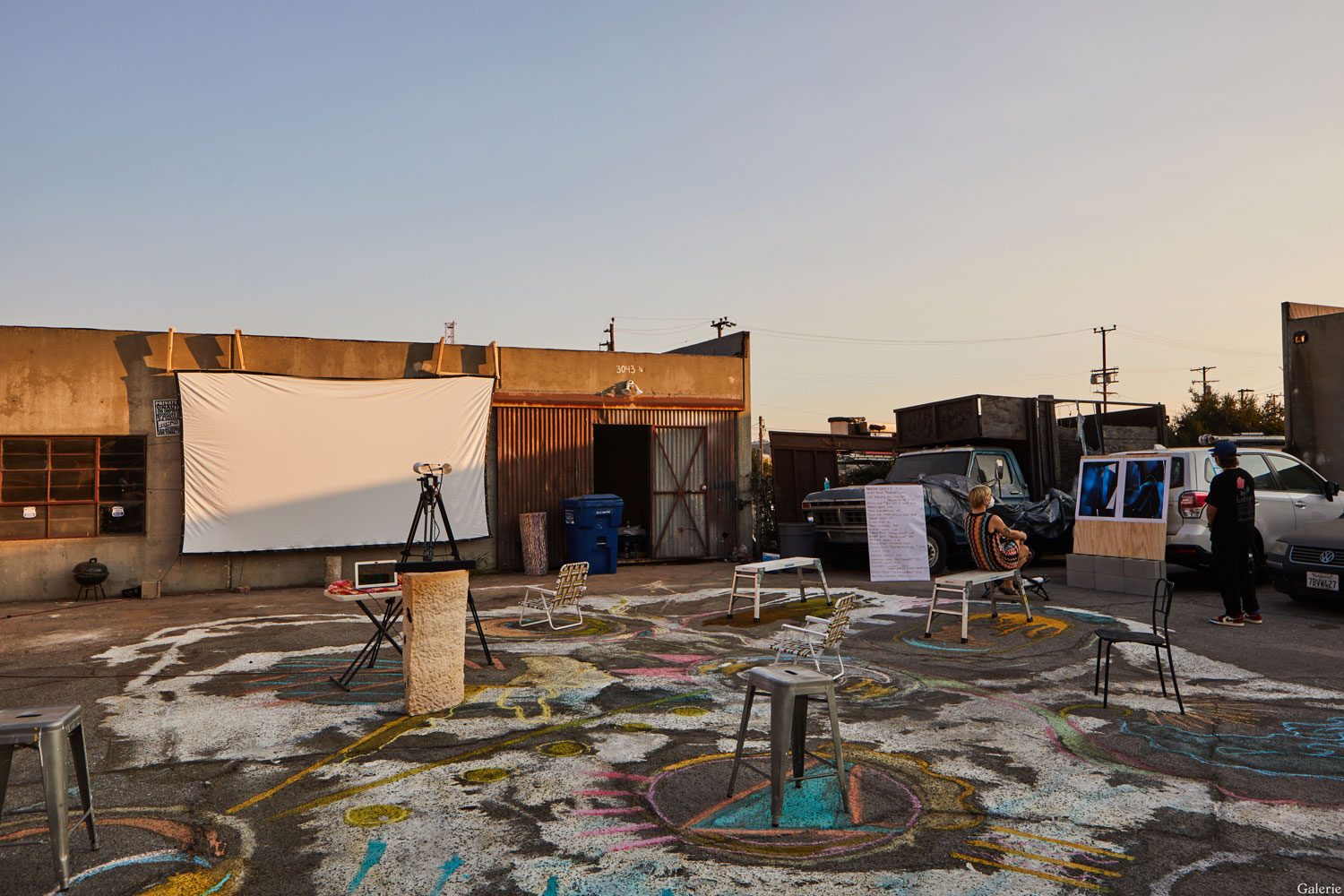 Artist and Black Lives Matter cofounder Patrisse Cullors and her University of Southern California art school pals Alexandre Dorriz and Noé Olivas were looking to develop an entirely new ecosystem in the Antelope Valley when the opportunity arose two years ago to take over a 1965 grocery turned liquor store in Inglewood. "It was this concept of freeing the land, a place where artists and activists and abolitionists would come together," says Olivas, noting the trio opened the location in late February with an acclaimed exhibition examining the decade of activism behind ballot measure R, which passed on March 3 and gives the Los Angeles County Sheriff Civilian Oversight Commission power to directly subpoena sheriff department personnel while requiring the commission to develop a jail reduction plan.
In recent months, the Crenshaw Dairy Mart team has adorned the roof with an illuminated BLM logo, enlisted visiting artists Oto-Abasi Attah and Paul Cullors to paint a mural of late L.A. rapper Nipsey Hussle, and organized a Juneteenth celebration.
They are also delivering art supplies to Lauren Halsey's Summaeverythang Community Center and have recently launched the Inglewood Community Fridge, which distributes free groceries to locals. "It's a full-circle moment," says Patrisse Cullors. "We're able to provide, this time for free, physical sustenance to the community, not just art. I believe all communities need art, but this is a very beautiful homage to the Dairy Mart itself."
A version of this article first appeared in print in our 2020 Winter issue under the headline "California Dreamin'." Subscribe to the magazine.
Next Post