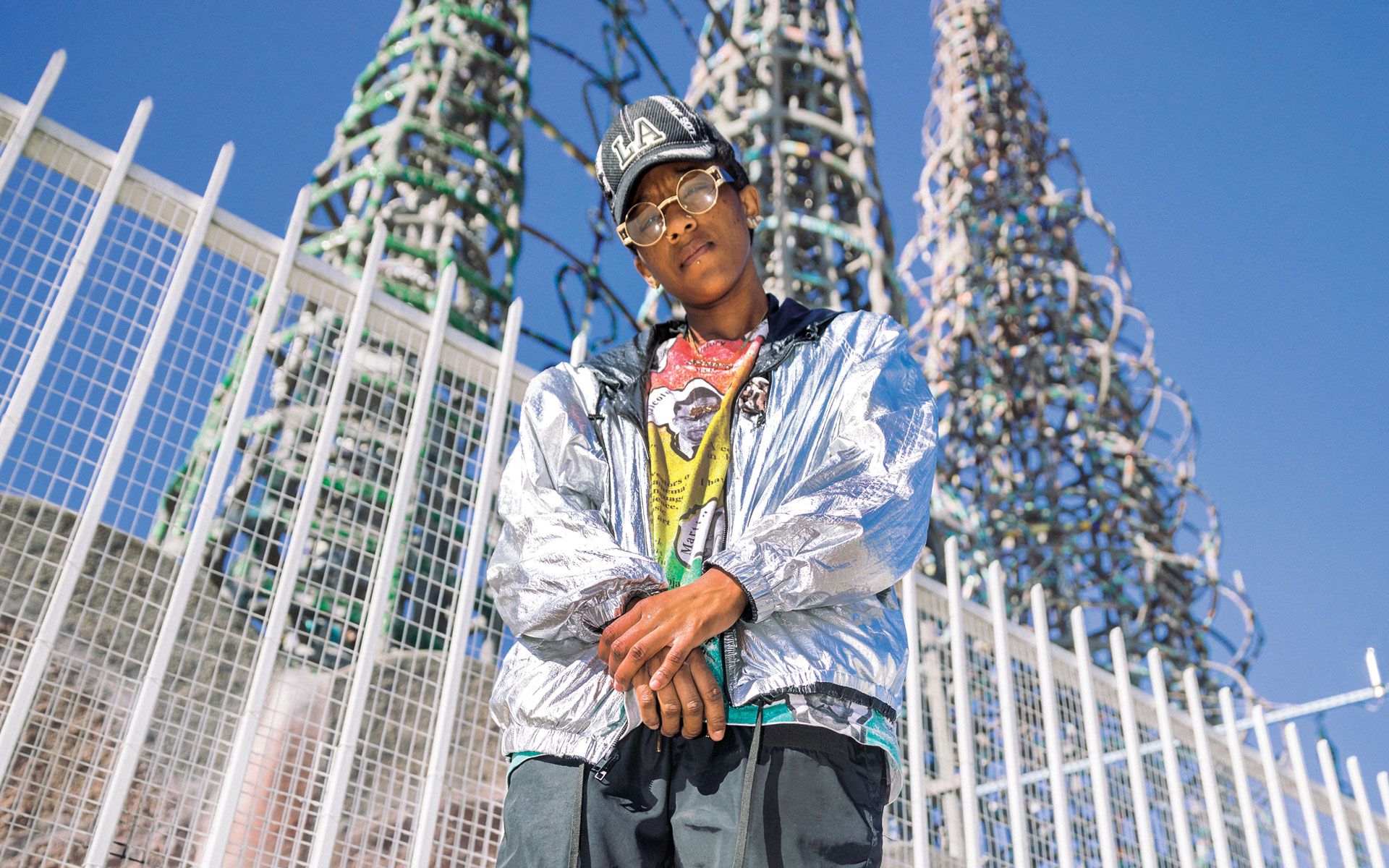 The Surprising Way Artist Lauren Halsey Is Supporting Her L.A. Community During COVID-19
The promising talent launched a fresh produce program in Compton and Watts with the help of family, friends, and her studio
Buzzy young artist Lauren Halsey blends painting, sculpture, and architecture into a reflection and celebration of South Central Los Angeles, where her family has lived since 1927.
While she may be known for her much-praised solo exhibition at the Fondation Louis Vuitton in Paris, winning the Frieze Artist Award in 2019, and an exhibition earlier this year at David Kordansky Gallery, her work is so deeply tied to community building that when a space next to her studio opened up last year, she began plans to create a local center called Summaeverythang.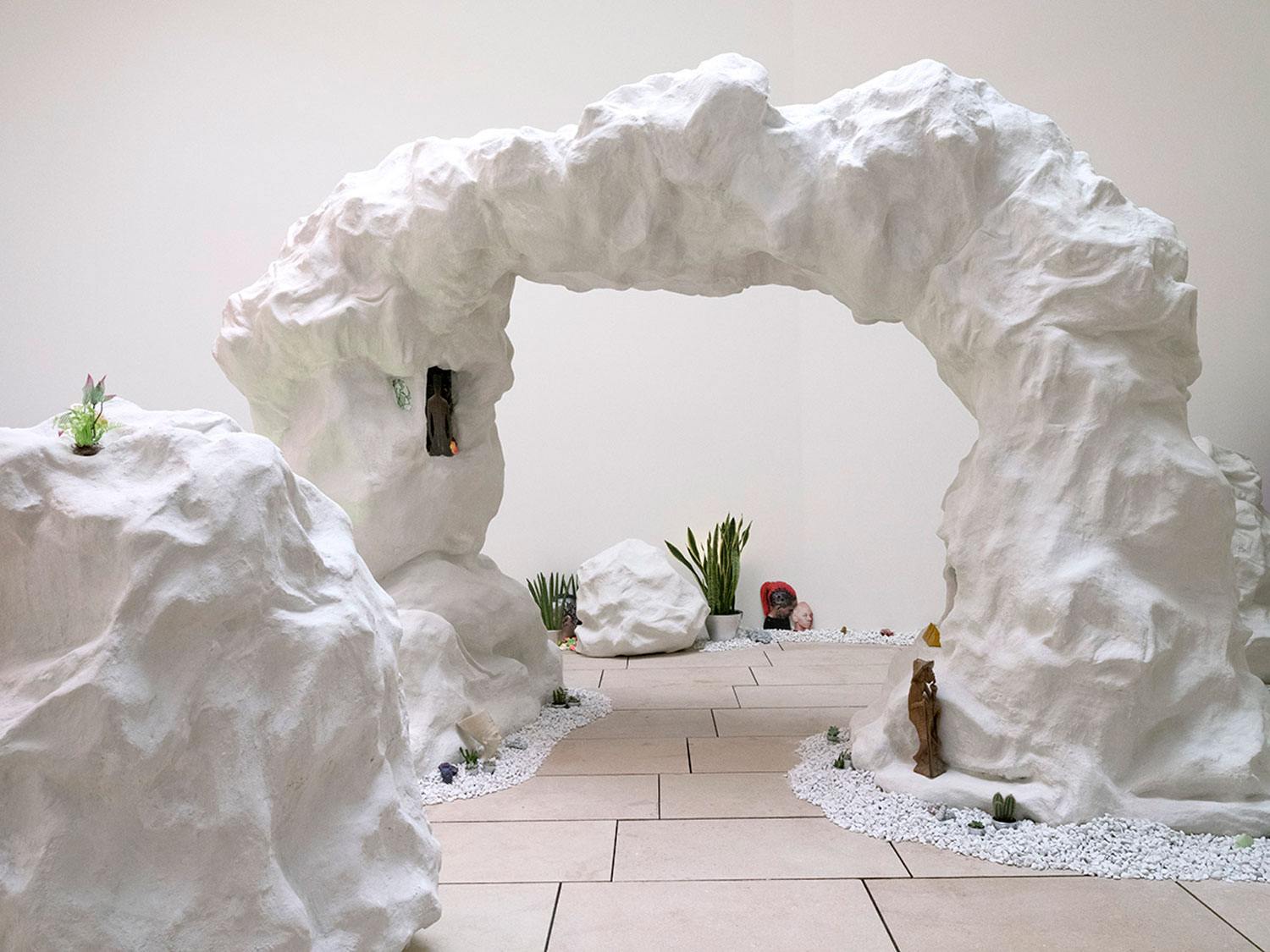 Planting the seed: After COVID-19 interrupted plans for the complex, she redirected the center's funds to build a food program that addresses the lack of healthy fruits and vegetables in the area. "Being in a food desert and unsatisfied with the lack of organic anything at grocery stores, I wanted to react to that violence. Produce is wilted and drenched in pesticides, but 20 minutes west there are beautiful bouquets of kale the grocery. Now, we're giving the best of the best of produce in L.A. county for free."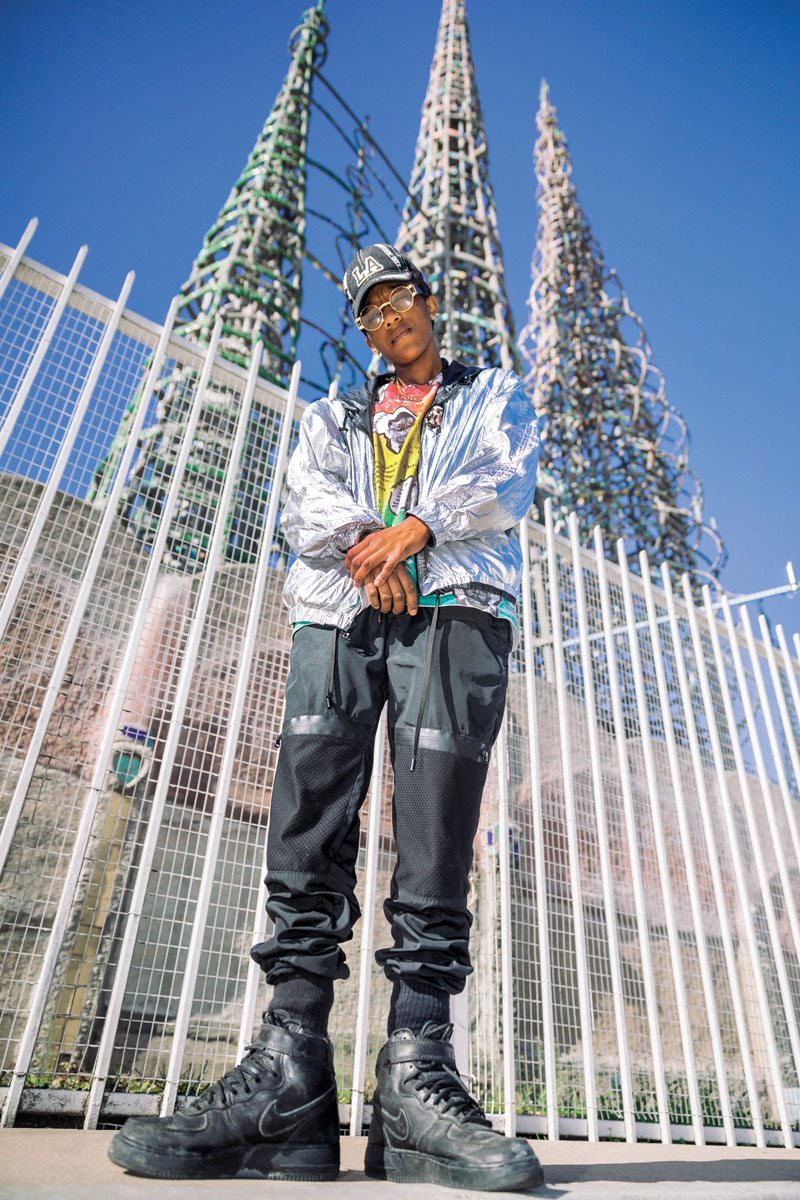 The Bigger Landscape: The food program has become an extension of the artist's work style, relying on others to support her mission. "There's a collaborative ethos with everything that happens in my studio, and naturally, it extends into the produce distribution. My mom, cousin, girlfriend, and I pack 600 boxes per week."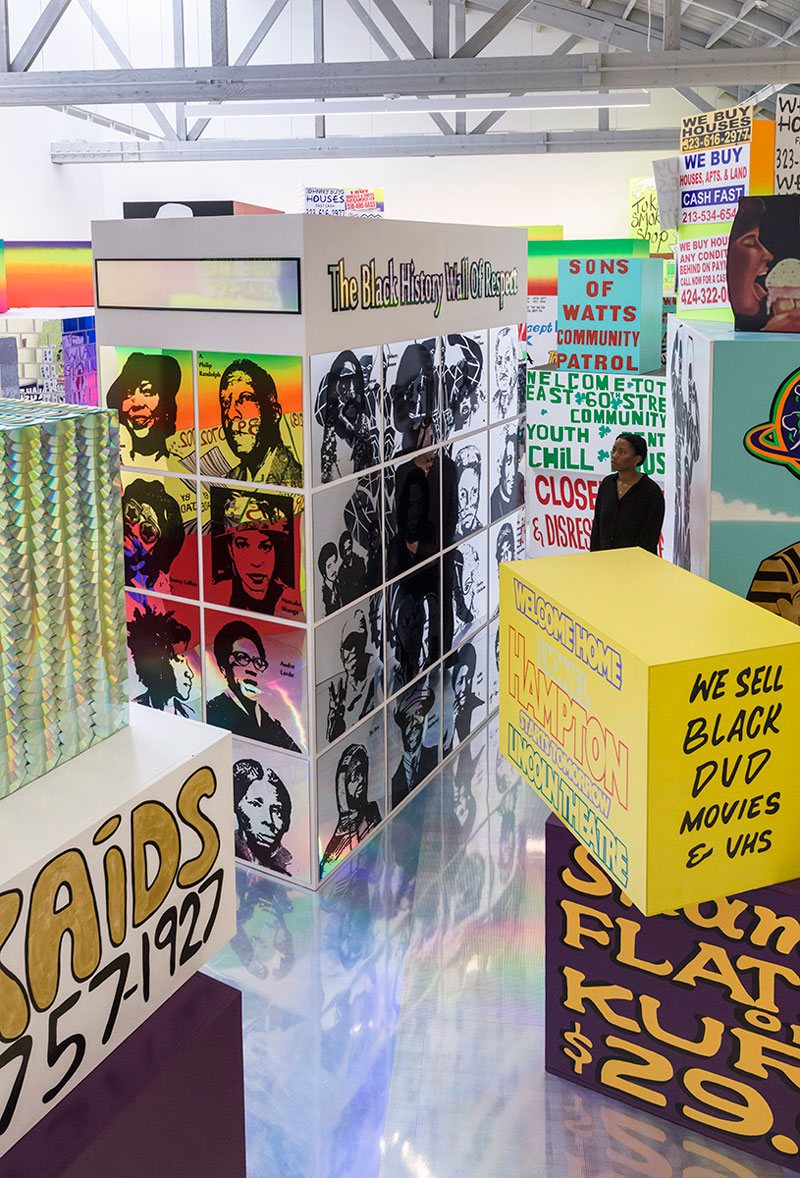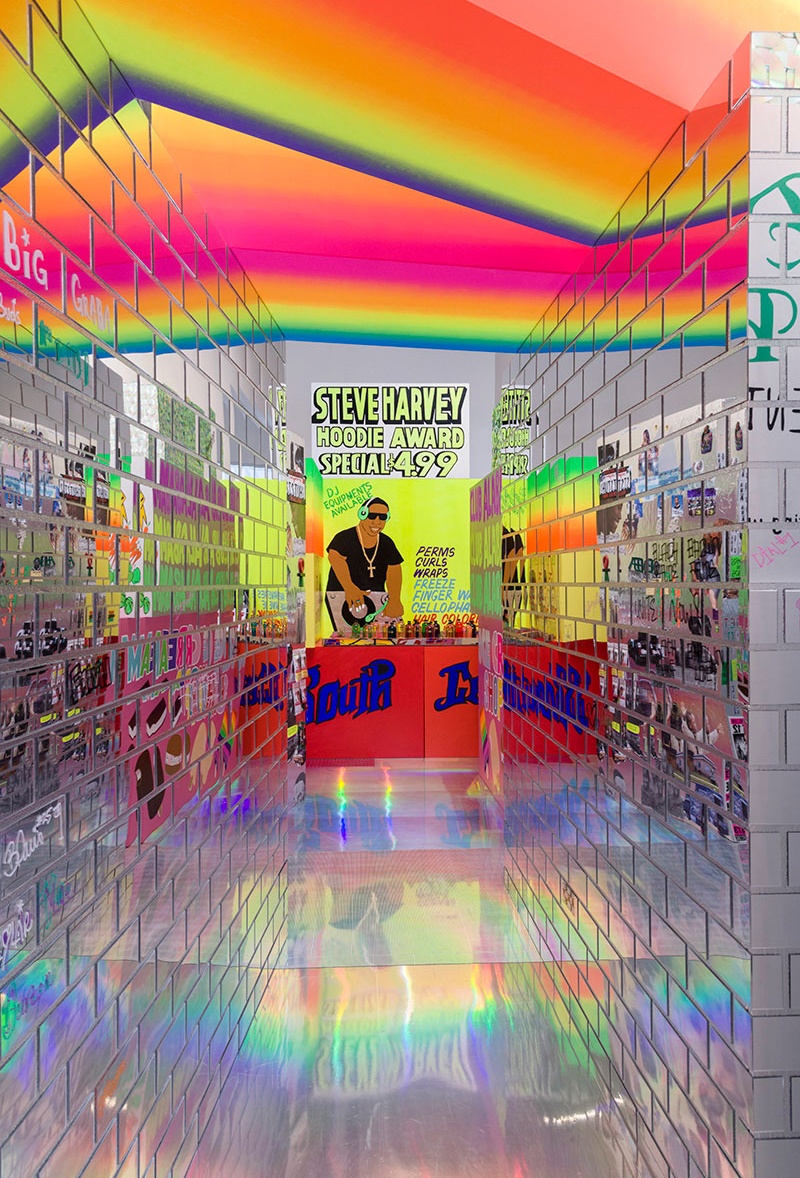 Weekly Routine: "Never did I imagine that I would have hacked organic produce and would be doing a food assembly line and ordering refrigerated trucks. On Friday, we bring the boxes to Watts and have 200 people waiting for us. We're there every week and see the same families. It's become a thing; it's much more soulful than just here's a box."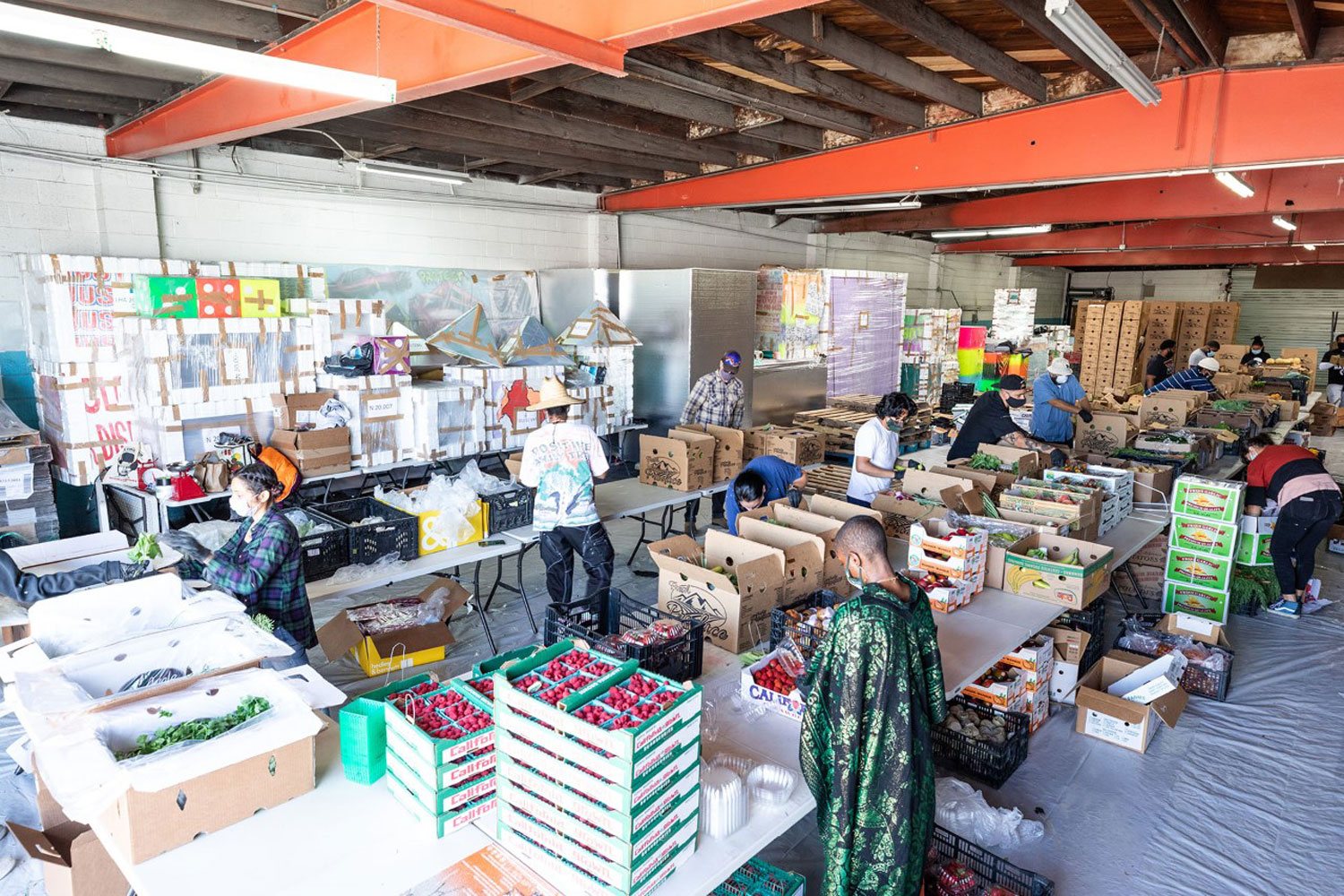 Growing a garden: "The program will exist weekly until late next summer. After the coronavirus has chilled out, we will open a funk garden, which will feature sculptures by me, my friends, and neighborhood kids."
A version of this article first appeared in print in our 2020 Fall issue under the headline "The Power to Transform." Subscribe to the magazine.
Next Post