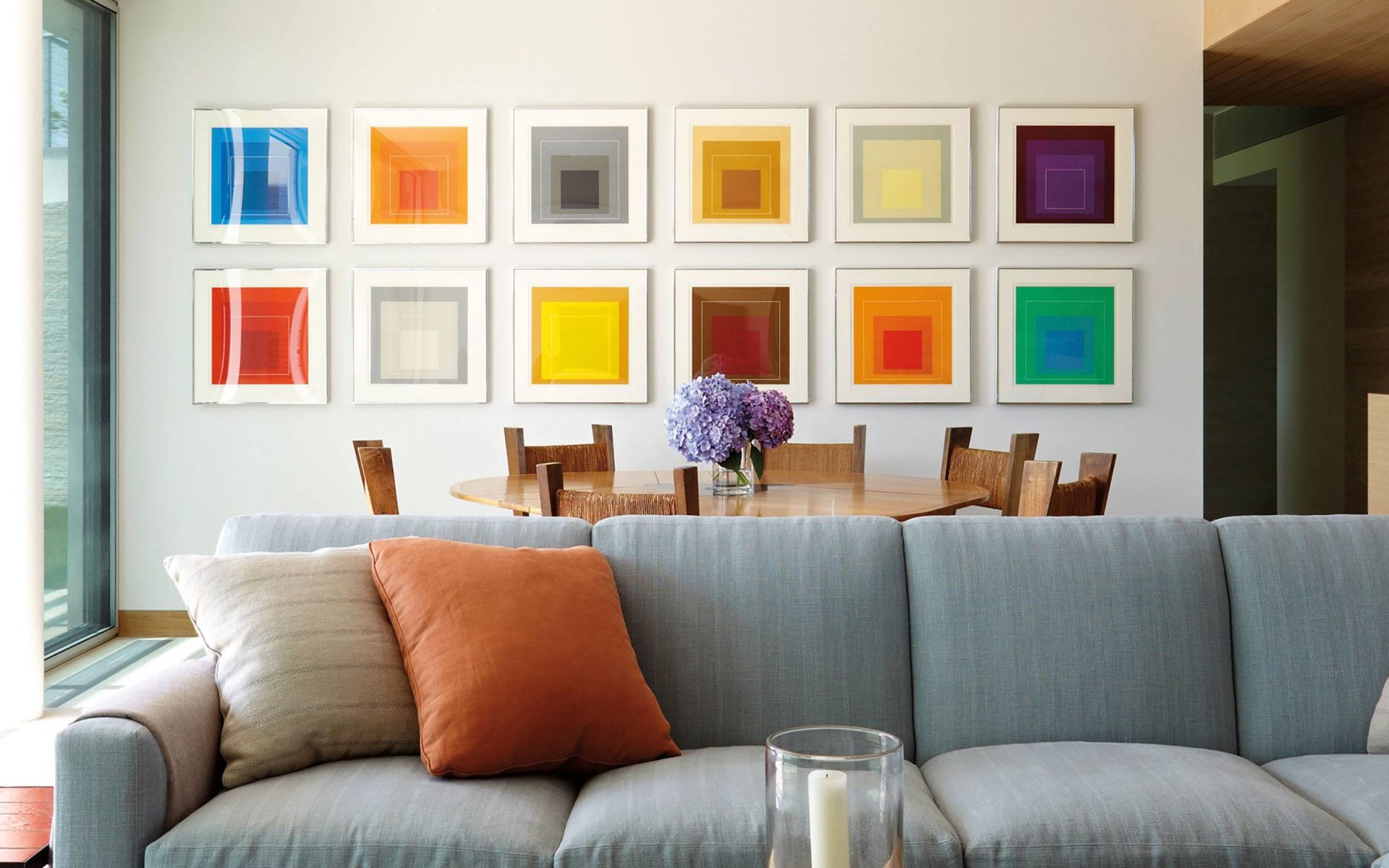 Lee Skolnick and Robert Stilin Create a Modern Hamptons Escape
Architect Lee Skolnick writes about conjuring a multilayered retreat for Laura and Steve Riggio
A version of this article first appeared in print in our 2016 Summer issue under the headline "Superb Geometry." Subscribe to the magazine.
Without a story, a house has no soul. The themes can originate in the landscape and emerge from the character of its residents, to be composed into the design of a singular dwelling that uniquely embodies its place, time, and the people who call it home.
Laura and Steve Riggio—he is the former CEO at Barnes & Noble, she was a teacher of preschool children—were friends of mine who shared strong values of familial closeness, a love of the natural Long Island landscape, a highly developed appreciation for the rich, uplifting experience of living with art that has personal meaning for them, and a desire for open and flexible spaces with abundant light and views.
From the moment we started discussing the project, we had a sympathetic resonance—we would focus on what it means to inhabit that magical realm between ocean and land, where the shifting sun, sea, sand, and sky influence and inform how we live our lives, and how we inhabit the world and our homes.
[See more photos of this home by Lee Skolnick]
The 10,000-square-foot house would be modern, of its time. Envisioned as a very light bridge, it floats above the land, while being firmly anchored to the ground by stone bases at either end. Conceived of as a fluid composition of simple geometric forms, these elements reduce the scale of the building, belying its actual size and preventing it from overpowering the landscape.
These cubic volumes are arrayed along extended, flowing horizontal lines, creating a sensuous relationship with the land. They are softened in dialogue with carefully placed, curving forms that draw the eye ever outward to the horizon.
Recommended: William T. Georgis Revamps a Midcentury Marvel in Southern California
Like the stories of our lives, the diverse components of the house would be layered, revealing new and unexpected shapes and views as one moves through its interpenetrating spaces or circles its multifaceted exterior. The rich combination of exterior and interior materials would form a relaxed continuum, as well as a dynamic yet sensitive background on which to display the Riggios' collection of modern art.
The carefully juxtaposed integration of limestone, travertine, sandstone, stucco, Alaskan yellow cedar, bleached oak, bronze, aluminum, and glass was orchestrated to enhance and elaborate upon the house's simple narrative. There would be no stark contrasts but instead, a gentle, subtle progression from strong and solid to light and airy.
[See more photos of this home by Lee Skolnick]
I have always believed that the eye and mind are enriched by a panoply of textures and tones, forming a sensuous environment, visual interest, and strong evocation. Like a symphony that modulates through different keys and instrumentation, without ever losing its essential themes, the experience of the house would be embodied in a coherent composition.
As we continued to develop the design, we agreed that it was imperative to create numerous places where art could be accommodated and appreciated in an organic manner, with many specific opportunities for the display of key pieces. A collection of colorful found letters by Jack Pierson has been hung in a skylit hallway. An Alexander Liberman painting surprises at the top of a free-floating staircase.
Of particular personal significance for me was the very strong bond Steve and I share through our mutual love for playing and listening to music. Steve has an impressive collection of guitars, and I took enormous pleasure in arranging them in a music room we designed together to serve at various times as an intimate gathering place or as a private refuge.
We designed the spaces of the house around how the Riggios' extended family would use it, with 15 or more people in residence on many weekends. With this in mind, we put great importance on the creation of a home furnished and finished with an eye toward casual comfort and discerning taste. To achieve this, we worked with the talented, New York– and East Hampton-based interior designer Robert Stilin, who tuned into Laura's love of natural tones and textures, as well as her informal style.
Recommended: Inside Bosco Sodi's Sprawling Red Hook Studio
We designed the spaces to have a combination of both private and open places in which to relax, enjoy the art, chat or read, be transported by music, or simply sit and watch the weather. As with all great stories, in the end, the plot dissolves as the themes take on their own life. Our desire to craft a unique story has culminated in what is now simply a gracious environment—a family home. And what began as a pleasant casual friendship between our families has evolved into a lifelong warm and intimate bond.
Next Post