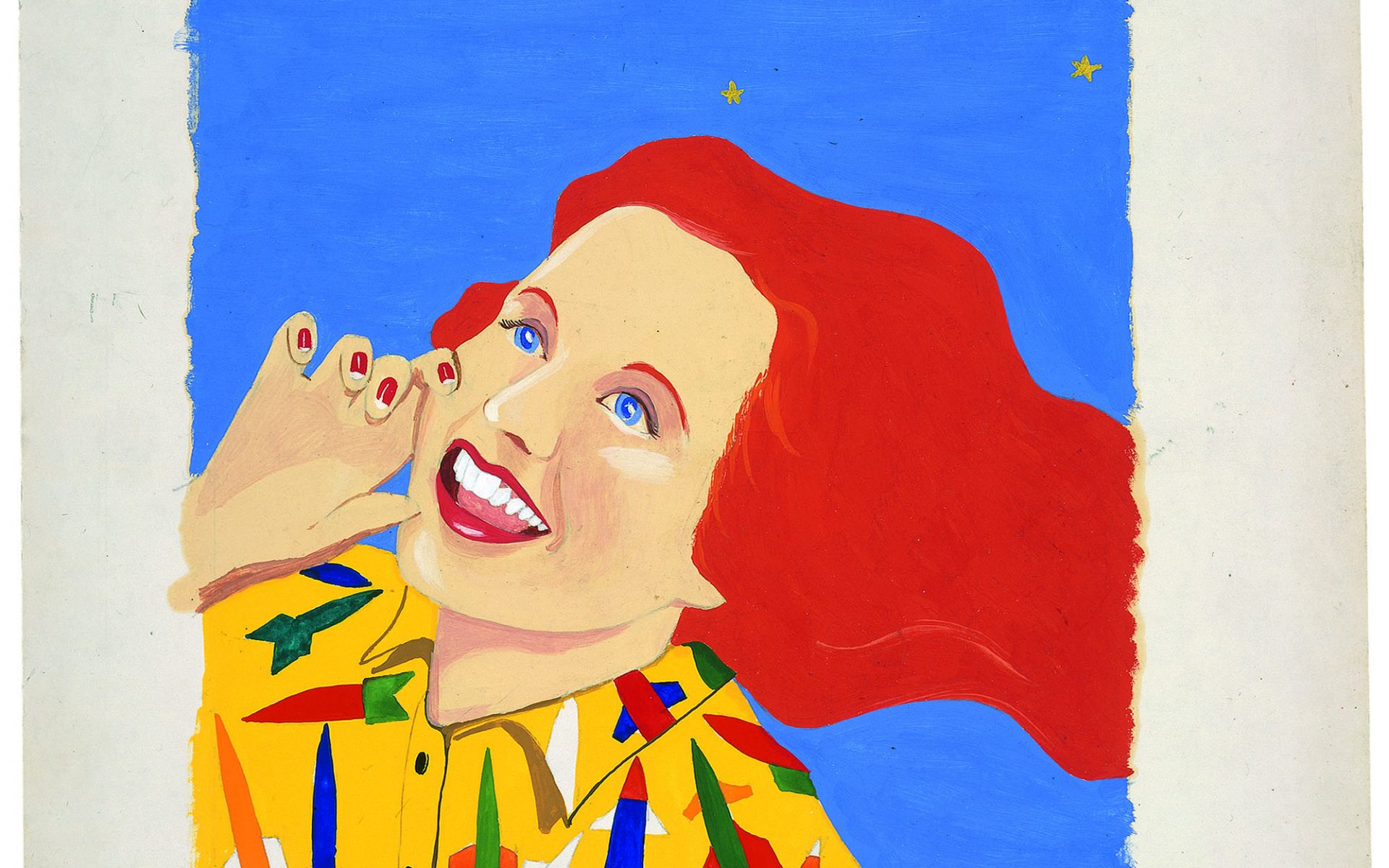 Larry Gagosian Curates Showstopping Booth at the Seattle Art Fair, and Other Opening Day Observations
Gagosian even goes so far as to acknowledge Seattle as a city of tomorrow
Seattle, one of the fastest-growing cities in the United States, is home to Amazon, Microsoft, and Starbucks. So it makes perfect sense that it should have an art fair—at least to dealers and regional collectors, too.
Founded in 2015 by art collector and tech billionaire Paul Allen and produced by his company Vulcan Arts + Entertainment and Art Market Productions, the fair, which opened yesterday at the CenturyLink Field Event Center, began with 62 international galleries. Now in its fourth edition, it hosts more than 100 exhibitors from 35 cities around the world.
"The fair is a boost in the arm for Seattle," Henry Art Gallery director Sylvia Wolf told Galerie on opening day. "It introduces people in the area to the broad range of artistic production in contemporary, modern, and historical art. It's a fabulous opportunity for someone who wants to dip their toe in the water or someone who's already deep into collecting the visual arts."
Recommended: Meet Game-Changing Seattle Gallerist Mariane Ibrahim
Although major global galleries such as Pace, Perrotin, Paul Kasmin, Petzel and Mizuma, and Gana Art have participated in the past and did not return this year, established international dealers like Gagosian and David Zwirner keep coming back. Gagosian even goes so far as to acknowledge Seattle as a city of tomorrow with its futuristic exhibition "Out of This World: Artists Explore Space," curated by Larry Gagosian himself.
While featuring some space-age gems, including Ed Ruscha's painting on paper Even Though He's Light Years Away, His Heart Belongs to Me (1963), portraying a young woman in a rocket-patterned blouse looking to the stars, and Andy Warhol's Astronauts (1963), a black-and-white rendition of American spacemen roughly silk-screened on a large piece of paper, the showstopper in Gagosian Gallery's front-and-center booth is Mike Kelley's installation Gospel Rocket (2005), made up of a movie marquee, videos of a gospel choir, and a black rocket whimsically sheathed in a golden church robe.
David Zwirner—located opposite Gagosian at the entrance of the fair—offers a selection of works by gallery artists, including a dynamic suspended metal sculpture from 1959 by Ruth Asawa and a new group of sculptures from Isa Genzken's ongoing series of concrete radios, Weltempfänger (World Receiver), which was on hold by a major museum. Works in the booth range in price from $10,000 for small photographs by Wolfgang Tillmans and Josh Smith's monotypes to $850,000 for Asawa's intricately woven wire piece.
"Seattle is a 21st-century city," Zwirner director Robert Goff asserted at the collectors' preview. "There are a lot of great collectors here, and there are others that are just emerging. We feel that the entire West Coast of the United States has great potential, and thus bring the kind of booth that we would bring to Frieze or any other fair. We want to start conversations, and sometimes those conversations continue through the year and turn into good relationships."
A key player in shaping this year's edition of the fair is its artistic director, Nato Thompson. A curator at Creative Time for 11 years before taking on the role of artistic director of the newly founded East Coast kunsthalle Philadelphia Contemporary in 2017, Thompson has put together a group of projects, performances, and talks to give the fair a diverse, creative edge.
"It's like cooking, where all of the ingredients have their own role," Thompson told us as we prepared to watch Survival Research Lab's battle between live robots on CenturyLink Field's plaza. "Here we are in front of a bunch of robots that are going to be hulking and greasy and monstrous. We've got a video by a Philly artist, a single mom [Jennifer Levonian] who's trying to make ends meet in a gentrified neighborhood, and indigenous artists [Charlene Vickers and Maria Hupfield] who are doing sacred ritual performances, along with Trevor Paglen presenting a satellite that's going to be launched into space in August. It's not like there's any one theme; its more like there are different tendencies, different tones—some are soft, while others are aggressive. I think of it as a stew. It's people-friendly, but not that much different than what I did at Creative Time."
Recommended: Pee-wee's Playhouse Designer Debuts Far-Out Work at Seattle Art Fair
Wayne White, an artist who won three Emmys for his production design on the 1980s children's television show Pee-wee's Playhouse, is presenting a pair of giant puppets as one of Thompson's featured projects and a solo booth of paintings with Joshua Liner Gallery. The 14-foot-tall puppets portray pioneer women Mary Ann and Louisa Boren, who helped settle Seattle in the 1850s, while the canvases at Liner are text paintings, in which White adds his own witty words to found, thrift store landscapes that relate to the regional environment. Priced between $4,500 and $25,000, a few of the works found collectors during the opening.
It didn't take long for Seattle's Greg Kucera Gallery to sell the four figurative paintings it brought to the fair by local emerging artist Anthony White, a recent graduate of Cornish College of the Arts. Depicting such neo-Pop art subjects as hipsters taking selfies in graffiti-covered mirrors and still lifes of gadgets, burgers, and nail polish, the inventive artworks—priced at $2,500 each—were painted by the artist with a colorful palette of a polyester material extruded from a doodling device. "The material has a kind of cheap glamour to it, which personifies a lot of the things he's interested in painting," said Kucera.
A number of other exhibitors chose to gamble on emerging artists, with Miami's Mindy Solomon Gallery offering comical canvases resting atop painted papier-mâché objects ($1,800 to $2,500) by a German-born, U.K.-based artist with the moniker Super Future Kid; Vancouver's Fazakas Gallery highlighting a group of 20 embroidered felt collages ($500) with indigenous Native American shapes by Charlene Vickers; and Los Angeles's Samuel Freeman Gallery presenting a playful solo booth installation of expressionistic paintings riffing on classical symbolism in American culture by Frank J. Stockton, a recent MFA graduate from UCLA.
Playing it safer, New York's Michael Rosenfeld Gallery, which is back at the fair for the third consecutive year, has brought modernist masters, including landscape paintings by Fairfield Porter and abstract canvases by Hans Hofmann, Norman Lewis, and Alma Thomas. Spanierman Modern, also from New York, has a marvelous suite of figurative Harlem Renaissance drawings from the 1920s by Hilla Rebay, an artist and founding director of the Guggenheim Museum.
St. Louis's William Shearburn Gallery decided to mix it up with some new works by contemporary artists, including a painting fresh from the studio by Peter Halley, and modern and contemporary resale pieces by Henri Matisse, Robert Motherwell, and Ellsworth Kelly—with reserves, interest, and sales on the three works.
Recommended: Inside Beth Rudin DeWoody's Art-Filled Bunker in South Florida
"I did the fair last year and was really pleased with the results," Shearburn told Galerie. "I sold enough during the fair to cover my costs, but afterward a couple of the collectors I met followed up, which led to more sales. I returned earlier this year to explore the museum scene, in order to get an idea of what's here. I see it as a developing scene with great potential."
That's a sentiment shared by Beth Rudin DeWoody, who is part of one of the Collectors Conversation panels at the fair. "I've been coming since the beginning, DeWoody said at the preview. "I love Seattle. I have friends here. The city has amazing private collections, which I love to visit. The fair is really fun. It's good to see galleries that you don't normally see, and I like to support it."
The Seattle Art Fair runs through Sunday, August 5, at the CenturyLink Field Event Center.
Next Post