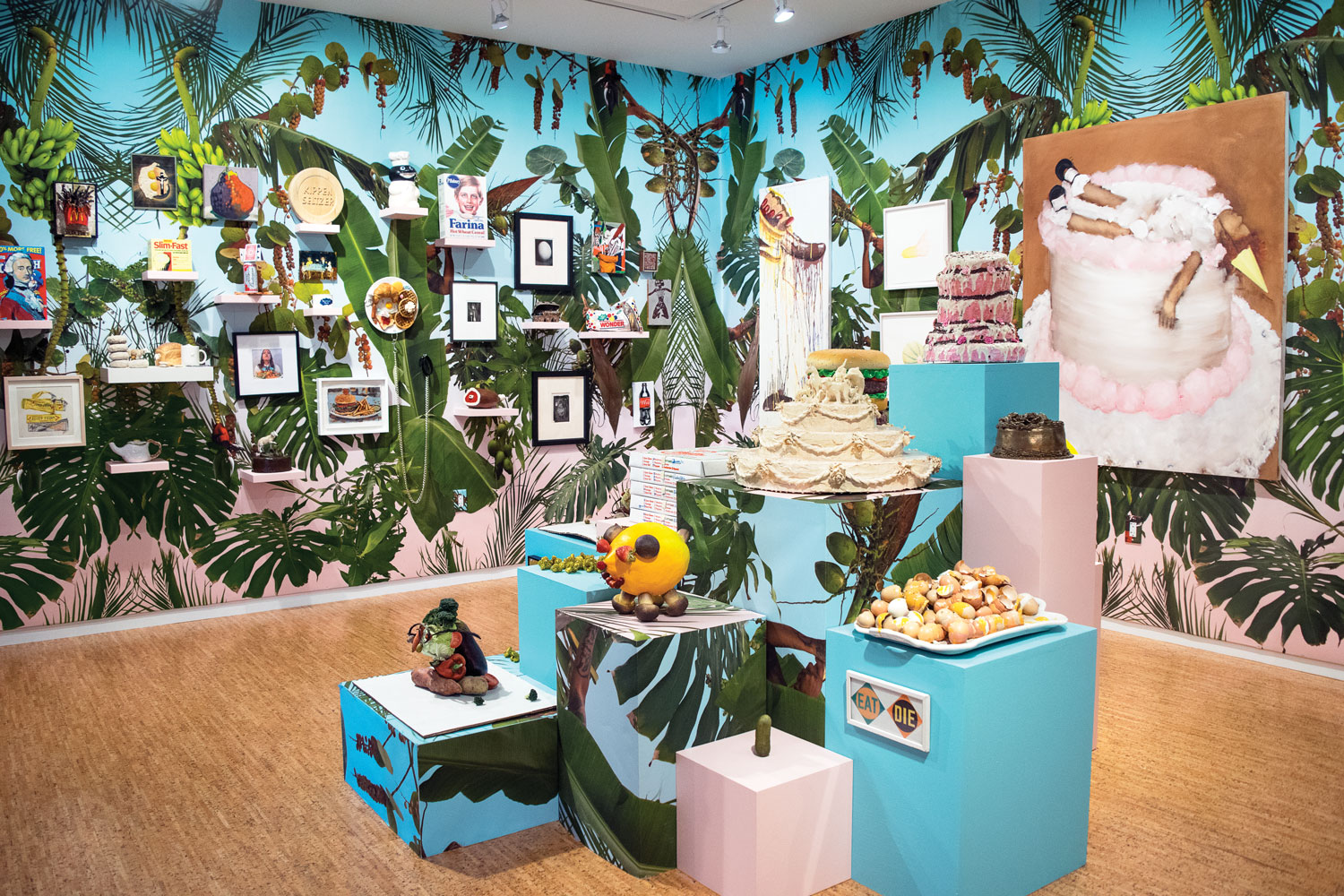 Inside Beth Rudin DeWoody's Art-Filled Bunker in South Florida
The celebrated collector creates a private lair for her eclectic blue-chip collection
When super-collector Beth Rudin DeWoody created the Bunker, her new facility in West Palm Beach for displaying and storing works from her vast trove of contemporary art, she didn't intend for it to be open to the public.
But ever since a December opening party attended by nearly 600 guests, including reporters from local papers and The New York Times, the Bunker has attracted a lot of public interest.
"We're getting calls from the concierge of the Breakers hotel about people who want to come over," DeWoody says. "Unfortunately, we really can't do that. It's not zoned as a museum."
Recommended: Art Patron Beth Rudin DeWoody's Berkshire Diary
The idea for the Bunker arose from a simple need. DeWoody's collection, totaling some 10,000 pieces, had long ago outgrown her homes in Los Angeles, New York, and West Palm Beach. So when she learned a few years ago that a 20,000-square-foot former munitions factory in West Palm was available, she jumped at the opportunity. After acquiring the 1925 Art Deco building, she undertook minimal interventions—meeting egress requirements, upgrading climate controls, redoing bathrooms.
"The building is beautiful on its own," she says of the Bunker, a name she chose because of its location on Bunker Road, in a previously industrial area that's home to a thriving antiques district.
The building's gallery spaces can display close to 500 works, and it has viewable storage for a few hundred more. Visits are by invitation only, though DeWoody plans to open up the Bunker during big cultural events, especially at the time of Art Basel Miami Beach and the nascent Palm Beach Art Weekend, in early December.
DeWoody, who began collecting as a teenager, has amassed an enormous range of art, favoring works that are eye-catching, playful, and often provocative. Combing through her holdings with curators Phillip Estlund, Laura Dvorkin, and Maynard Monrow allowed her to get reacquainted with pieces she hadn't seen in years—among them a group of Op Art paintings that are now displayed together at the Bunker. It's one of several themed sections created for the inaugural installation.
Recommended: 10 Emerging Artists to Watch at Art Basel Miami Beach 2017
Others include silver-toned works, art about art, and food-related art, which gets its own riotous room, featuring cake sculptures by Louise Erhard and by Vincent Olinet alongside Olaf Breuning's lemon-shaped pig with strawberries for eyes. "This wasn't about pulling out my most famous art but the quirky things," says DeWoody. "I wanted it to be fun."
A trustee at New York City's Whitney Museum and the Hammer in L.A., DeWoody is an active lender to exhibitions, and works will rotate in and out of the Bunker as they head off to various destinations. But the big turnover will happen annually, at year-end, around the Palm Beach Art Weekend.
DeWoody, who has been coming to Palm Beach since childhood and still spends winters there with her husband, photographer Firooz Zahedi, hopes that buzz around architect Norman Foster's expansion of the local Norton Museum of Art will raise the community's cultural profile. Will that add to the number of people asking to visit the Bunker? "We'll work it out," says DeWoody. "This is still very new—but it's exciting to think of Palm Beach and West Palm as a true art destination." 
Click here to view more photos of the Bunker.
Next Post