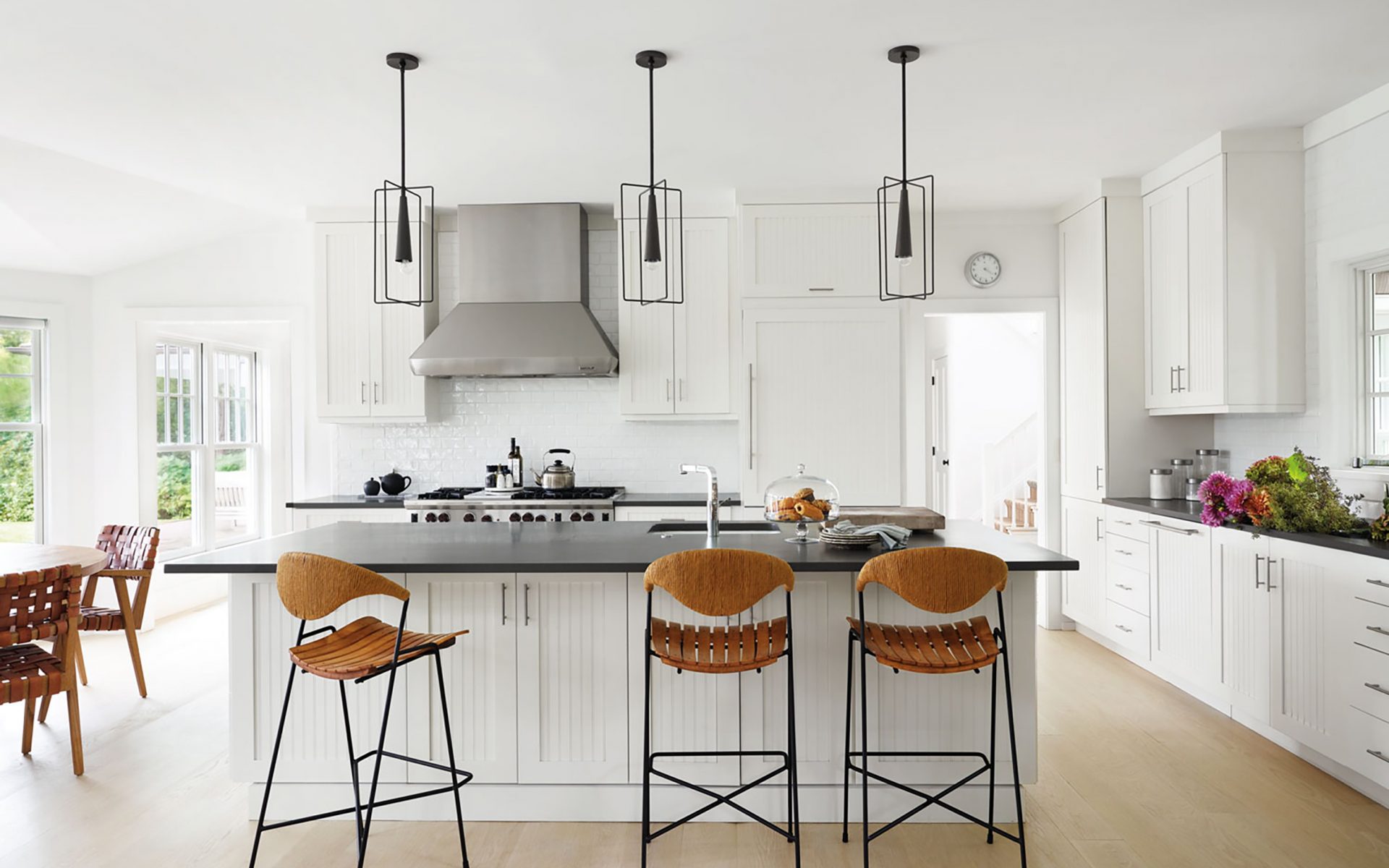 Why the Open-Plan Kitchen Could Be Killing the Antiques Market
A new article suggests that people don't use dining rooms anymore and it's causing a decline in the value of antiques
Over the past decade, the kitchen has inarguably become the most common gathering place in the home. A staple of the modern kitchen is ample seating, whether it's a long bar lined with stools, a comfy banquette, or even a full sitting area complete with sofas and armchairs. This humble room has more power than you might expect. A new report in the New York Times suggests that the open-plan kitchen might be responsible for a dramatic dip in the antiques market.
"It's the first thing people check when they buy a house," Brooke Sivo, director of American furniture and decorative arts at Bonhams in San Francisco, told the Times with regard to the status of the kitchen. "They know it's where everyone is going to congregate. People don't use dining rooms anymore."
Recommended: Designers Weigh In on the Rise of the Open-Plan Kitchen
As an example of the significant decline in the valuation of antique furniture, Sivo said that 20 years ago, a Regency mahogany dining table would have gone for upwards of $15,000. Over the summer, a Regency table that could seat 14 sold at Bonhams for a scant $1,187. Sivo went on to say that these days, it makes more sense for people to buy half a dozen barstools to put around their kitchen island than it does to spend thousands on a dining room table that will rarely be used.
With kitchens becoming the showstopper of more and more American homes, the article points out that the art market could potentially face a similar decline in coming years, as most people don't hang prized artworks in their kitchen.
While more formal antiques are having a low moment, Marsha Dixey, director of consignment at the Dallas-based Heritage Auctions, told the Times that there is still a ray of hope for the market. She noted that there has been an uptick in the sale of 20th-century designs, saying "the trend is toward clean, comfortable lines and a relaxed style."
Next Post