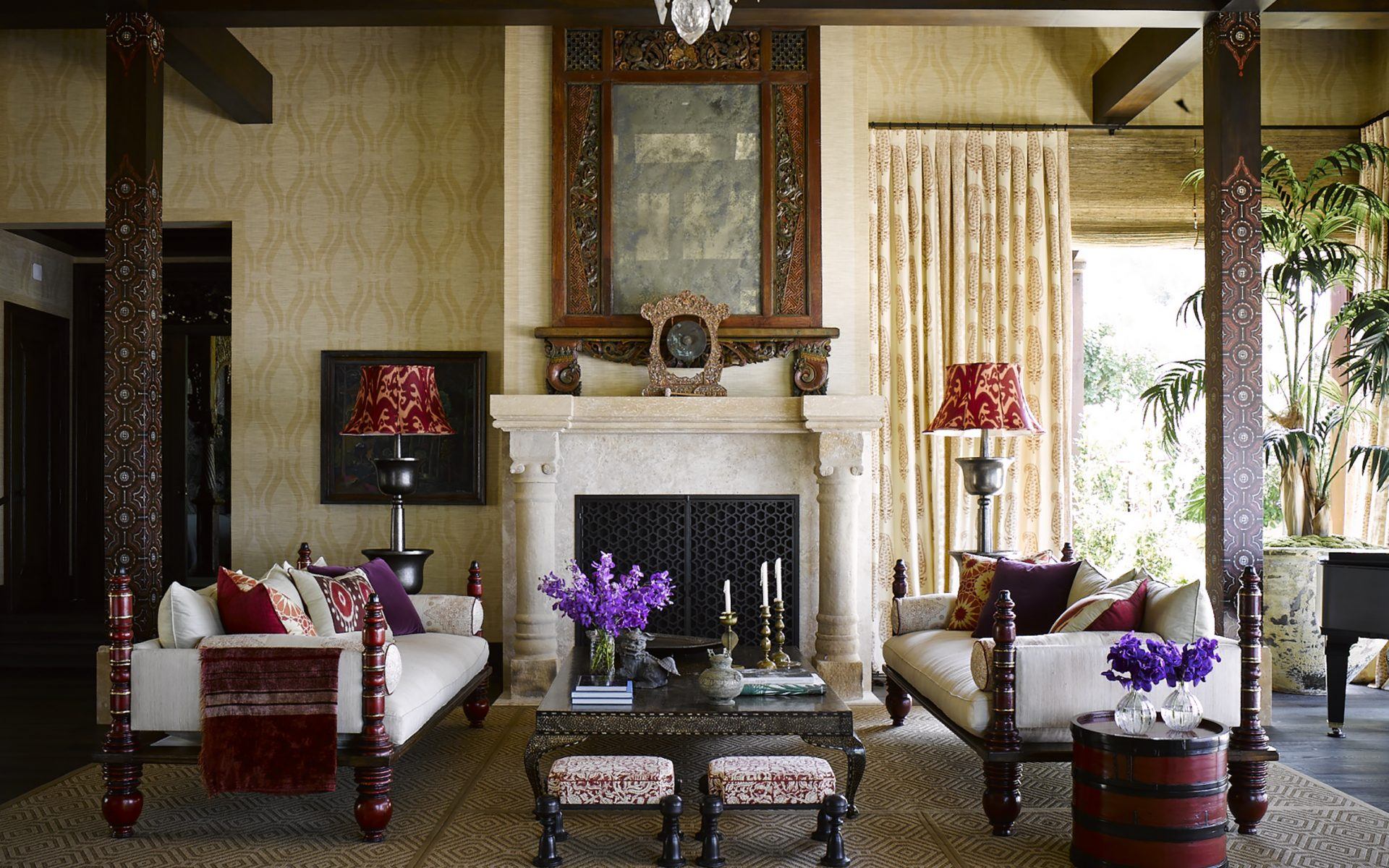 How Kathryn M. Ireland Is Disrupting the Design Industry
The noted interior designer's new website, The Perfect Room, offers customers the chance to buy curated interiors with a single click
What if creating a beautifully, thoughtfully designed room could be accomplished with just a few clicks? The acclaimed textile and interior designer Kathryn M. Ireland decided that it should, in fact, be that simple, and The Perfect Room was born.
The new digital platform, according to the designer, aims to be a one-stop-shop solution to luxury design, bringing high-end design directly to the client's door.
Ireland enlisted a high-profile team of fellow designers—Martyn Lawrence Bullard, Jeffrey Bilhuber, Rachel Ashwell, and Jeffrey Alan Marks—to contribute to the site and tap into their luxe portfolios. Each of the five designers offers a selection of predesigned rooms from which shoppers can choose. Once a room has been selected, the shopper can opt to purchase the full room (a choice that includes everything but the paint on the wall, though a shade is often suggested), the essential elements of the room, or a few accent pieces.
Recommended: Architect Lee Ledbetter Reimagines a New Orleans Landmark in the French Quarter
The prices range from a few thousand dollars to upwards of $60,000, depending on the room and the package. There's also a more traditional e-commerce element that allows customers to shop à la carte as well as an option to pay for a virtual consultation with a designer.
Ireland first got the idea after one of the interior design boot camps that she regularly hosts for decorating enthusiasts seeking guidance from professionals. "While we got a lot accomplished, there was a piece missing once the attendees returned home," Ireland tells Galerie. "Their spaces were close to done but needed—whether through styling or advice—that final touch."
While she acknowledges that there are certainly other sites that provide decorating services or e-commerce sites that feature products designed or loved by prominent designers, Ireland says what makes her platform unique is the access it offers to the high-end design market.
Recommended: 1stdibs Opens Sprawling New Gallery in Manhattan
"I wanted to create a service that provides luxury products paired with high-end service," she says. "Given that there is a great deal of accessible design, The Perfect Room aims to strategically target high-end design enthusiasts and affluent customers, offering them a tightly curated selection of goods and services."
The Perfect Room is indeed offering some of the industry's most seasoned brands, with products from Vaughan, Julian Chichester, de Gournay, and The Shade Store all available.
Though the site launched only recently, Ireland already has an eye toward the future.
"We plan to evolve the site so it continues to directly correspond with what consumers are looking for when it comes to an interiors refresh. This will range from adding new ambassadors, products, brand partners, and much more," she says. "I've already learned an entirely new business language, and I plan to continue to gain insight into the technology industry and learn how to position The Perfect Room as a successful digital design service."
Next Post