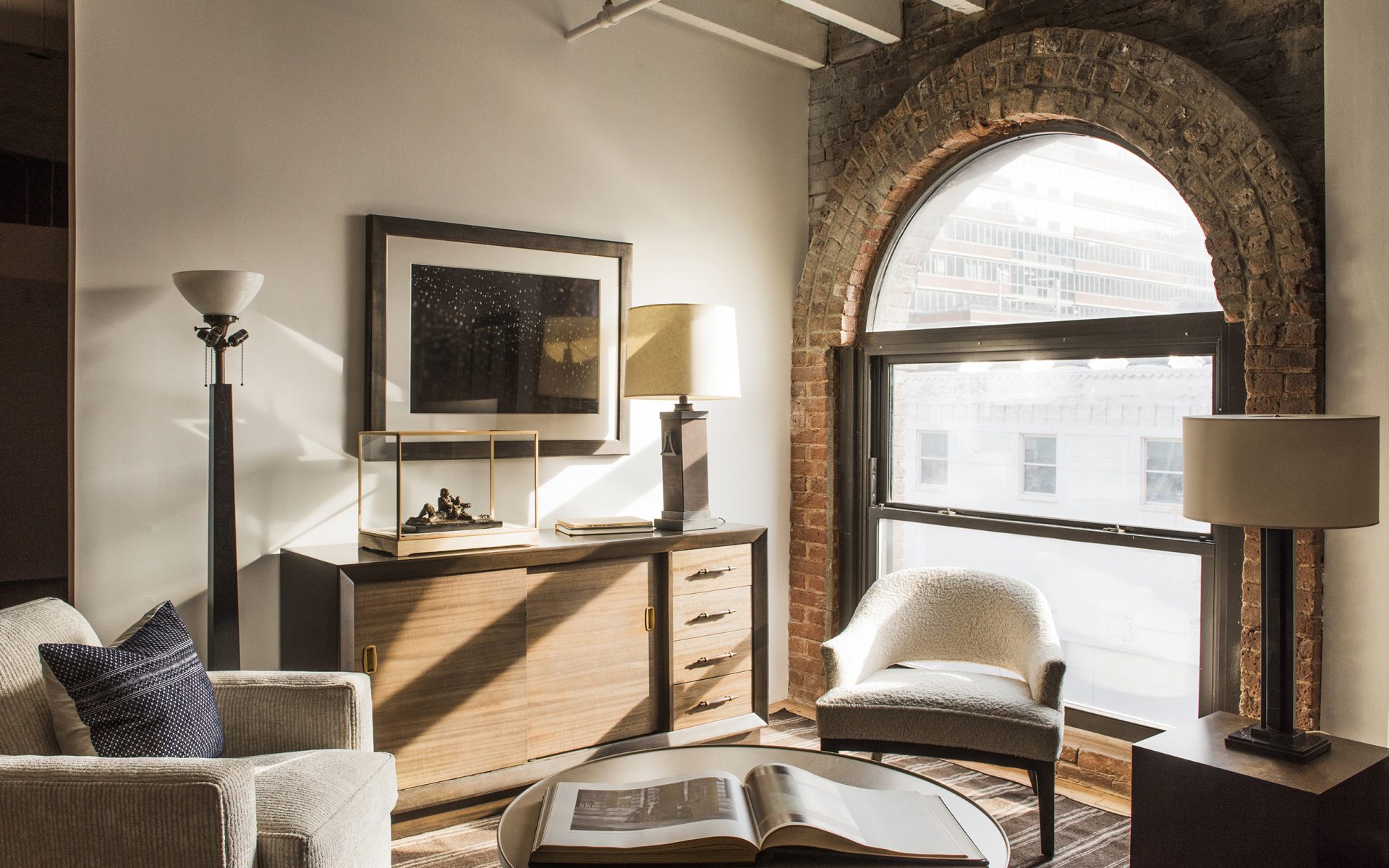 1stdibs Opens Sprawling New Gallery in Manhattan
The e-tail behemoth turns a former freight warehouse into the perfect setting for its roster of high-end dealers
After eight years at the New York Design Center at 200 Lex, the wildly successful e-commerce platform 1stdibs has relocated to an erstwhile warehouse in West Chelsea. The company, which brands itself as the leading marketplace for "the world's most beautiful things," has christened its chic new retail space the 1stdibs Gallery.
Designed by architecture firm Davies Toews, the new gallery is nestled inside the Terminal Stores building, a historic brick warehouse that opened to freight trains in 1891. Inside the newly renovated space, which measures 45,000 square feet, some 50 exhibitors have set up shop, including designer Sasha Bikoff, manufacturer Artemest, publisher Assouline, and the many dealers who already exhibit on 1stdibs' site, including J&D Oriental Rugs, Aero, and Charles Burnand.
The exhibitors' booths are accompanied by a cast of rotating exhibitions, including "The Line of Beauty," which showcases exquisite busts and pedestals that are the handiwork of buzzy Los Angeles design firm the Archers, and "Arrangements by Michael Anastassiades," a brilliant lighting display by Italian manufacturer Flos.
The brick-and-mortar outpost doesn't mark a complete return to traditional retail, however. 1stdibs, after all, began as an online platform, and it has implemented a few digital elements to enhance the in-store shopping experience. Using a smartphone, visitors can scan, save, share, and even purchase items in the gallery. For a more boutique experience, they can consult with the sales team in separate meeting spaces.
Recommended: 11 Fabulous Rooms at the Kips Bay Show House Palm Beach
"Our goal was to create a personalized shopping experience for consumers, collectors, and interior designers," says Cristina Miller, chief commercial officer of 1stdibs. "We want to serve customers in their preferred way to shop, whether that be in a physical store environment, online, or a combination of both, which is now made possible by our digital integration with our physical space."
The 1stdibs Gallery is now open at the Terminal Stores building, 269 11th Avenue, Lobby 4, 7th Floor, New York.
Next Post