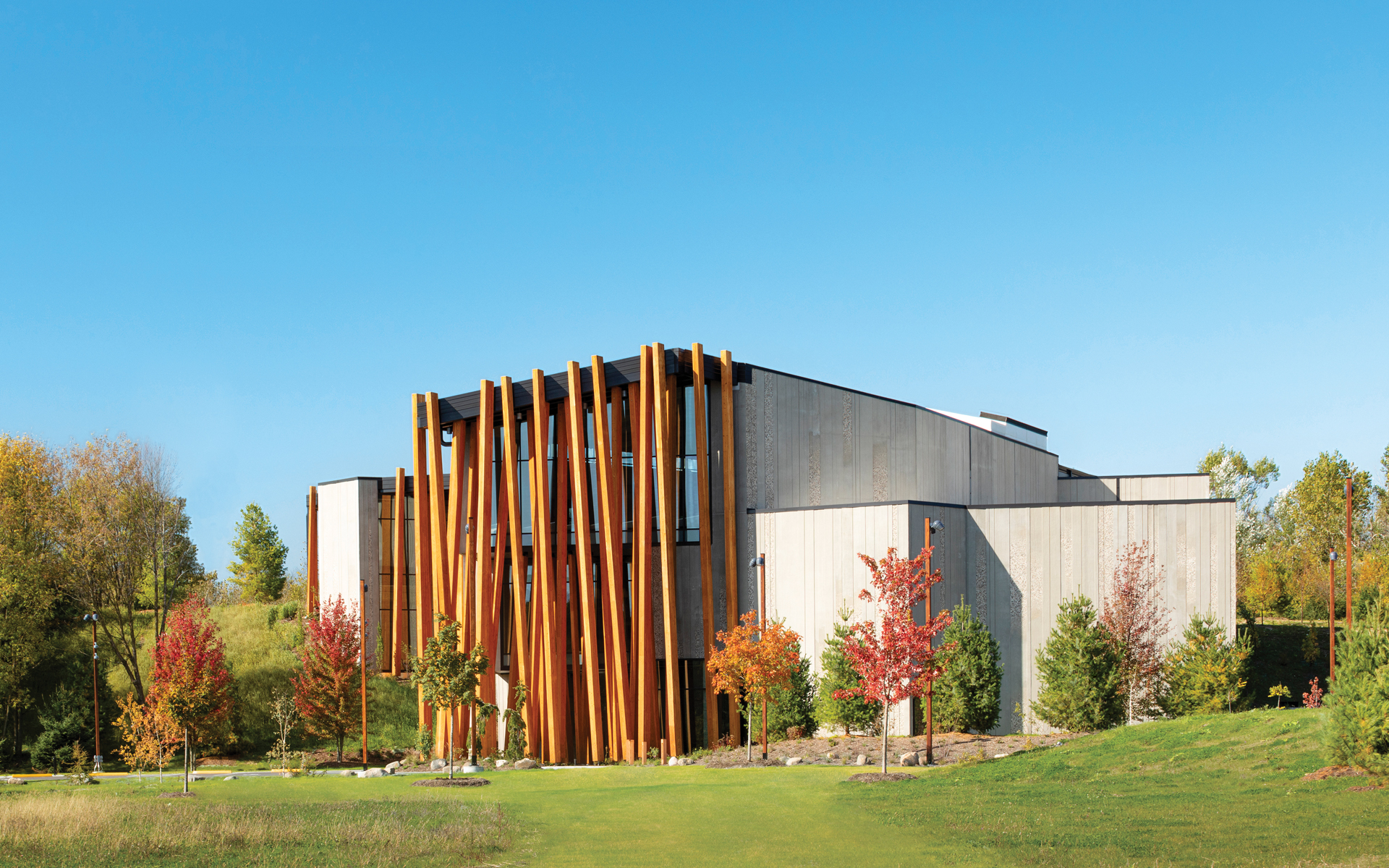 Discover the John Michael Kohler Arts Center's New Satellite Dedicated to Outsider Art
Opening June 26, the Art Preserve in Sheboygan, Wisconsin, preserves artist-made environments in a first-of-its-kind experiential museum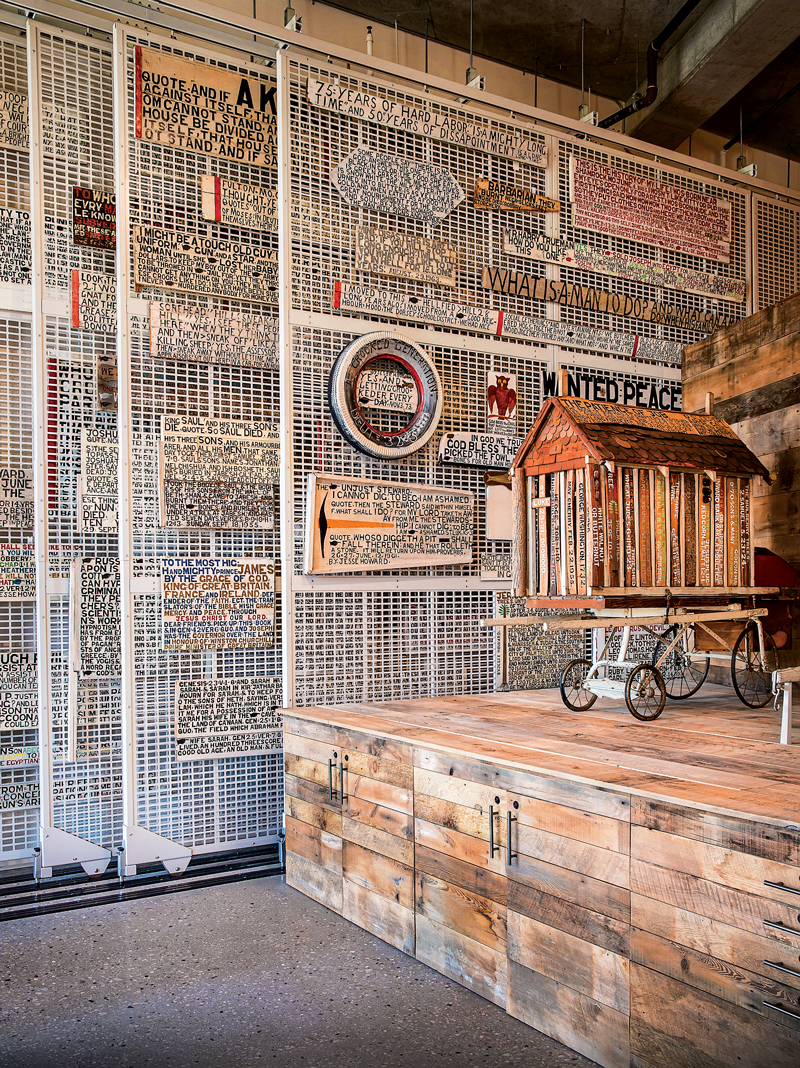 Many fantastical creations by self-taught artists have been rescued by the John Michael Kohler Arts Center in Sheboygan, Wisconsin, which began preserving artist-built environments in the 1980s, when there was little other institutional or market interest.
The center's collection of 25,000-plus objects by more than 30 talents—largely vernacular creators but also a few academically trained ones like Lenore Tawney and Ray Yoshida—goes on permanent view on June 26 at its new satellite, called the Art Preserve.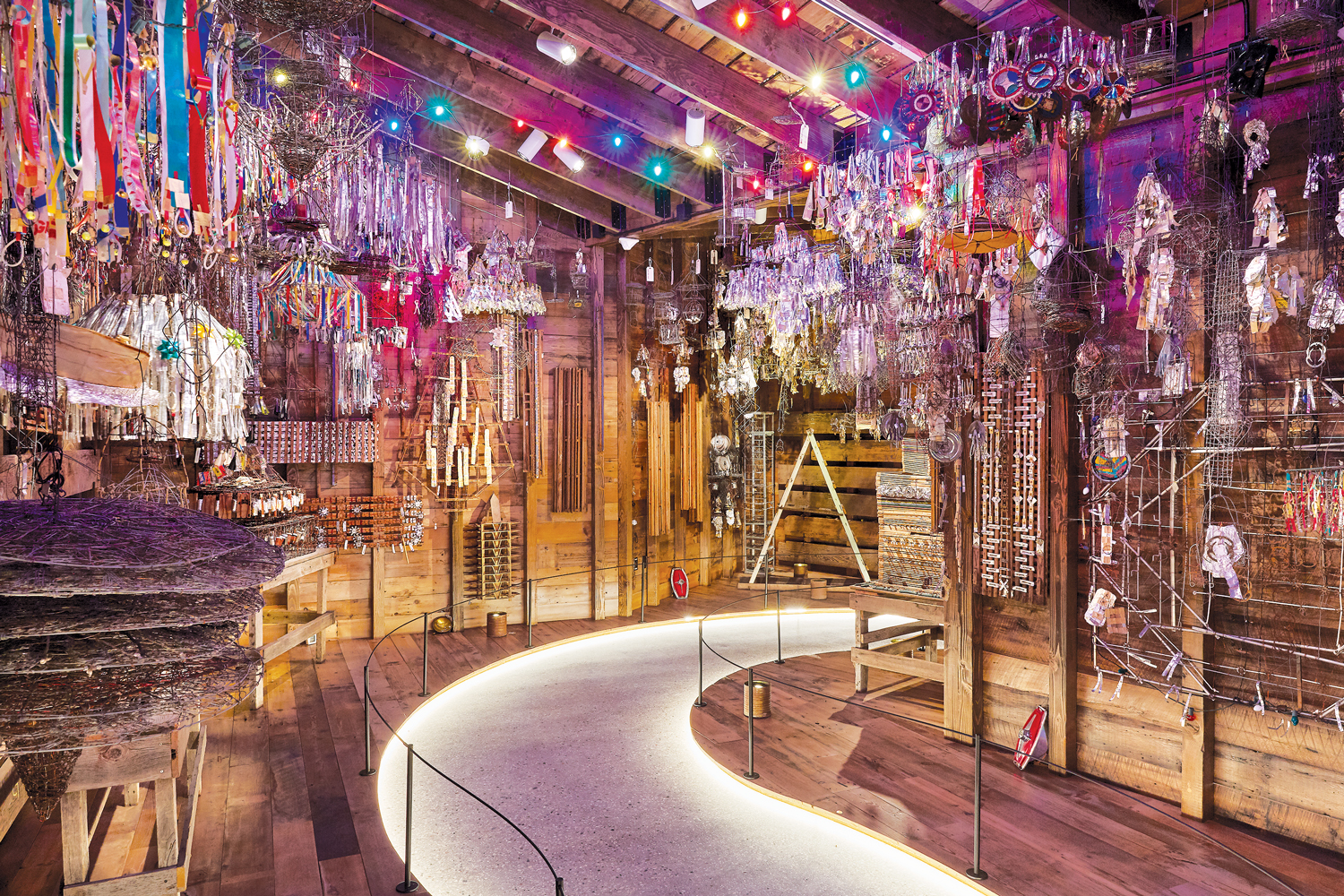 It's the first known museum worldwide dedicated to these idiosyncratic, immersive tableaux and was conceived by the center's longtime director, Ruth DeYoung Kohler II, who died last year. "Ruth always told us the artwork in this museum is by humble people using humble materials to make extraordinary things," says Shawn Mather, partnering architect of the Denver firm Tres Birds, which built the $40 million Art Preserve into a hillside on wooded grounds three miles from the main center downtown.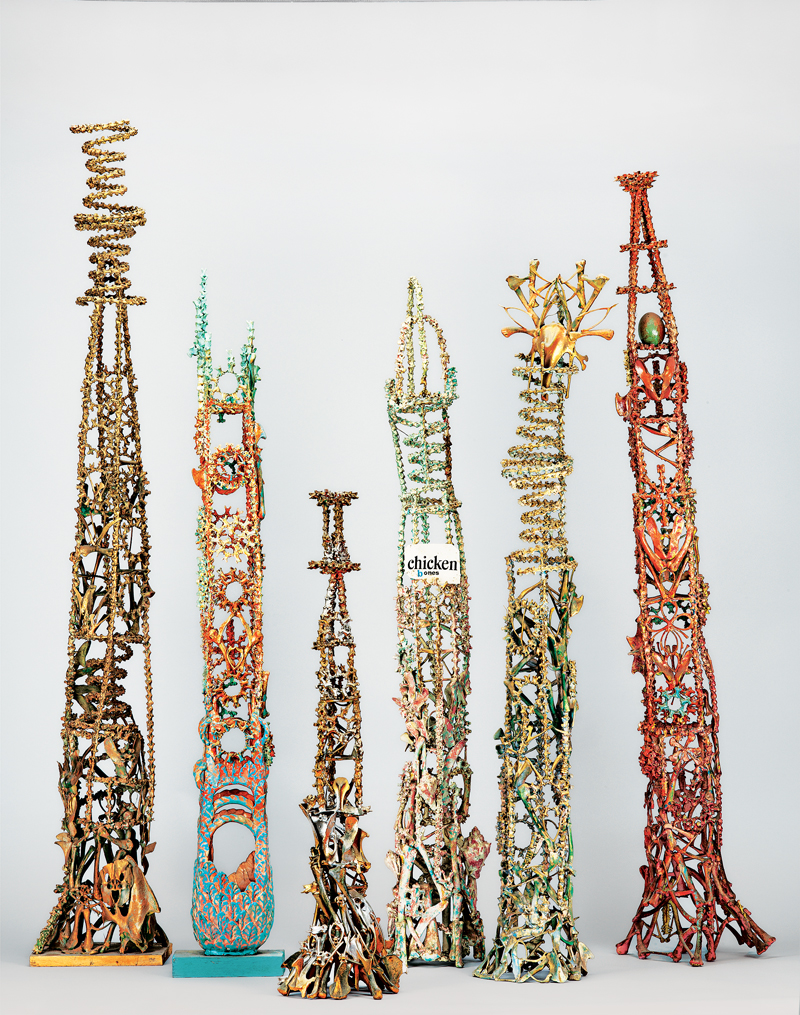 In 1983, Kohler was astounded by a visit to the small Milwaukee home of Eugene Von Bruenchenhein shortly after his death. A baker who had made thousands of paintings, photographs, and ceramics, he also fashioned fanciful towers and thrones from chicken bones fished out of the garbage at Kentucky Fried Chicken. The center bought some 600 pieces of his outsider art, an acquisition that launched its commitment to supporting such visionary environments, and now it owns more than 14,000, available for study at the Art Preserve.
"Ruth always told us the artwork in this museum is by humble people using humble materials to make extraordinary things"

Shawn Mather
More than a decade in the planning, the 56,000-square-foot, three-story building is clad in cast-concrete slabs studded with colorful river rock and has a thicket of tall, angled timbers shading the entryway. Its design aims to echo that sense of discovery experienced in coming upon an artist's unexpected world. "The walk through the timbers sequence is to jostle your expectations," says Amy Horst, the center's associate director. "For anyone who expected to walk into a museum, this feels very different."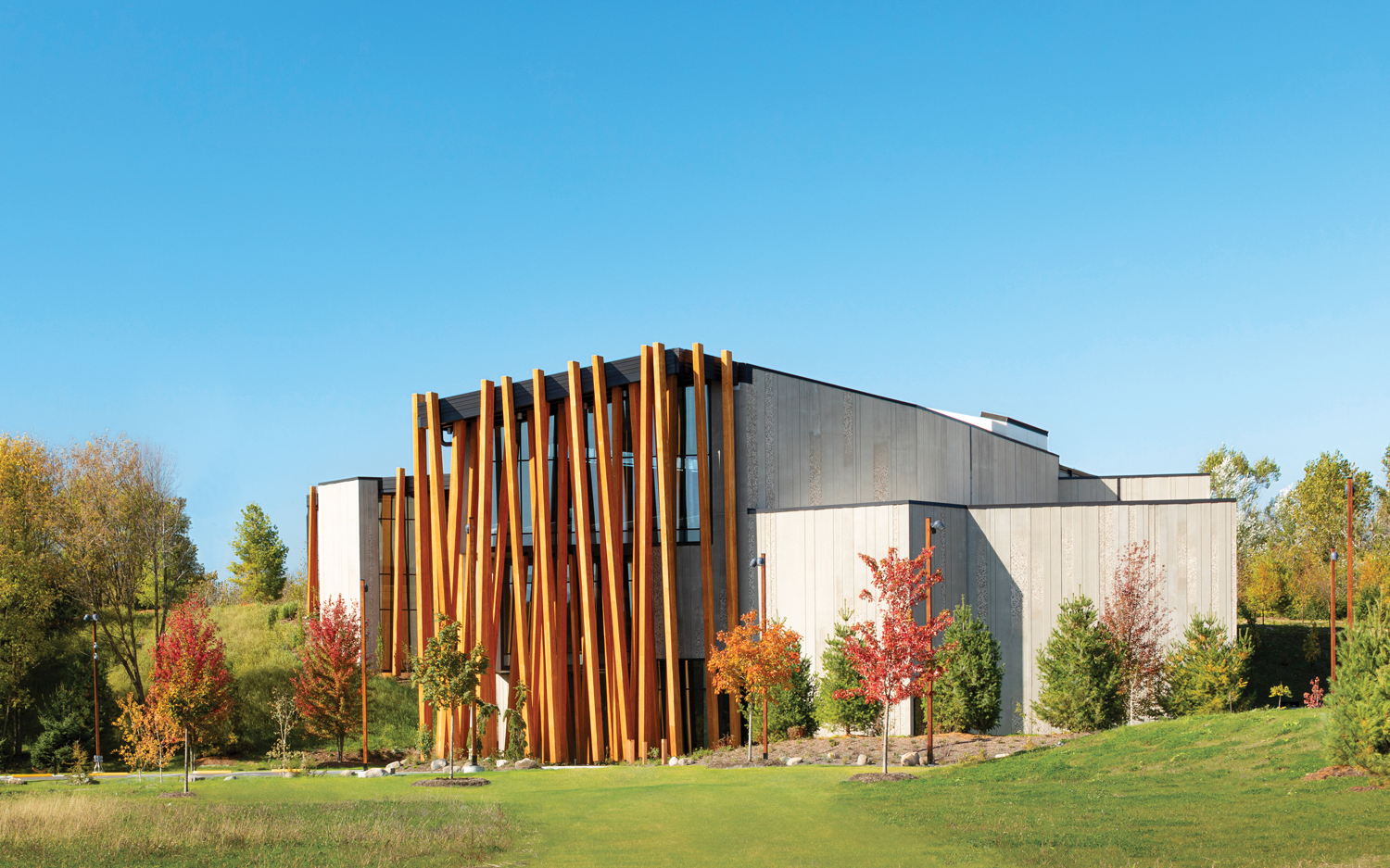 In the free-form open floor plan, vignettes incorporating curated visible storage re-create individual artist-built environments. These displays represent the front façade of Loy Bowlin's Mississippi home, entirely covered in glitter and collaged images; the cast-resin books, found objects, and library shelves encasing Stella Waitzkin's living room in New York's Hotel Chelsea; and Jesse Howard's hand-lettered signs proclaiming his views on religion and government that proliferated on his farm in Missouri. Nek Chand created an elaborate rock garden from rubble in Chandigarh, India, and the center owns more than 250 of his figures, some made of fabric, others of concrete embedded with broken glass and stones, now installed as a lively army on tiered, organically shaped plinths.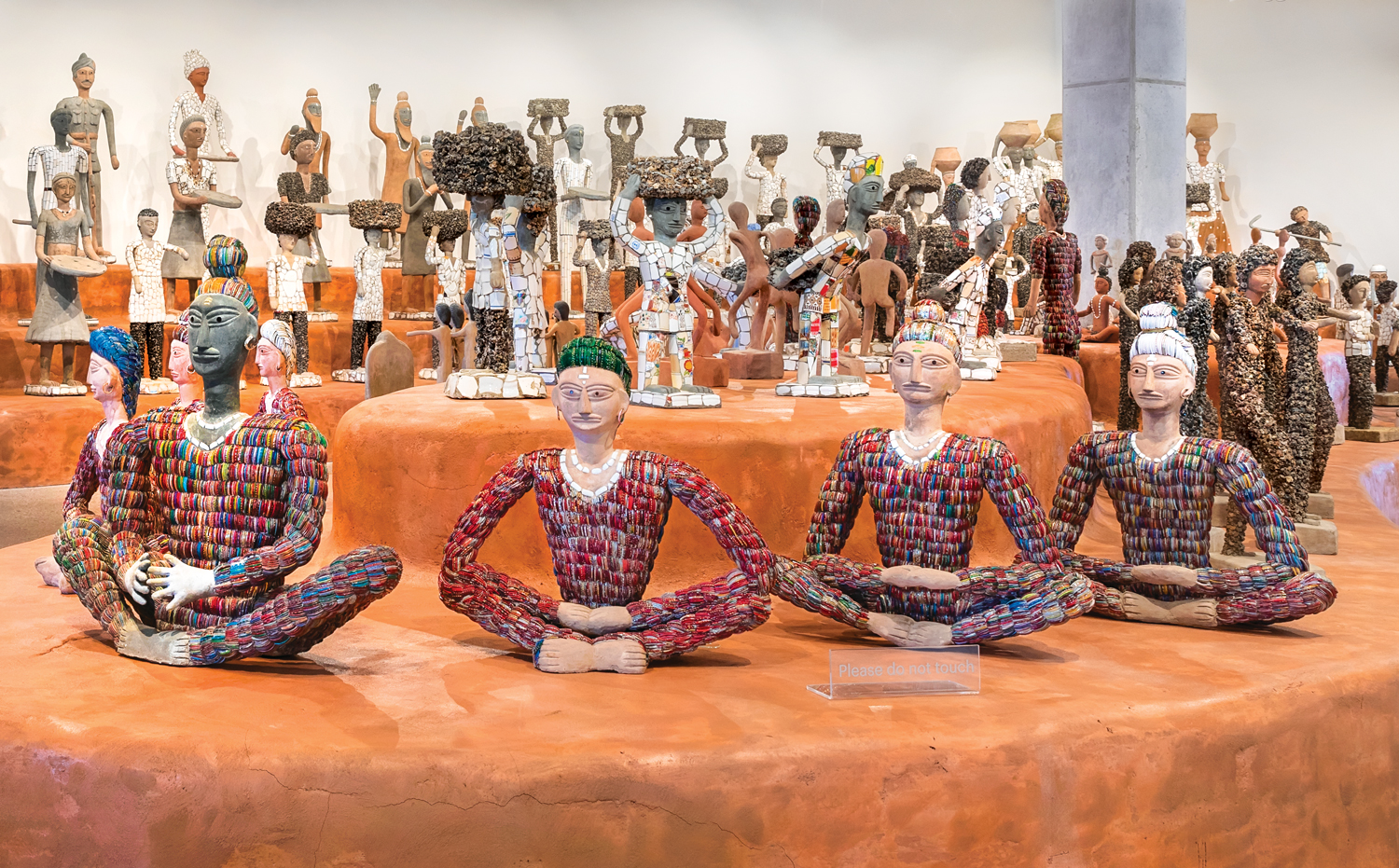 On the meandering walk through these spaces, "there's almost zero 90-degree angles," says Sam Gappmayer, the center's director, "which seems to relate to the flow and experience of these artists in interesting ways."
A version of this article first appeared in print in our 2021 Summer Issue under the headline "Outsider Interests." Subscribe to the magazine.
Next Post