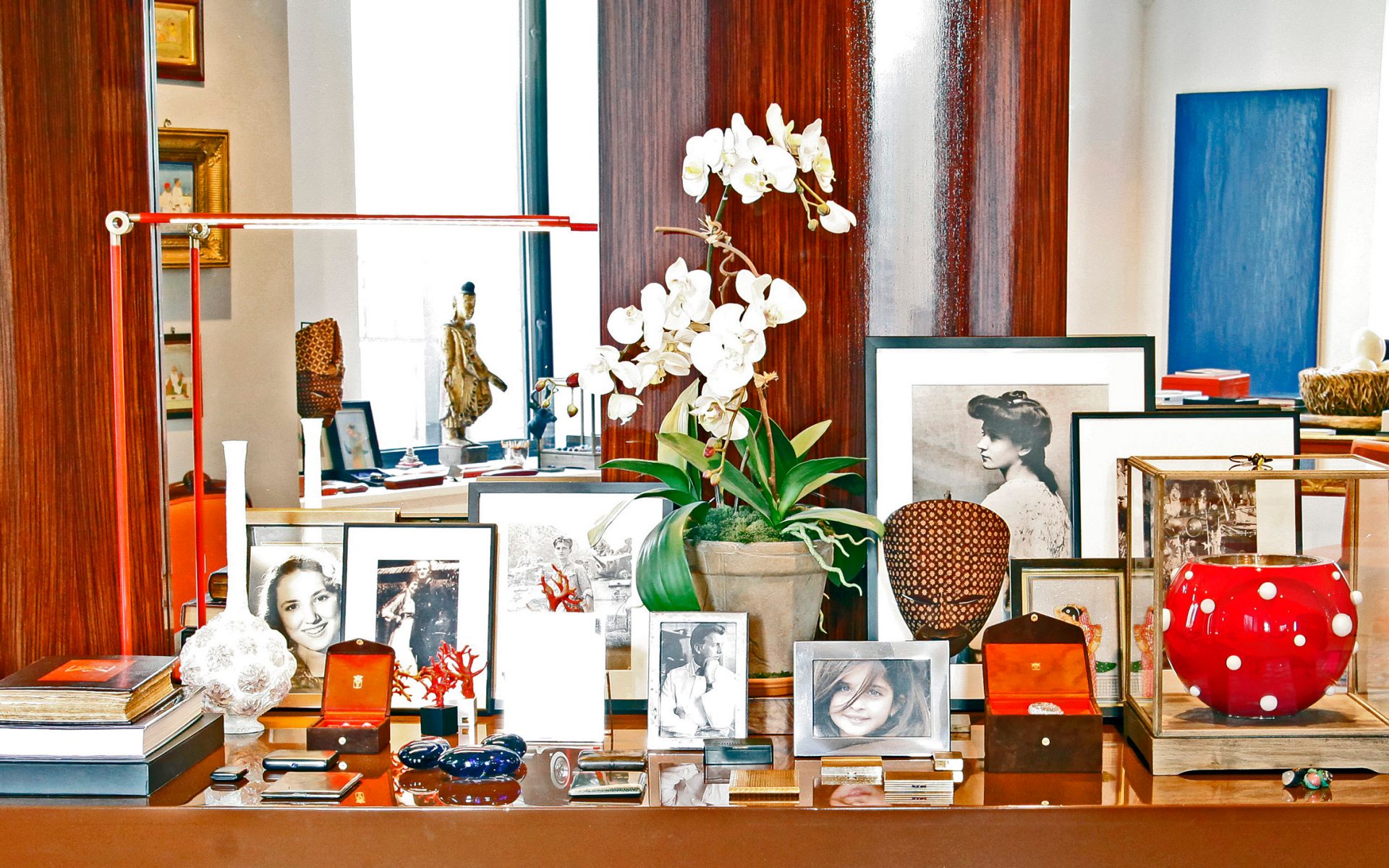 See James de Givenchy's Incredible Collection of Rare Gemstones
Taffin's president reveals the fascinating stories behind his remarkable treasure trove
James de Givenchy is the president of the jewelry company Taffin. He's also a collector of gems, a passion that poses a dilemma for the designer and jeweler. "I've often been told: 'It's a business. You can't collect the stuff. You must move it,' " he says. Yet ever since his first purchase—a green tourmaline from a Diamond District dealer for $3,500, a hefty sum for him in 1996—he has been hooked. 
Givenchy founded the namesake Taffin (his full name is James Claude Taffin de Givenchy) in his apartment that same year and developed the company over the course of his career, which has taken him from Christie's jewelry department to Verdura to Sotheby's Diamonds. Collecting precious and semiprecious stones is precisely what the highly inventive French-born jeweler—the nephew of the late couturier Hubert de Givenchy—loves to do.
Sitting in his chic, intimate midtown salon, opening boxes of carefully labeled cases containing a wide variety of gems, Givenchy becomes increasingly loquacious and spirited. Here are the very private treasures he never shows clients who come to acquire his designs or commission a jewel for a special occasion.
Recommended: Anna Hu's Lyrical Haute Couture Jewelry Hits All the Right Notes
Displaying a wondrous range of color, clarity, and sheen, his collection includes zircons ("You're touching something that was here when the Earth was just being formed"); a 30-carat emerald-cut natural red Burmese spinel worth $1 million ("One of the rarest spinels I've seen for this size"); teardrop-shaped freshwater Chinese pearls ("Really cheap, but they have an amazing luster"); an extremely rare Burmese ruby; and diamonds in every shade imaginable. Whatever its origin or market value, each gem elicits Givenchy's praise and the narrative of his falling in love with it. 
The stories also extend to his stones. For instance, he has a resplendent 120-carat peridot, which he found in a Victorian mounting. Because of its uncommonly large size, he wonders whether it could have come from an ancient Egyptian piece as opposed to a Burmese mine, as is usually the case.
Recommended: Preview the Metropolitan Museum's Blockbuster Fall Jewelry Exhibition
In his work, Givenchy's imagination expresses itself in high-color, high-contrast designs. He says he feels challenged "to come up with something completely new" for each and every piece, and more often than not, he does. "I like to set precious stones in a more casual way," he says. 
Among his latest creations, which were shown at TEFAF New York in May, no piece embodies this better than a necklace of rose gold segments partially applied with humble pastel-colored ceramic, from which a very large natural yellow sapphire and Burmese peridot are suspended. A tour de force of craftsmanship, the necklace is resolutely bold and contemporary, yet its inner meander and the color of the ceramic appliqués harken back to ancient Egypt. The sapphire had resided in the jeweler's private collection for the past 20 years—which only means that, once in a while, this collector is able to let go.
A version of this article first appeared in print in our 2018 Fall Issue under the headline Romancing the Stones. Subscribe to the magazine.
Next Post