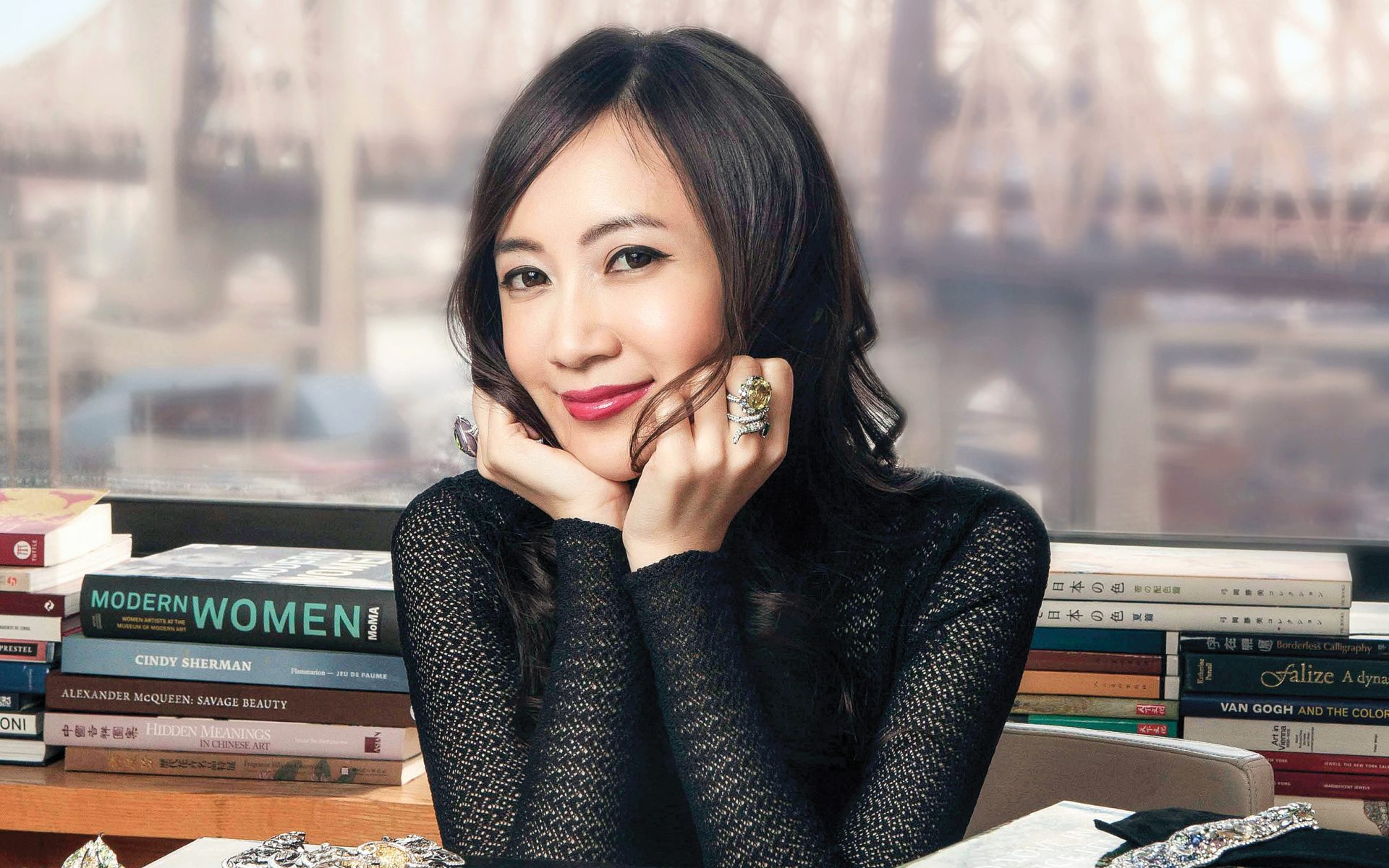 Anna Hu's Lyrical Haute Couture Jewelry Hits All the Right Notes
The designer has a new book coming out in October with her exquisite pieces
It's speculation, but Anna Hu may be the only fine jeweler who channels synesthesia during the creative process: She perceives each precious stone as a musical note. "I cannot design without music," she says, and the soundtrack playing in her studio is synced to the style of each piece, from a quiet Bach cello concerto to Stravinsky's bravura Firebird. She calls her major pieces symphonies and likewise the limited-edition art books on her work, Symphony of Jewels: Opus 1 (2012) and Opus 2 (forthcoming in October), both published by Vendome Press. 
Recommended: These 12 Extraordinary Jewels Will Debut This Fall
These musical associations are no surprise, since Hu trained as a cellist until she was sidelined by injury. The Taiwanese-born daughter of a precious-stone dealer and a pearl and jade expert, she worked for Harry Winston, Van Cleef & Arpels, and Christie's before founding her namesake company in New York in 2007. Just a few years later, her Côte d'Azur brooch—an extravagant foliate pavé-set piece centered by a massive Burmese sapphire—sold for $4.57 million at Christie's Geneva, an auction record at the time for a contemporary jewelry designer.
Her designs fuse Eastern motifs (cranes, peonies, bamboo) and Western art inspirations (Gustav Klimt and Claude Monet), ingeniously wrought in 18K gold or titanium and featuring baroque stones set against a pattern of color that's as subtle as light on water. (Hu describes the effect as pointillistic.) Case in point: her jaw-dropping Water Lilies piece, which was inspired by Monet's garden in Giverny. As supple as silk, it contains some 2,000 stones—a gradation of white, pink, and gray diamonds, as well as pastel sapphires—anchored by vivid green tsavorites and lavender-blue tanzanites. 
Recommended: Preview the Metropolitan Museum's Blockbuster Fall Jewelry Exhibition
Hu lives at a whirlwind pace, traveling the world to meet with celebrities and private clients like Macau billionaire Pansy Ho; Natalie Portman, Emily Blunt, and Gwyneth Paltrow regularly wear Hu's jewelry on the red carpet. "Each month I circle the globe two and a half times," she says. After her grand debut at the 2017 Paris Biennale, Hu is pursuing a more public role. This year alone she has had solo shows at the State Historical Museum in Moscow and Paris's Place Vendôme. 
Though she now has flagship stores in Paris, Shanghai, and Taiwan, along with new venues in Monte Carlo and Hong Kong, Hu isn't forgetting her hometown admirers: A New York boutique, fittingly located at the Museum of Modern Art, is on the way.
A version of this article first appeared in print in our 2018 Fall Issue under the headline Perfect Score. Subscribe to the magazine.
Next Post