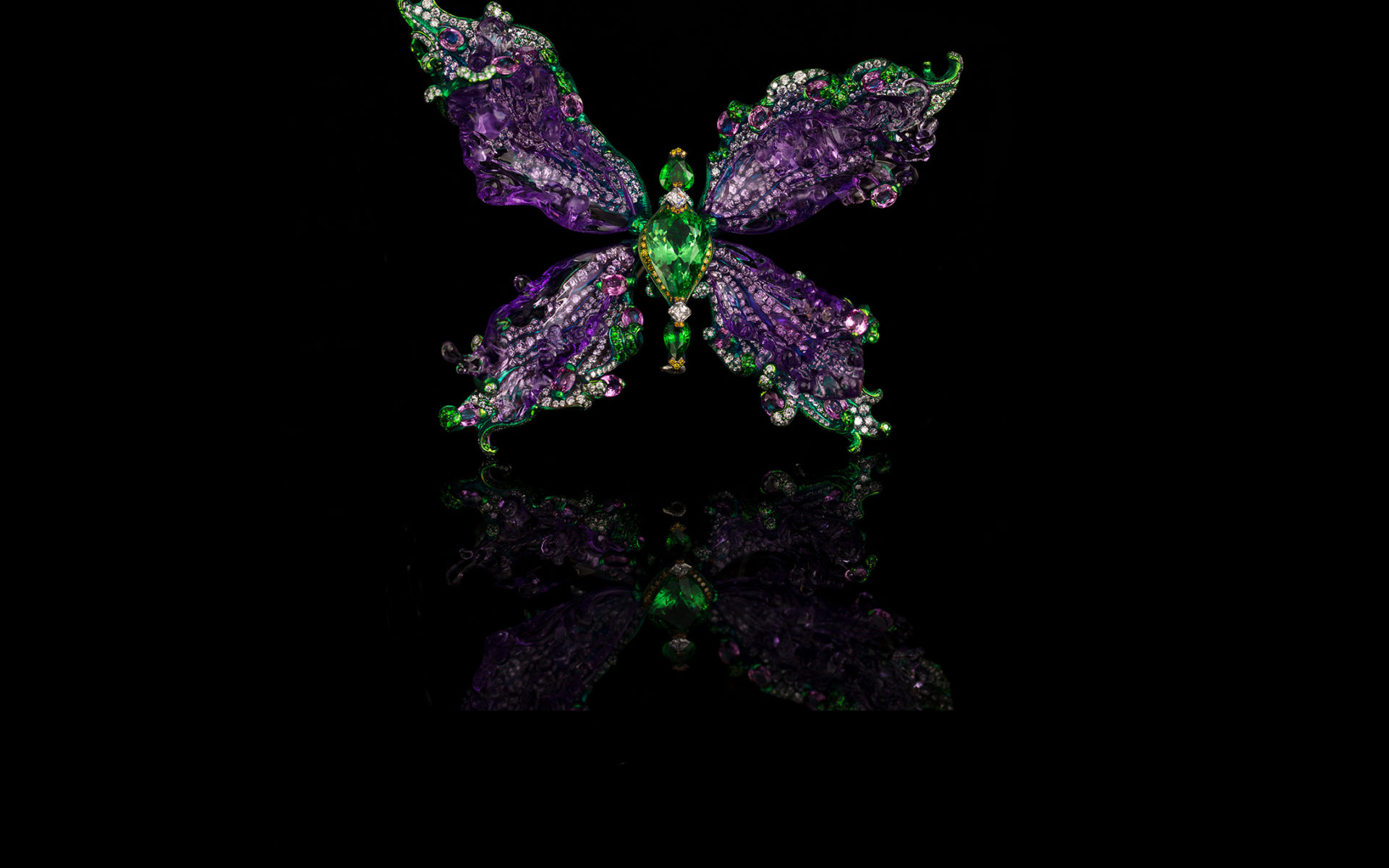 Sparkling High Jewels at TEFAF New York Fall 2017
A preview of the jewelers on display at this year's fair, taking place at the Park Avenue Armory from October 28 to November 1
After its successful debut outside of Europe last year, the European Fine Art Fair (TEFAF), the Netherlands-based enterprise, returns to Manhattan's Park Avenue Armory to showcase some of the world's finest collectibles. And while jewelry may not be the first thing one thinks of when attending the fair, the small number of high jewelry artists and estate dealers represented  a broad mix of items on view, ranging from dreamlike sculptural works to pieces that go back centuries.
The second installment of TEFAF New York Fall, being held October 28 through November 1 at the Armory, will highlight four contemporary jewelers, whose names will be familiar to those who attend the flagship event in Maastricht. Fortunately, they produce enough one-of-a-kind pieces to make each visit a new experience.
Hong Kong-based Wallace Chan is one of the few high jewelers in the world who does the design and craftsmanship of his pieces himself. For TEFAF he is reimagining the traditional butterfly brooch by creating it as a transformational piece he calls the Waves that can be worn up to eight different ways. The tsavorite garnet that forms the butterfly's body, for example, detaches from its amethyst wings in a way that can be worn as an ornate brooch, an elegant necklace, or a delicate bracelet. Around the wings' edges, the diamonds are set on titanium and amethyst, which Chan says alters light through the translucent gemstone. Around the wings' edges, diamonds are set on titanium.
Hemmerle, a family-owned, Munich-based jeweler in business for 124 years, produces wearable contemporary art pieces that combine architecture and artisanship. They use precious gems and metals as well as other materials one may not associate with high jewels. Last year, the firm created a collection made of aluminum. Ancient metals such as bronze and brass also find a way into his pieces.
Another German jeweler, Otto Jakob, creates colorful, sculptural miniature art pieces combining precious gems and metals with colorful enamels and other materials. In his work, natural materials such as twigs are cast in gold to appear lifelike, and portraits are carved from gems and enamel.
Place Vendôme jeweler Reza (formerly Alexandre Reza) is renowned for its extraordinary collection of gems that take center stage in minimalistic modern creations. Olivier Reza, the son of the firm's founder, Alexandre, has been developing a collection of jewels with Burmese sapphires. Until very recently, he only released a sketch of a pair of earrings from the group.
Mixed in with the contemporary jewelers are several estate dealers from Europe, the U.K., and the U.S. who will brings rare jewels from all the named brands, such as Cartier, Van Cleef & Arpels, and Bulgari, and pieces of adornment dating to as early as the 18th century.
Wartski is a 150-year-old London antique dealer with a "royal warrant of appointment," as one of a handful of jewelers that supply goods and services to the British royal family. Geoffrey Munn, managing director, is among the world's top experts on antique jewelry and art objects, particularly the work of Carl Fabergé. Munn has authored numerous books on Fabergé, historic jewels, and most recently the history of Wartski. He is an exceptional storyteller who regularly appears on Britain's Antiques Roadshow series. Munn will be bringing pieces from a number of periods and designers, dating back to at least the 19th century. There will always be surprises among the baubles and objects in his exhibition space.
New York dealer Siegelson has received a great deal of well-earned praise from the media and those in the jewelry industry for finding great pieces and presenting them in interesting ways. He will display a number of colorful and ornate jewels and objects from well-known French, Italian, and American jewelers.
Monaco jewelry dealer Véronique Bamps is a leading dealer of high-end antique and period jewels dating from the early 1800s to the 1970s from European and U.S. houses. The famed Parisian brands and gold jewels from the later 19th century will be among the pieces on display.
TEFAF New York Fall will be held October 28 till November 1 at the Park Avenue Armory, 643 Park Avenue. An opening night preview October 27, hosted by the Society of MSK,  will benefit the Memorial Sloan Kettering Cancer Center. 
Next Post