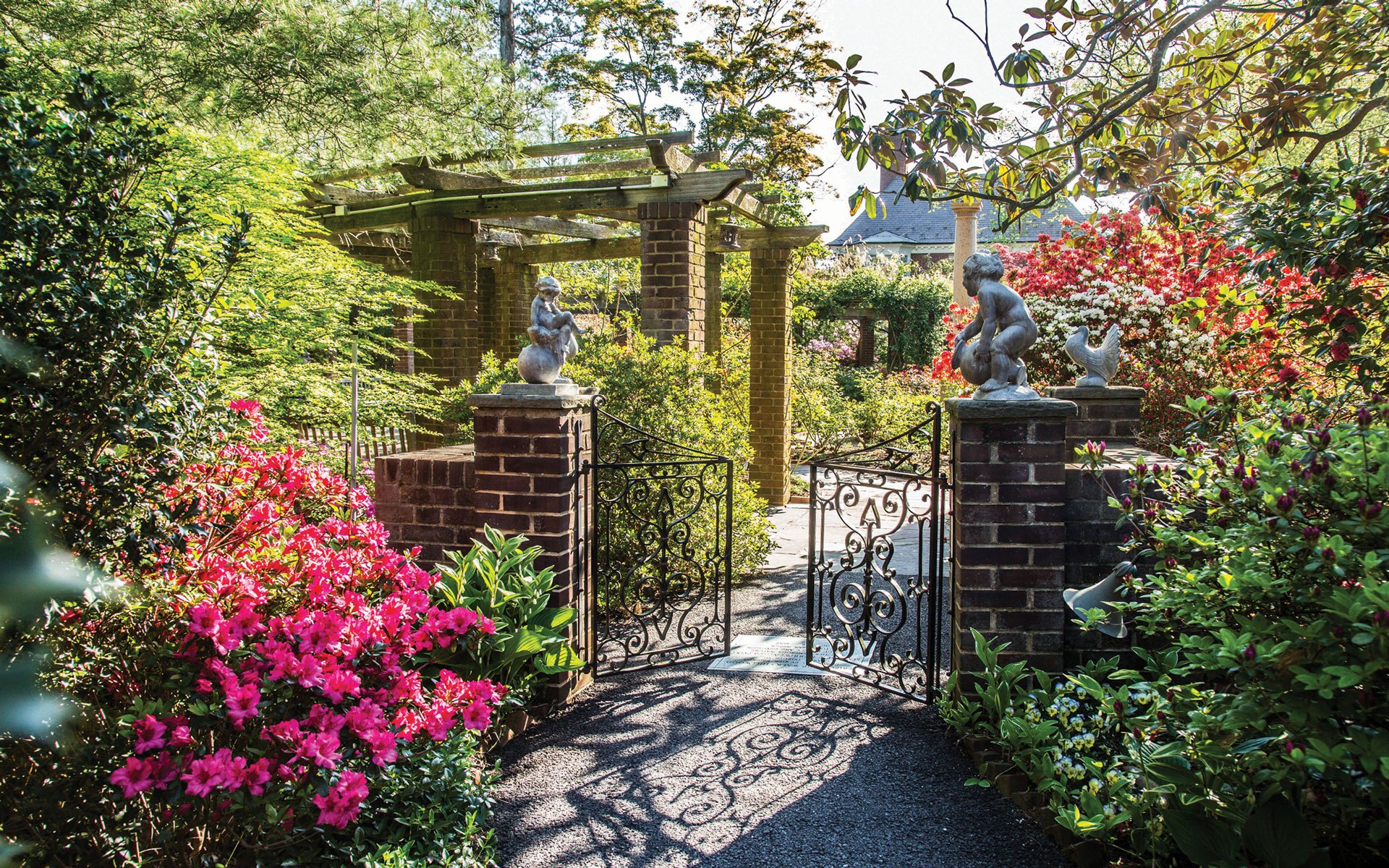 Float through Clouds of Color at Hillwood's Lush Gardens in Washington, D.C.
A new book celebrates the year-round beauty of Marjorie Merriweather Post's historic house and surrounding landscape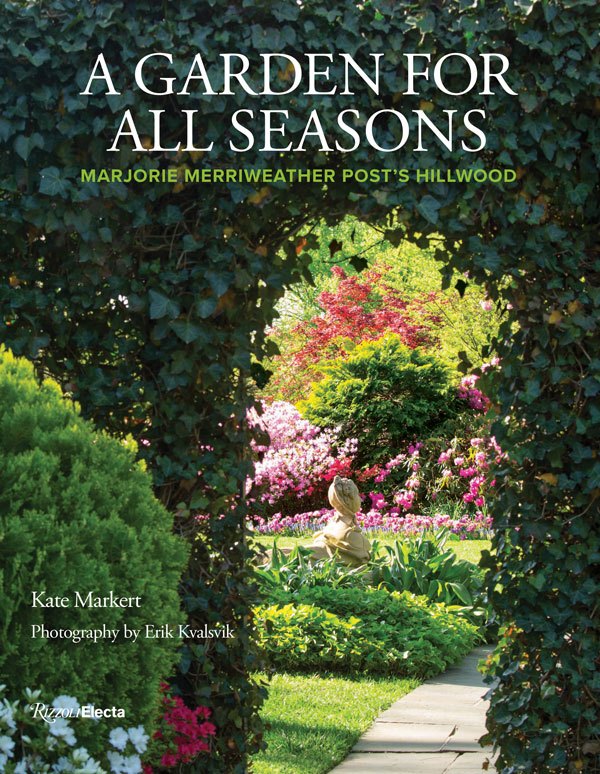 The heiress to the Post cereal family fortune and a successful businesswoman in her own right, Marjorie Merriweather Post enjoyed the finer things in life, as evidenced by her exquisite collection of fine jewelry and grand American estates. "Her vision was extraordinary," says Kate Markert, the executive director of Washington, D.C.'s Hillwood Estate, Museum & Gardens, Post's final residence. "She knew exactly what she wanted."
As a recently published Rizzoli book attests, nowhere is this truer than in Post's gardens. Written by Markert, who is celebrating a decade with Hillwood this August, A Garden for All Seasons: Marjorie Merriweather Post's Hillwood is the first tome on the history and design of the estate's grounds. Beginning with a forward by New York–based interior designer Charlotte Moss, the book illuminates Post's passion for landscapes.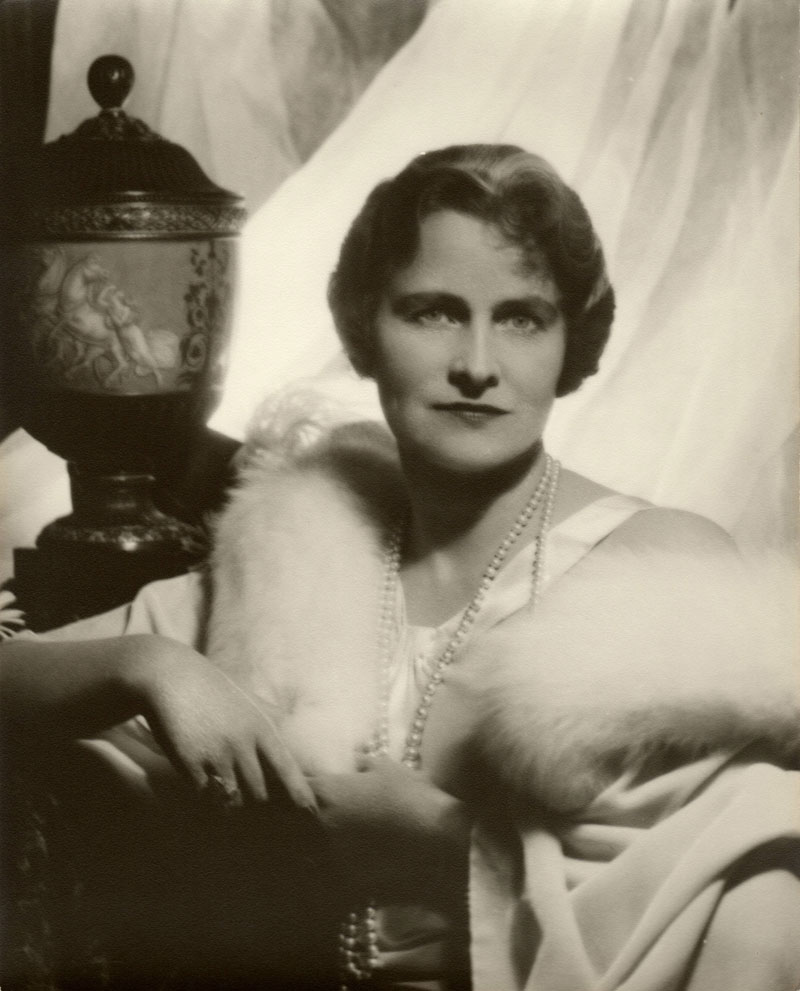 Throughout her lifetime, Post oversaw several regal properties, including Mar-a-Lago, her 17-acre Palm Beach getaway; Camp Topridge, a 207-acre summer home in the Adirondacks; and Tregaron, a Washington, D.C., property, which prompted her to establish nearby Hillwood, originally called Arbremont, after her divorce from lawyer and diplomat Joe Davies. Post purchased the 25-acre estate (built in 1926) in 1955, and during its renovations, she determined it should be shared with the public. Hillwood opened as a museum in 1977, four years after her death.
With a Georgian-style mansion, 13 acres of formal gardens, and greenhouses, which grow specialized chrysanthemums, mums, and more, Hillwood always has something to see. A Garden for All Seasons is divided into sections highlighting the plants that thrive at each time of year: Among numerous others, there are roses and water lilies in the summer, Japanese maples and gingkoes in the fall, boxwoods and hollies in the winter, and hydrangeas and tulips in the spring.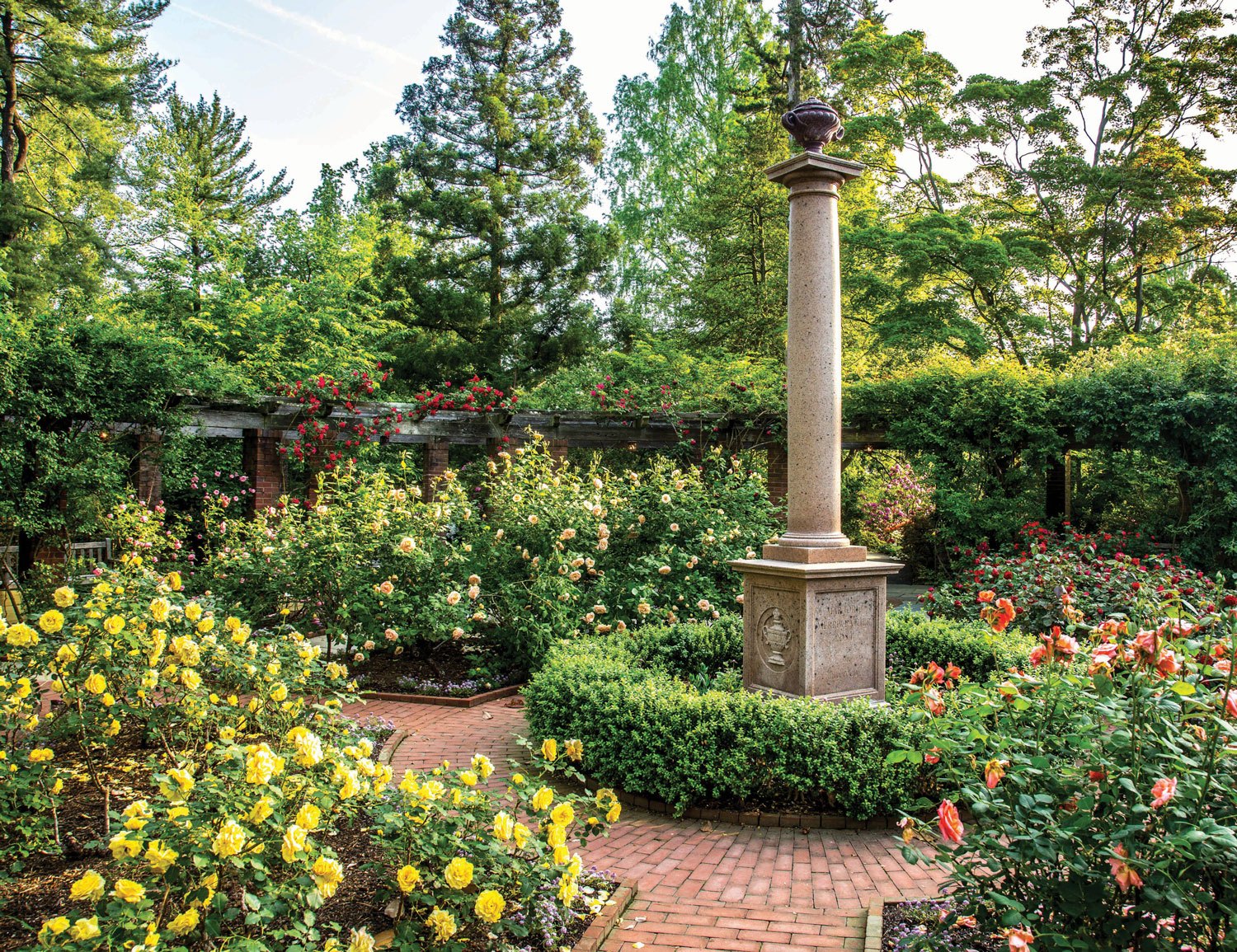 While Post had a deep knowledge of planting before settling at Hillwood (her mother was a gardener, and her grandmother wrote poetry on the subject), she selected the best talents to fully realize her vision. Among them were prominent landscape architects Umberto Innocenti and Richard Webel, known for creating plots with the formal geometries popular in Europe, and Perry Wheeler, who, a few years after designing Hillwood's rose garden, worked with Bunny Mellon on the White House Rose Garden for President John F. Kennedy.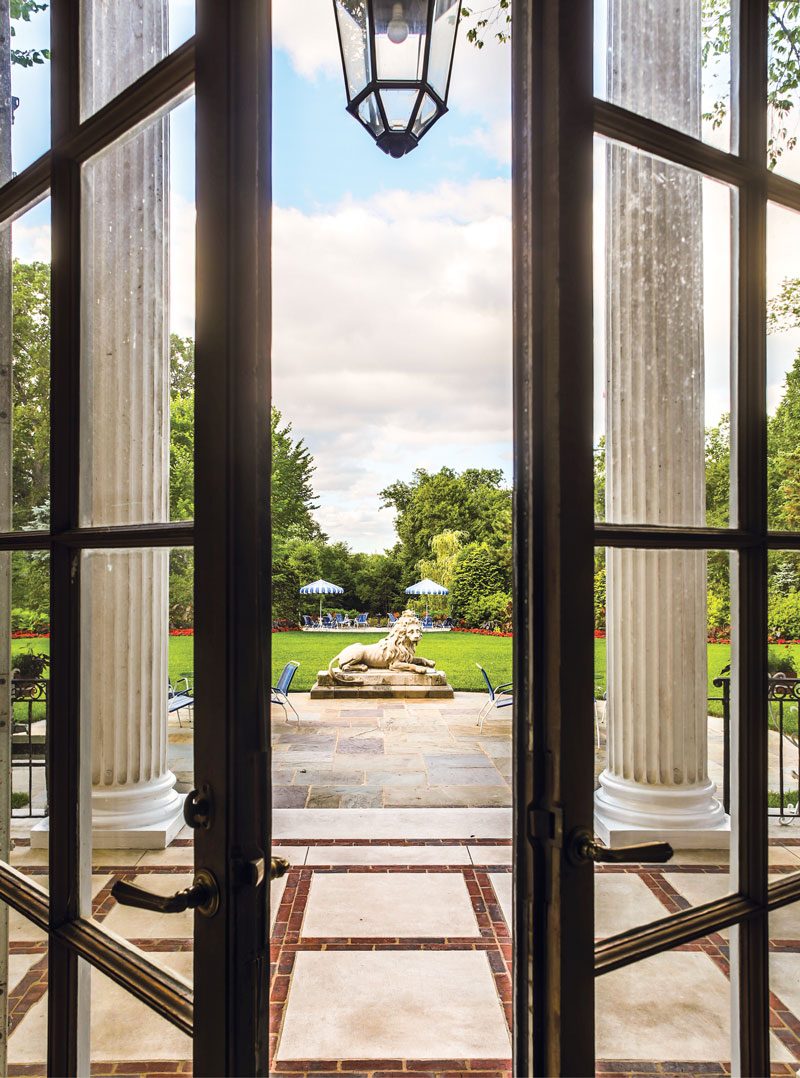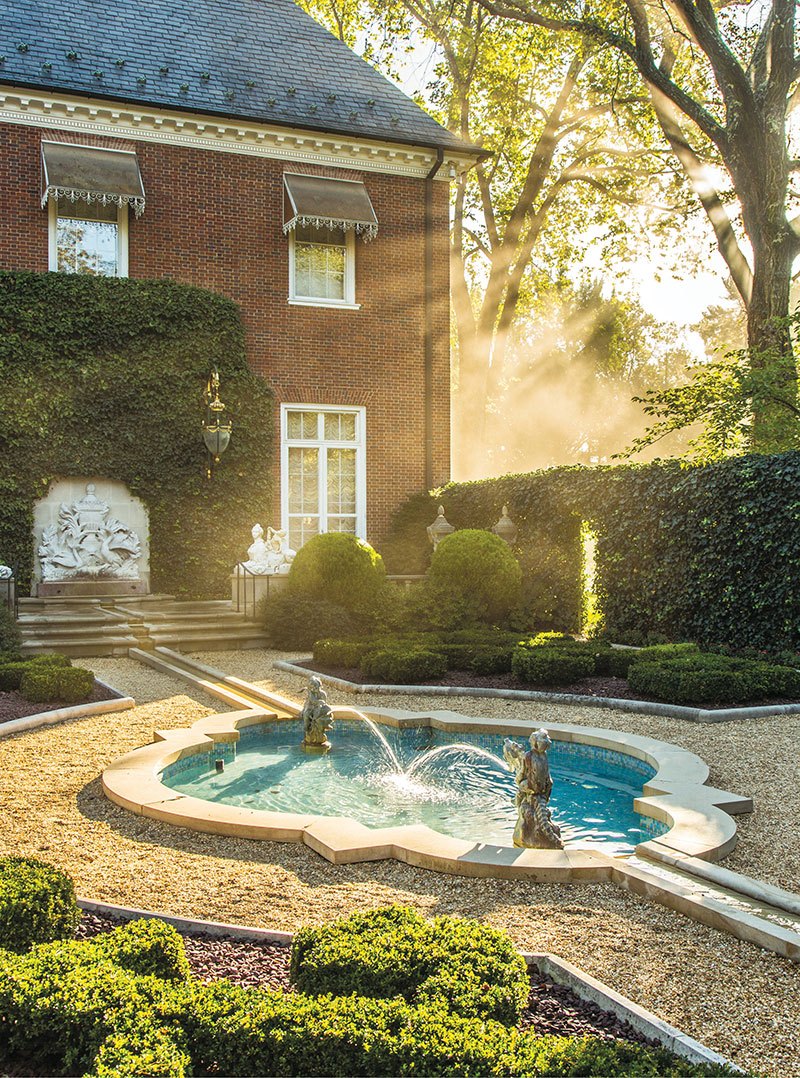 Post always admired European country estates, where a manor seamlessly transitioned into a combination of wild and formal gardens with exotic foreign influences. Unifying Hillwood's interior and exterior, almost all of the house's first-floor rooms relate to their adjacent garden spaces—but this wasn't initially the case. When Post bought Arbremont, she found the French parterre was in the wrong place.
"A French parterre is a big deal. It takes a long time to grow the boxwoods, and they must be grown in a very specific way," Markert tells Galerie. "But it had to be torn out because Marjorie wanted her French parterre to be the natural progression from the French drawing room." With some architectural rearranging, Innocenti and Webel created a parterre where the boxwoods form a fleur-de-lis pattern.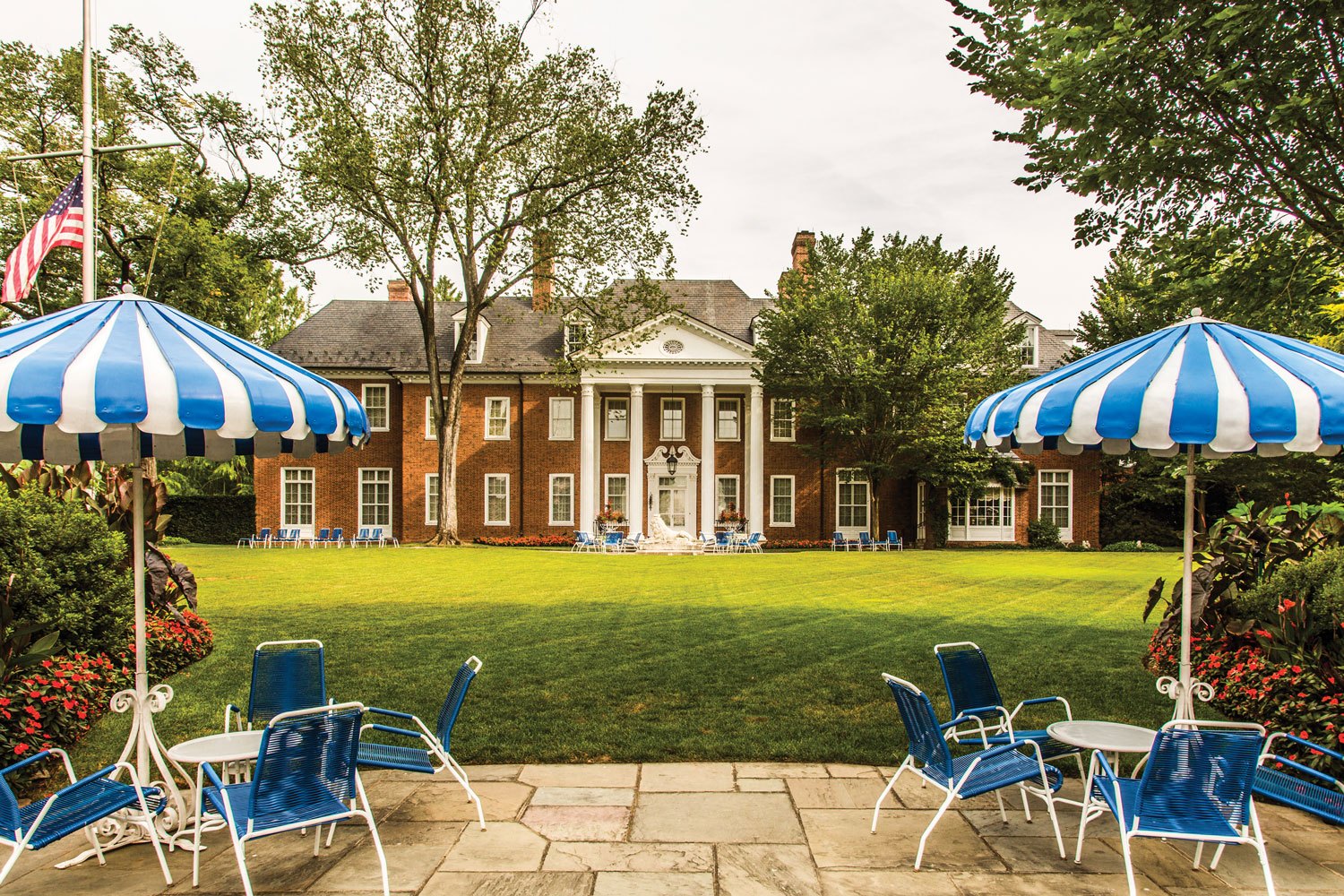 Keen on symmetry, Post successfully had 40-foot elm trees moved when she wanted a row of them at the back of the house. Given the depth and vulnerability of their roots, this was no small feat, says Markert. "The things they did were just astonishing to make that garden exactly what she wanted it to be."
However, Post did preserve many elements of the landscape design as well, such as a rugged stone staircase in the rose garden. To this day, the original pergola still stands there. But it's Post's changes that brought forth many of Hillwood's most iconic elements, such as the Lunar Lawn, the half-moon-shaped area where she held her legendary garden parties.
As talented as Post was at interior and landscape design, she was also a gracious host. Her parties, which on occasion saw 1,000 guests, welcomed D.C.'s finest: Supreme Court justices, diplomats, and war veterans, among them. In one of the book's photographs, Post is seen strolling through the gardens with Lady Bird Johnson. "She was teaching people about the history of European culture and the parallels of borrowing, such as Russian art from French art," explains Markert. After enjoying the Fabergé eggs and Beauvais tapestries in Post's collection, guests would dine on her Sèvres porcelain in her European-style garden. "It was this very, very sophisticated concept that she had, but it came completely, utterly naturally to her."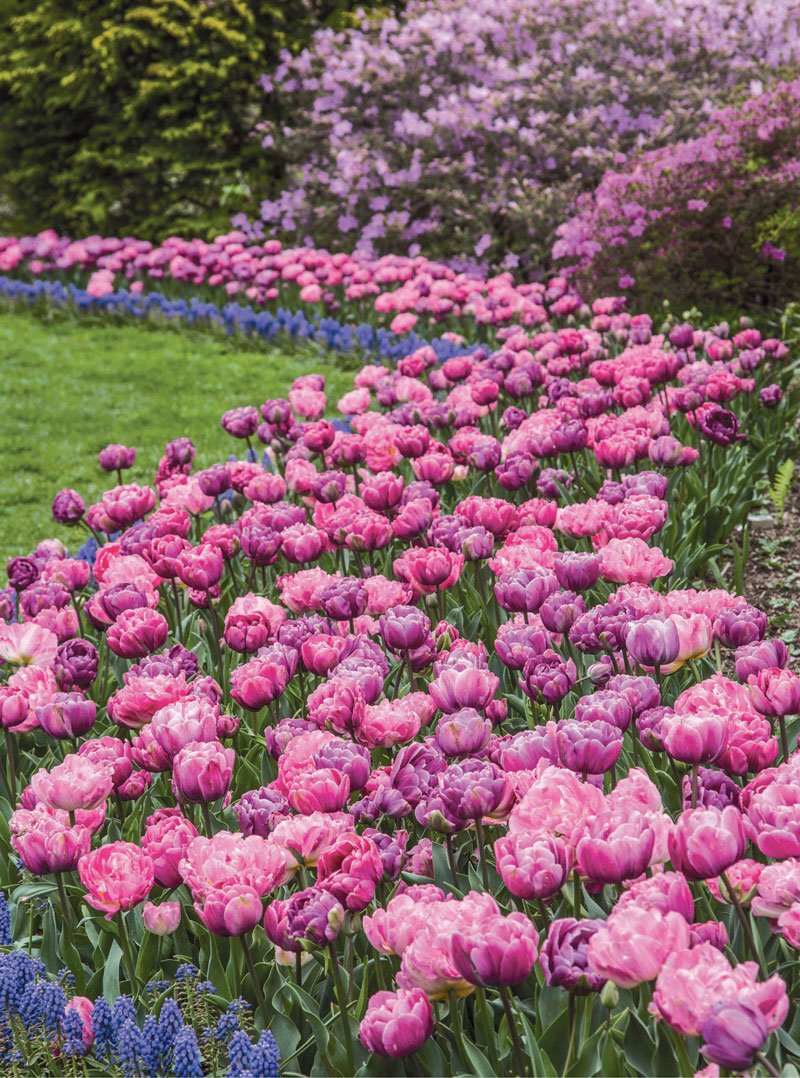 The most illustrious of Post's parties happened annually in May, when the garden was at peak bloom. "With all of the azaleas, camelias, and wisteria, it's like you're walking through clouds of color as you go through the gardens," says Markert. "You got an invitation to that party, and you dropped everything."
Next Post