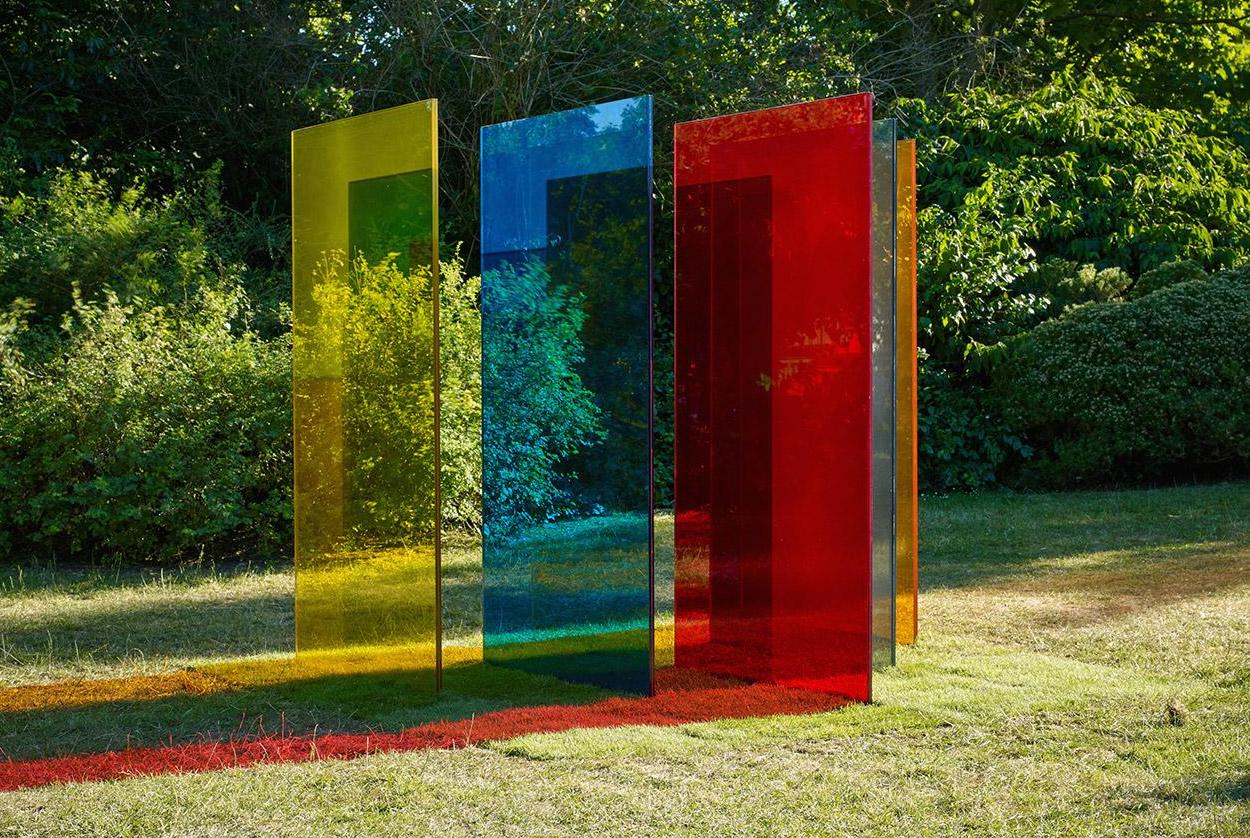 See Highlights of Frieze Sculpture, Set in This Stunning 19th-Century English Garden
New sculptures by 25 stellar artists take over London's famed Regent's Park this summer
Between the buzzy Masterpiece fair, Christo's Instagram-friendly Mastaba at the Serpentine, and the blockbuster Frida Kahlo show at the Victoria and Albert museum, London is certainly the place to be for art connoisseurs this summer. The latest must-visit attraction is Frieze Sculpture, which just opened in Regent's Park.
Taking up residence in the gorgeous 19th-century Markham Nesfield-designed English Gardens for three months, it is the second outing for the sculpture exhibition. Among the 25 international artists exhibiting is a range of emerging and established talent showcasing the rich variety of sculpture being created today.
Bangladesh-born Rana Begum, for example, who we've featured as an artist to watch, has installed one of her signature colored glass structures on the grounds, blurring the boundaries between sculpture and architecture. Another exciting talent is Cape Town-born artist Haroon Gunn-Salie who translates stories from his country's history into artistic interventions and experiential installations. Big international names include John Baldessari, Kiki Smith, Tracey Emin, and Sean Scully are also on view.
Recommended: 7 Incredible Public Artworks to See in New York This Summer
The works were selected and placed by Clare Lilley, director of programme at Yorkshire Sculpture Park, following an open call for proposals submitted by international galleries.
"My hope is that the exhibition will give pause for thought as well as great pleasure," says Lilley, "and that visitors to Regent's Park will have a snapshot of the fantastic imagination of artists."
Here, we share some of the exhibition highlights.
Next Post