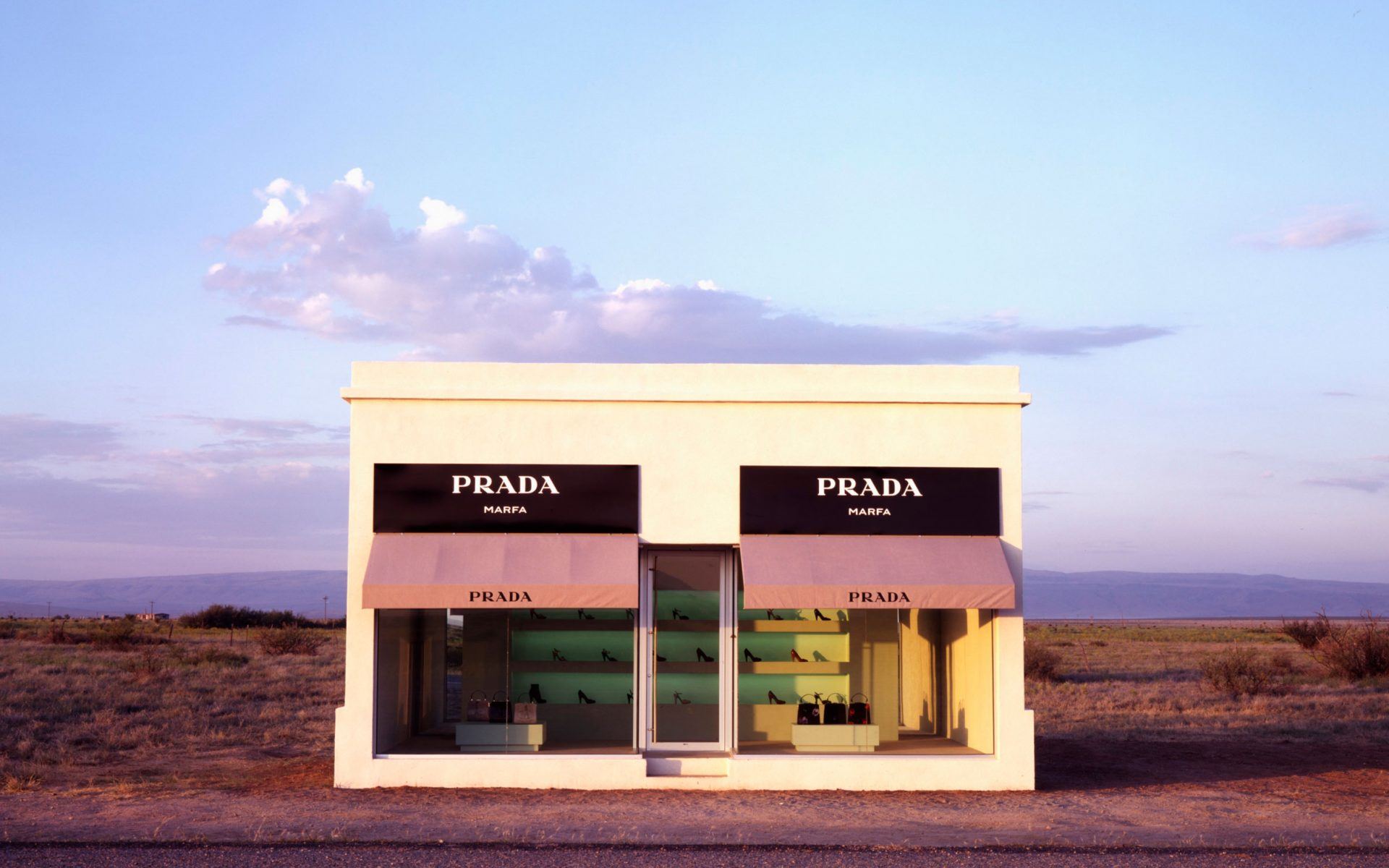 From Prada to Hermès, 5 Examples of High Fashion Brands in Works of Art
See how contemporary artists like Tom Sachs and Chloe Wise explore the relationship between art and fashion
Synonymous with wealth and a vaunted lifestyle, high-fashion brands extend influence over not only consumer culture but also contemporary artists. Iconic motifs like Chanel's interlocking C's and Hermès's Duc carriage are so recognizable that artists have appropriated them within their art as a commentary on affluence. Below, Galerie has rounded up five of the most intriguing examples of art that incorporates fashion iconography.
1. Chloe Wise, Pancakes No. 5, 2015
Painter Chloe Wise created a whole new meaning for the word consumption with her series of urethane and oil-painted "bread bags." Blending high fashion with baked goods, these nonfunctional and nonedible sculptural accessories act as a tongue-in-cheek examination of wealth and commodity.
2. Andy Dixon, Versace Shirt, 2019
Los Angeles artist Andy Dixon creates paintings and installations that recontextualize opulence through art. In a recent exhibition at Joshua Liner Gallery in New York titled "Look at This Stuff Isn't It Neat," he included a larger-than-life Versace shirt installation measuring nine by seven feet. The garment—created with canvas, acrylic paint, and oil pastel—was modeled after an original Versace shirt that Dixon reinterpreted through his own vision.
3. Jamaal Peterman, Gucci Fly, 2018
Artist Jamaal Peterman's 2017 series "Trompe L'Oeil," French for "deceive the eye," does exactly that with hyperrealistic paintings of luxury items. In Gucci Fly, a Louis Vuitton handbag bursting with cash and Gucci heels appear "framed" on the rear of a canvas. Through this illusionary depiction Peterman considers ideas of value with art and wealth.
Recommended: Moschino Brings Picasso's Masterpieces to Life at Milan Fashion Week
4. Elmgreen & Dragset, Prada Marfa, 2005
Created in collaboration with the Art Production Fund and Ballroom Marfa, Elmgreen & Dragset's site-specific land art project Prada Marfa heralds an imminent arrival to the West Texas town of Marfa. Located half an hour outside of the offbeat artist enclave, the installation, created by the Berlin-based duo, resembles a one-story Prada boutique with merchandise from the Italian house's fall 2005 collection. Visitors cannot enter the boutique, making it a relic frozen in time with no opportunity for commerce.
5. Tom Sachs, Hermés Value Meal, 1997
A functioning Prada Toilet and a chainsaw emblazoned with Chanel are just mere examples of how Tom Sachs juxtaposes high and low consumer culture in his work. Roughly repurposing the Hermès packaging into the form of a McDonald's meal, he emphasizes the branding of two vastly distinct corporations and material desire.
Next Post