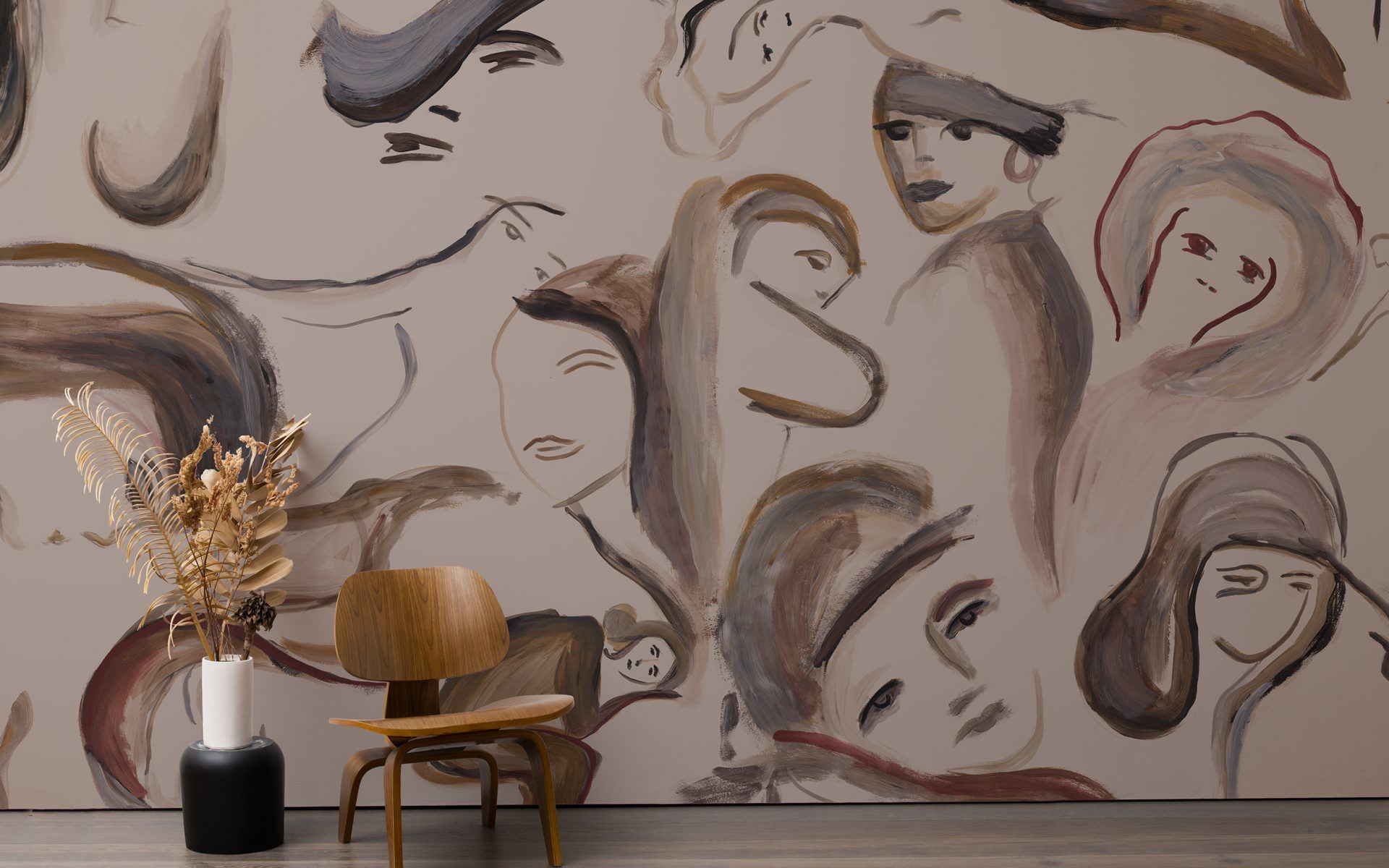 10 Must-See Events at Milan's Salone del Mobile
The 58th edition of the Italian furniture fair will host exhibitions from Versace, Google, and more
Every April art and design lovers from across the world flock to Milan for Salone del Mobile, which is held in conjunction with Milan Design Week. Each year, the city welcomes over 2,000 exhibitors from more than 165 countries and more than 370,000 visitors. For its 58th edition, the renowned furniture fair will pay homage to Leonardo da Vinci, who died five centuries ago this year, through two major installations.
For a closer look at those and other not-be-missed events during the fair, read on.
1. AQUA: Leonardo's Vision
Via S. Marco
April 6–14
This site-specific installation transforms a disused canal lock, Conca dell'Incoronata, covering it over with an architectural insert in the form of a great expanse of water, on the edge of which a huge LED screen will become a window onto a future Milan, showing a skyline that changes according to the time of day. AQUA is created in collaboration with artist Chiara Luzzana, composer Maurizio D'Aniello, and visual design studio Karmachina.
View this post on Instagram

2. Versace Home at Fuorisalone 19
Via Gesù 12
April 10–14
The legendary Italian fashion house will welcome ticket holders into the Versace Villa for an exhibition of the brand's 2019 home collection. Also on view at the world-famous villa will be collaborations between the brand and artist Andy Dixon and interior designer Sasha Bikoff.
3. De Cotiis x Carpenters Workshop Gallery: Anthology
14 Via Carlo De Cristoforis
April 8–July 20
Curated by Claudia Rose and Vincenzo De Cotiis, "Anthology" features pieces of De Cotiis's own design placed in conversation with works by 15 artists from Carpenters Workshop Gallery's program.
4. Marni Moon Walk
Viale Umbria 42
April 11–14
This installation, from the Italian fashion label Marni, envisions a sensory journey of discovery for visitors to explore the creative universe of the brand. A series of original products created by Colombian artisans and made of unusual materials like Formica and metal sheets will line a path that visitors can wander down.
5. Living Divani at Palazzo Crivelli
Via Pontaccio 12
April 8–14
To celebrate the brand's 50th anniversary and Piero Lissoni's 30th year as art director, the Italian furnituremaker will set up a maze of mirrors at the Palazzo Crivelli. The magical atmosphere will range from dreamlike to technological and futuristic, highlighting the brand's new collection from different angles in a clever combination of art and design.
Recommended: The Best Art & Design Fairs this April
6. Loewe Baskets
Via Montenapoleone 21
April 10
This year, Loewe will present a curated exhibition of basketry, hand quilting, and calligraphy in its fifth project at the fair. The brand approached 11 prominent international artists and invited them to interpret the theme of basketry by using leather in their creations. These craftsmen have produced a series of exclusive objets d'art that will be available to buy during the festival.
7. DE-SIGN: The art of Italian Design Before and After Leonardo
Pavilion 24—Fiera Milano
April 6–14
A second installation honoring Milan's adopted son Leonardo da Vinci will celebrate his work and, more specifically, his legacy to the art of design and craftsmanship. The exhibit will feature images and music illustrating Da Vinci's approach to design and the industriousness of the Renaissance workshops.
8. Alcova Sassetti
Via Sassetti 31
April 9–14
The roving platform for art and design events will take up residency in a former 1930s cashmere factory. Organized in collaboration with Alice Stori Lichtenstein and Fondazione Kenta, the space will be intensely programmed for the event's duration with performances, exhibitions, talks, screenings, and installations involving over a dozen partners from as many countries.
9. Google Presents: A Space for Being
Via Achille Maiocchi 7
April 9–14
For the tech giant's second year at Salone, its Design Studio has teamed up with Reddymade Architecture, Muuto, and Johns Hopkins University to explore the ways in which design impacts our emotions and well-being. The three-room installation will tap into neuroaesthetics, a type of learning that investigates how the brain responds to aesthetic perceptions and incorporates design, artwork, colors, textures, lighting, sounds, and scents to evoke physical responses from visitors.
10. Calico Wallpaper
Via Pietro Maroncelli 7
April 9-14
Calico Wallpaper, founded by Brooklyn-based husband-and-wife duo Nick and Rachel Cope, is following up its buzzy installation at Design Miami in the fall with two exhibits at Salone. The first, called Muse, is a striking collaboration with British designer Faye Toogood. Featuring sweeping brushstrokes, the collection depicts a rich array of features, poses, and expressions. The second, Still Life, is an installation exploring the intersection of food, design, and well-being featuring site-specific, custom wallpaper gradients, lighting, and interiors by Ladies & Gentleman Studio, and ceramics by Mud Australia.
Next Post