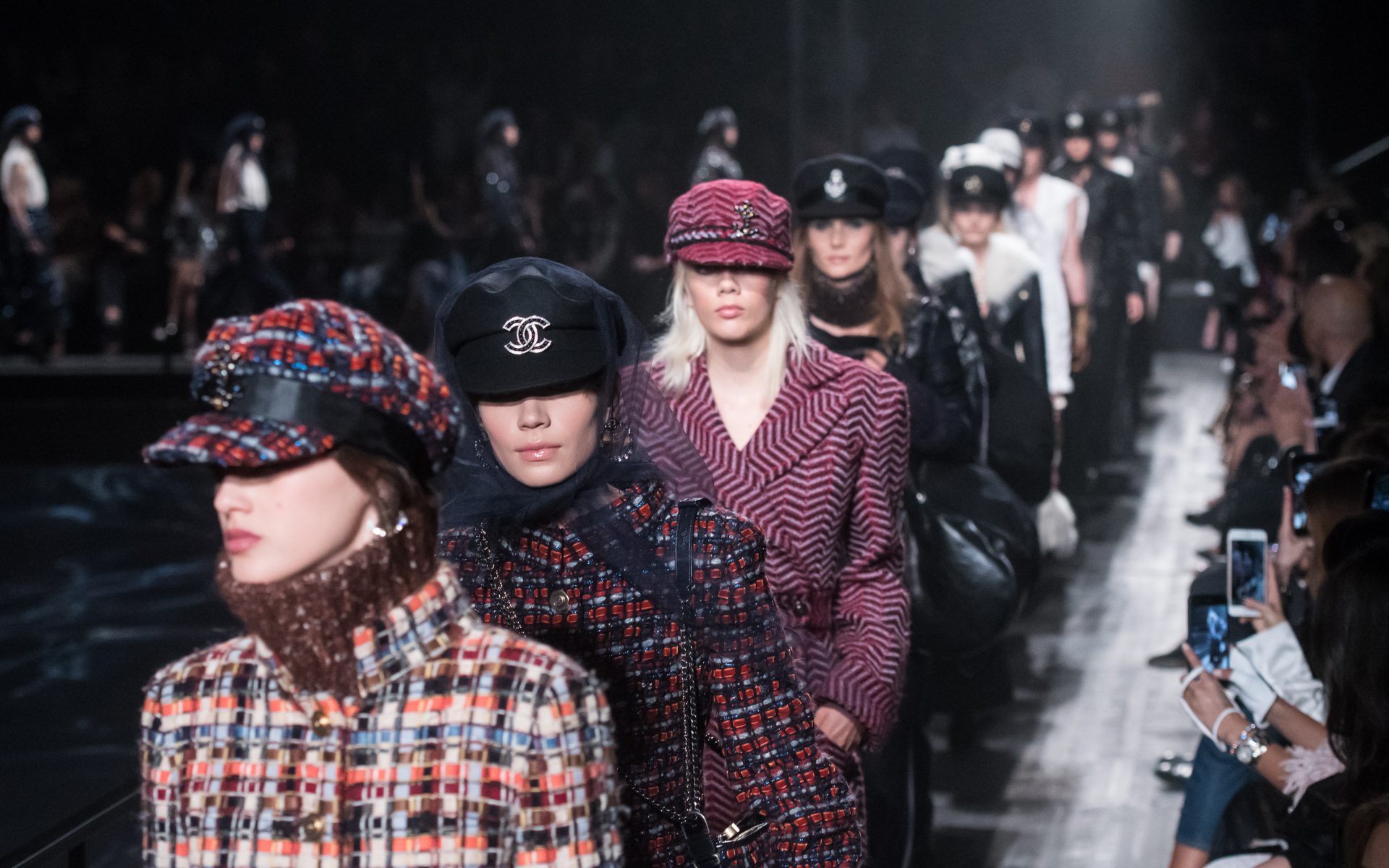 Chanel Will Stage a Fashion Show at the Metropolitan Museum of Art
The legendary house pays homage to the craftsmen who furnish it with lace and embroidery
Chanel's annual, city-hopping Métiers d'Art fashion show is coming to a New York venue that is—quite literally—picture-perfect: the Metropolitan Museum of Art.
This year's collection, which is part of a line that brand director Karl Lagerfeld devised to highlight the embroiderers, button manufacturers, and other craftsmen with whom Chanel collaborates, is slated for a December premiere.
The event marks Chanel's first time showing within the walls of the Metropolitan Museum since the institution's 2005 Chanel retrospective (unless you count the 2016 Met Gala for "Manus x Machina," where exhibition cochair Lagerfeld's haute couture dress stole the spotlight). It will be the third time that the event will be held in New York, with former venues including the brand's Fifth Avenue store (2005) as well as the Park Avenue Armory (2015).
Recommended: Karl Lagerfeld's Dreamy Hamburg Villa is on the Market for $11.7 Million
Chanel's Métiers d'Art calls upon the talent of some 11 studios whose individually vibrant histories span decades. Among them, a few highlights include Maison Michel, the hat and hair accessory maker founded in 1936 that rose to fame in the 1970s working for Dior, Givenchy, and Yves Saint Laurent; Guillet, a corsage maker dating back to 1896, which is responsible for all of the floral accessories for the label's recent shows; and Barrie Knitwear, a Scottish manufacturer of cashmere that produced sweaters for the British army during both world wars and later became the supplier of choice to many couturiers.
Thanks to the high level of craftsmanship going into every Métiers collection, each piece tends to be on the lavish side—a choice that, while characteristically Lagerfeld, upsets the fashion world's tradition of commercially focused preseason collections. In spite of the high level of sophistication therein, Lagerfeld has referred to the Métiers collection as "for me . . . something very light and happy."
Recommended: Inside Supermodel Eugenia Silva's Gorgeous Home in Madrid
As for the show itself, among its celebrated nuances is the attention to location. As it travels across the globe, each year set in a new city, Métiers d'Art channels the local cultural aesthetic; take, for example, the rodeo-themed Dallas show, staged in tribute to the Neiman Marcus stores that gave Coco Chanel her big break, or last year's nautical-inspired spectacle in Lagerfeld's cherished hometown of Hamburg, Germany.
The show has also traditionally been something of a celebrity magnet. Though the specifics surrounding this year's display are still under wraps, there's no doubt a thrill in the anticipation of what—and who—is in store; after all, the 2015 show at the Armory attracted the likes of Beyoncé and Pharrell Williams.
That New York was selected for this year's show can reportedly be chalked up to Coco Chanel's adoration of the bustling city, which she first visited in 1931. But that's not all; as Chanel issued in a statement, "Lagerfeld is very attached to the American megacity whose energy and light he has always loved to capture."
Next Post