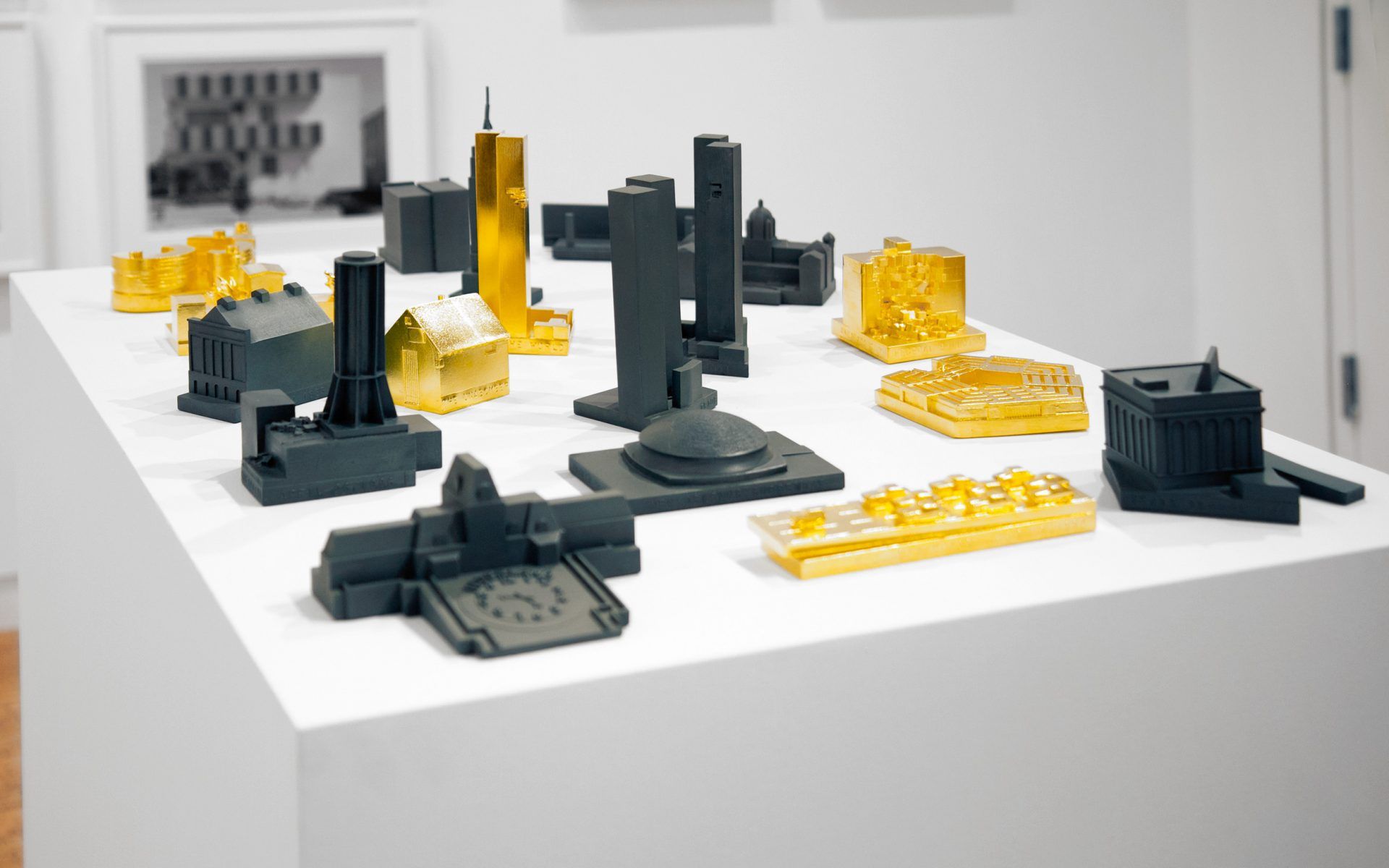 Firooz Zahedi's Curatorial Debut Opens at the Bunker in West Palm Beach
The esteemed photographer mined wife Beth Rudin DeWoody's 10,000-piece collection to assemble 'Art in Architecture'
Firooz Zahedi is in the midst of an evolution. No one would begrudge the Iranian-born photographer deciding to rest on his laurels—he's shot every A-list celebrity in Hollywood, and his portraits of Elizabeth Taylor were the subject of a one-man show at the Los Angeles County Museum of Art in 2011.
Instead, he finds himself exploring new mediums and managing new projects. His recent book, City of Angels: Houses and Gardens of Los Angeles (Vendome Press, $75), spotlighted some of the most dazzling estates in Southern California—and it was fêted by art-world elites at a gallery dinner at Christie's L.A. outpost. He's currently editing a book of portraits, many of which were originally shot for Vanity Fair, to be published in fall 2020 by Pointed Leaf Press.
Zahedi recently marked his curatorial debut with the opening of "Art in Architecture" at the Bunker, the 20,000-square-foot art space in West Palm Beach founded by his wife, Beth Rudin DeWoody. An art-world visionary beloved for championing emerging and overlooked artists, DeWoody maintains a sprawling collection that includes over 10,000 pieces.
"Beth wanted to do a new exhibition and I was coming off the L.A. design book so I had architecture on my mind. I knew her collection included some great architectural photography and thought it would be nice to flaunt some of them," says Zahedi, who mined the collection to a striking result.
"I've always tried to learn from other people's work, especially photographers Julius Shulman, Bevan Davies, and Ezra Stoller," Zahedi says. "But when we started pulling things from the collection, there was so much more." The discovery of ink and watercolor renderings by architects Buckminster Fuller, Richard Neutra, Oscar Niemeyer, and Daniel Libeskind, as well as architectural sculptures by Louise Nevelson and Jennifer Bolande, prompted him to expand the exhibition beyond photography.
Recommended: Inside Beth Rudin DeWoody's Art-Filled Bunker in South Florida
"Months later, after I selected everything, Beth said, 'I have these little buildings by the Boym Partners.' They're really amazing so we added them as well," recalls Zahedi. The series includes Buildings of Disaster, Missing Monuments, and The Obama White House, which is rendered in bright blue resin. The resulting exhibition, as noted in Zahedi's curator statement, "celebrates the artistry of a variety of notable architects and showcases the way very talented photographers, illustrators, and sculptors have interpreted that work through their own eyes. Therefore, it's is a double dose of creative energy to absorb and enjoy."
The architectural works also serve as a traditional complement to the Bunker's current exhibitions, which aim to give a fresh and complete view of contemporary art today. Curated by  DeWoody, Laura Dvorkin, and Maynard Monrow, themed rooms include "Fatale Femme," a historical exhibition that explores unapologetic femininity throughout the gender spectrum; "Chess," an installation of artist-designed chess boards and pieces; and "Herstorical Works on Paper," an assembly of important works by female artists who have shaped art history, including Susan Rothenberg, Vija Celmins, Howardena Pindell, Agnes Martin, Hannah Wilke, Eva Hesse, Judy Chicago, and Julie Mehretu.
Along with Zahedi, photographer Simon Watson is a guest curator at the art space. His show, "Inner Space/Outer Space," features more than 75 individual paintings, sculptures, and photographs that wrap around a central reeflike platform of geometric Lucite objects and brain coral.
"The architectural show is a little less avant-garde and provides a breather between the other shows," says Zahedi, who relished his new role as curator. "To find out that my wife had these works by people who I've learned from throughout my career and to be able to put them on display in such a great space was a real thrill."
"Art in Architecture," is on view until late 2020 at the Bunker in West Palm Beach. 
Next Post