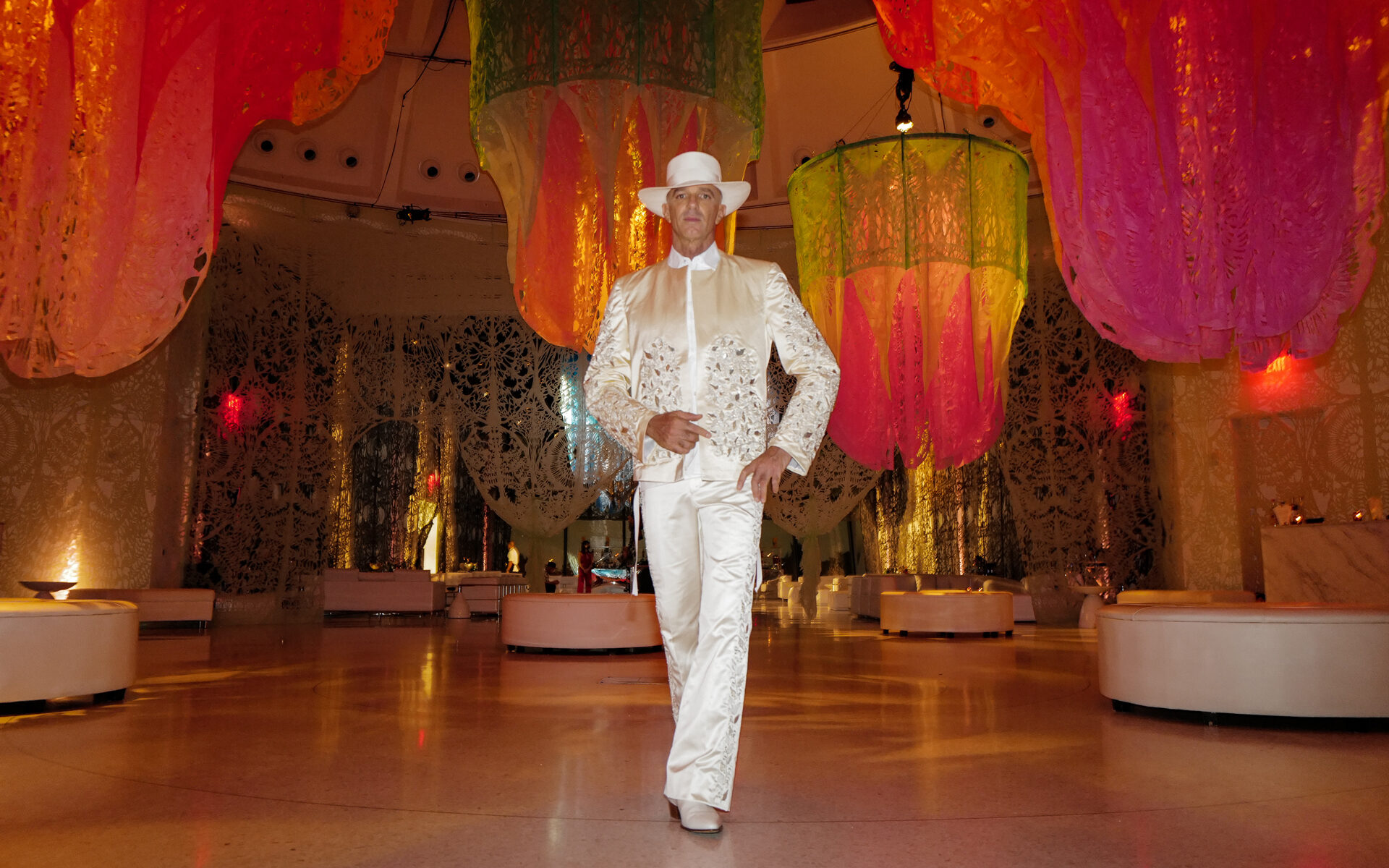 Faena Art Gala Kicks Off the Season in Miami
Art, cuisine, music, and more come together in a night of revelry at the Faena Forum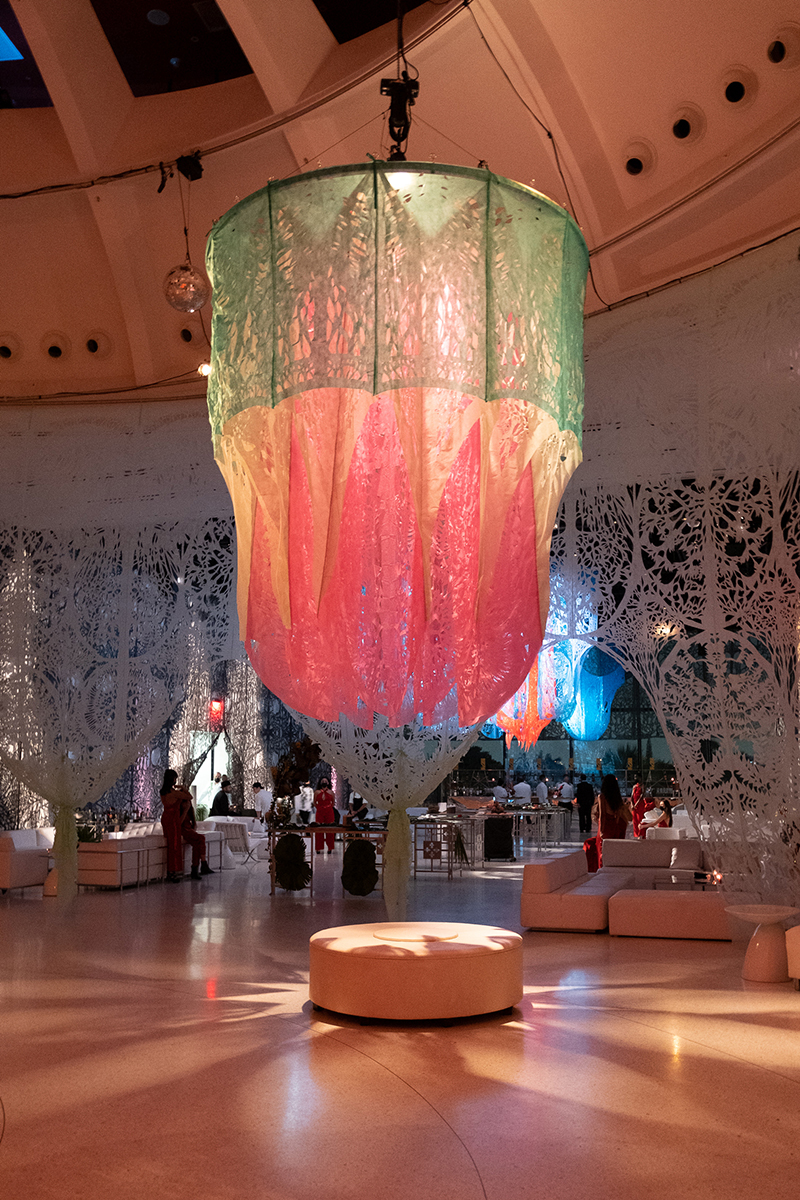 To celebrate ten years of the Faena Art, Alan Faena and Len Blavatnik hosted an arts gala like no other at the Faena Forum in Miami on Thursday, October 29. Eschewing the typical black-tie attire and seated rubber-chicken dinner, the Argentinian hotelier invited guests to come dressed as their favorite native Floridian species and offered an elaborate culinary processional of delicacies such as a massive whole tuna and towers of grilled meats prepared by legendary chef Francis Mallmann, who helms the restaurant Los Fuegos at the Faena Hotel.
The event marked the first fundraiser for the foundation, which provides funding for artists through the Faena art residency program and the Faena Art Prize of $75,000. The evening kicked off in the marble amphitheater with a cocktail hour of Champagne and blinis piled with roe from Caviar Russe, while guests perused works in the silent auction, which included pieces by Derrick Adams, Alexandre Arrechea, and Amanda Bradley. Part of the proceeds benefitted Faena Art, along with The Path of the Panther and Reefline.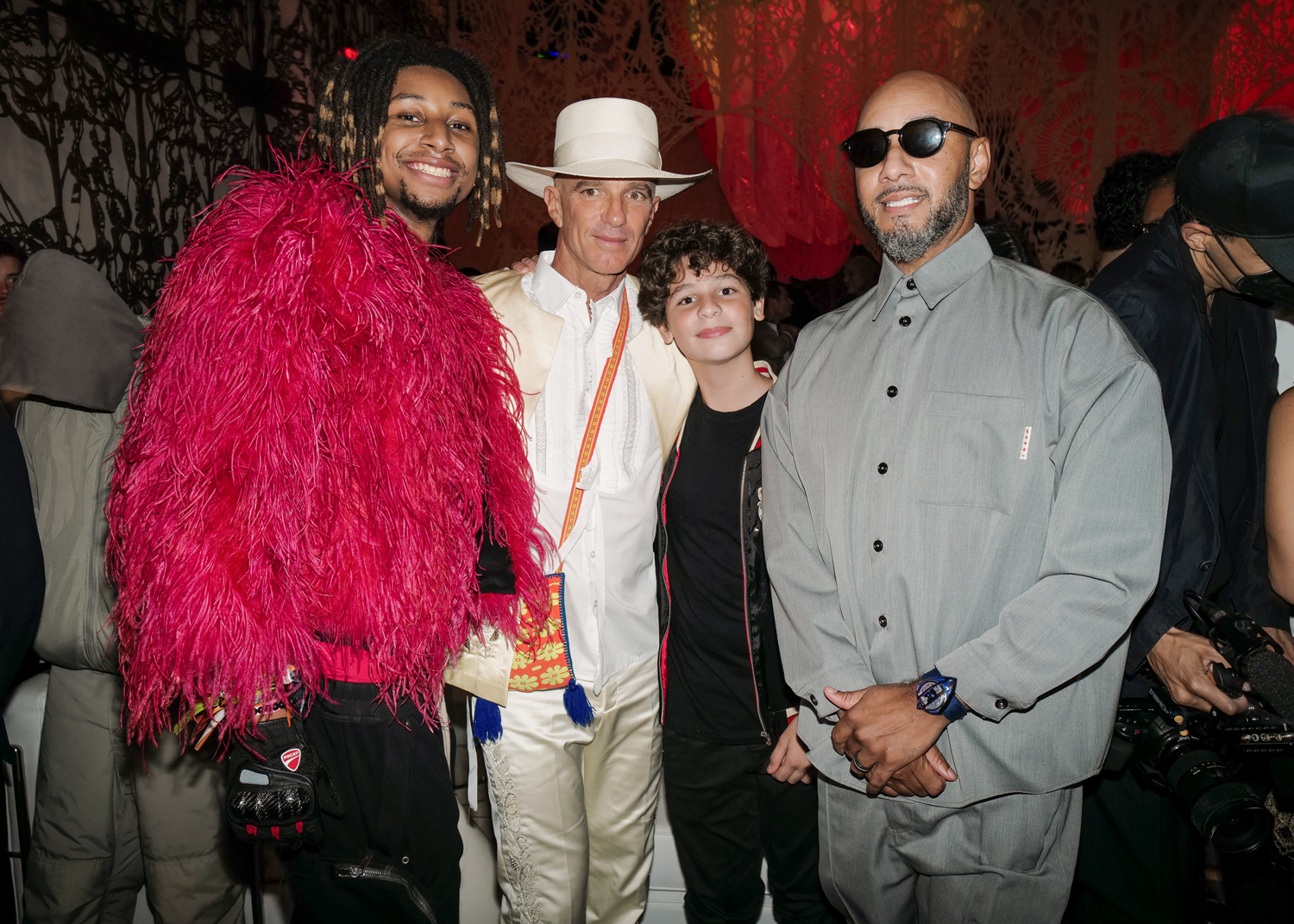 From there, guests—including Swizz Beatz, Timbaland, Note Marcato, Dayssi and Paul Kanavos, Maria Buccellai, Michele Oka Doner, and Rachel Lee Hovnanian—continued through the Rem Koolhaas–designed space to another floor, which had been transformed into dazzling art installation by Manuel Ameztoy. Known for his elaborate site-specific works, the Argentinian artist festooned the room with towering paper cutouts hanging from the soaring ceilings. Recalling Day of the Dead decorations, the paper creations surrounded the room and added to the celebratory feel of the evening as did performances by Lady Bunny and Mia Moretti and Margot of the Dolls.
Ensuring that the party never ends, the Faena Art Foundation will introduce a physical space called The Project Room during Miami Art Week in early December. It will house the Artist Residency Program and provide additional programming space.
See below for more photos of the unforgettable night.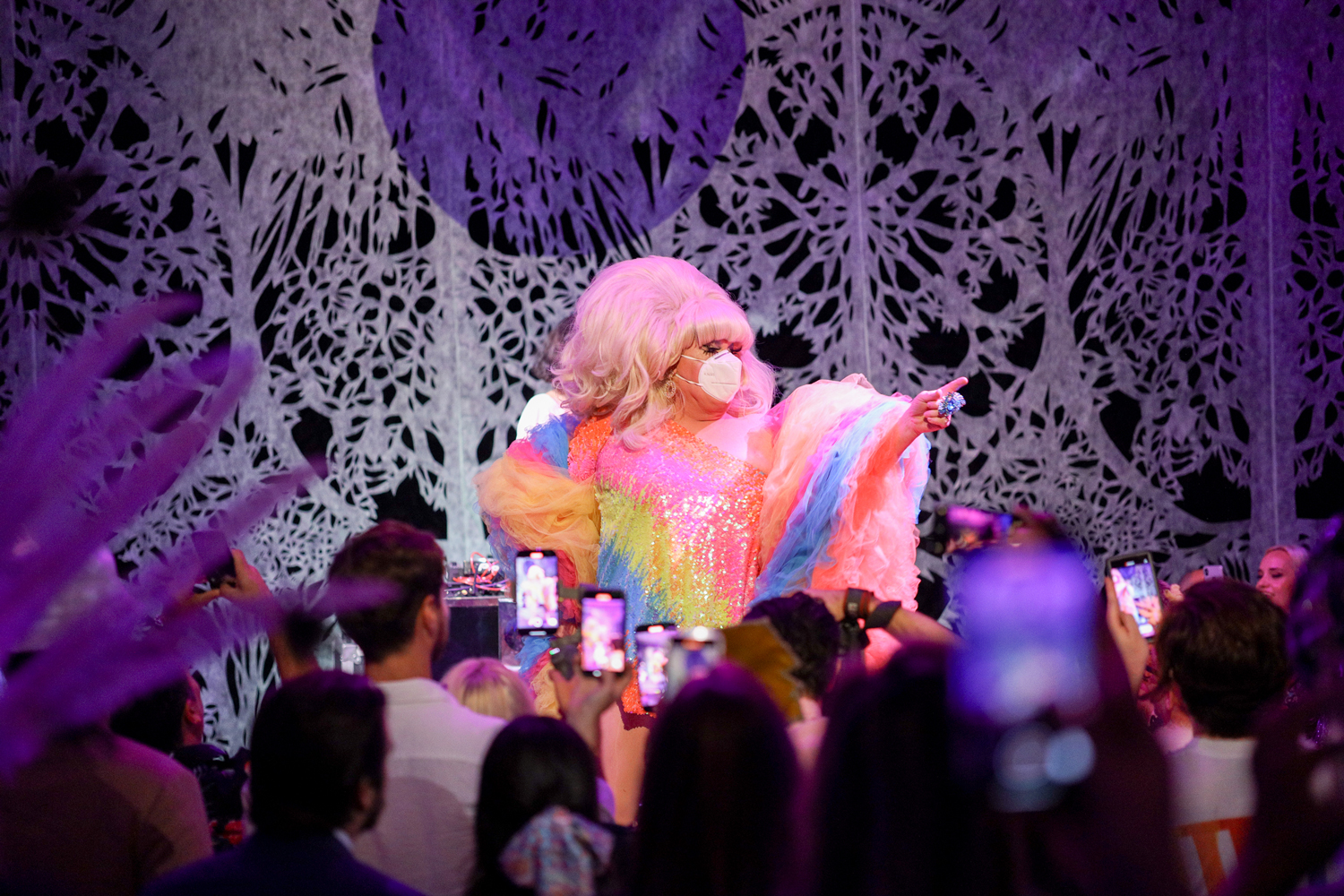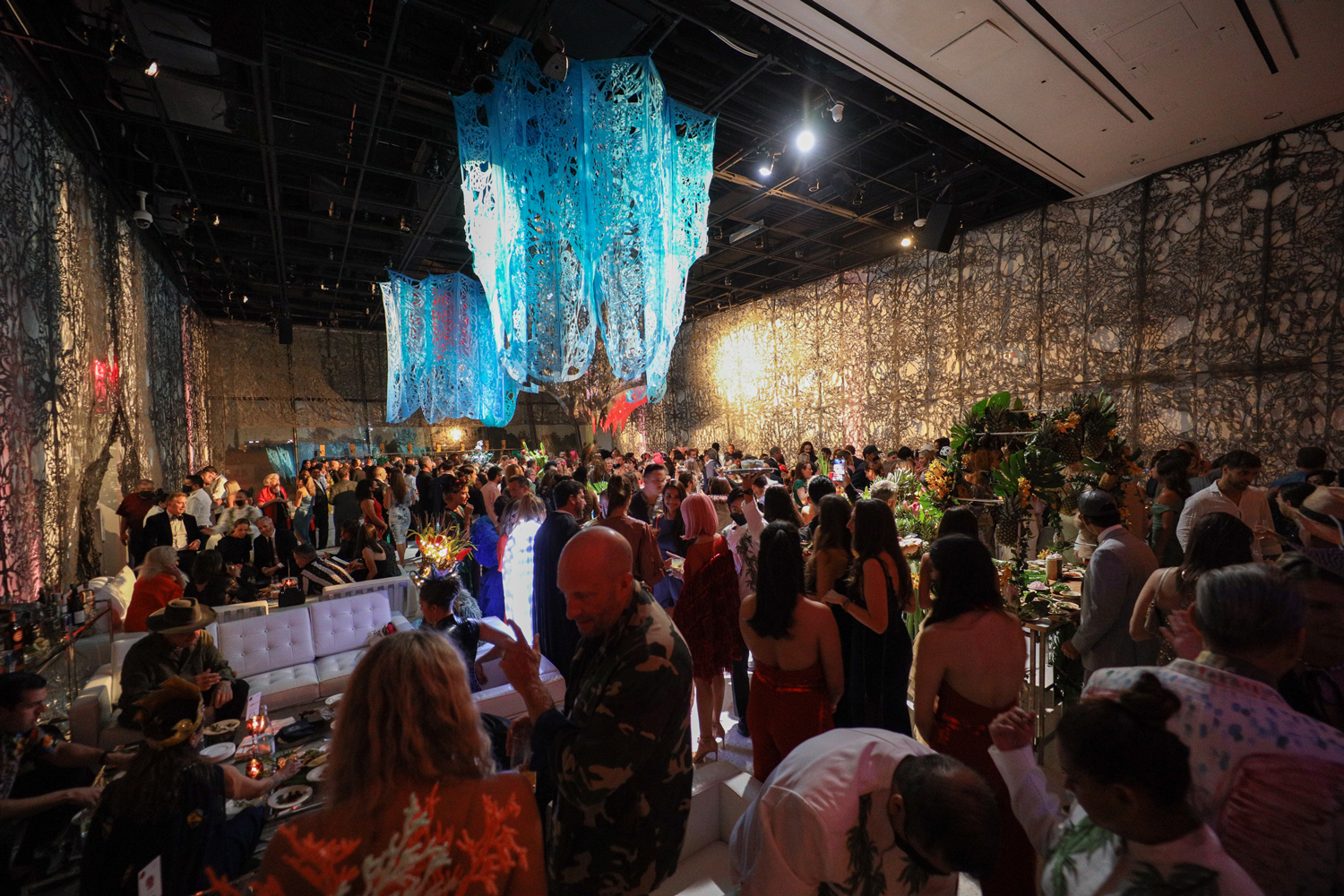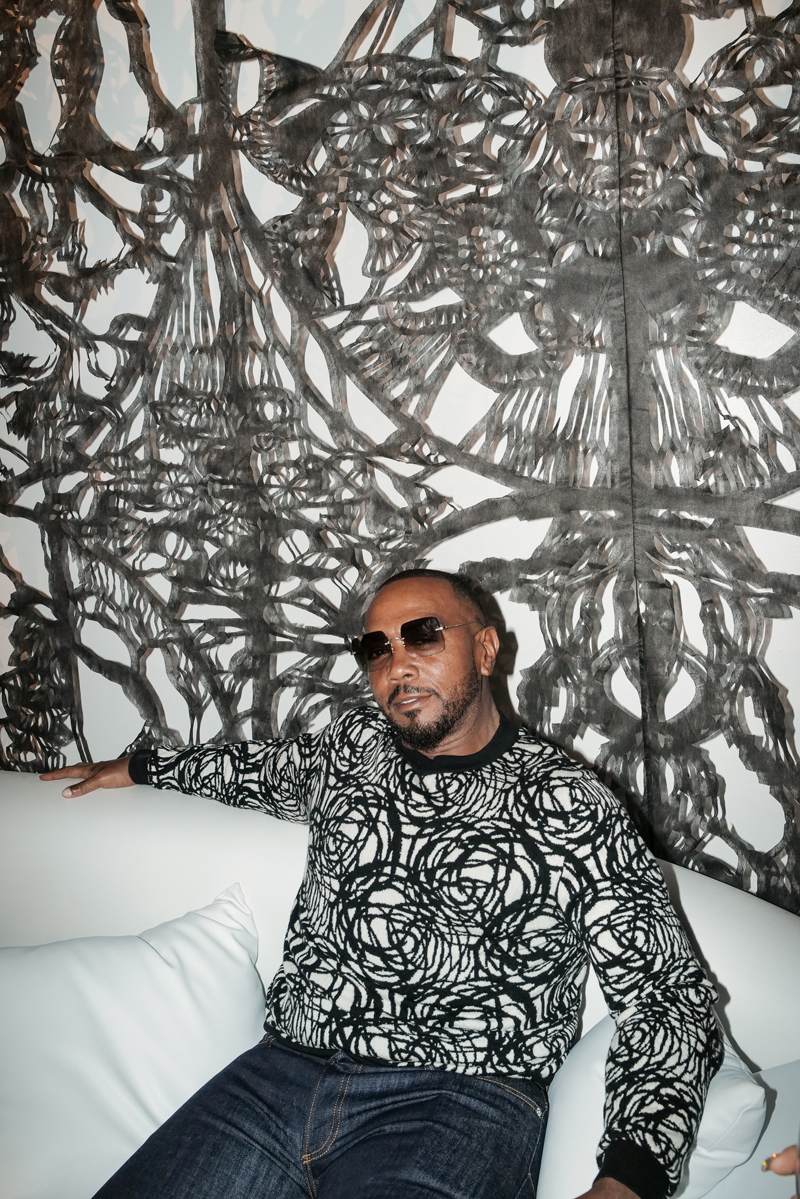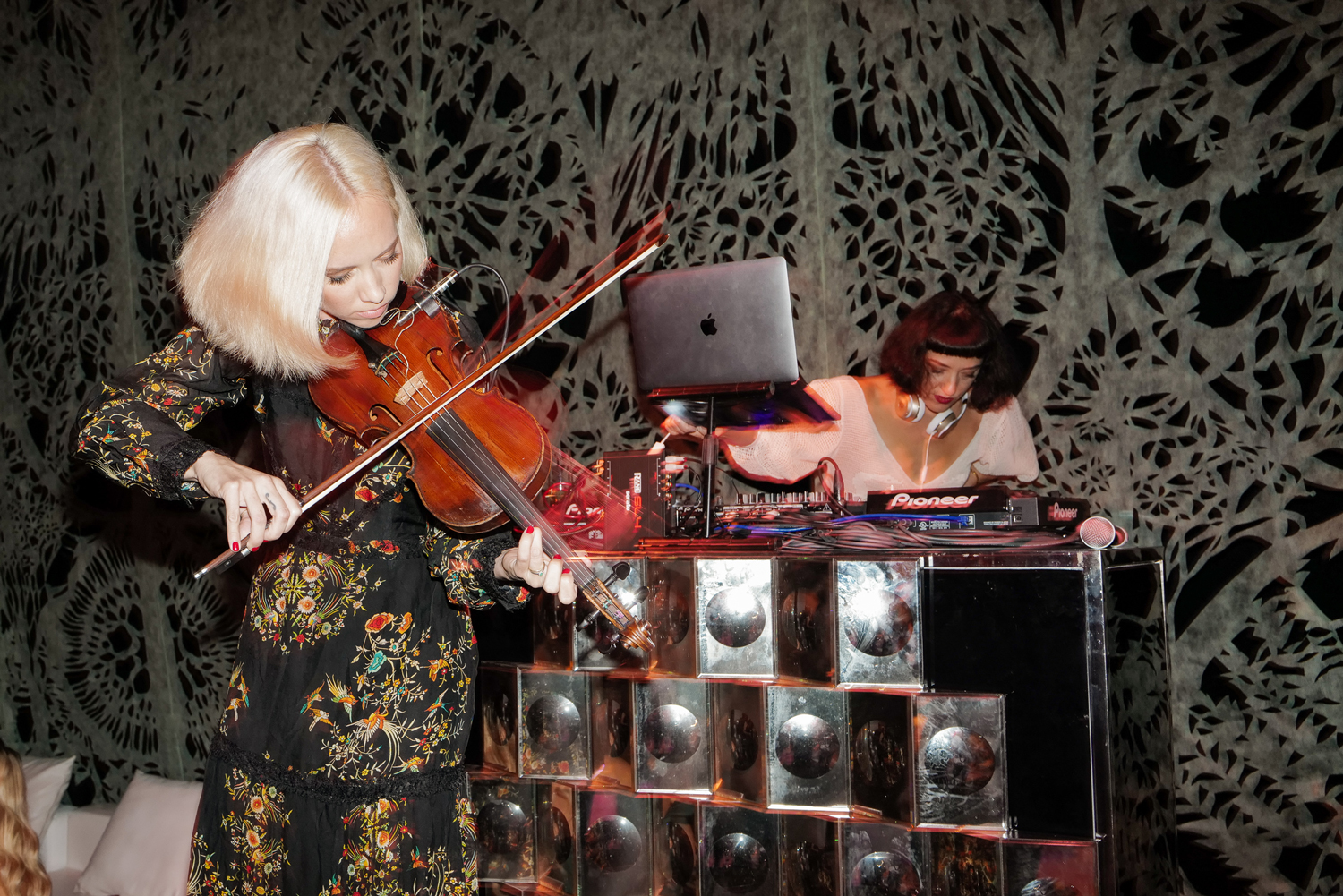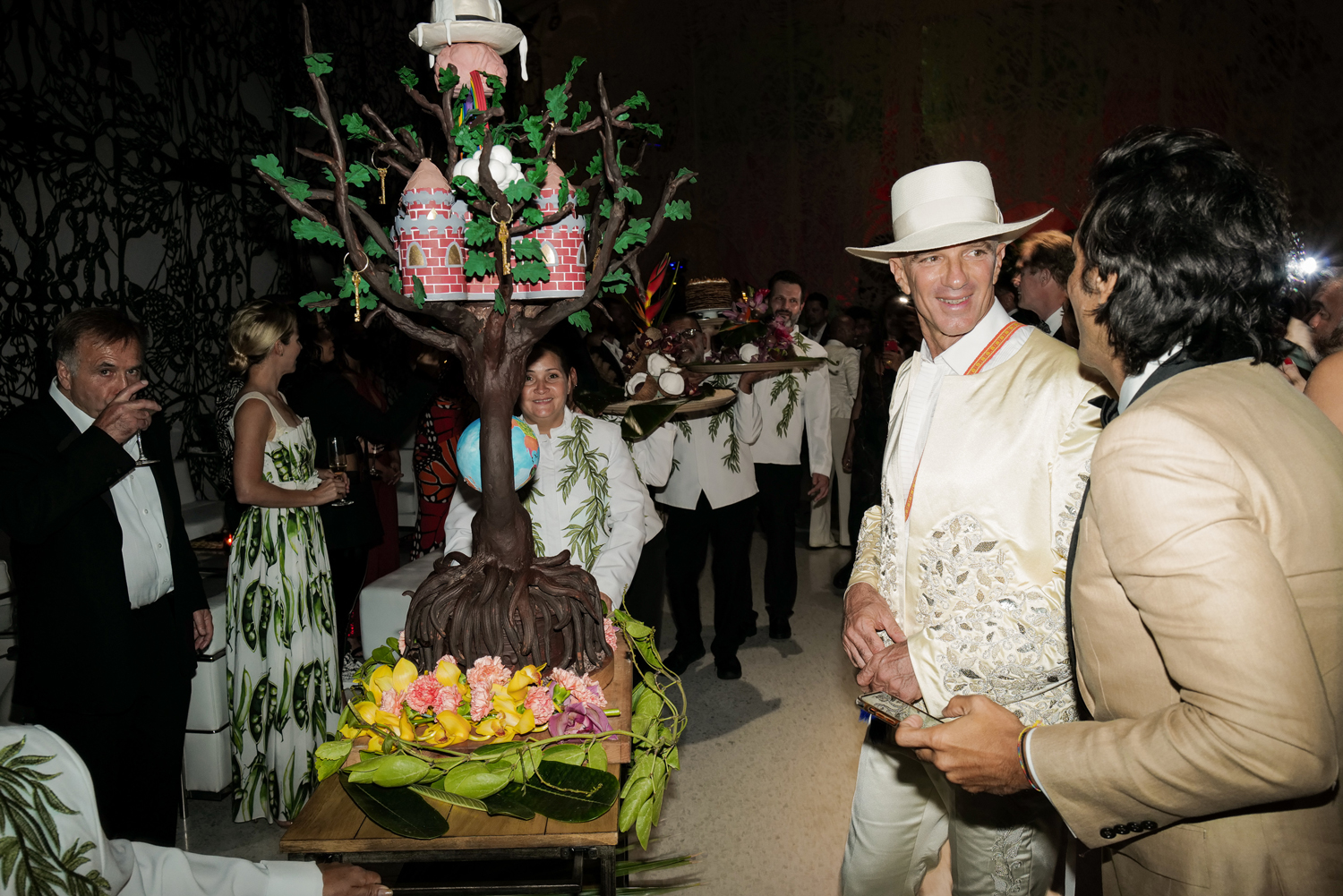 Next Post