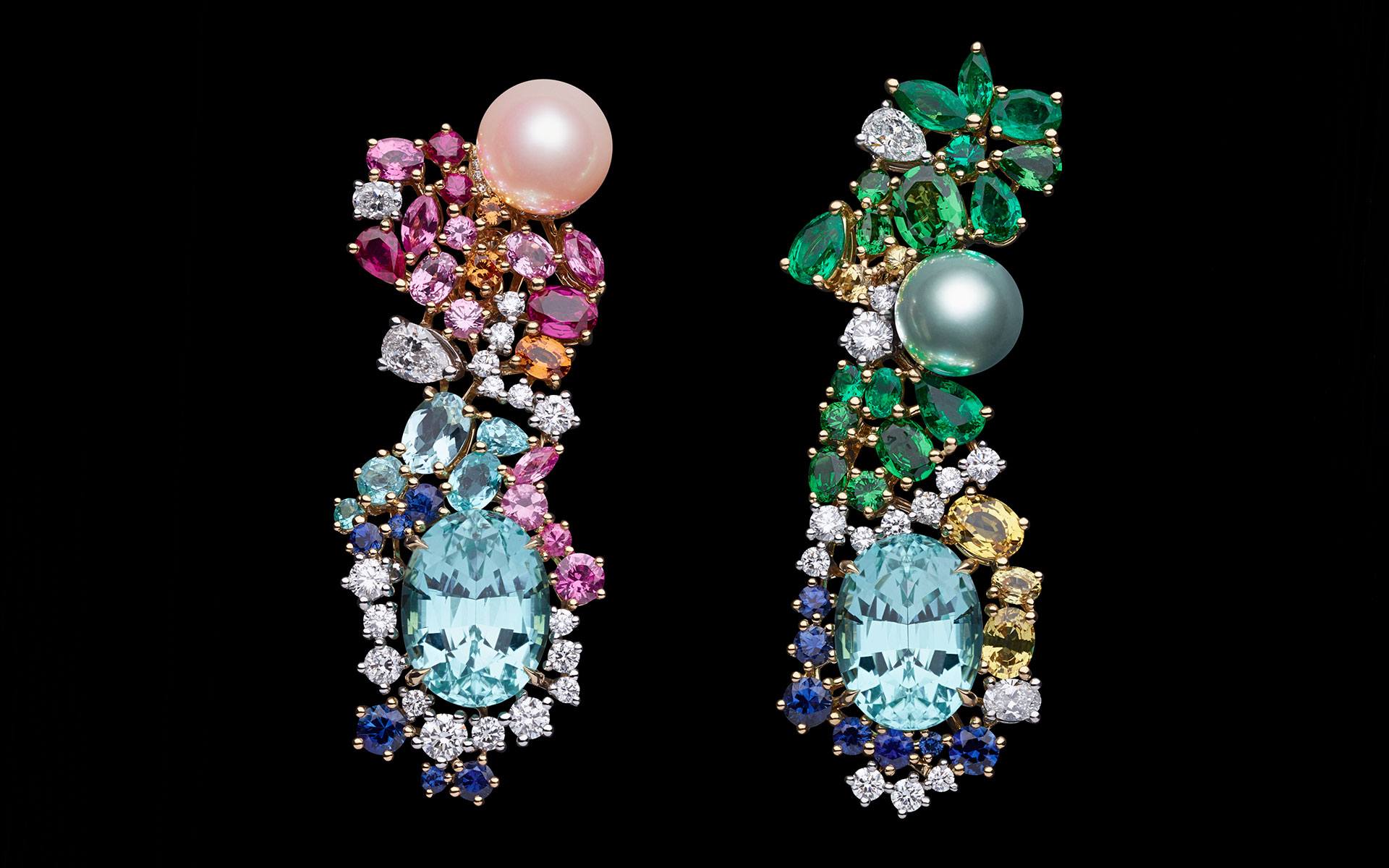 Dior's New Rainbow-Hued High-Jewelry Collection Is a Maximalist's Dream
The French house uses a full spectrum of rubies, emeralds, sapphires, and multicolored pearls to emulate tie-dyed textiles
While tie-dyeing clothing has long been a go-to DIY activity at summer camps and sleepovers, it has wildly resurged in popularity during the COVID-19 lockdowns as a nostalgia-inducing project for people of all ages. This follows the recent trend of fashion brands like Prada and Stella McCartney producing ready-made versions for consumers who may not want to get their hands dirty. Now, however, the artisanal craft is getting the couture treatment courtesy of Dior Joaillerie, which has just released a hypnotic collection inspired by tie-dye's spectrum of vivid hues and spontaneously made abstractions.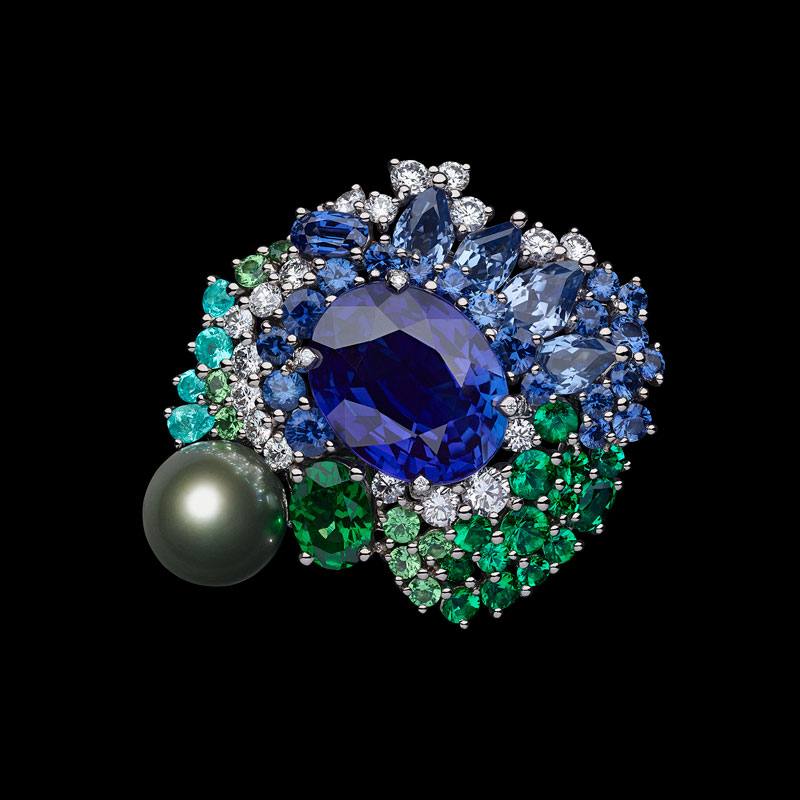 The collection, titled Tie & Dior, officially launched in Shanghai, where the third iteration of Dior's Designer of Dreams exhibition opened this month at the Long Museum West Bund. The line was dreamed up by Victoire de Castellane, who has been at the helm of Dior Joaillerie since 1998. While she is celebrated for her boundless creativity and love for bold, vibrant designs (Rizzoli has chronicled her work in a new book, Dior Joaillerie: The A to Z of Victoire de Castellane, to be released in September), Tie & Dior is her most artful collection yet.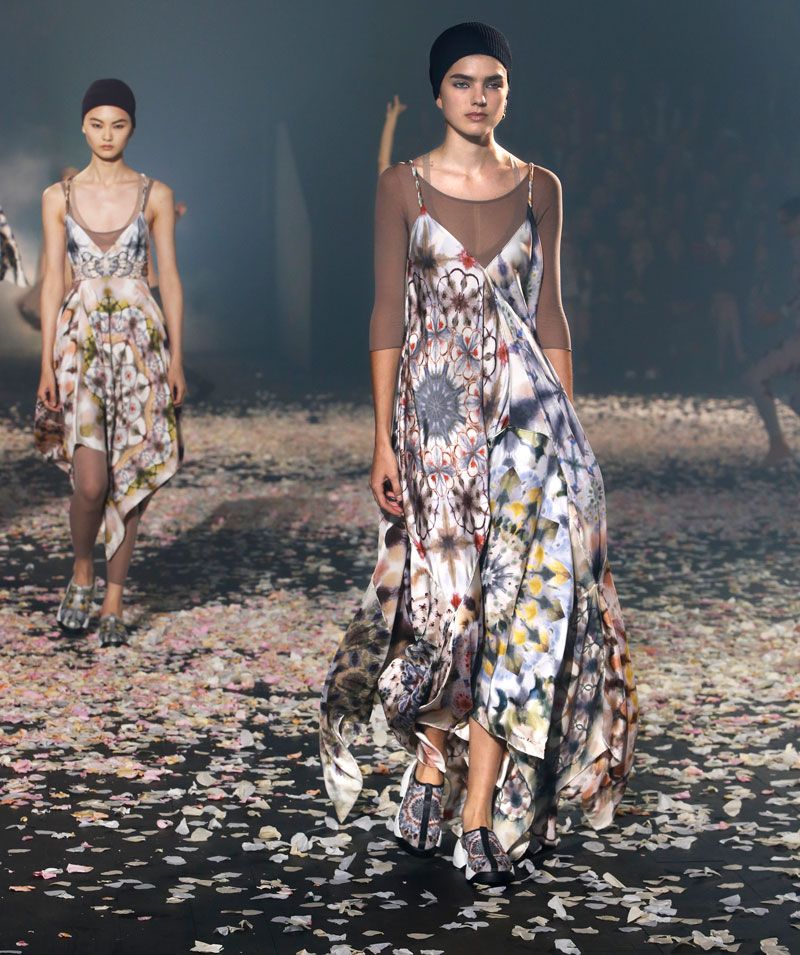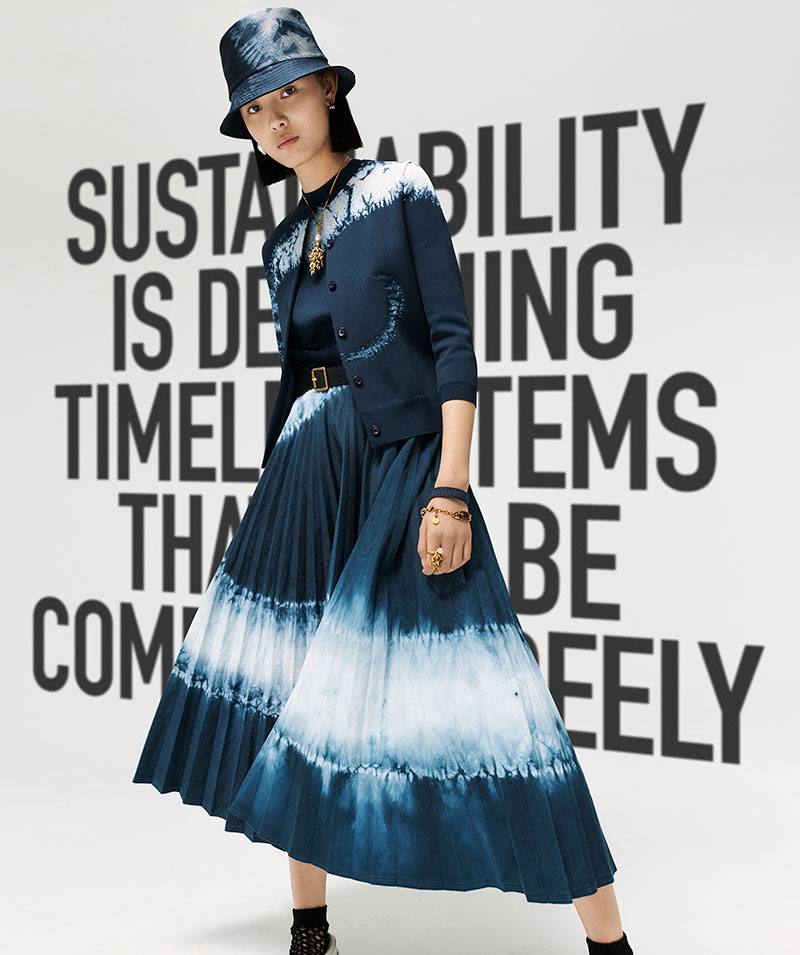 Coincidentally, de Castellane conceived the line prior to the new generation of crafters sparked by the pandemic. In fact, the textile technique has been explored in the house's fashion collections time and time again; Dior womenswear creative director Maria Grazia Chiuri, for example, incorporated kaleidoscopic tie-dyed garments and accessories in her spring 2019 and fall 2020 ready-to-wear collections.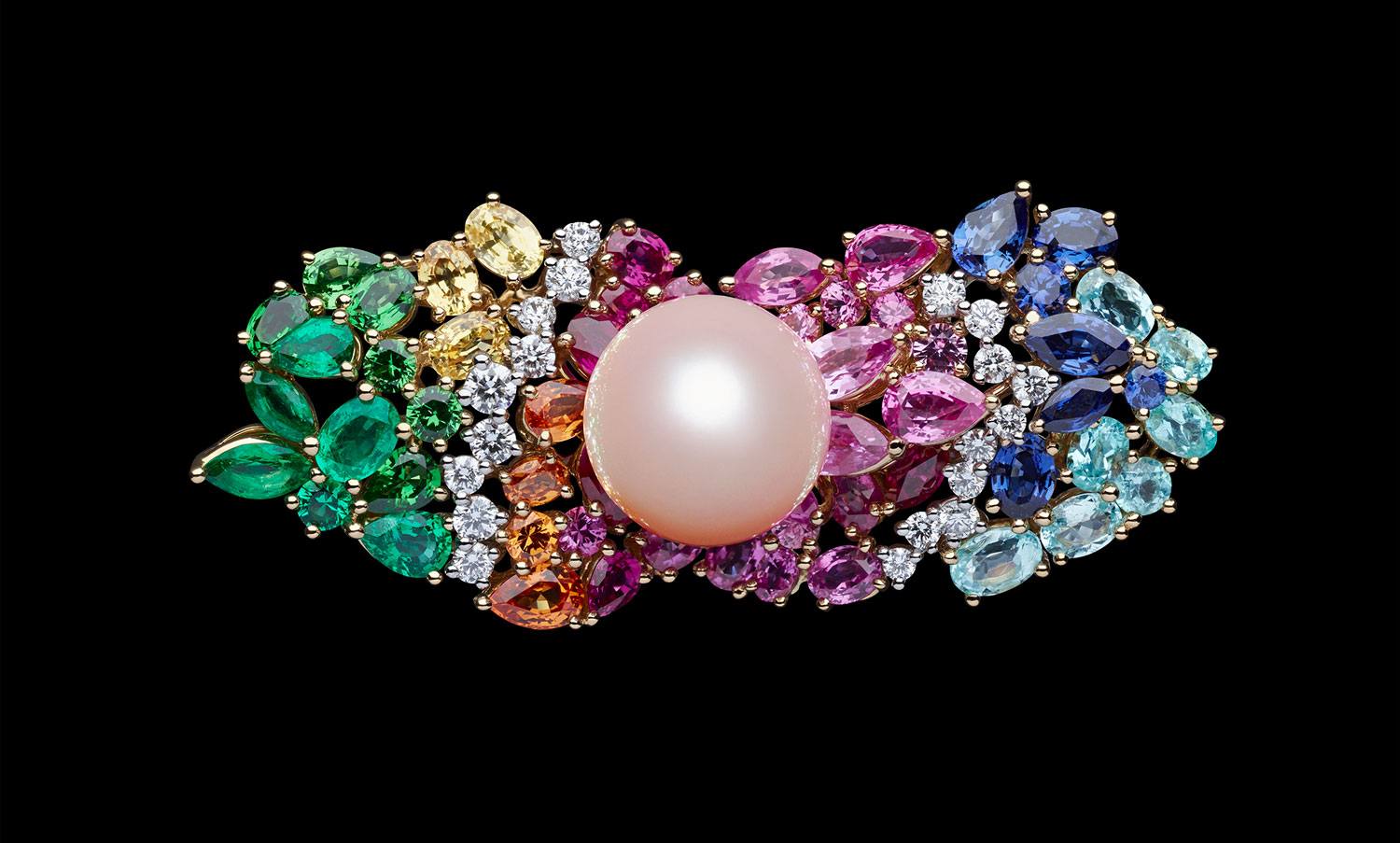 Channeling that same aesthetic into fine jewelry, de Castellane produced 100-plus pieces that range from more traditional diamond cluster necklaces with the occasional ruby to full-fledged electrifying earrings comprised of every color of the rainbow. To achieve subtle graduations in hues as tie-dyed fabric would, de Castellane combined precious gems like emeralds and orange diamonds with tanzanites, tsavorite garnets, Paraiba-type tourmalines, and pink spinels. Blue, yellow, and pink sapphires—including the extremely rare and coveted Padparadscha variety—are also featured. Distributed in undulating patterns, white diamonds mirror the fabric that's left bare, giving tie-dye its psychedelic spirals.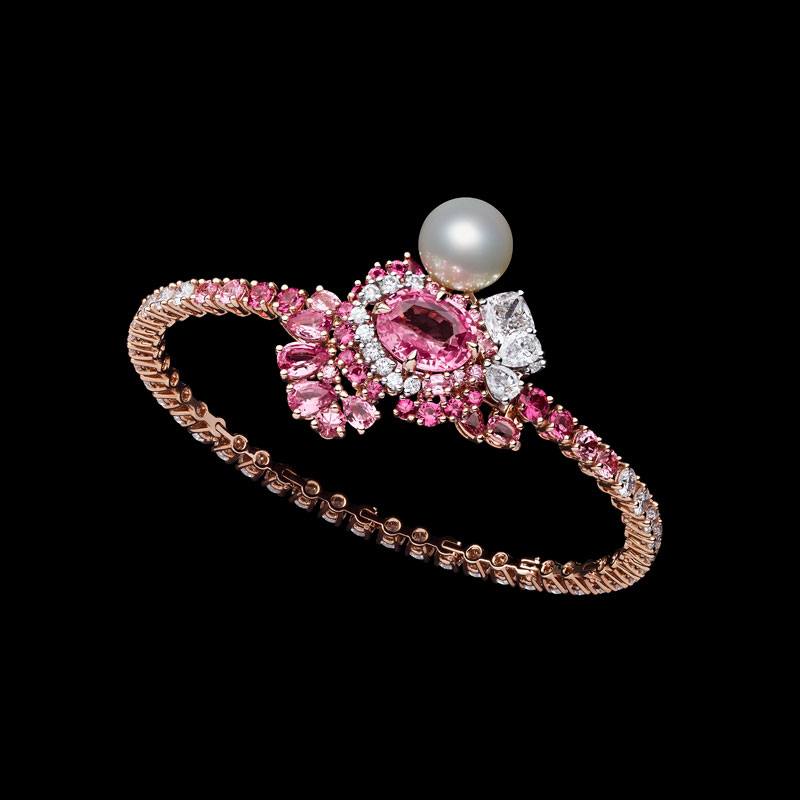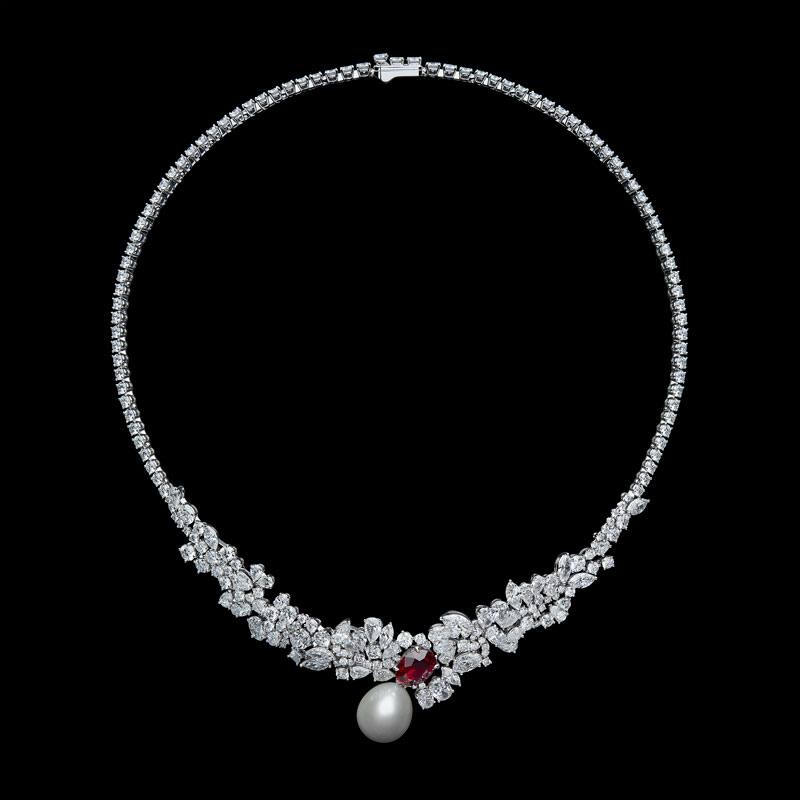 Injecting the designs with yet even more flair, platinum, as well as white, yellow, and pink gold, are used throughout the necklaces, bracelets, rings, and earrings. De Castellane achieves the effect of movement in these pieces by incorporating stones in different cuts and sizes. Adding to the collection's allure are cultured pearls, which, with their softer tones and lustrous quality, contrast the glittering brightness of the other gems. Though this was de Castellane's first time working with pearls, she did not hesitate to experiment: White, gray, pink, gold, aubergine, and pistachio varieties all feature, and several are placed in unconventional asymmetric settings.
Catering to the more-is-more crowd, the visually arresting collection reads like an encyclopedic jewelry handbook in which no gemstone—irrespective of cut, size, color, or intrinsic value—is off-limits.
Next Post