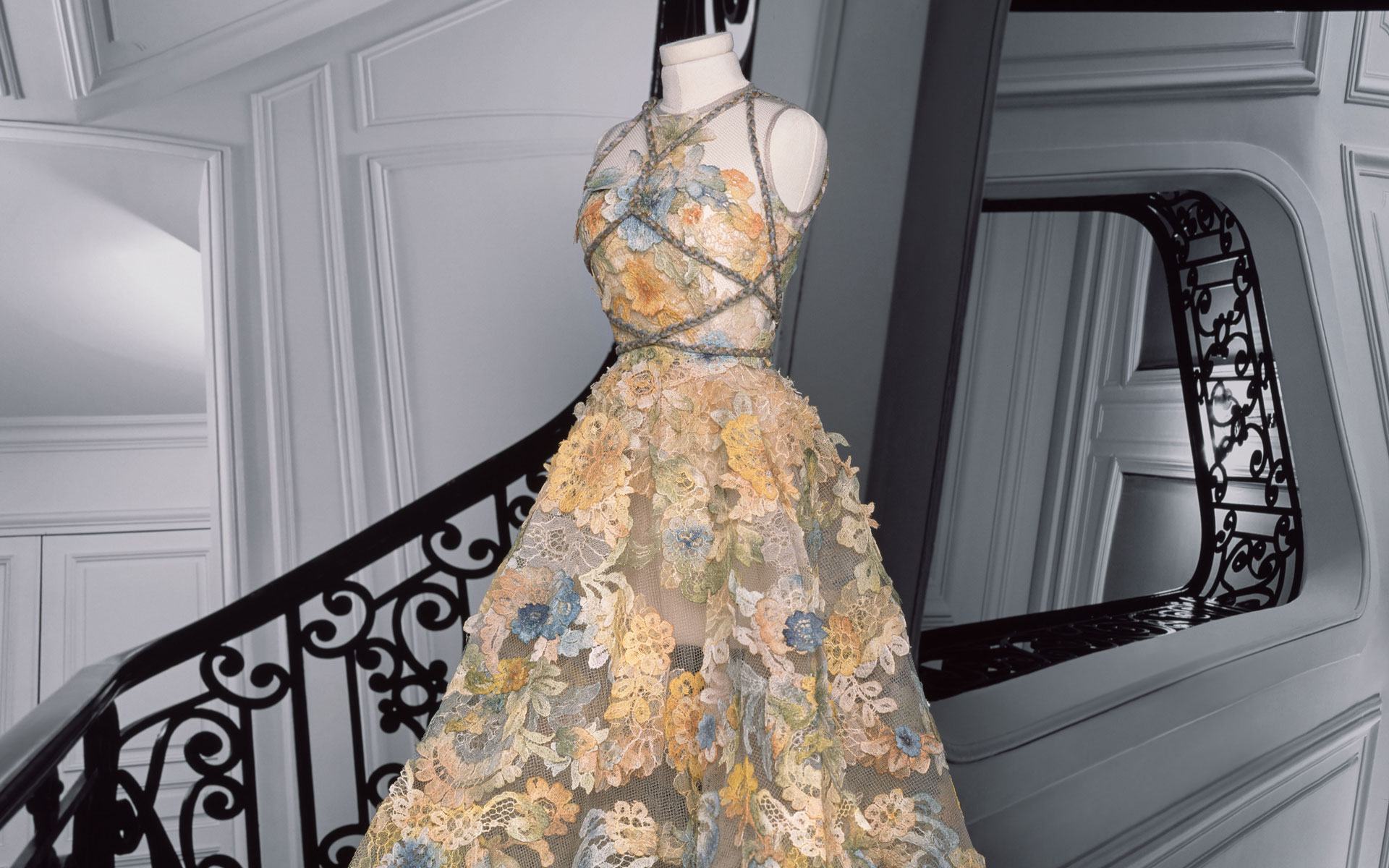 Dior's Spellbinding Couture Collection Channels Female Surrealist Muses and Artists
Dora Maar and Leonora Carrington are among the figures who inspired the fashion house's new look book, film, and miniature mannequin collection
While every day it seems another art fair is forced to take its booths online due to COVID-19, the fashion world has had yet to face its parallel test—that is, until now. From July 6 to 8, Paris Couture Week, the industry's most exclusive and theatrical fashion extravaganza, went digital. But just when the idea of painstakingly detailed, handcrafted garments being revealed virtually could not seem more surreal, Dior unveiled its most mind-bending collection yet.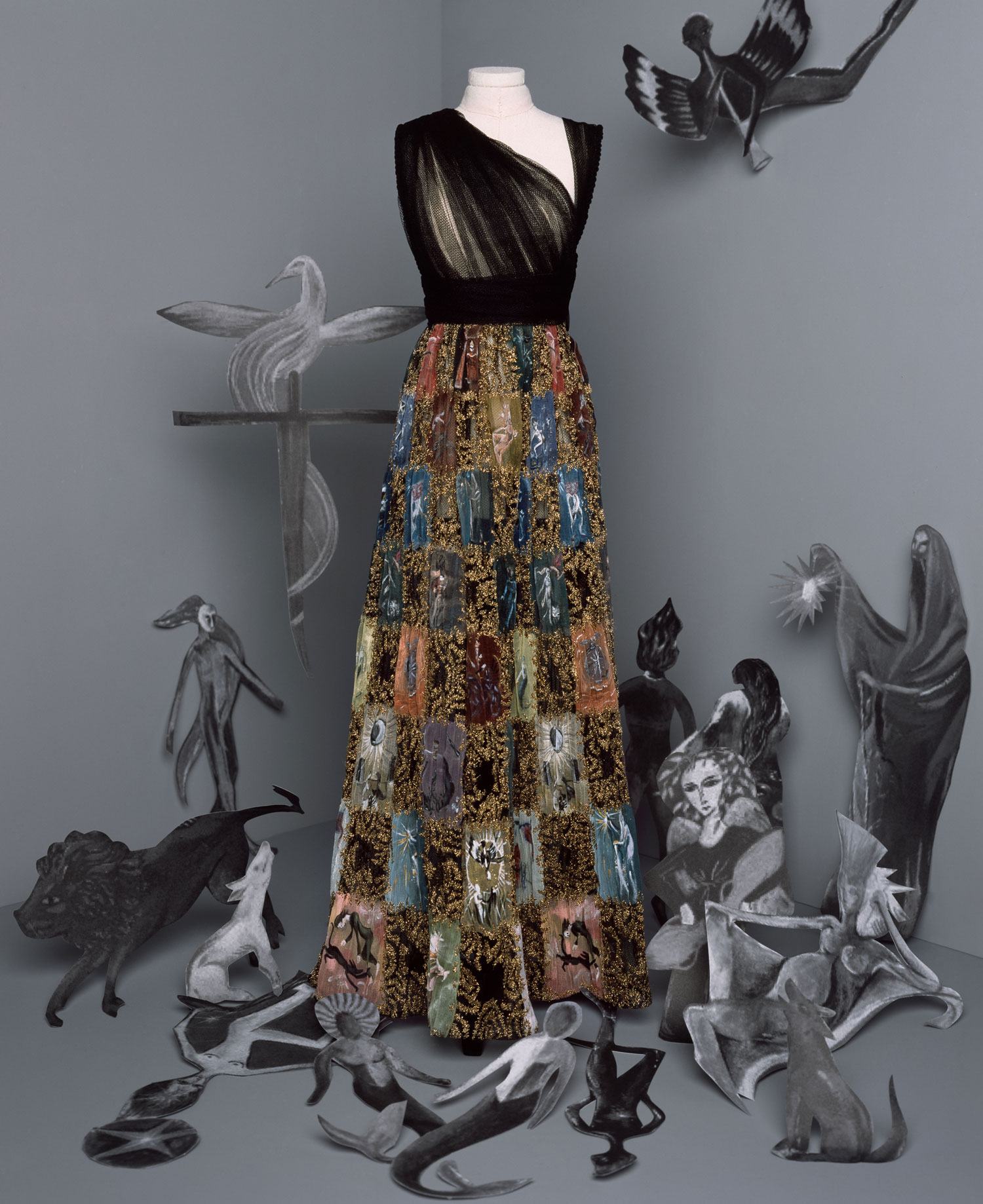 Since 2016, when her first Dior women's collection debuted, Maria Grazia Chiuri has made championing female artists past and present a priority. For her haute couture fall/winter 2020–21 collection, she found inspiration in five female Surrealist artists and muses: Lee Miller, Dora Maar, Dorothea Tanning, Leonora Carrington, and Jacqueline Lamba. "Surrealist images manage to make visible what is in itself invisible," Chiuri said of the collection in a statement. "I'm interested in mystery and magic, which are also a way of exorcising uncertainty about the future."
Uninhibited fantasy indeed pervades all of the collection's companion materials, which, in addition to the always impeccably made garments themselves, include a look book shot by fashion photographer Brigitte Niedermair, a ten-minute film by notable Italian filmmaker Matteo Garrone, and miniature re-creations of each of the collection's 37 ensembles.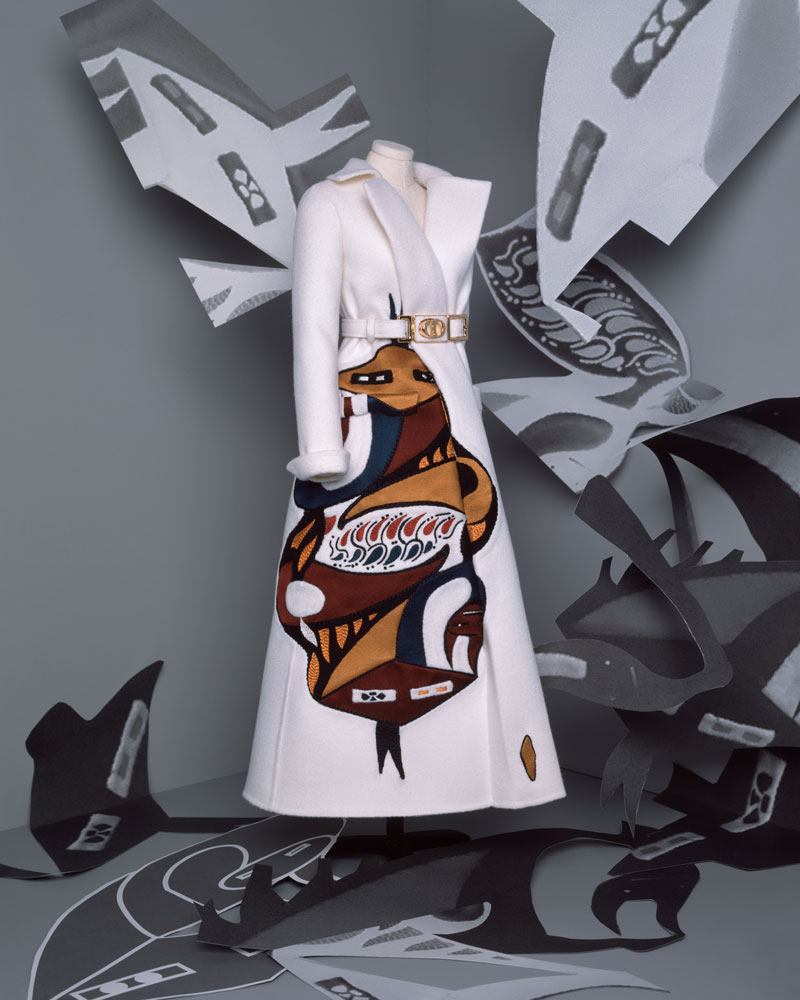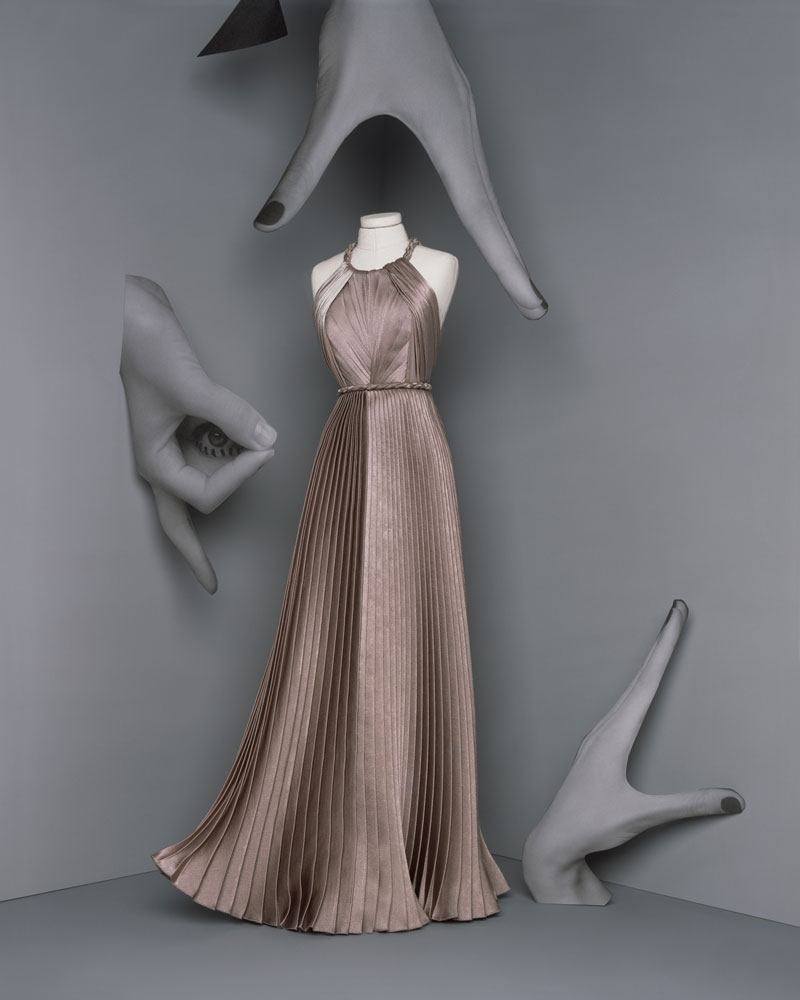 With silhouettes ranging from tailored suit jackets to draped, goddess-like gowns, the collection celebrates different notions of femininity, as well as nature and transformation. Muted metallics are injected with cool-toned, jewel-like colors that recall Carrington's and Tanning's trademark palettes. In the look book, each design seems to float in a fashion funhouse comprised of Escher-like staircase mazes, collaged body parts, repetitious shadows, and a sea of mythical creatures and emblems. The juxtaposition of opulent, luminous couture against black-and-white distorted, paper-like backgrounds harkens back to a time when artists like Salvador Dalí and Man Ray directed fashion shoots that graced the pages of Vogue and Harper's Bazaar.
The collection receives an equally artful treatment when shown in Garrone's video, Le Mythe Dior, though the references feel evocative of an earlier movement, the Pre-Raphaelites. Conjuring the mystical environment found within John Everett Millais's famed Ophelia and the crimson-haired beauties of Dante Gabriel Rossetti, scantily clad mermaids, sea nymphs, shelled creatures, and other mythical part-human figures are seen frolicking in nature. Two men holding a large trunk bearing miniature Dior couture–wearing mannequins eventually disrupt each scene. When the women catch sight of the fashions, they appear awestruck and come to life, much like the dolls in the ballet Coppélia.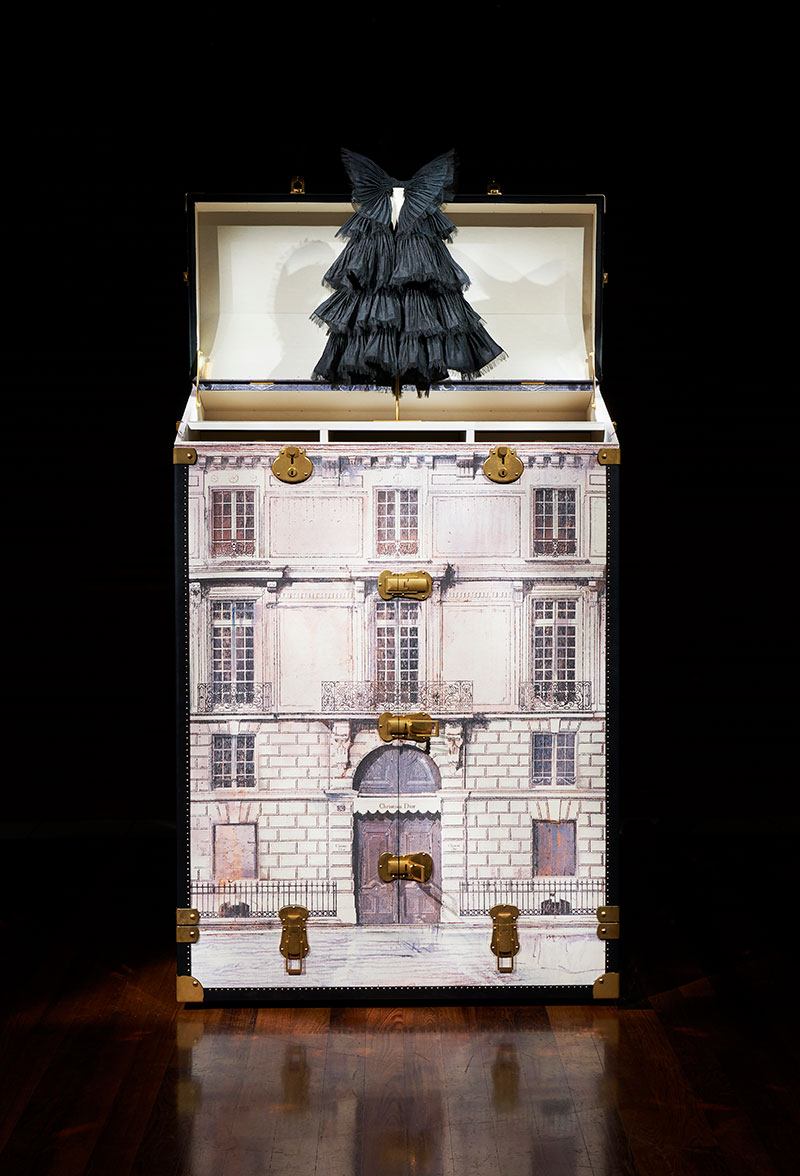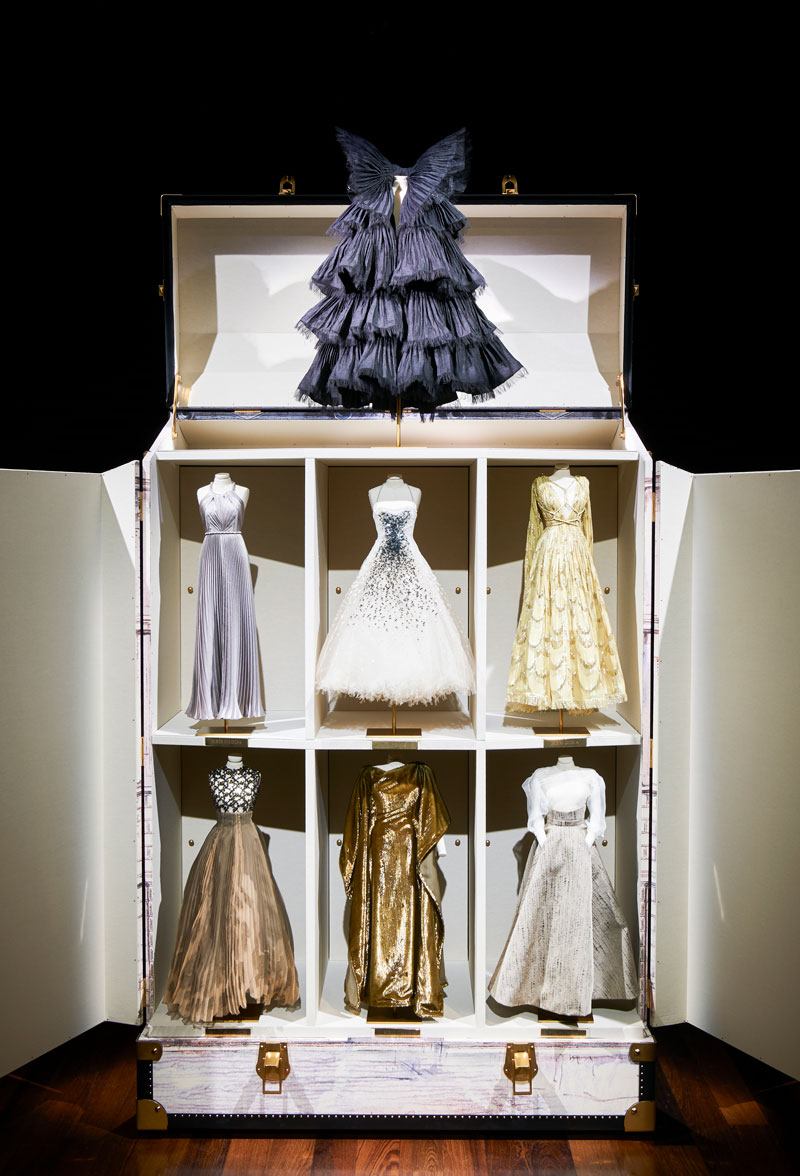 The film begins with and occasionally continues showing the modern-day Dior atelier, where les petite mains meticulously construct the fall/winter collection's exacting miniatures. The enchanting creations pay homage to the Théâtre de la Mode, a traveling exhibition launched in 1945 to promote French couture around the world via dolls wearing small-scaled versions of the latest fashions. The magical trunk containing Dior's dolls features the façade of 30 Avenue Montaigne, the storied Parisian townhouse where Christian Dior helped reestablish the French capital as the world's preeminent fashion city. With her far-reaching, international references, it's safe to say Chiuri has again cemented haute couture's ability to delight and artistically inspire, even in the darkest of times.
Next Post