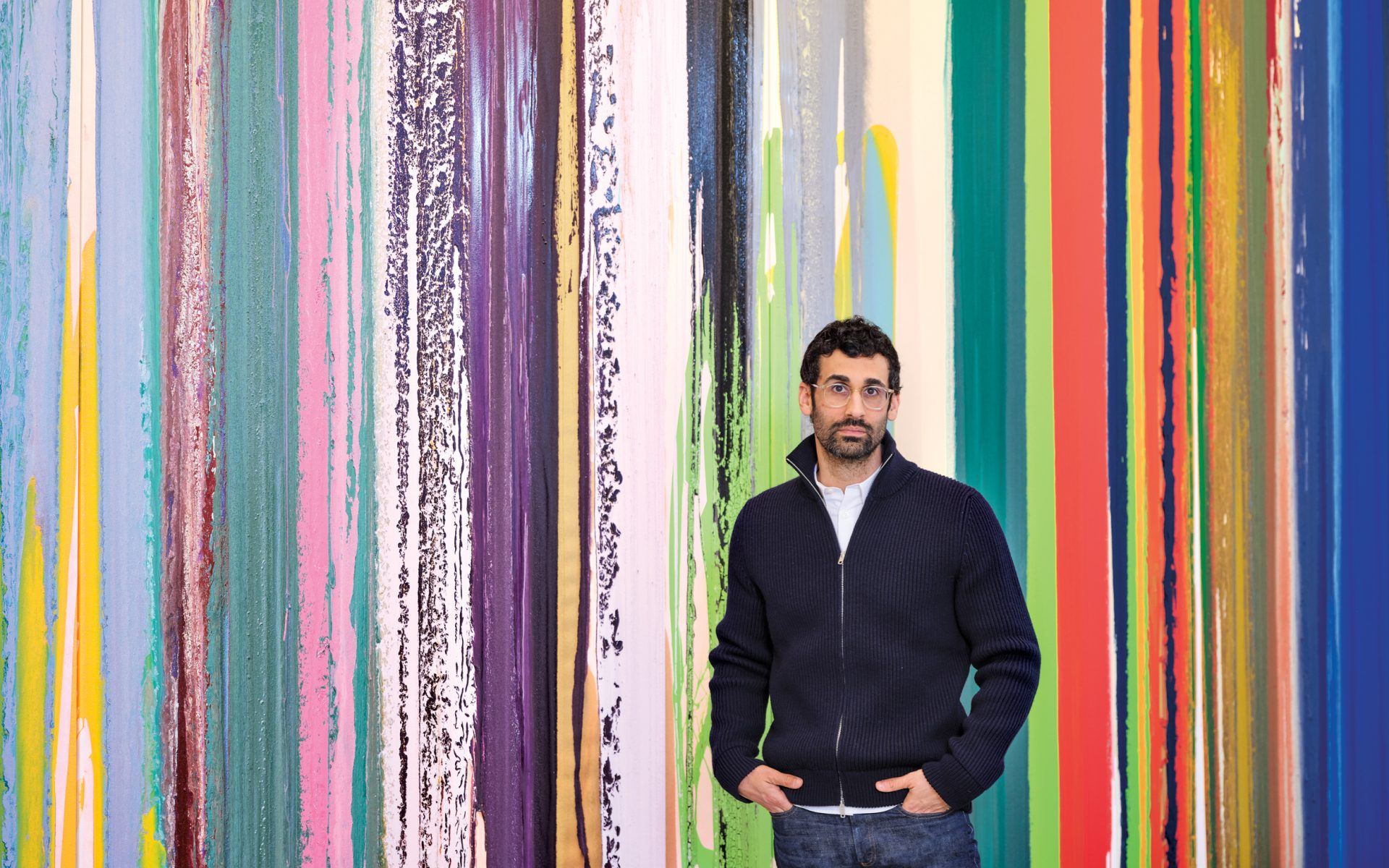 David Kordansky Has a Bold New Vision for His Los Angeles Gallery
His new space, designed by wHY, will open with shows by Linda Stark, Lauren Halsey, and Huma Bhabha
Like the city itself, the Los Angeles gallery scene is spread out, diverse, and growing. And no dealer represents the local buzz better than David Kordansky.
While other galleries have made some big moves in the past few years—for instance, Hauser & Wirth opened a branch in the city—Kordansky has become an influential dealer with just his L.A. base, no need for other outlets in far-flung cities.
After almost six years in his Edgewood Place space, Kordansky is expanding his footprint, the better to represent his ever-burgeoning roster of top artists, including Sam Gilliam, Rashid Johnson, Jonas Wood, and Huma Bhabha. "The gallery has grown at an exponential rate," says Kordansky, who, at last count, had 26 employees on staff. "As crazy as it sounds, we need more space."
And beyond just the physical room, constant upgrades and improvements are necessary, he adds, to "retain these artist relationships in a very competitive field." It's notable that Kordansky co-represents some of his list with mega-galleries like Pace and Gagosian, having found a way to play nicely with others.
Fate was on his side when he learned that the property next to his existing gallery was on the market. "We had looked at other opportunities in L.A., and one day someone stopped by and mentioned that our neighbors were selling," says Kordansky. "We went to see it that day."
Recommended: The Most Exciting Emerging Artists Spotted at Frieze L.A.
Choosing an architect was a no-brainer: The current gallery was designed by L.A.-based Kulapat Yantrasast of wHY when he was still up-and-coming. Now he's become one of the world's most sought-after architects (particularly for art spaces) and Kordansky asked him to handle the new buildings, too.
Yantrasast—whose current clients include the Metropolitan Museum of Art, the American Museum of Natural History, and the Asian Art Museum of San Francisco—says the new digs offer "a flexible and intimate series of spaces for artists to envision and explore."
Like the main gallery, the expansion comprises three buildings. The one with contiguous rooms for exhibitions has concrete floors under a skylit ceiling of Douglas fir. (The other buildings are devoted to storage.) The end result of the cluster of structures is the feeling of a "compound," says Kordansky. A landscaped central courtyard will be used for events and new-media screenings. "It will unite everything, and it will feel holistic," says Yantrasast.
Throughout their long association the architect has had a chance to see Kordansky in action, and not only in a designer-client relationship. "Dave is the loyal brother to all his artists—he fights for them and sometimes even fights with them, like siblings would do," says Yantrasast. "He is so focused on his artists and their activities that life and work seem to merge nicely into openings, outings, and vacationing together."
There is no doubt that a passion for his work fuels Kordansky. "Art is like a religion. It's a belief system," he says, "and I'm devout in my practice."
Kordansky has done some serious thinking about how to grow his business in the right way, constantly fine-tuning the program that is going on view in those new rooms, as he's not a fan of expanding for expansion's sake. He has been making a particular effort to exhibit and work with "more women but particularly women of color," he says, adding, "and I have done that."
The first three shows of 2020 bear that out: Painter Linda Stark's show inaugurates the expansion in May (it was originally slated for late March) with her vibrant graphic paintings and drawings. Multimedia artist Lauren Halsey and sculptor Huma Bhabha also had their debut solo exhibitions within the main gallery during Frieze L.A.. 
Kordansky has proven that he can back up his intentions with actions. As he puts it, "The opportunity to work with artists and to share their visions and sensibilities—and to get those out in the world—that's an opportunity I don't take lightly." 
A version of this article first appeared in print in our 2020 Spring Issue under the headline "Room to Show." Subscribe to the magazine.
Next Post