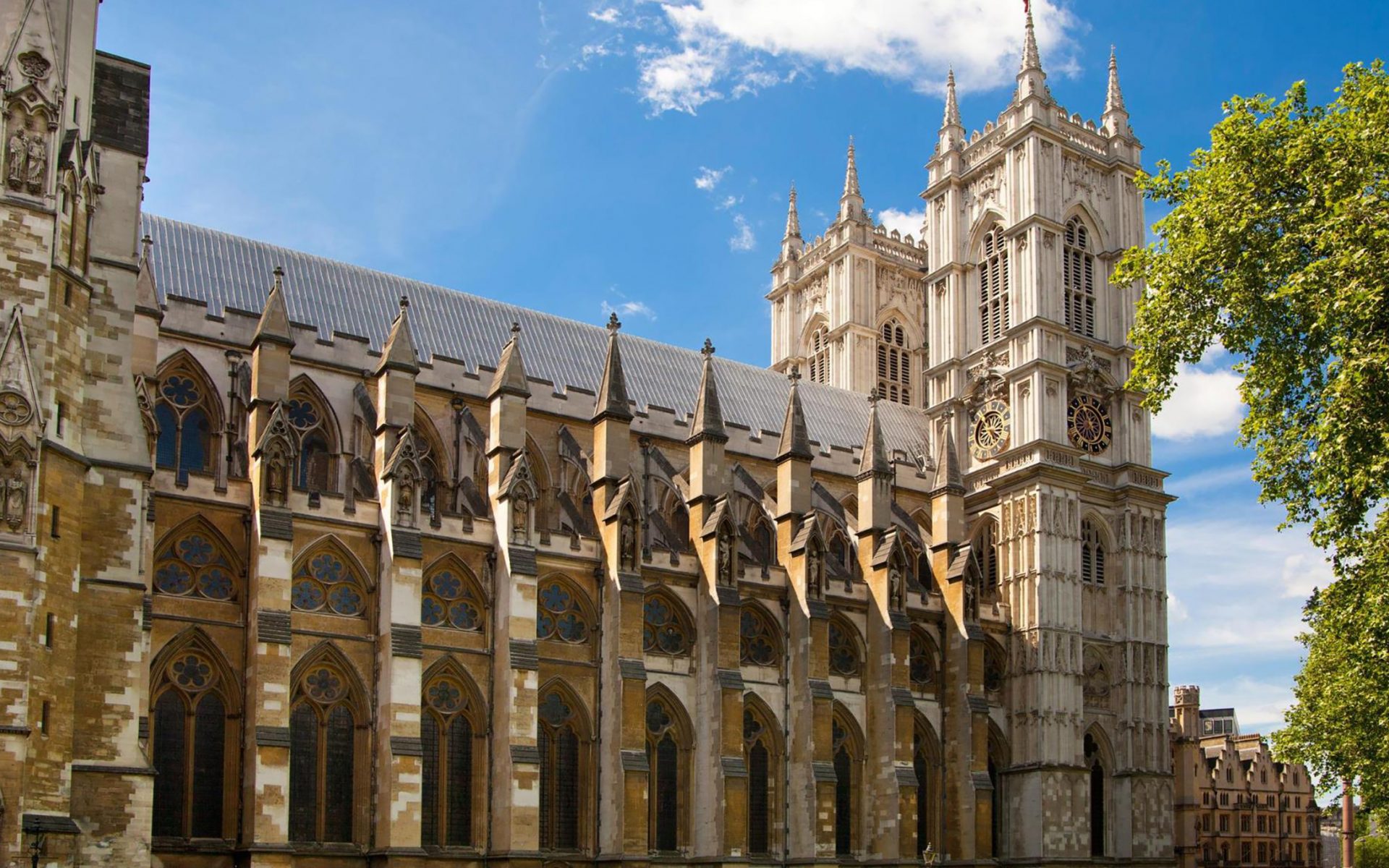 David Hockney Creates Stained-Glass Window for Westminster Abbey
The British artist used an iPad to design a stained-glass window in honor of the Queen
A stained-glass window designed by David Hockney has been unveiled at Westminster Abbey in London.
The colorful portal was commissioned to celebrate the reign of Queen Elizabeth II, who became the longest-serving British monarch in 2015. Hockney, a British native who's lived much of his life in Los Angeles, designed the vibrantly colored window, aptly titled The Queen's Window, on his iPad. The 81-year-old artist told The Guardian that the device was a natural platform for creating the sketch because—much like the window itself—the gadget is backlit.
Before the unveiling of Hockney's window, the last new additions to the abbey were stained-glass panels by Hughie O'Donoghue in 2013, which sit in the Lady Chapel.
Recommended: David Hockney Is Set to Become the Most Expensive Living Artist
The window has been installed in the north transept, above a series of statues of the country's former prime ministers, including Robert Peel, William Ewart Gladstone, and Benjamin Disraeli. The window, which is nearly 28 feet high and 11.5 feet wide, was built by a team of ten at a studio in the English city of York.
"I know this is a historic place, and I know it's going to last," Hockney said at the window's unveiling on Wednesday.
The new window replaces panels of blank 19th-century glass.
John Hall, the dean of Westminster, said at the unveiling that the Queen had been shown a sketch of the window, though he added that it's difficult to gauge the 92-year-old sovereign's reaction to such things.
"It is wonderful to have something which is utterly contemporary from one of the greatest artists of the Queen's reign," Hall went on to say. "The Hockney window has an amazing brightness and clarity, it is a simple, utterly readable, direct scene."
Next Post