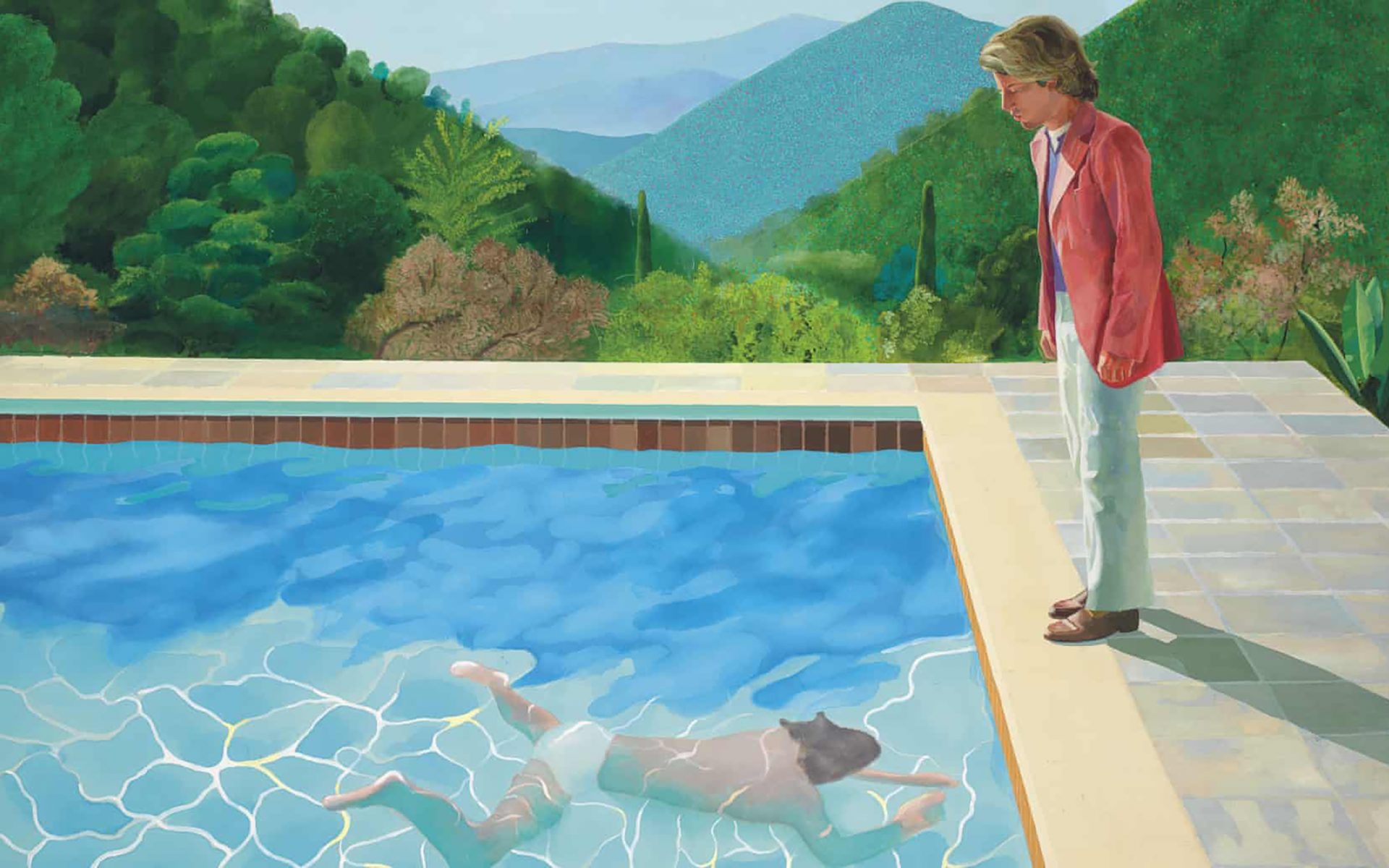 David Hockney Is Set to Become the Most Expensive Living Artist
His painting Portrait of an Artist (Pool with Two Figures) is expected to sell for $80 million at Christie's this fall
Christie's announced today that it will sell one of David Hockney's pool paintings, Portrait of an Artist (Pool with Two Figures). The iconic work is estimated to sell for $80 million, an amount that will make it the most valuable piece by a living artist ever sold at auction.
The 1972 painting is among the artist's most famous pieces and was recently part of a Hockney retrospective at Tate Modern in London that toured to both The Metropolitan Museum of Art in New York and the Centre Pompidou in Paris. The show was Tate's most visited exhibition ever, with nearly half a million visitors.
The creation of the work was chronicled in the 1974 Jack Hazan film A Bigger Splash.
Recommended: This Historic Auction Will Include Art Made Using AI
"David Hockney's brilliance as an artist is on full display with this monumental canvas, which encapsulates the essence of the idealized poolside landscape, and the tremendous complexity that exists within human relationships," Alex Rotter, cochairman of postwar and contemporary art at Christie's said in a statement. "With this painting, Hockney cemented his placement within the realm of history's most venerated artists, and come November, it is poised to become the most valuable work of art by a living artist ever sold at auction."
The piece, according to Bloomberg's Katya Kazakina, is owned by British-born, Bahama-based billionaire Joe Lewis.
The current highest price for a living artist is $58.4 million for Jeff Koons's stainless-steel Balloon Dog (Orange), which sold at Christie's New York in 2013.
Before the work is sold in New York this fall it will be exhibited in Hong Kong, London, and Los Angeles. The painting will appear in Christie's Postwar and Contemporary Art Evening Sale on November 15.
Next Post