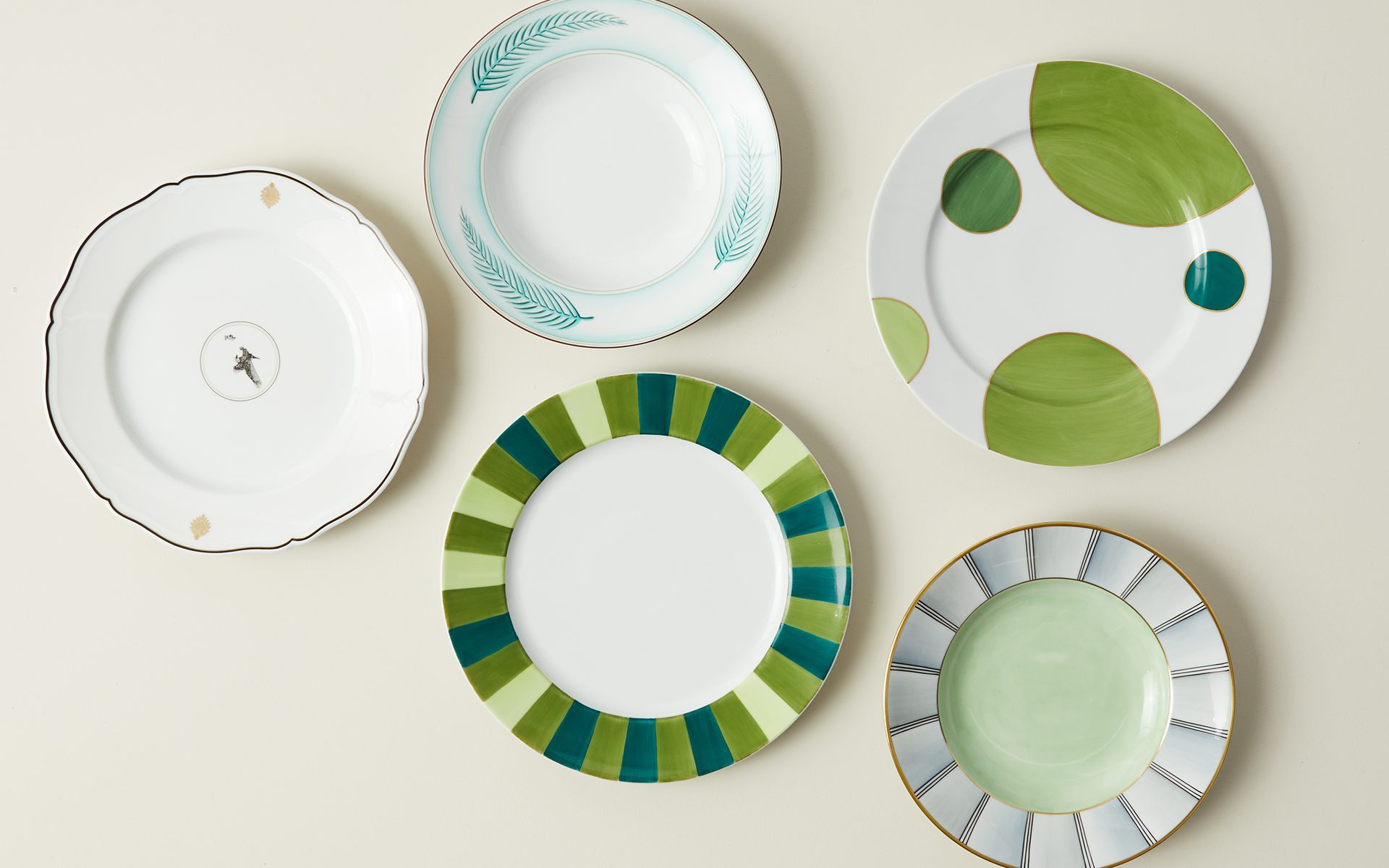 Ginori 1735's Latest Tableware Collaborations Go on View at David Gill Gallery
Curated by Frédéric Chambre, this year's iteration features pieces by Michele Oka Doner, Mattia Bonetti, Sebastian Brajkovic, Barnaby Barford, Lena Peters, Sebastian Errazuriz, David Gill, and Francis Sultana
Last fall, Ginori 1735 introduced the first iteration of their "Reborn Project," whereby the age-old Italian porcelain atelier gave nine creatives a go at designing tableware from existing blanks that were deemed imperfect. Jacques Grange and Paloma Picasso were two of the eight whose visions were hand-painted by Ginori's master artisans, presenting unique tableware sets shown at Galerie du Passage. Each set was signed by the designer and priced at 50,000 euros; 80 percent sold during the first 24 hours. The second iteration featured four designers, including Flavie Audi and Martino Gamper, and debuted during Milan Design Week at Nilufar Gallery, while the third and latest installation is now on view at David Gill in London.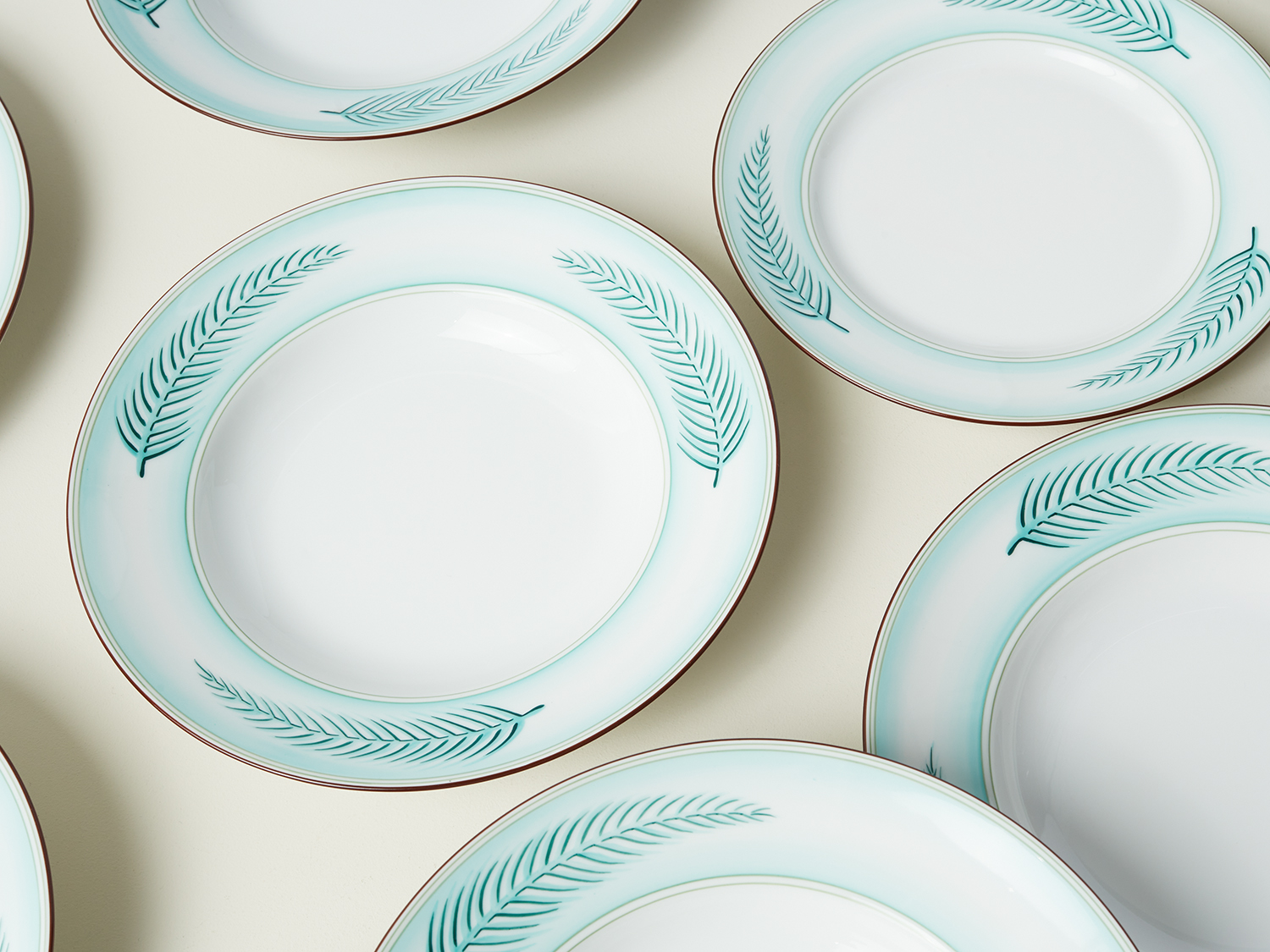 As before, this chapter was conceived and curated by Frédéric Chambre, former Associate Vice President of Pierre Bergé & Associés, where he helped coordinate the 2009 sale of some of the Yves Saint Laurent and Pierre Bergé collection at Christie's, and now CEO of Paris auction house Piasa. This latest installation of tableware features works by Michele Oka Doner, Mattia Bonetti, Sebastian Brajkovic, Barnaby Barford, Lena Peters, Sebastian Errazuriz, David Gill, and Francis Sultana.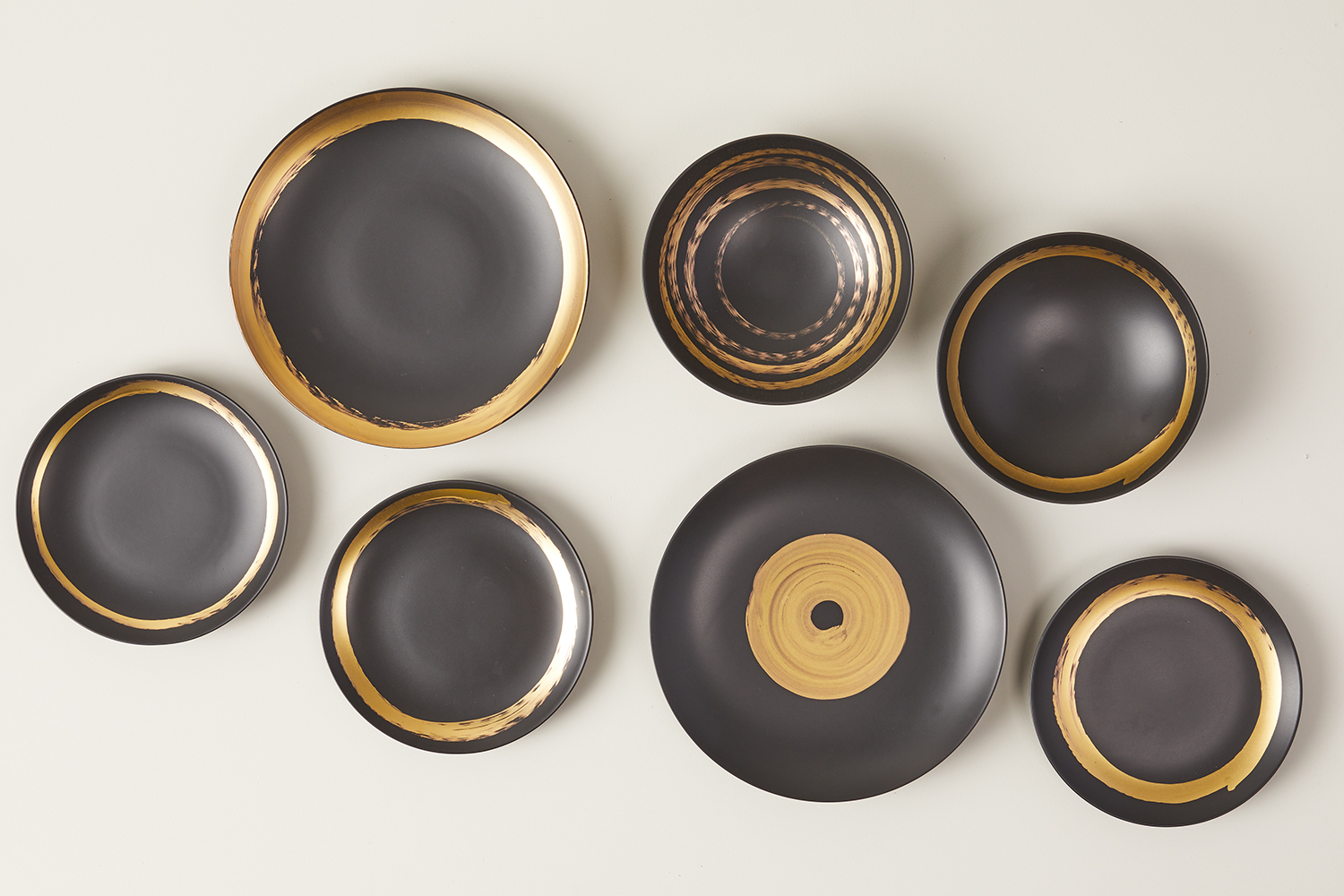 American multi-media artist and author Michelle Oka Doner was especially prolific, producing a collection of black, white, and gold works that include a table service of 54 pieces, as well as several vases and coffee tables. "When I was in graduate school we had to mix our own glazes…so I learned to make a matte black glaze, not shiny. When I thought about this project and I looked at the works produced [at Ginori], I saw there were very few matte, and nothing that…made a big statement in black," she noted. "So like always, I went in another direction."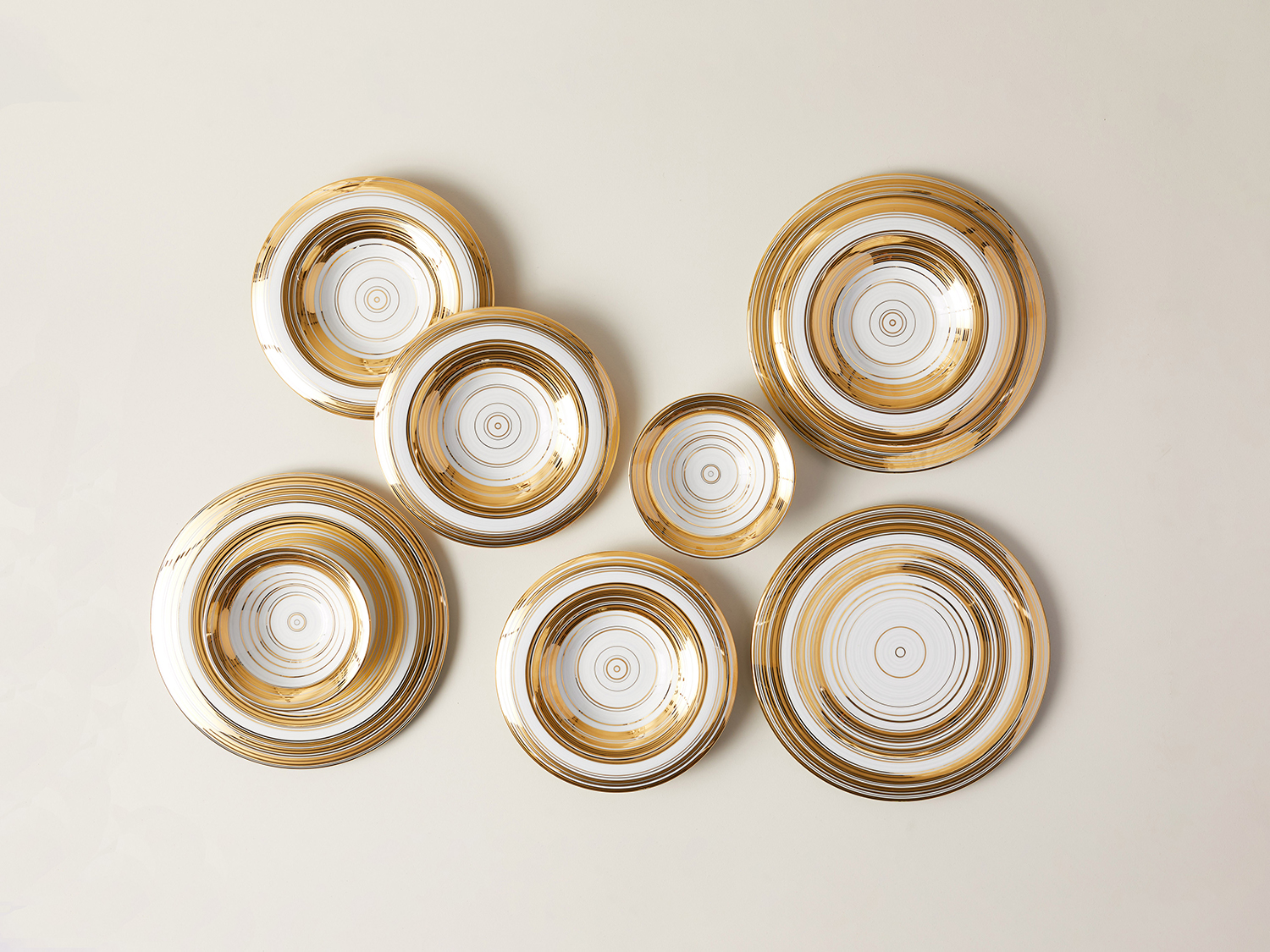 Dutch-Croatian-Indonesian designer Sebastian Brajkovic explained that he "likes to work with bronze, aluminum, and embroidered fabrics…so I tried to hand paint the lines you see in my work, on the porcelain plates." Barnaby Barford, a London artist who works across several mediums, has been experimenting with the word "love" in his recent creations, including the Ginori pieces, featuring this lovely sentiment rendered in different shades of blue. Paris-based Mattia Bonetti also designed a 54- piece tableware collection, along with cake stands and side tables. He explained the abstract floral pattern was "like a circle that vanishes and shifts like an eclipse. The flowers change in appearance as if they are on both the decorated and undecorated side of the plate."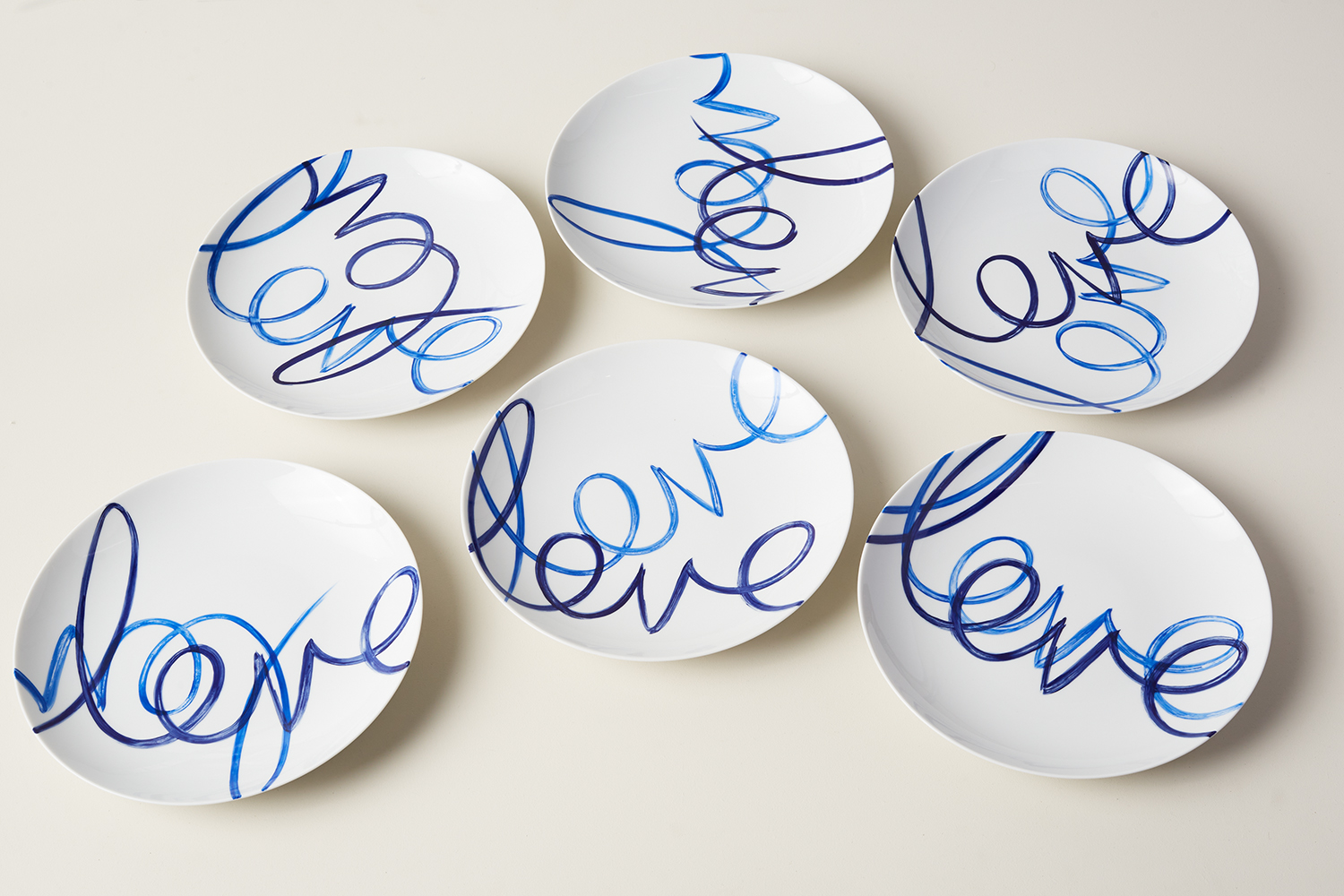 While both Oka Doner and Bonetti have participated in high-profile collaborations over the decades, this one seemed particularly poignant. "This company has been around since 1735, longer than the U.S. of A, before our constitution," noted Oka Doner of the significance. "The artists and artisans work the way it was done two or three centuries ago," added Bonetti. "That's priceless nowadays."
Ginori 1735 Reborn Project is on view at David Gill through October 3. All works are signed on the back and come with certificates of authenticity.
Next Post