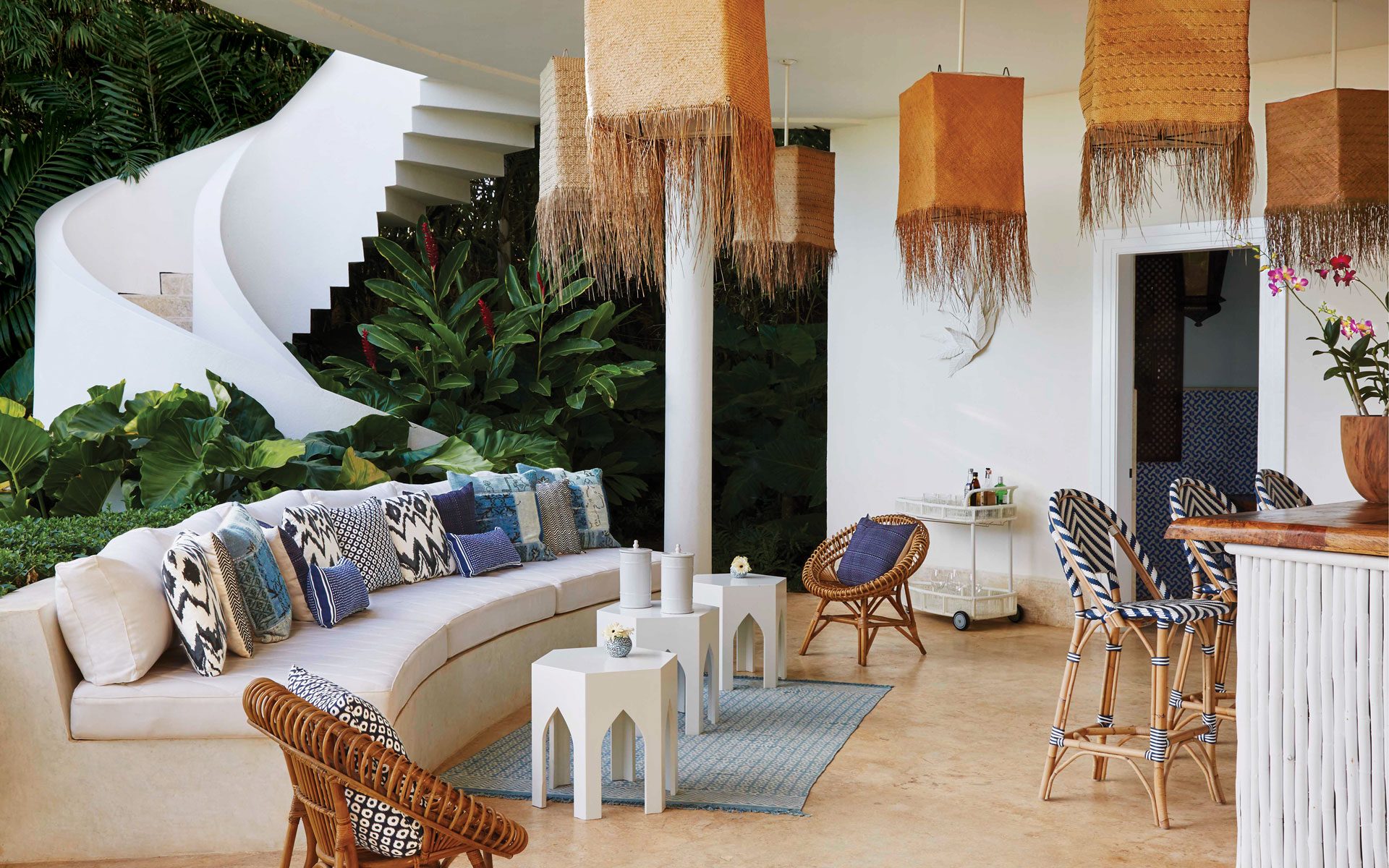 10 Top Designers Reveal How to Create the Ultimate Outdoor Area
Tony Ingrao, Celerie Kemble, Martyn Lawrence Bullard, and more share how to cultivate enchanting exterior spaces with welcoming seating areas, lush plantings, and evocative lighting
A year-round outdoor oasis has quickly become one of the most in-demand areas for homes—and not just for vacation getaways. But cultivating these inspired spaces comes with a unique set of considerations. Beauty and comfort must take into account weather conditions, sun and shade, and a host of other hurdles that arise once outside a climate-controlled bubble.
"If there's one thing that we've learned from this year, it's how much we appreciate being in our outdoor spaces," says designer Tony Ingrao. "Clients are looking for outdoor furniture large enough for many. We are seeing more lighting powered by solar energy. Ultimately, we are all looking to maximize our space."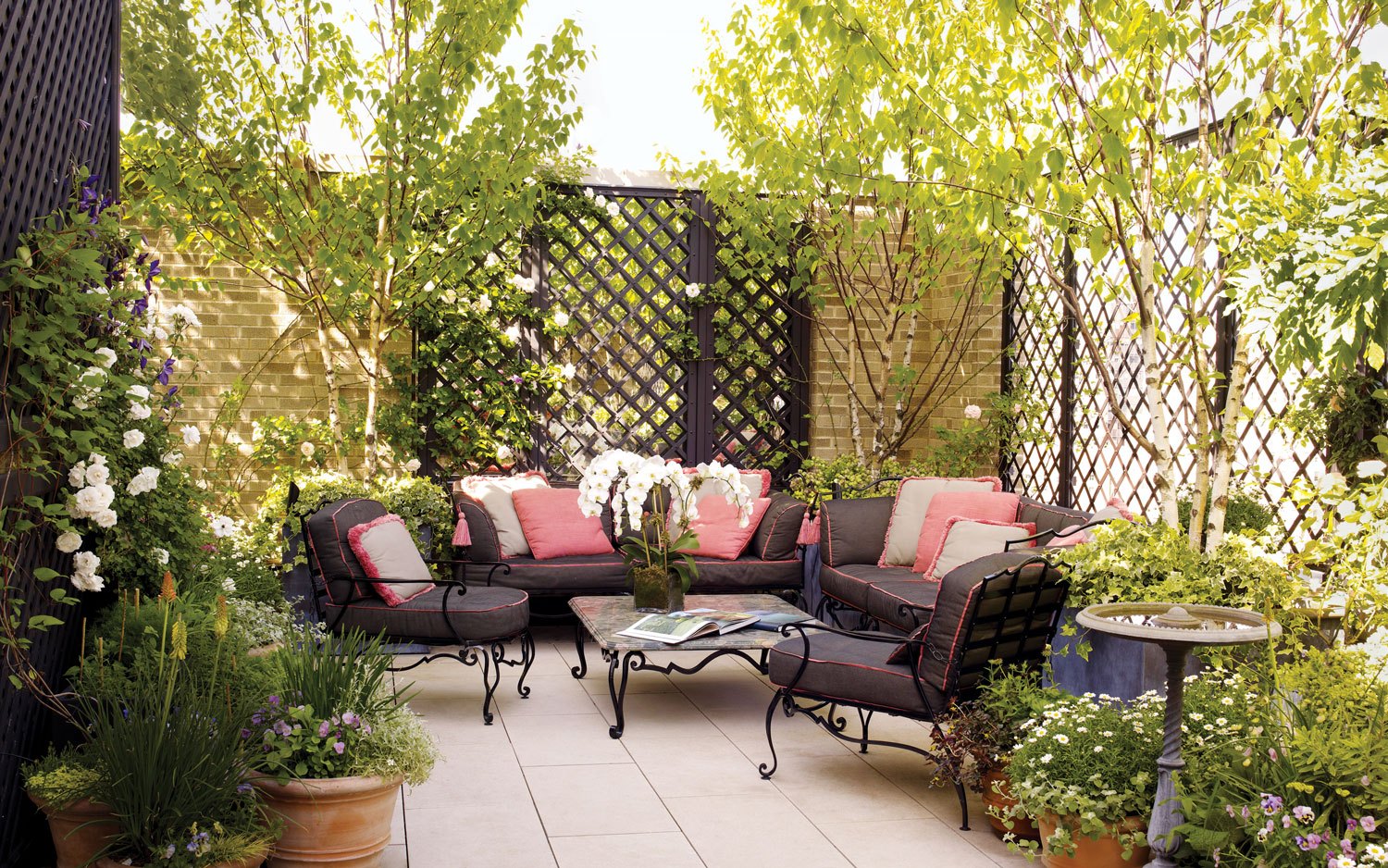 Furniture
When it comes to selecting the furnishings, flexibility is paramount. "I don't get a set of furniture that matches," says Martyn Lawrence Bullard. "I like to find individual pieces, which give you the ability to move things around, change things up, and really make it your own. You can go from casual dining, like plates on a coffee table, to a formal dinner to a barbecue cocktail hour with the use of furniture that's more movable, pliable, and a bit more interesting."
In a poolside setting, Celerie Kemble advises having more chaises than you need to capture the sun at different times of the day; otherwise, your guests will be lugging seating from here to there. "That much symmetry can look beleaguered inside a house, but outside there's a really good purpose for it," she says. Weather is a driving force in choosing items that will live in the elements. For a retreat in the Dominican Republic, Juan Montoya combined a built-in concrete bench dressed up with ample cushions alongside rattan chairs and pillows that can swiftly be packed away. "If it's a tropical environment, you should be able to really connect with the outside in a way so that you're able to forget about formality and yet be elegant and really live a fantasy," says Montoya, who featured the property in his new book, Designing Paradise (Rizzoli).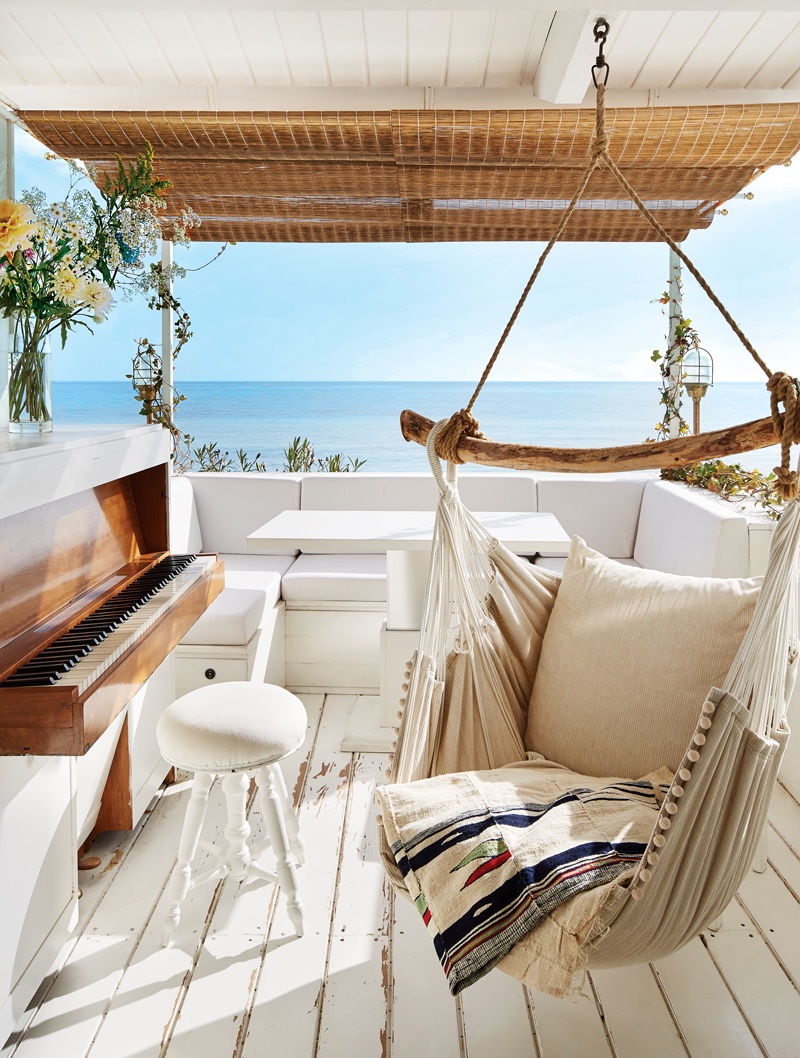 Urban environments have their own set of challenges, as lightweight furniture can easily become airborne in a wind gust. For a city terrace, Sawyer|Berson principal Brian Sawyer advises against most wood furniture, which will absorb soot and require constant upkeep. Instead, he suggests heavy-duty McKinnon and Harris aluminum pieces, while RH and Weatherend Estate Furniture are also pioneering durable finishes that can withstand anything.
However, people shouldn't be so concerned about function that they overlook the fun. "One of the things people forget is the option to think as a collector and an antiquarian when they're outside," says Kemble, whose new book, Island Whimsy: Designing a Paradise by the Sea (Rizzoli), features a variety of playful settings around her tropical property, Playa Grande. At the resort, she combines refurbished Victorian wicker and vintage spun-resin furniture with antiques like colorful garden stools that do double duty as seating and impromptu cocktail tables. "Often people are so focused on new and technical that they miss the opportunity for something that has soul and spirit."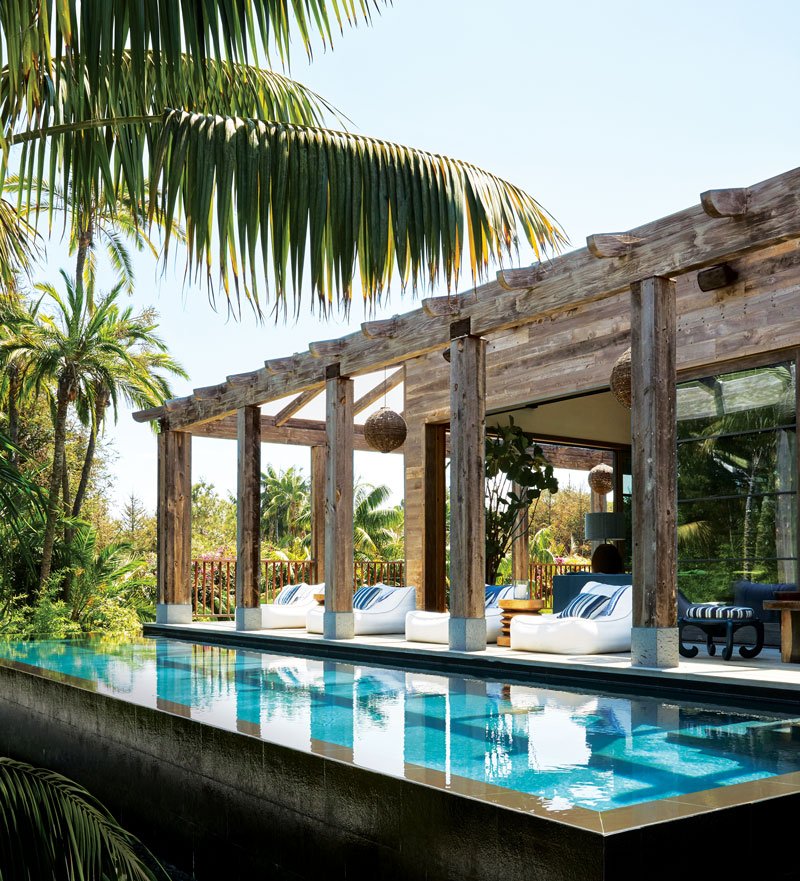 Outdoor Dining
In the COVID era, creating more niches for outdoor entertainment has been on almost every client's wish list. Bullard has seen an uptick in requests for dining cabanas, Brooke and Steve Giannetti are building more outdoor screening spaces with radiant floor heating, and Montoya is currently at work on a Hudson Valley home's firepit that seamlessly blends with nature. "A big request is to have diversity in the outdoors," says Emil Humbert, whose Monaco-based firm, Humbert & Poyet, has even gone so far as to install a piano outside a beachside cabin. "Now people are asking for a reading corner or a place for meditation. We are doing a house near Provence, and they asked for five different dining areas."
"I like to find individual pieces, which give you the ability to move things around, change things up, and really make it your own"

Martyn Lawrence Bullard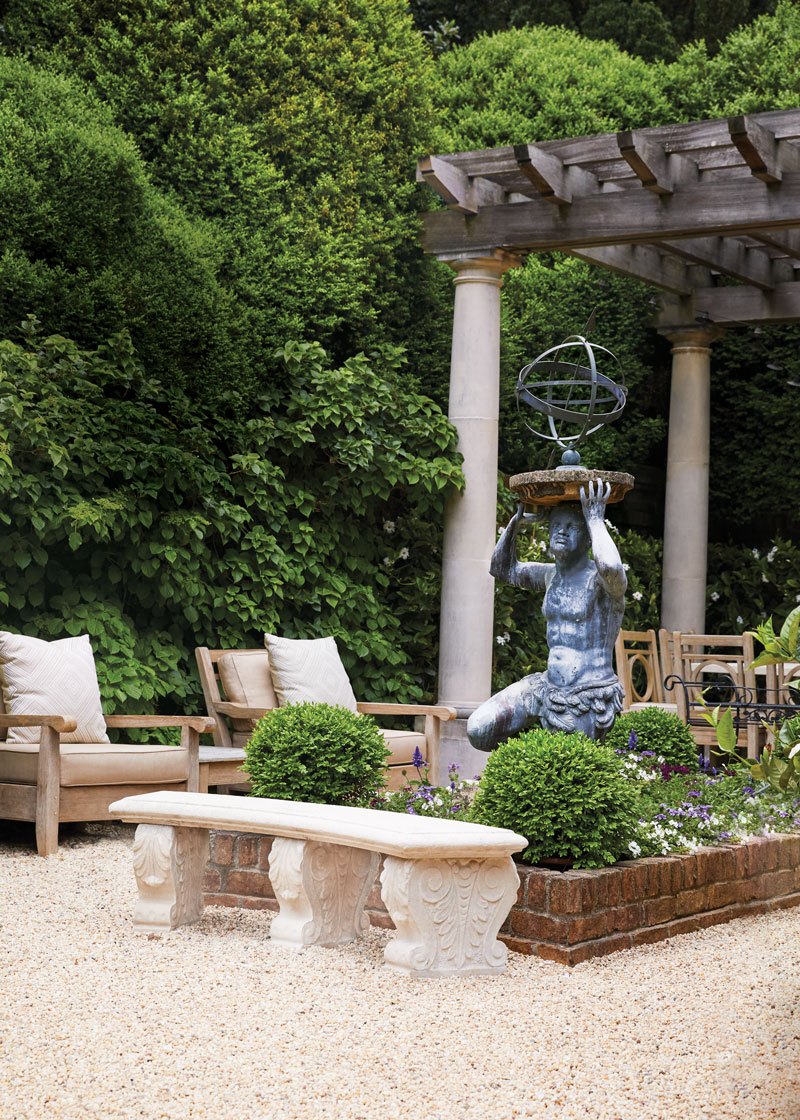 "We have two areas we like for dining outside," says Ingrao of the East Hampton estate he shares with Randy Kemper. "One is under an antique dome; the other is in our lily pad garden, where we have a pergola and a dining table that seats 14."
At her Hamptons home, Charlotte Moss used a mix of flora and furniture to define moments throughout her three acres. "I have benches everywhere, but you can't see them because they're in different parts of the garden," says Moss, whose latest book, Charlotte Moss Flowers (Rizzoli), is out this spring. "There's a Regency bench in my obelisk garden and a bench near my husband's putting area, at the end of my allée, and in the kitchen garden. It's really about hospitality, inviting people to those places and just giving them a place to pause or go hide."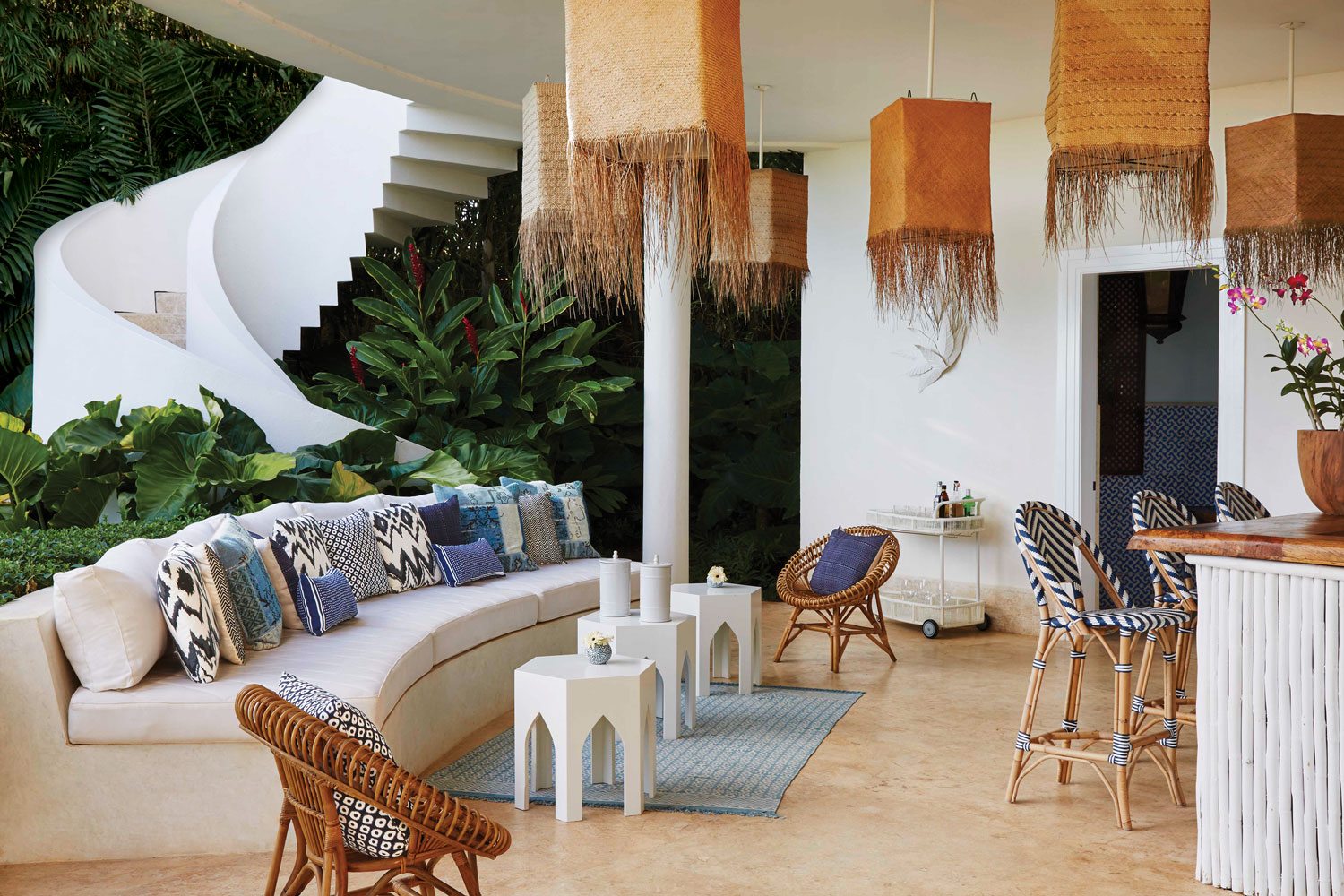 Lighting
While every designer has their own sense of exterior style, one thing they universally agree upon is that you should never see the source of lighting. Bullard frequently utilizes small hanging fixtures called moonlighting to illuminate trees from within. Steve Giannetti, too, uses a combination of lanterns and concealed ground-level lighting to spotlight the canopy of a tree to ethereal effect. "It looks like the light is coming from this natural source. Plus, when it's dark outside, you don't need very much light to make it work," he says.
Candlelight gets high marks for an evening dinner table; fireplaces can also create a romantic glow. Pamela Shamshiri often sources materials found in nature for an authentic-looking fire area. "We never want our design to look forced," says the Studio Shamshiri design principal. "We carefully consider the surrounding landscape and choose our finishes in keeping with the environment and what will patina well."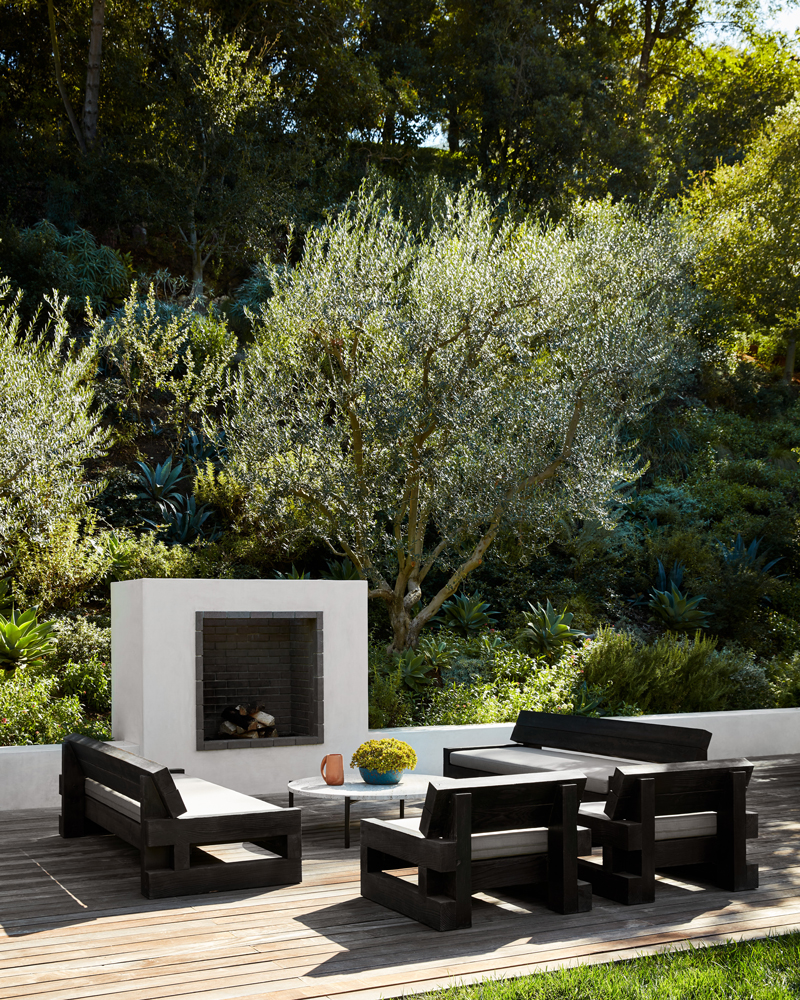 No matter where you're creating an outdoor space—at the beach or high above the city, in the Palm Springs desert or hidden in a Pacific Northwest woods—the magic is in the mix. "There is something lovely about the juxtaposition of rustic and refined; they complement each other really nicely," says Brooke Giannetti. "We're all searching for some sort of connection to nature. The goal is to walk outside and just feel at peace."
A version of this article first appeared in print in our 2021 Spring Issue under the headline "Earthly Delights." Subscribe to the magazine.
Next Post