Charlotte Moss's Latest Book Captures the Beauty of Spring Flowers
The designer's latest tome celebrates the blooms beloved by fashionable women gardeners like Bunny Mellon, C.Z. Guest, and Gloria Vanderbilt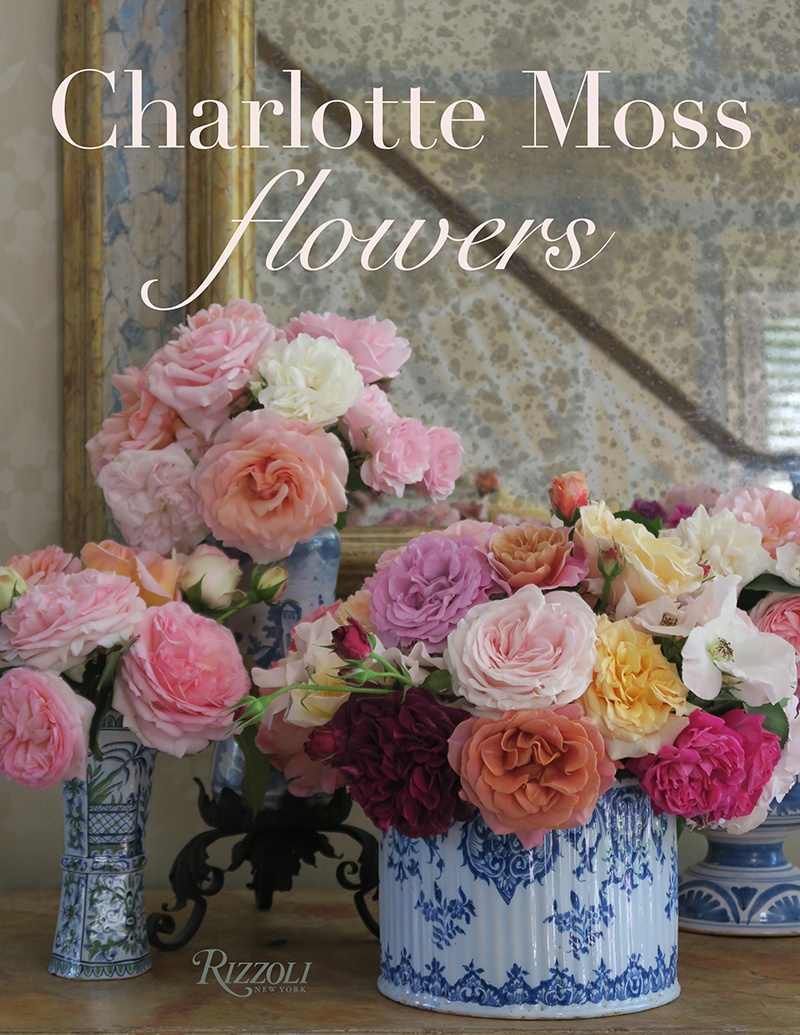 Nothing announces the arrival of spring quite like the first garden blooms, when early arrivers like daffodils and crocus begin to emerge. In her new book, famed designer Charlotte Moss celebrates the best of seasonal flowers as well as the inspiring gardeners who turned cultivating remarkable plots and crafting transportive arrangements into an art form.
"Learning about flowers has not come from one place," Moss tells Galerie. "As in life, anything that you're interested in you seek out—whether it's reading a book about camelias, working in your own garden, studying what's available in the marketplace, and the numerous flower paintings I have seen in museums. All of these combined have been life's teacher."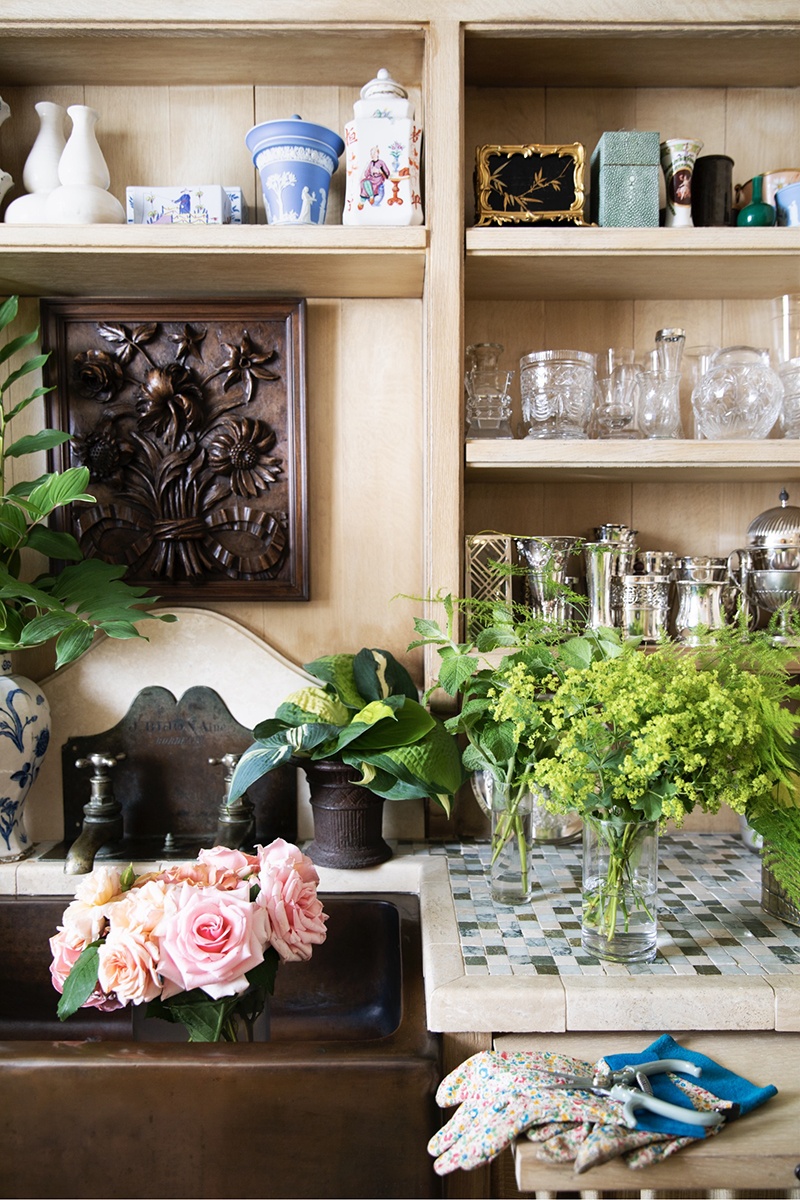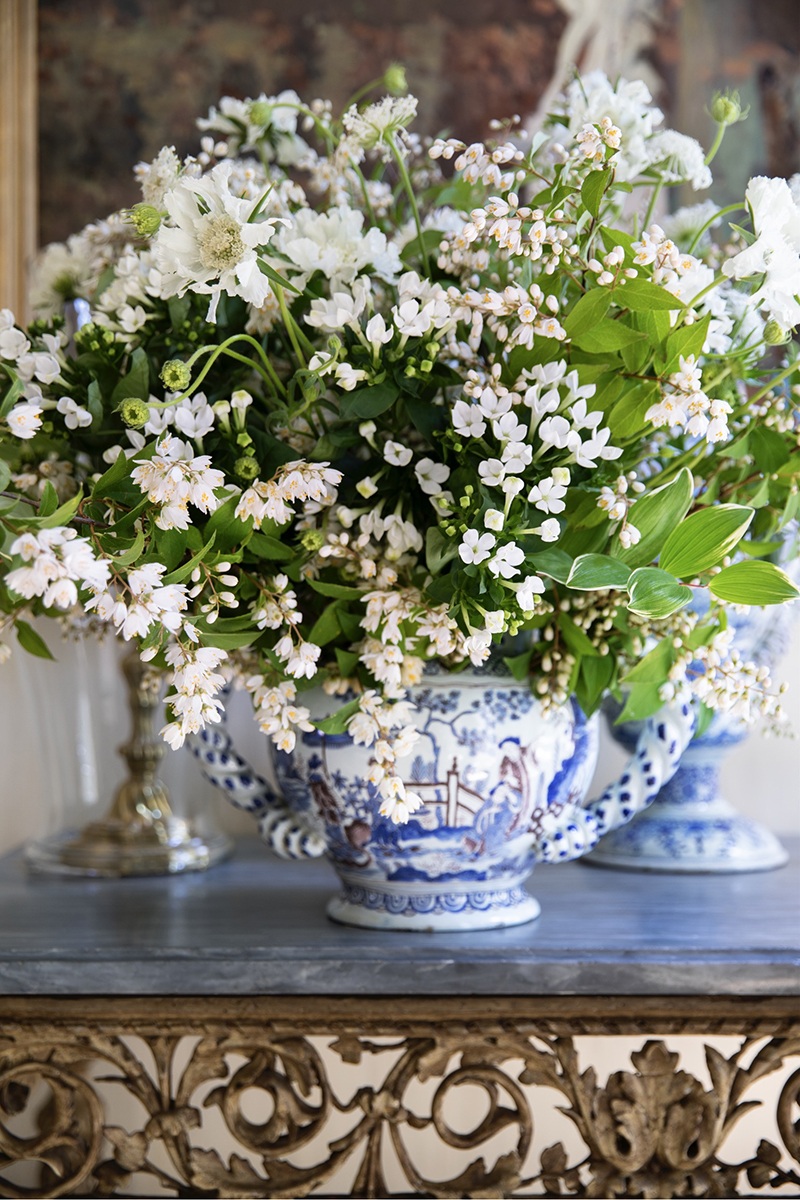 Charlotte Moss: Flowers (Rizzoli) transports readers into some of the most remarkable residences, from the designer's own homes in New York and East Hampton to Chatsworth in Derbyshire, England or Bunny Mellon's Oak Spring Farm in Upperville, Virginia or Templeton, the picturesque Long Island estate of C.Z. Guest.
"They are women and style icons where flowers played an important role in their life," says Moss of the many "muses" featured in her book. "Gertrude Jekyll was a master at the mixed flower border, Constance Spry was known for incorporating things grown in the wild into her arrangements, and Colette for encouraging us to embrace a single stem. We have included eleven influential, creative and stylish women in the book that are all equally exacting: C. Z. Guest, Lee Radziwill, Fleur Cowles, Gloria Vanderbilt, and  Karen Blixen to name a few. Each one continues to influence today in their own unique way."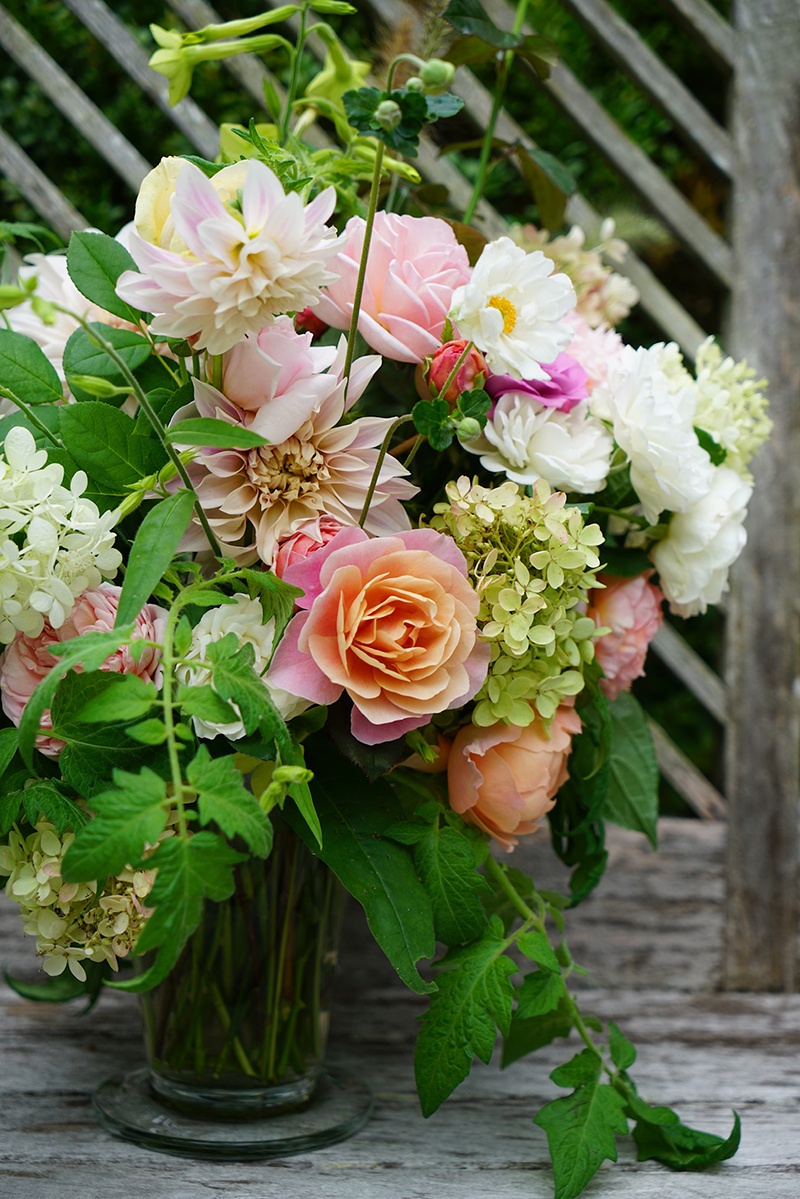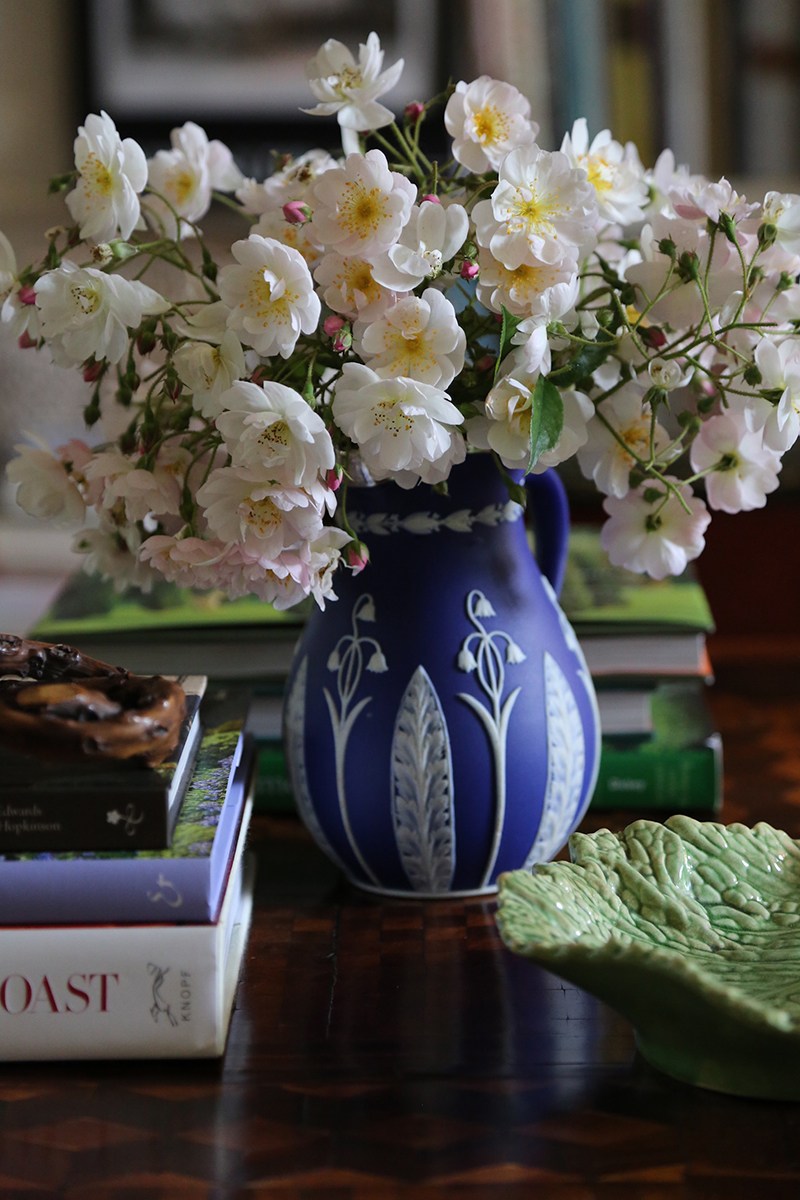 Additionally, the book sheds light on a number of vessels ideal for arranging, such as country chic baskets or the refined blue and white ceramic bowls and vases Moss collects. Other chapters are devoted to a lesson on certain varieties, like roses, while others mount a conversation on a single color, like the all-white arrangements beloved by Out of Africa author Karen Blixen.
"Flowers can be used in any room in the house—for decoration, for fragrance, for greeting you at the front door, the nosegay at a bedside, and everything in between"

Charlotte Moss
Spring offers a fresh crop of joyful flowers that create an enchanting seasonal tablescape, enliven an interior, or turn a blank plot of land into a romantic garden. "In March there's an abundance of daffodils and tulips, in April blossoming trees, in May lily of the valley and so it goes," Moss tells Galerie. "Find something you are comfortable with and create a signature arrangement you can call your own. Change it up from time to time, experimenting and practice will get you there."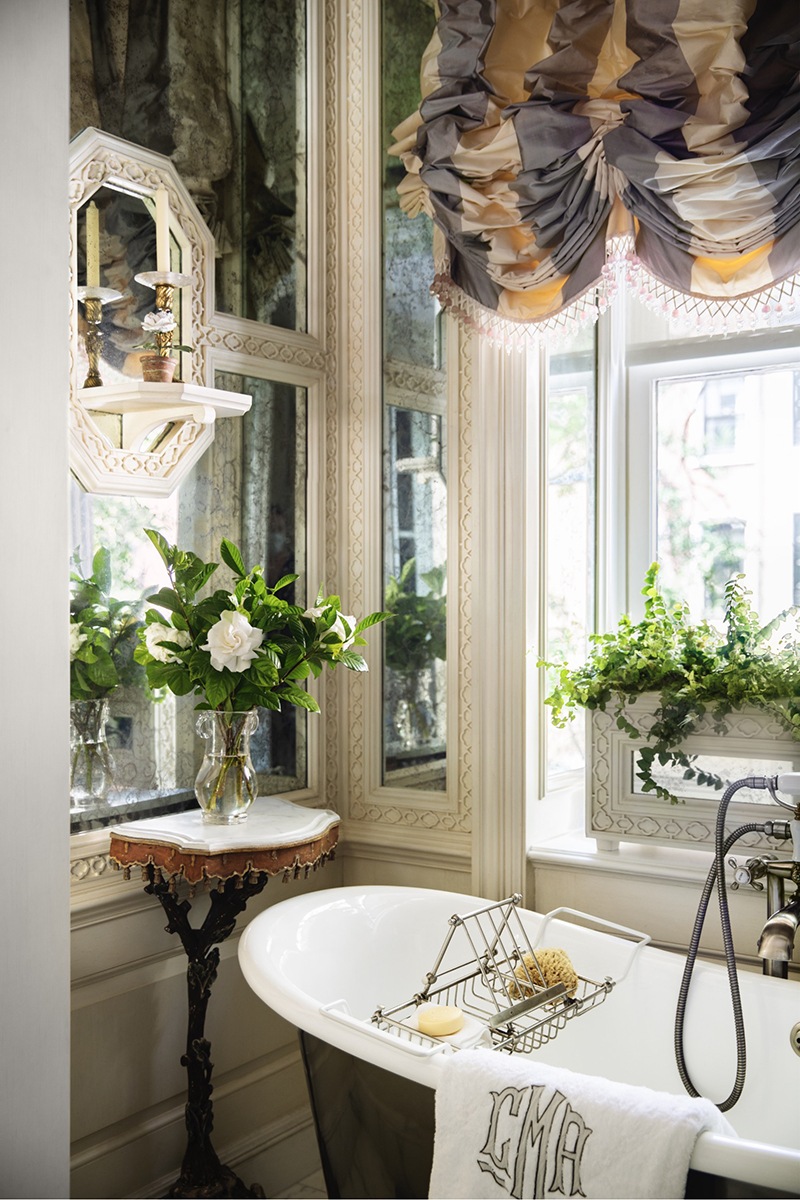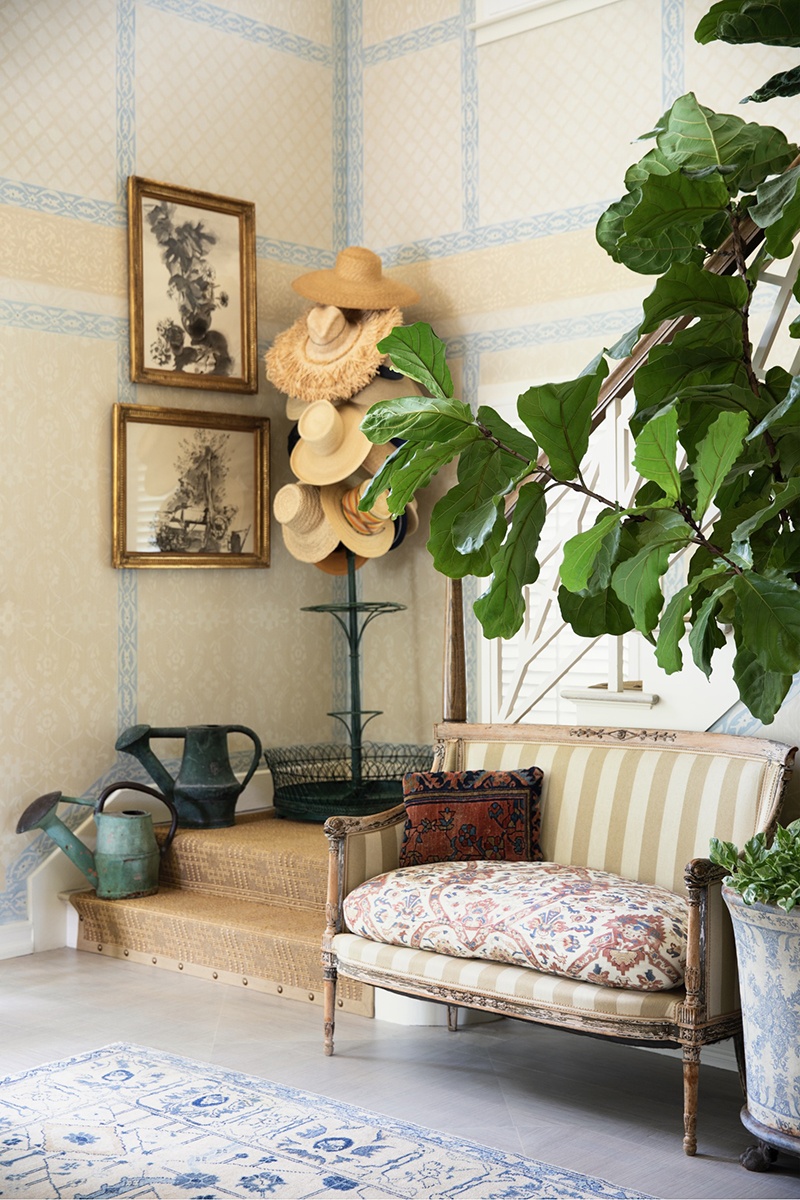 Of course, no tome by Moss would be complete without romantic and multi-layered interiors. Libraries, dining tables, and luxurious baths are all made more wonderful with a carefully placed arrangement. "Flowers can be used in any room in the house—for decoration, for fragrance, for greeting you at the front door, the nosegay at a bedside, and everything in between. From a single blossom to a basket full, the possibilities are endless."
Next Post