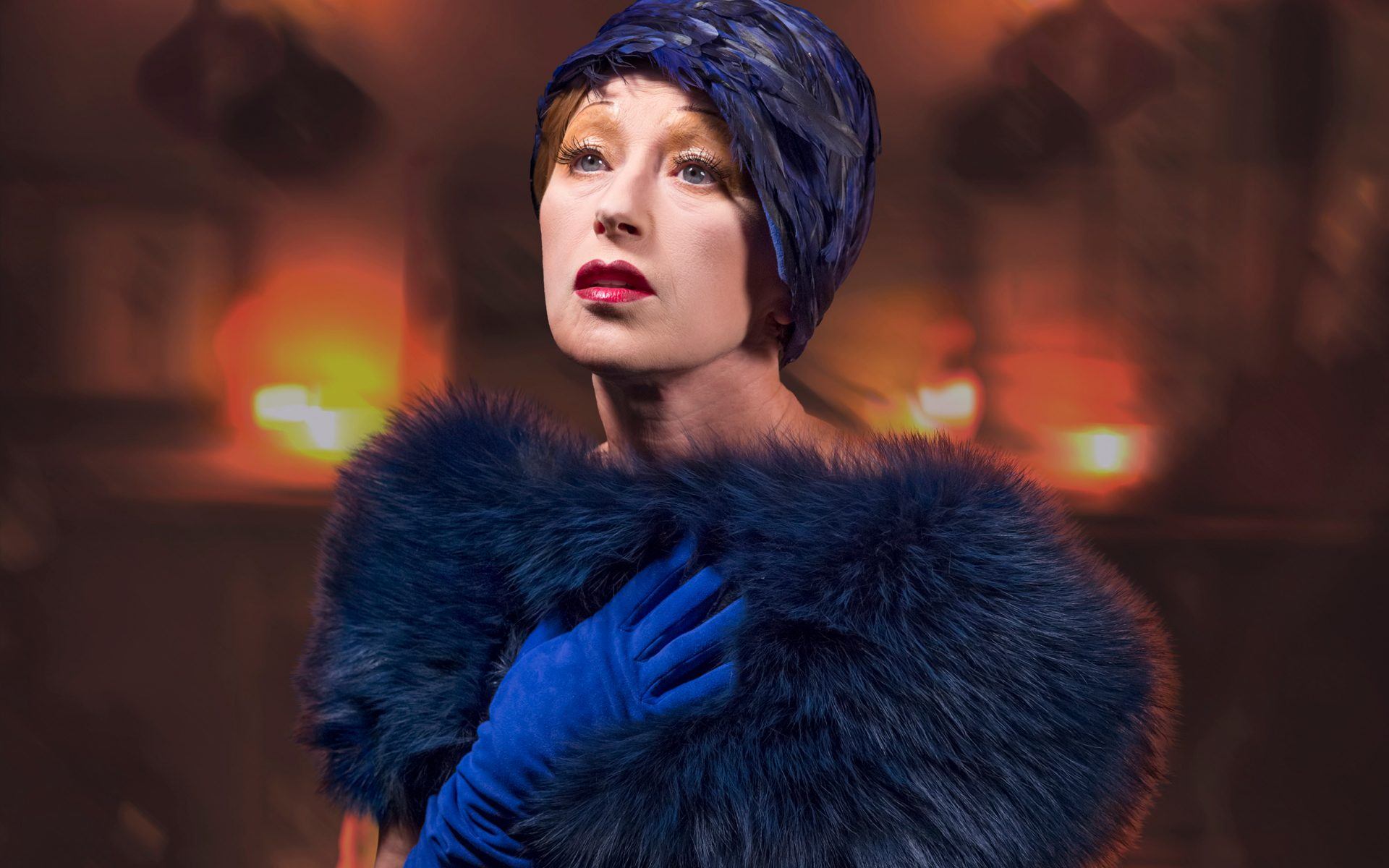 6 Key Moments from Cindy Sherman's Remarkable Career
The transformative artist's major retrospective is on view at London's National Portrait Gallery through September 15
Cindy Sherman spent four decades transforming herself into hundreds of guises, challenging the role of portraiture in art. With a major new retrospective of her work at London's National Portrait Gallery, we examine her key series: 
A Cindy Book, 1964–75
A 26-page family photo album Cindy Sherman started when she was nine years old reflects an early fascination with constructing her appearance.
"Untitled Film Stills," Untitled Film Still #21, 1978
Considered Sherman's most iconic series, these quiet, chilling scenes from fictional B-grade movies depict her disguised in archetypal feminine roles—housewife, lover, and sex kitten—to subvert female stereotypes in the media.
"Centerfold," Untitled #96, 1981
Commissioned for Artforum, the challenging, intimate photographs of young women never ran in the publication. They did, however, launch Sherman into the spotlight when they were exhibited at Metro Pictures in 1981 to critical acclaim.
Recommended:Artist Natalie Frank Shows Off a Stunning New Series of Pulp Paper Paintings at Salon 94
"Clowns," Untitled #414, 2003
An artist who plays multiple roles, Sherman portrayed clowns in a way that was an apt extension of her practice. "I was trying to figure out the characters underneath the clown makeup," recalls Sherman. "I think the clowns were the most challenging and fun to do."
Recommended: Artist Natalie Frank Shows Off a Stunning New Series of Pulp Paper Paintings at Salon 94
"The Society Portraits," Untitled #466, 2008
Our cultural obsession with youth and beauty is highlighted in this series of powerful Manhattan society doyennes donning elaborate costumes, heavily made-up faces, and signs of cosmetic surgery.
"Untitled" #602, 2019
Exemplifying how Sherman has come full circle, this self-reflective work depicts her wearing a T-shirt from her earlier "Untitled Film Stills" series. "While the performative part in my studio is half the work," says Sherman, "it's not finished until I've added the digital background, which is more akin to a painter adding layers, colors, and collaging images."
A version of this article first appeared in print in our 2019 Fall issue under the headline "Milestone: Cindy Sherman." Subscribe to the magazine.
Next Post